iPhone has many features that make it one of the best smartphones, and its camera setup has garnered rave reviews over the years. However, taking videos is where the iPhone excels.
If you're a professional videographer, you can take high-quality videos on your iPhone and elevate your game. However, you'll need some additional equipment to achieve it. So, I've put on a list of some of the best videography accessories for iPhone.
1. Sensyne 62-inch Tripod – Best tripod for iPhone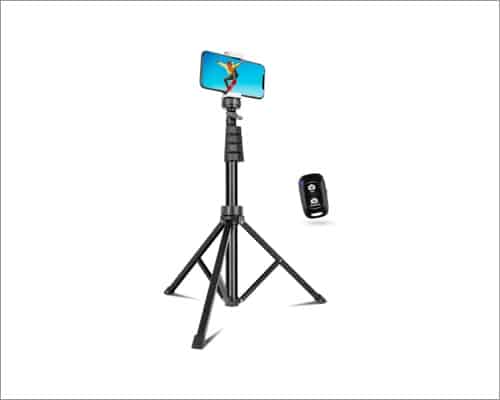 Most iPhones use OIS (Optical Image Stabilization) to reduce the shakiness caused by your hands when recording the video. You can avoid this using a good-quality gimbal, tripod, or stabilizer.
A tripod/stabilizer helps you to keep your iPhone steady while taking a video. However, taking videos with this Sensyne tripod is best when you don't want to move your iPhone much.
Since your iPhone sits on the tripod, your videos don't get unwanted shakes and blurriness. Besides, you can use this 62-inch tripod to take some fantastic B-roll shots.
Pros
62-inch leg length
Reduces shakes and blurriness
Better stabilization
2. DJI OM 4 SE gimbal – Best handheld gimbal for iPhone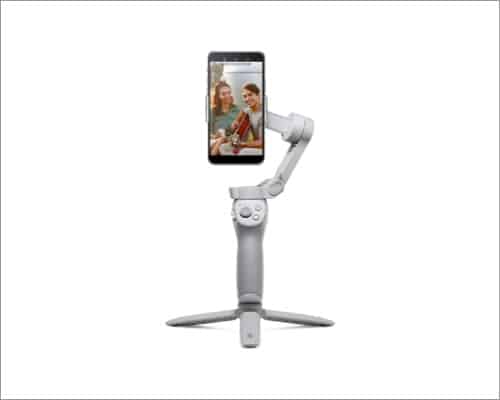 You can use a gimbal to take moving videos and not get shaky videos. It uses motors and some intelligent sensors to stabilize the camera's movement. However, please note that gimbals are always on the expensive side over tripods.
DJI's OM 4 SE 3-axis gimbal connects with your iPhone using magnets to handle it easily. It can actively track subjects with ActiveTrack 3.0 feature that intelligently recognizes people and pets to follow them.
Its 3-axis stabilization keeps your iPhone steady, providing a smooth cinematic experience. Furthermore, you've simple gestures and controls to control the gimbal. Since it comes from the house of DJI, you need not worry about its quality.
Pros
3-axis stabilization
Reduces shakes and blurriness
Easy to handle
3. Leknes clip lenses – Best clip lenses for iPhone camera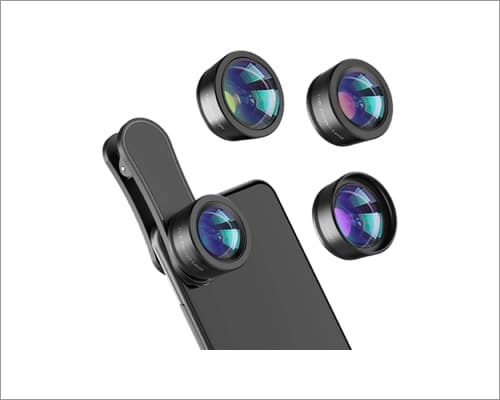 Starting with iPhone 11, primary and wide-angle lenses became a regular sight on iPhones. You can switch between them when recording videos. However, if you have an older iPhone, you don't have an option since your iPhone has only one lens. That's where clip lenses come in handy.
Leknes clip lenses are one of the best lenses you can get for your iPhone. It's also compatible with all iPads if you use an iPad to shoot videos. You get a 120-degree wide-angle lens, a 198-degree fish-eye lens, and a macro lens, allowing you to shoot videos creatively.
These lenses are easy to clip onto your iPhone. Leknes offers a 30-day money-back guarantee with 24-hour customer support, so you need not worry about any damage or issues.
Pros
3 clip lenses
Compatible with iPads and other devices
30-day money-back guarantee
4. Zeadio video cage case – Best handheld stabilizer for iPhone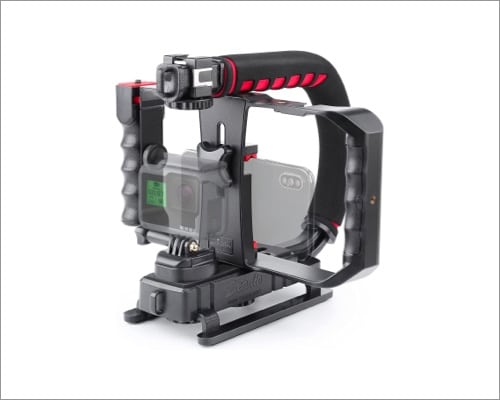 A video cage rig is an excellent option if you're looking for a tripod's stability with mobility but don't want a gimbal for a fixed axis simultaneously. It can wrap around iPhone yet provide the ability to mount accessories to the rig. It is more of a crossover between a gimbal and a tripod.
Suppose you're looking for a video cage rig to aid you in mounting different accessories to your iPhone while recording a video. In that case, the Zeadio video cage case is the perfect solution. It has two handles so that you can operate it with both hands.
You can film low-angle moving shots, making it perfect for skateboarding, rollerblading, snowboarding, and more. It has a triple shoe mount to attach an external mic, LED light, and other accessories.
Pros
Multiple mounting options
Two handles for better handling
Better stabilization
5. Ulani LED video light – Best external light for iPhone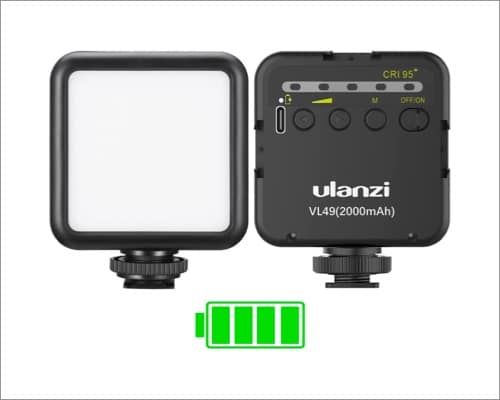 iPhone has a great flashlight to record videos on the go, but it isn't enough for professional videography. In such cases, it's best to use an external LED video light source for better lighting throughout the video.
Ulani's LED video light is one of the best video lights you can get for your iPhone. It has a 2000 mAh rechargeable battery that lasts up to 2 hours at maximum brightness and around 3 hours at minimum brightness.
You can adjust its color temperature, where 5500K puts natural light on the subject. Furthermore, it has CRI up to 95+, which reduces your post-grading work.
Pros
Easy to use
Good battery light
Adjustable color temperature
CRI up to 95+
Cons
Can be harsh on the subject sometimes
6. MOVO VXR10 video microphone – Best mic for iPhone videography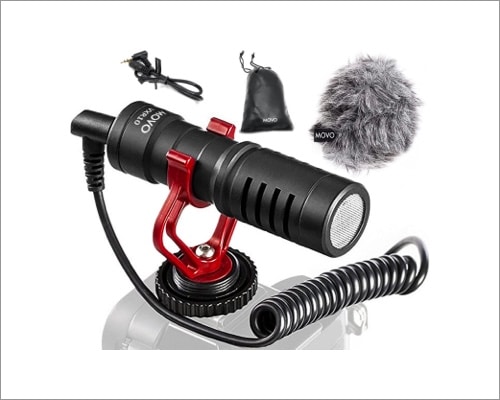 Audio is also as important as the image while recording a video. Hence, it's important not to rely on the iPhone's built-in mic, which can be a hit or miss. An external mic can simultaneously record the subject's voice while eliminating background noise.
The Movo VXR10 video mic is shotgun-style with a shock-mount dead cat windscreen. It has an aluminum build and an integrated shock mount that minimizes voice shakes. It has a 3.5mm port, so you'll need an extra dongle to connect it to your iPhone.
Furthermore, you get a year's warranty on the mic, so you need not worry about any damage to the product.
Pros
Cardioid polar pattern recording
Easy to mount
Shock mount to minimize voice shakes
Aluminum build
Cons
Fragile when it comes to portability
Lights, camera, action…
Shooting videos is a skill that's hard to master. Once mastered, you can get the best of your iPhone for videography. These gear will aid you in such situations, and we hope you like them. If you have other suggestions for your fellow readers, let us know in the comments below.
Read more:
Readers like you help support iGeeksBlog. When you make a purchase using links on our site, we may earn an affiliate commission. Read more.
Sajid is an Electronics and Communications Engineering graduate who loves writing about tech. He's primarily interested in writing about Android, iOS, Mac, and Windows. You'll find him watching Anime or Marvel when he's not writing.