The CES (Consumer Electronics Show) is one of the biggest tech events of the year. This event showcases some of the best and upcoming technologies that you can expect to see in the market soon. This year, plenty of developers provided us an insight into what will work with your iPhone, iPad, Mac, and Apple Watch in the near future. So, it only makes sense that we have a rundown of the best Apple accessories at CES 2023!
Without further ado, let's get started!
1. Satechi Thunderbolt 4 Slim Hub – Perfect for your workstation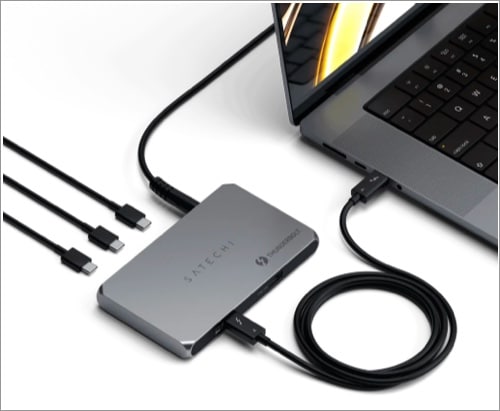 Satechi is one of those electronics manufacturers that has a good relationship with Apple and its products. Plenty of Satechi products have made their way into countless homes that are built on Apple products. At the CES 2023, Satechi also introduced a Thunderbolt 4 Slim Hub to power your workstation.
The hub comes with three Thunderbolt 4 downstream ports. These can be used to link together up to six different Thunderbolt devices. Moreover, it comes with an upstream Thunderbolt 4 port that can charge the connected devices at an amazing 60W speed!
Thanks to the Thunderbolt 4 ports, you can expect transfer speeds of up to 40Gbps. For the accompanying USB-A port, transfer speeds of 10Gbps can be utilized. Overall, it's a neat product if you're someone who has a slew of Apple products around your workstation but no proper way to charge or use them together.
2. Aqara Video Doorbell G4 – For a secure home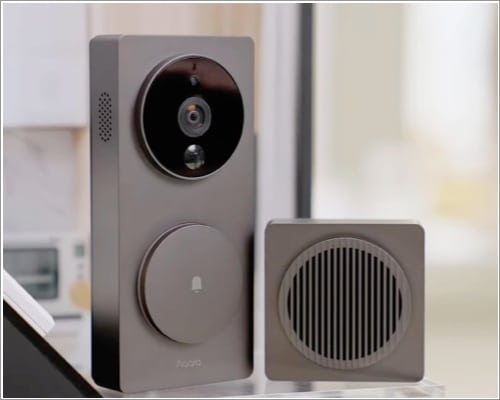 Smart homes are the way to go for a lot of residents who are building their dream homes. With the right accessories, your home can experience convenience and security at all times. Keeping this in mind, Aqara introduced the Video Doorbell G4 at CES 2023. This neat piece of technology is also compatible with HomeKit Secure Video, as well as Amazon or Google smart displays. It will also work with Matter once the tech is ready.
It'll also be powered through either battery or wires, whichever works best for your home. Using special AI recognition software, the doorbell can be programmed for automated responses based on the people on the other side of the door. There will also be a microSD card slot if you want some extra storage options.
With Aqara's smart home technology, there will likely be a huge uptake in smart home accessory investments in the future.
3. OtterBox OtterGrip case – Convenience encapsulated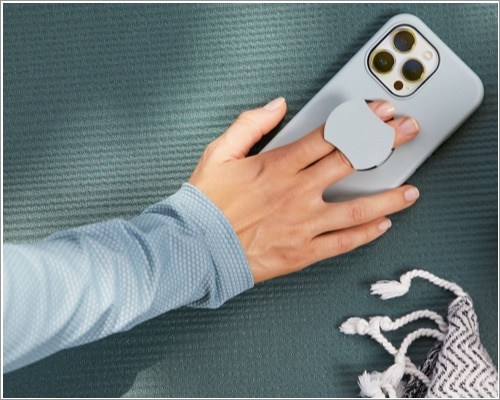 OtterBox is one of the most renowned iPhone case manufacturers. So, it's only natural that they'll have something new up their sleeve for the new year. As it is, OtterBox has some of the best iPhone 14 cases in the market. At CES 2023, the company introduced its new OtterGrip Symmetry series cases.
The best part about these new cases is that the grip is integrated into the case itself and can be flattened when not in use. Basically, the grip will be built into the case without the need for removal. Moreover, the cases will support MagSafe technology and MagSafe charging.
Basically, with this case, you're going to get style, an innovative design, and support for the latest in MagSafe technology!
4. Ember Travel Mug 2+ – Never lose your travel mug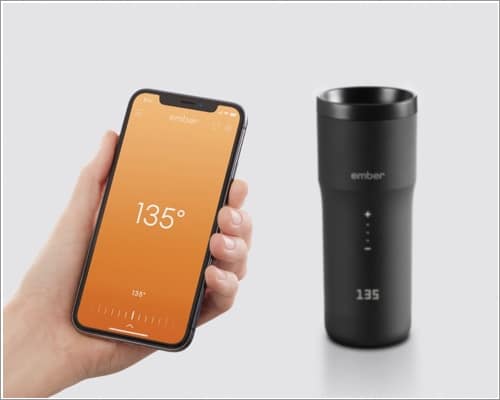 Traveling can be quite a hassle when you don't have the right accessories. Fortunately, Ember has been manufacturing some excellent travel mugs for quite a while now. With their upcoming Travel Mug 2+, the company is looking to make an even bigger impact on the Apple accessories market.
Ember's travel mugs already allow you to control the temperature of your beverage through their app on your iPhone. However, it's stated that the Travel Mug 2+ will also support Apple's Find My app. This will allow you to find your travel mug via your iPhone whenever you seem to have misplaced it. This seems like a minor but important update in the ecosystem.
If you're a fan of Ember's Travel Mugs and are looking for an upgrade, this could be exactly what you need!
5. OWC Thunderbolt Go Dock – Goodbye to power issues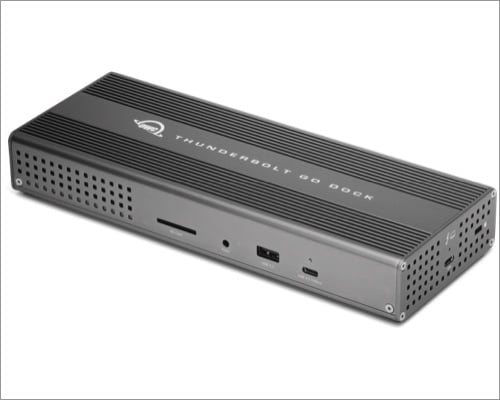 If you're a MacBook Pro user, OWC's upcoming Thunderbolt Go Dock is something you need to check out. This new dock will be the world's first Thunderbolt dock with a built-in power supply. Additionally, since it'll be compatible with Thunderbolt 4, you'll be able to use the latest 14-inch and 16-inch MacBook Pro models with the dock.
For the uninitiated, Thunderbolt docks tend to require external power sources. Adding a built-in power supply would mean that the number of ports is reduced by a significant margin. However, OWC seems to have solved this problem, as the Thunderbolt Go Dock is supposed to feature 11 ports!
These ports include two Thunderbolt 4 ports, three USB-A ports, an Ethernet port, two USB-C ports, an HDMI port, an SD card reader, and even an audio jack. Expect to also experience 90W pass-through charging for your Apple devices!
6. Withings U-Scan – Detailed health monitoring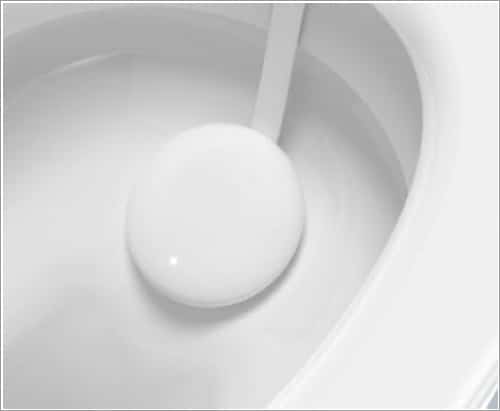 Monitoring your health through smart devices has become much easier. With the Apple Watch Series 8 bringing even more health-related features to the fore, accessories are being designed to pinpoint health issues as soon as possible.
If you're someone who likes to invest in health-based smart accessories, the Withings U-Scan could be one of the best Apple accessories at CES 2023 for you. This new piece of technology will be able to monitor various levels in your urine to raise alarming issues (if any).
To use it, you'll have to clip the device to your bowl. The device will then scan your urine each time the toilet is used, and flushing the toilet will also rinse the device after every use. Each pod will have cartridges that can last up to 100 times. You can then replenish the cartridge when signaled!
7. Satechi 200W USB PD 3.1 GaN charger – Absolute power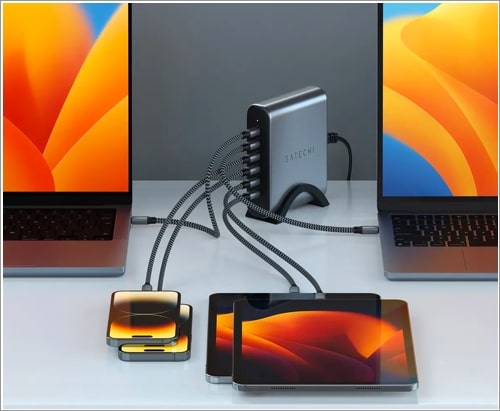 Portable power delivery is one of the biggest challenges facing the tech world today. The challenge to deliver plenty of power at smaller sizes is what motivates thousands of designers and manufacturers day after day. With the Satechi j5 Create 200W USB PD 3.1 GaN charger (quite a mouthful), we're one step closer to faster power in smaller packages.
This charger is one of the first USB chargers to support Power Delivery 3.1, which can deliver power between 140W to 240W. If you're using Apple's 16-inch MacBook Pro, you'll find this charger to be incredibly useful. After all, this particular MacBook uses USB PD 3.1 MagSafe chargers. The product from j5 will be able to handle the wattage required.
Finally, this charger will also include six ports – four USB-C ports and two USB-A ports. With all these features, the charger is already one of the best Mac accessories at CES 2023!
8. Pepaminto Mattress Topper – For a good night's rest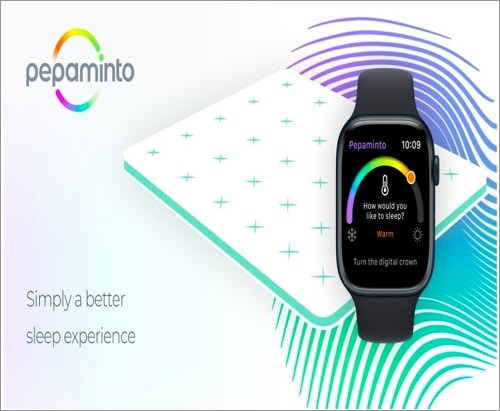 Getting a good night's sleep is highly important for our bodies. It replenishes energy levels and removes toxins while also prepping you for the next day. If you're a troubled sleeper or haven't been sleeping well lately, Pepaminto's mattress topper is an Apple accessory at CES 2023 that you should look into.
This mattress topper is designed to change the temperature of your bed when you're sleeping. By using its Apple Watch app, you can make adjustments according to how you prefer your temperature. If you want your body to be at the core temperature but your feet to be slightly colder, the mattress can do that too.
However, the best part of this accessory is that it learns and makes adjustments according to your feedback. For an ideal night's rest, this mattress topper would be heavenly!
9. Qi 2 – The next step in MagSafe charging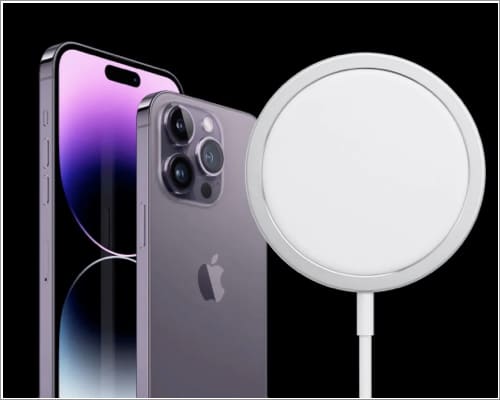 Qi charging is already the norm if you're someone who charges their iPhone or accessories wirelessly. With Qi 2 coming right up, the wireless MagSafe charging standards are about to change again for the better.
This charging technology will be designed around MagSafe and will be primarily directed toward Apple products. Using a magnetic ring to keep your devices aligned, it'll be able to deliver 18W of fast charging. There's not too much information on this technology yet, but you can expect to see it at the end of 2023.
10. Ring Car Cam – Safe and secure driving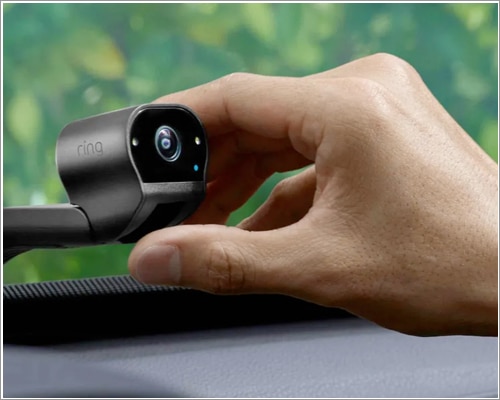 Ring is one of the biggest smart home accessory manufacturers in the world. This year, the company is likely to move from your home to your car with the upcoming Car Cam. This camera module will have both rear and front cameras.
Moreover, both cameras will be able to record videos at 1080p. Apart from this, the camera will also feature sensors to detect tampering and collisions. This goes well with the latest iPhones, which already feature advanced Collision Detection systems.
You'll also be able to use the Car Cam via a cellular collection. Presumably, this is for the camera to constantly collect and upload data, including the car's location.
11. JBL Tour Pro 2 – More control over your audio experience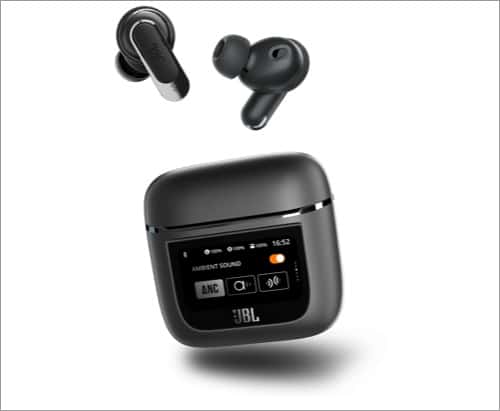 JBL is an audio accessory manufacturing company that's constantly pushing the boundaries when it comes to audio experiences and convenience. With the upcoming JBL Tour Pro 2, the company is taking it a step further with a smart charging case and the best Active Noise Cancellation you can find in this particular price segment.
Nonetheless, the smart charging case is what has everyone's attention. This charging case will feature a 1.45-inch LED panel that can be used to receive calls, manage your music playback, and even manage social media notifications.
Moreover, with this particular ANC from JBL, you'll be able to take an Ear Canal Test and allow the software to make the necessary adjustments for a beautiful listening experience. Lastly, the Tour Pro 2 will feature 40 hours of playback time and IPX5 water resistance. Overall, this seems like quite a decent product and one of the best Apple accessories at CES 2023!
The takeaway
Apple is such a company whose innovations inspire accessory manufacturers to evolve constantly. With the CES 2023 showcase, it's clear that there are a lot of decent accessory options to look forward to in the coming days. With this list of the best Apple accessories at CES 2023, you should have a good idea about which product will take your fancy in the coming months!
Read more:
Readers like you help support iGeeksBlog. When you make a purchase using links on our site, we may earn an affiliate commission. Read Disclaimer.