iPhones weren't always "big". There was a time when 4.7-inch displays on iPhones were considered the pinnacle of screen size. Nothing could ever top it, or so it seemed. Then came the Androids with their increasing screen sizes, the lines between phones and tablets started blurring, and "phablets" came into being.
Apple had to adapt to the changing needs of its customers. So, we got bigger and bigger iPhones, with iPhone 13 Pro Max sitting atop its perch of 6.7-inch display tech.
But Apple didn't let go of its "small iPhone dream" either. We got iPhone 12 mini, a 5.4-inch compact iPhone to satisfy those who didn't believe in size supremacy. Even iPhone SE 2022 refresh had a nostalgic 4.7-inch frame. But there are some glaring problems with small iPhones. What are those, you ask? Read along!
Problems with the 'mini' iPhones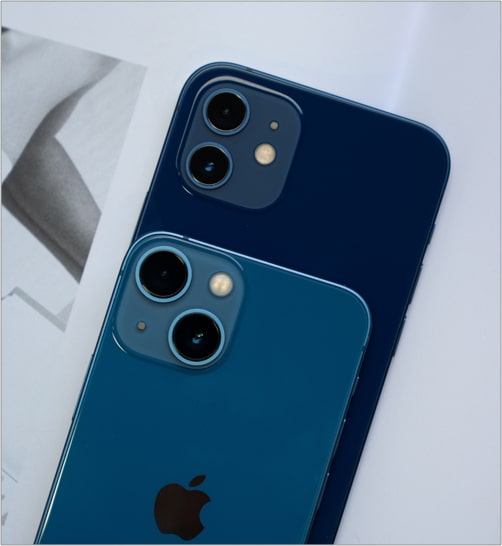 In an attempt to become successful, mini iPhones have hit a snag. In 2020, the first mini iPhone came out and immediately got the flak for having big issues. Apple tried fixing it with the iPhone 13 mini, which we called the best iPhone of 2021. But it wasn't enough.
1. Uncomfortable keyboard
One of the best things about a mini iPhone is its reachability. I can reach all corners with just one hand, but it's a different story altogether when it comes to typing.
There's just not enough space for the keyboard. The screen is smaller than usual, all the keys are squished together, and it's too close for comfort.
If you're someone like me who has big hands, a 5.4-inch display feels impossible to type on. Sometimes, I even find the keyboard on my 6.1-inch iPhone 13 uncomfortable, but that's my personal experience.
2. Handy but small screen is old-fashioned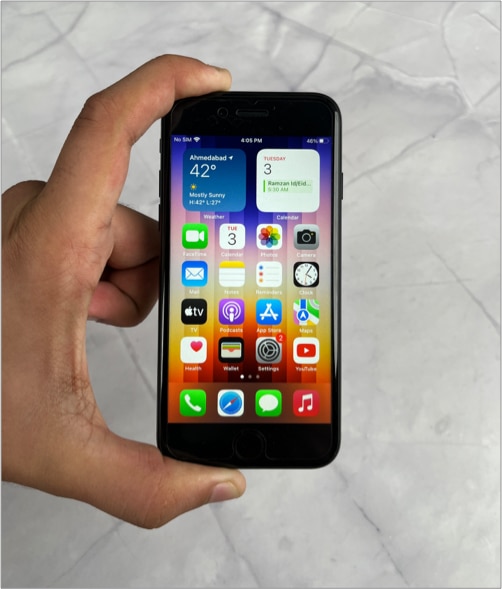 You're more likely to appreciate mini iPhones if you have small pockets. They're handy; they fit into spaces easily. I feel that mini iPhones are more convenient for women since their jeans don't have big pockets (sometimes none at all, but that's a rant for another website).
The biggest downside to having a mini iPhone is the screen size. We live in a day and age where content is only getting bigger with each passing day. Video resolutions have gone up from 1080p to 4K, and we're not far from 8K streaming either.
You wouldn't be able to appreciate the jump in quality on a tiny screen. It's almost like watching the world's most colorful movie on a Black & White Television from the '40s.
Reading also takes longer on a smaller screen because you'll be scrolling more on the iPhone 13 mini vis-à-vis the iPhone 13 Pro Max. It feels cluttered and doesn't offer a good experience, which is in stark contrast to Apple's standards.
3. Higher price, smaller battery?
Arguably the biggest issue with small iPhones like iPhone SE and iPhone (12/13) mini is their battery life. You're buying an iPhone, so the natural thing is to expect great battery life. The iPhone 12 mini was infamously known for having terrible battery life. Apple improved on it with iPhone 13 mini, but it's nowhere as good as the vanilla iPhone 13.
Furthermore, iPhone SE suffers from a similar plight. Its battery capacity is south of 2000mAh, which puts it in very dangerous territory for smartphones that need to be charged twice or thrice in a day. This is certainly not Apple's position in mind when designing an iPhone costing $429.
The iPhone SE debacle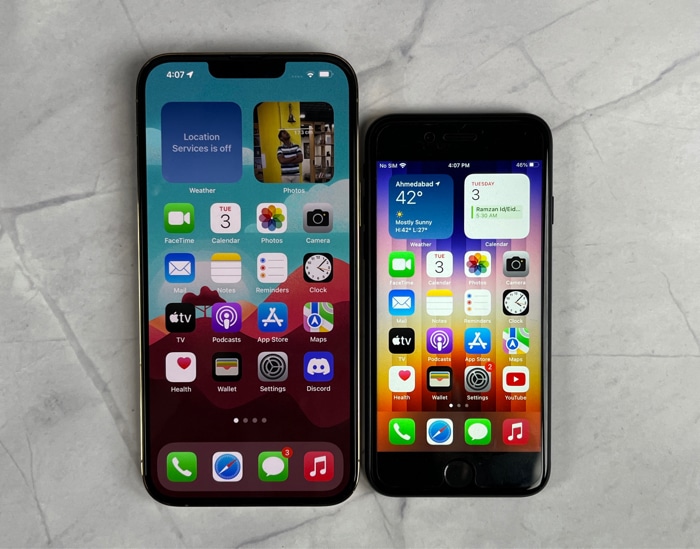 iPhone SE 2022 has its fair share of problems that need addressing. It has a design reminiscent of iPhones that came out 7 years ago. The screen is an LCD panel that doesn't get bright enough; the camera is miserable after the sun sets.
Touch ID might be the only saving grace of the iPhone SE 2022, but even that is embedded in a Home button that takes so much space on the device's front. A much better alternative would've been either sticking Touch ID in the power button, similar to iPads, or just making the switch to Face ID.
As much as I love Touch ID, I just can't stand the forehead and chin of the iPhone SE 2022 and would much rather trade in the Home button for a bigger screen, sans the Face ID infrastructure.
Disappointing sales of mini and SE
The final nail in the coffin for Apple seems to be the disappointing sales figures. Apple expected to take the world by storm after the release of iPhone SE 3rd gen in 2022. Saying that its sales have been disappointing would be an understatement.
According to data from Counterpoint, iPhone sales in China in 2021 showed the iPhone 13 mini accounting only for a measly 5% market share.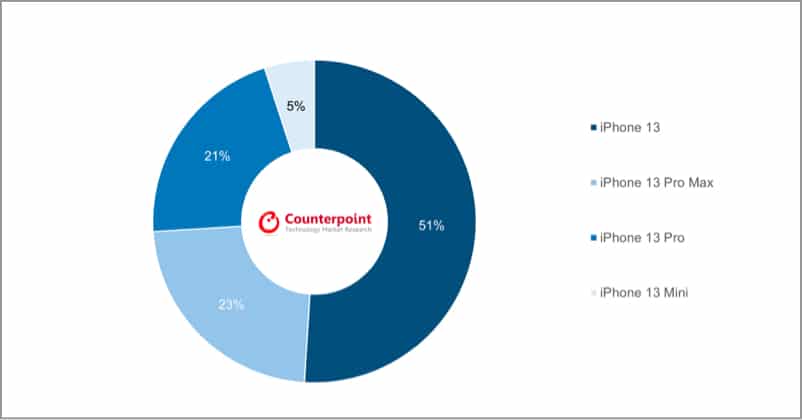 The sales of iPhone SE 2022 aren't far off in comparison. It has consistently remained "in stock" on Apple's website and has regularly received price cuts from third-party retailers. A little reading between the lines, and you'll know that Apple isn't really selling iPhone SE 2022 at all. Apple analyst Ming-Chi Kuo also cut his shipment expectations down.
No iPhone 14 mini
With each passing week, the writing on the wall gets clearer for Apple: Small iPhones aren't making the cut anymore!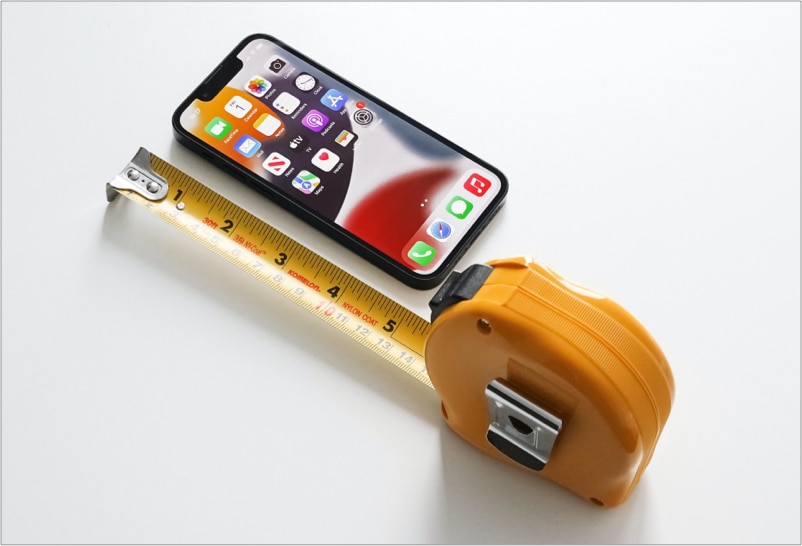 I won't be surprised if things change, and by the looks of it, big changes are coming. The Apple rumor-mill tells me that iPhone 13 mini will be the last of its kind. There will be no iPhone 14 mini this year; instead, Apple will replace it with a bigger iPhone 14 Max, thus ending Apple's 2-year romance with the 'mini' series.
Could this also spell the end of the small iPhone SE? Only time will tell. But if sales figures and user feedback are any indicators, the iPhone SE already has one foot out of the door.
Final thoughts
Do mini and small iPhones have a place in this world? Not for me, personally. As someone with big hands, I have always dreaded a world dominated by small screens. However, I am, of course, not the sole target audience for Apple.
There are millions who prefer small and mini iPhones, despite the compromises they make to use them. For those people, I just have one thing to say: buy iPhone 13 mini because this is as good as it will probably get for a small-sized iPhone.
If only there were a way to make our iPhones, we would be in great hands. In the meantime, I have compiled a wishlist (my own, of course) for an iPhone in the future that contains sugar, spice, and everything nice. Check out what my dream iPhone looks like.
What do you think of small iPhones? Do you feel Apple should retain the mini series, or is it time to leave it behind?
Other interesting reads:
Readers like you help support iGeeksBlog. When you make a purchase using links on our site, we may earn an affiliate commission. Read Disclaimer.