I bought my iPhone 13 on the day it launched. It was the iPhone I wanted, albeit not in the color I wanted (I wanted blue but had to settle for Starlight). It's an incredible smartphone, probably up there with the best ones Apple has had over the years.
But it's not my dream iPhone. In fact, none of the iPhones that Apple currently sells can qualify for my dream iPhone.
So, let me take you to a world far away from this one, where humans like I can dictate trillionaire conglomerates like Apple to build my (and perhaps, your) dream iPhone.
Size matters…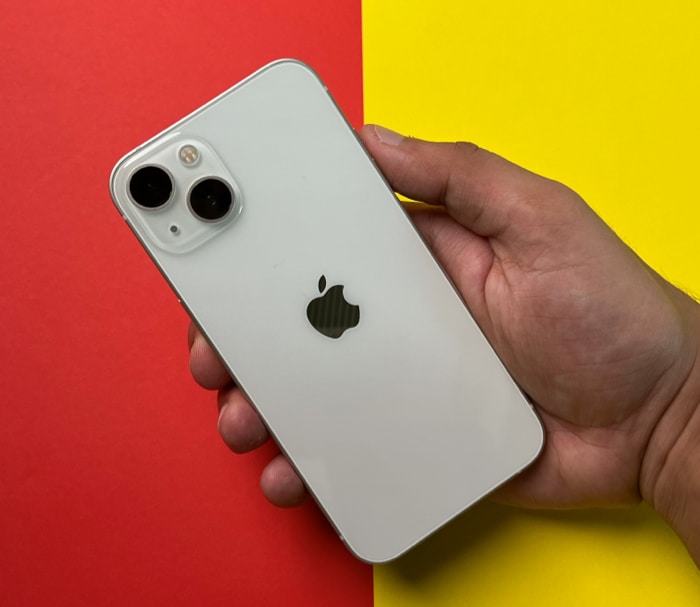 I have big hands, and I like big phones. However, I am not a fan of the Pro Max edition of iPhones with their massive 6.7-inch screens. It feels a bit too much, even for my large hands. The current 6.1-inch crop of iPhones seems perfect for me. But I wouldn't complain if Apple ever decided to bump it up to a 6.3 or a 6.4-inch screen.
One-handed usage of iPhones is essential for me, and a 6.4-inch screen would be at the upper end of my spectrum for a one-handed iPhone.
…But comfort matters more
I am just not a fan of the monolithic design that Apple introduced with the iPhone 12 Series. It's not comfortable; the in-hand feel doesn't cut it for me.
Dear Apple, I know you're not one to go back on your decisions, but if you could revert to your old, iPhone 11-esque design, I would pay extra to get that device.
Design innovation? Yes, please!
Apple epitomized innovation. Everyone wanted to copy Apple. But iPhone's design innovation seems to have hit a wall, with iPhone 13 practically indistinguishable from iPhone X. Yes, the notch got narrower and taller with the iPhone 13 series, but come on. Nobody's going around measuring if it's actually 20% smaller.
We want innovation. Move over, notch-city. Let's see what an iPhone with a hole-punch cutout would look like. Or better yet, no notch at all.
Of course, this means Apple would have to find a new home for the Face ID infrastructure. If it were up to me, if I were building the iPhone (oh wait, I am), I would put an end to Face ID and bring back Touch ID. And it would be on the iPhone's power button, like the iPad.
Touch ID makes much more sense in my head. But Apple and I don't see eye-to-eye on this because iOS 15.4 will soon be a reality featuring unlocking the iPhone while wearing a mask, and it will almost certainly mean the death of Touch ID on iPhones. RIP!
Speaking of the screen, this dream iPhone of mine would also have an OLED panel with a 120Hz ProMotion display.
Longer lasting iPhones
There was a time when iPhone users never left the house without an external power bank or a charger handy. But all that changed starting with the iPhone 11 Series, and now the iPhone 13 Series has really taken battery life to a new extreme.
Apple never gives us the exact numbers for the battery capacity, but a little digging here and there, some teardowns later, we now know that iPhone 13 Pro Max has a 4,352mAh battery. It's amazing and indeed puts all other smartphones to shame, even the ones with 6,000mAh or more.
But I am a greedy human being. I want my iPhone to have a higher battery capacity. Dear Apple, please make an iPhone with upwards of a 5000mAh battery.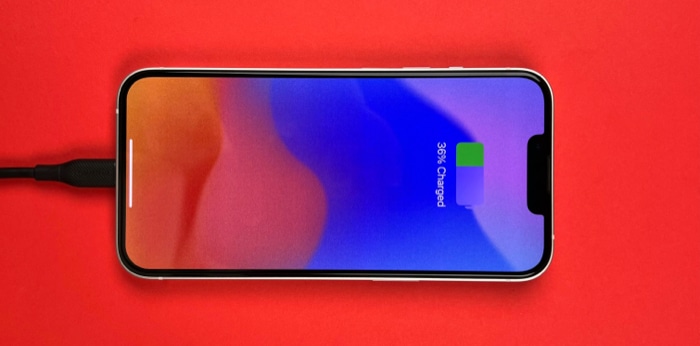 And while we're at it, I would also like an iPhone supporting at least 45W fast charging, with a power adapter that comes in the box. I don't mind not getting EarPods in the box since most of us already own them or have a pair of AirPods, but a power adapter in the box would be great.
Best camera on an iPhone. Ever.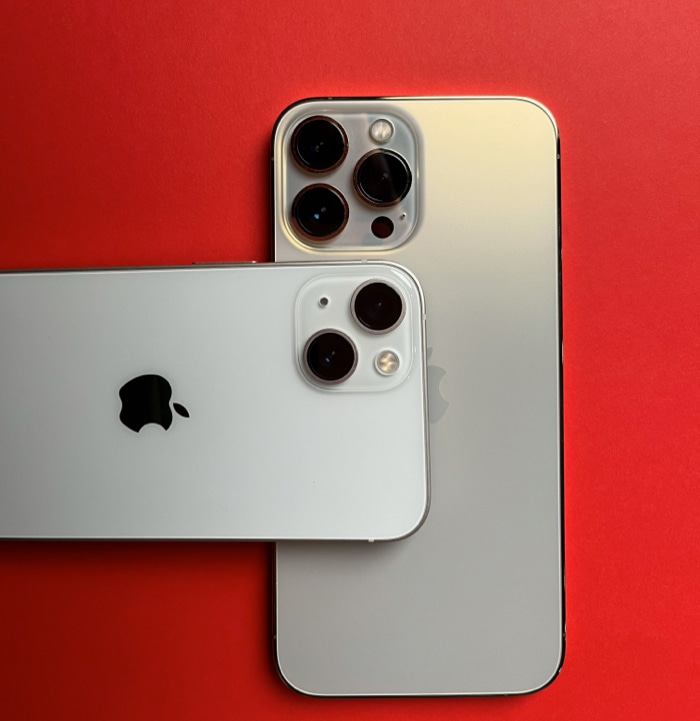 Apple has a habit of dealing in superlatives, and I am not complaining. I would rather have "best camera ever on an iPhone" every year rather than hear Tim Cook say that the camera is the same as last year with tiny incremental upgrades that nobody will bother with.
But my dream iPhone will definitely have all the cameras on it, even if the name doesn't have a Pro in it. Three rear cameras, similar to iPhone 13 Pro, but with one tiny (read: big) change. Adios 12MP lenses!
Let's pull in some numbers here – I would put a 64MP wide camera on the back, paired with a 48MP ultra-wide camera and a final 10MP telephoto camera with a 10x periscope zoom.
This triple threat would be my dream camera configuration on this fabled iPhone. Having a 64MP main lens would mean a much bigger sensor, way more detailed shots, and more light.
A 48MP ultra-wide camera also makes more sense over the current 12MP figure because cropping in on a 48MP shot would yield far better results than a 12MP shot.
And finally, a 10MP telephoto camera with a 10x periscope would allow this iPhone to zoom in and retain more details.
Now, those of you with a keen eye could say that iPhones currently already have a 12MP telephoto, but to you, I will point out that this 12MP sensor only has a 3x optical zoom. This hypothetical, dream iPhone actually has a 10MP telephoto with a 10x periscope that zooms farther and is better than the 3x optical.
Fast and furious iPhones
Apple's gotten away with just putting in 4GB RAM for ages now. Starting with the iPhone 12 Pro models, that got bumped to 6GB, but for how long? Competing manufacturers have moved to double-digit RAM in their flagship smartphones. Of course, iPhones run just fine even with 4-6GB RAM, but it never hurts to have more, right?
So, I would add at least 8GB RAM to actually make it a fast beast.
What's RAM without performance? Apple's Bionic chips get good year-on-year, but it ain't enough. I want more. Just like Apple put a dent in the laptop industry with their M1 Pro and M1 Max chips initially, and now M1 Ultra chip, they need something similar for the iPhone.
That would satiate my thirst for performance. Too fast, too furious iPhone!
Mo' money, mo' problems
And finally, let's talk about the price. After creating this dream setup, adding top-of-the-line specifications, and making an iPhone that could stand head and shoulders above every other smartphone, Apple would surely price itself out of the market, right?
Wrong. My dream iPhone would also maintain a relatively affordable price tag of $899 – just the right mix of budget infused with premium. Not too excessive like the Pro Max variants with their $1099 price tag and not too budget-y like the base model mini iPhones with the $699 price tag.
Conclusion
Of course, this is a dream. I don't see Apple doing this anytime soon, or maybe ever. Well, certainly not at that price tag. It doesn't cost a dime to dream, though.
But while I keep my hopes up for this dream iPhone to become a reality, why don't you let me know in the comments what your dream iPhone is like? Let's have a chat, and if things pan out well, maybe we can send a letter to Apple and put some things into motion.
Read more:
Readers like you help support iGeeksBlog. When you make a purchase using links on our site, we may earn an affiliate commission. Read Disclaimer.