There's no end to the variety of Apple Watch bands you can choose from. But nothing beats the elegance of a classic leather band that stands the test of time. So I was delighted to get one from Alto, a brand known for its quality leather accessories. Here's my review of Alto's leather Apple Watch band after a couple of weeks of wearing it.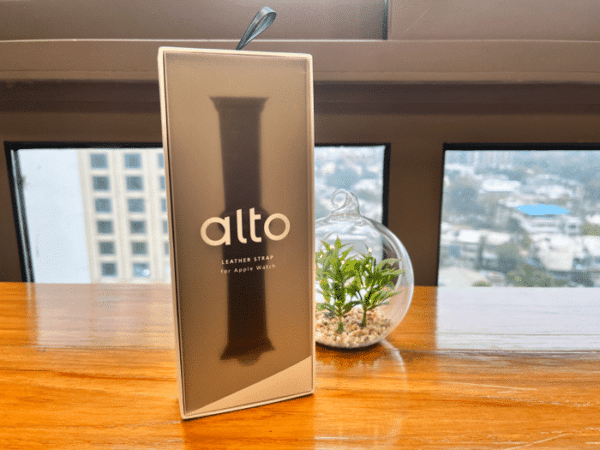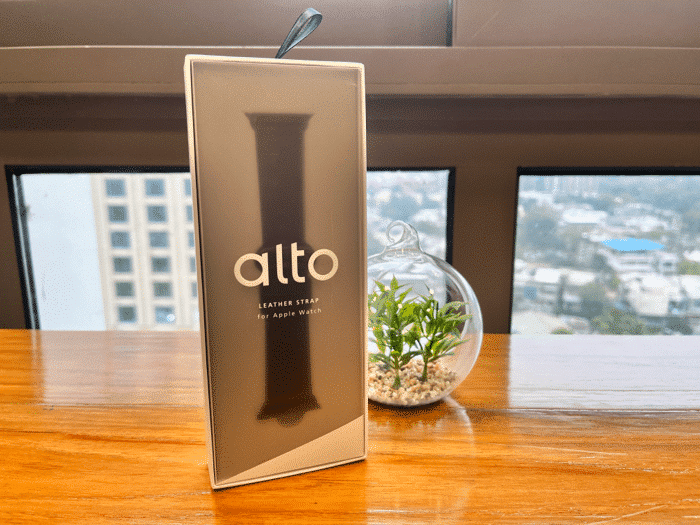 Alto Apple Watch band: Impressions after daily use
Key features
Available for all Apple Watch Models: Series 1-7 and SE
Stainless steel parts
Five color options
Available in two variants:

42/44/45mm with gradient thickness of 4.2 ~ 3 mm and wrist circumference of 173 ~ 215 mm
38/40/41mm with gradient thickness of 2.3 mm and wrist circumference of 150 ~ 190 mm
Make sure to get the watch band size that matches your Apple Watch size. I received the band designed for 42/44/45mm which has a circumference of 173 ~ 215 mm.
Like other Alto products, the Apple Watch band comes in attractive, compact packaging. When I first unboxed it, it felt quite stiff and took a couple of days to soften and mold to my wrist.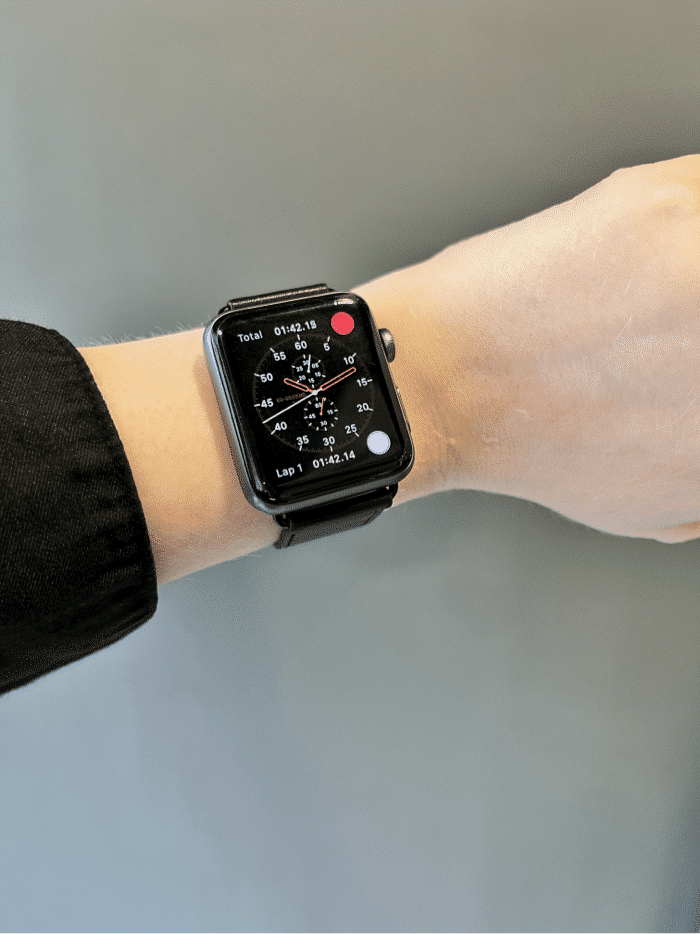 It was easy to install on my Apple Watch Series 3 (42mm) and fit exceptionally well on my wrist. I found it comfortable to wear even throughout the day. On the inside, the Nubuck leather adds a tender touch against the wrist.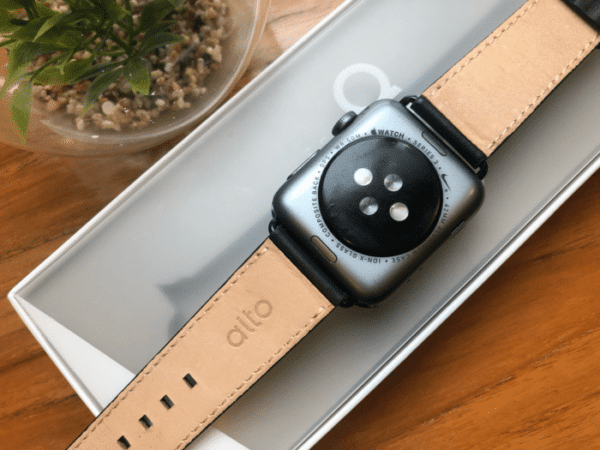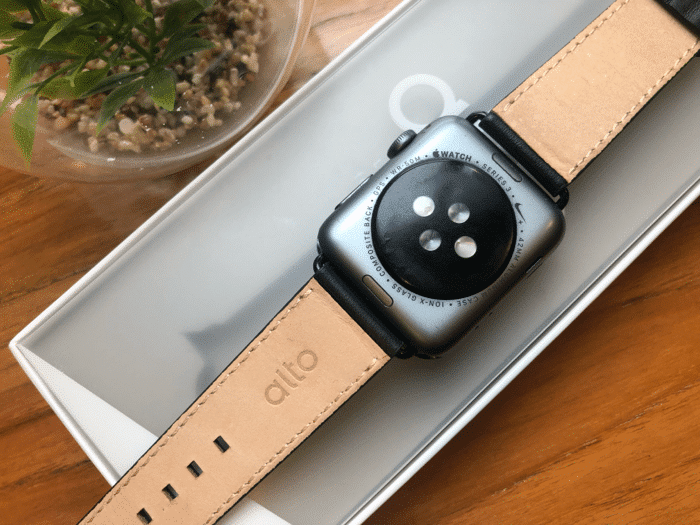 Further, the premium full-grain Italian leather has a lovely soft finish that will develop a unique patina over the years. This makes it a timeless style statement. I love how this band is perfect for dressing up or down, depending on your mood and style.
The stainless steel buckle is sturdy and retains its color even with use. These bands also have a long lifespan and can last for years while still looking great.
This is a welcome change from other bands like sporty ones that get stretched and nylon ones that tend to fray over time. On the contrary, Alto's leather bands look better with age. So it's perfect if you like sticking to one classic look rather than a new one every day.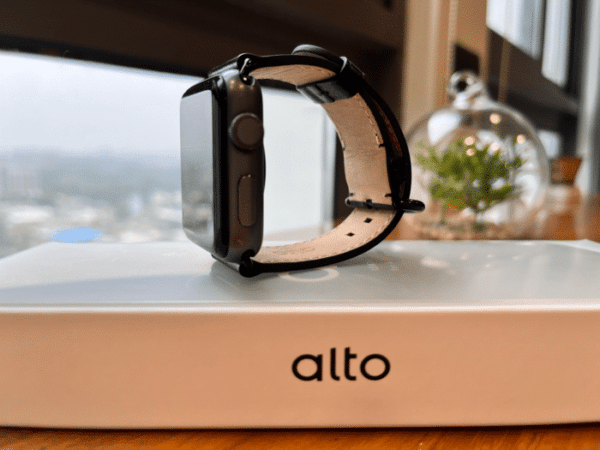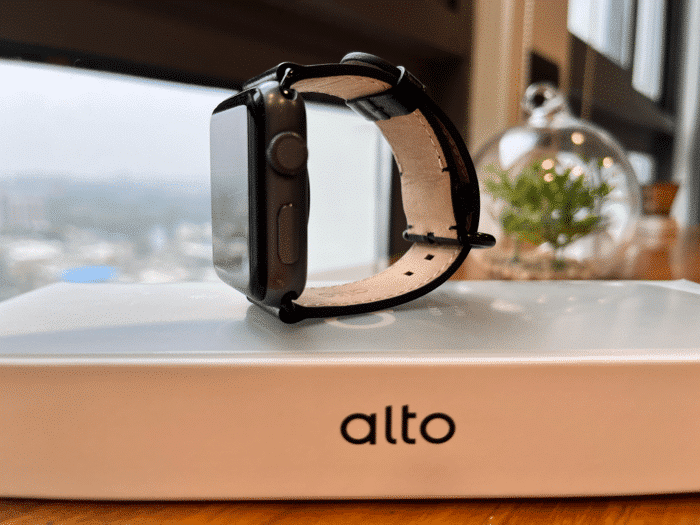 Verdict: Alto is a great leather band for your Apple Watch
iGeekoMeter
Design
Durability
User-friendliness
Value for money
On the whole, Alto's leather band scores big on both the design and durability fronts. I loved the raven black color I received, but you can also choose from cement grey, forest green, navy blue, and caramel brown colors.
There's only one limitation: the leather band is not water-resistant. So it's not a good choice for those who love water sports. Otherwise, it's a great choice for everyday wear.
Pros
Premium Italian leather
Classic and elegant look
Can be dressed up or down
Sturdy and durable
Beautiful color options
Available for all Apple Watch models and sizes
Read more:
Mehak has a master's degree in communication and over ten years of writing experience. Her passion for technology and Apple products led her to iGeeksBlog, where she specializes in writing product roundups and app recommendations for fellow Apple users. When not typing away on her MacBook Pro, she loves being lost in a book or out exploring the world.