The TimeKettle translation earbuds knit the world together by bridging communication barriers due to language differences.
Pros
It supports over 40 languages and 93 accents
Super-low translation latency and high communication concurrency
Support for up to 40 people on a meet-up app like Zoom
Bi-directional and uni-directional conversation support
Cons
It doesn't support phone calls or music translation
Rating: 🌝 🌝 🌝 🌝 🌜
Price: $299.99
Check out on: Timekettle | Amazon
We're in a world where different races and cultures interrelate and do business without boundaries. But, at times, language barriers limit communication. How great would it feel if you were free to speak your language in a business meeting, and it got translated to your audience in their language?
That's what TimeKettle Translator Earbuds deliver! It has uniquely crafted features worth your attention. Of course, despite its excellent detail, you want to be sure it's worth investing in for your next clientele meeting. So, is TimeKettle worth it? Let's find out.
Communicate across borders with TimeKettle's WT2 Edge Translator Earbuds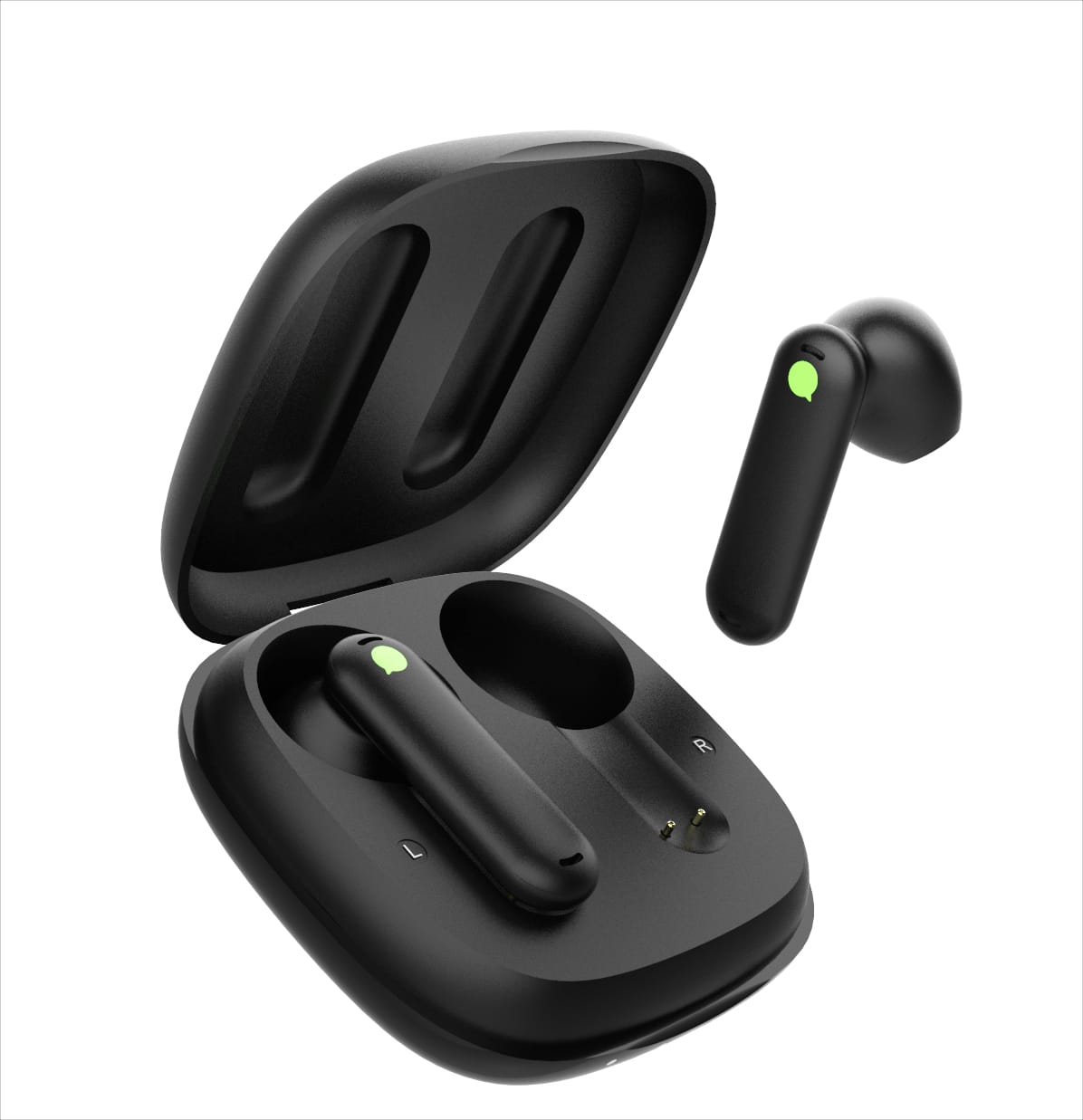 It can be painful when you lose business deals or potential friends due to language barriers. Indeed, interlanguage communication is priceless. TimeKettle has come a long way with translator devices. And in this version of its translation earbuds, there's a bi-directional, AI-driven component that supports up to 40 languages with over 93 different accents.
Most translator devices I've seen are either slow, language-limited, or uni-directional, leaving the users with a poor communication experience. The TimeKettle WT2 earbuds combine uninterrupted translation with a smooth user experience for concurrent communication. Exposure to rigorous tests shows that it transmits translated voices within 0.5 seconds.
That's an impressive response time compared to other translation devices. Thus, you can communicate with an audience in real time without interruption. The device also features an Android and iOS app that allows your phone to speak translated words via the speakers.
What's more? You'll find out in the following section.
Salient features of Timekettle's WT2 Edge translator earbuds
The TimeKettle WT2 Edge translator earbuds feature many bespoke functionalities. These components work together to deliver TimeKettle's unwavering value.
1. Two-way simultaneous interpretation
TimeKettle brings innovation to communication. Unlike conventional walkies that require you to exchange translation devices, TimeKettle maintains two-way communication between its earbuds using cellular and wireless networks.
Another noteworthy aspect is their HybridComm™ technology, which improves communication efficiency by up to 200%. So two people can have a real-time conversation in different languages without interruption.
Its connection app lets you link your iPhone or Android phone to the device. This is handy if your audience doesn't own the TimeKettle WT2 Edge earbuds. Of course, you can pair the receiving phone with a public address system to communicate with a larger audience.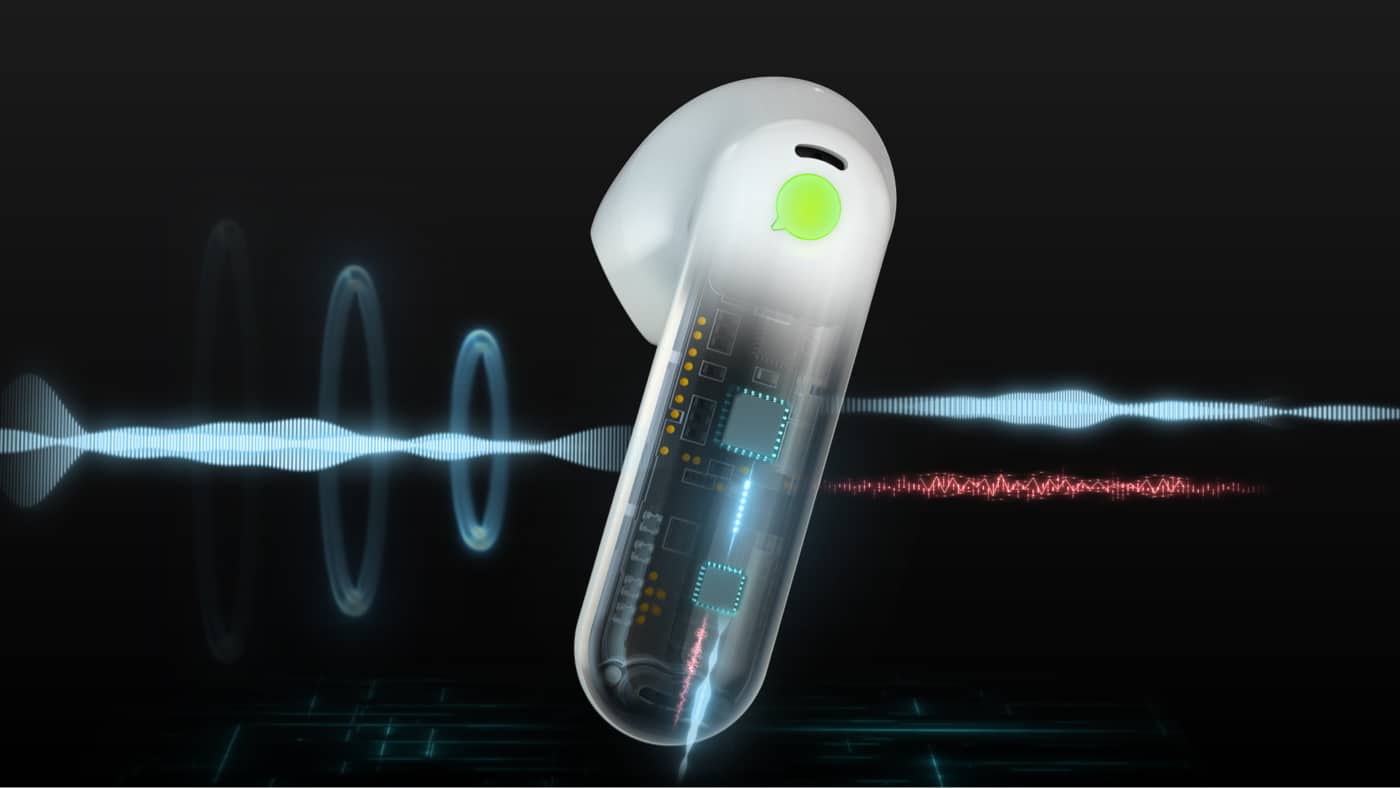 Another advantage of TimeKettle's two-way simultaneous translation feature is that you can communicate with a multi-lingual audience if each has the earbuds. Each person will hear it in their language. That feature is handy in small group conversations and closed-door meetings.
2. Supports offline and online translation
The TimeKettle WT2 Edge translator earbuds come in variations. You can opt for a device that supports both offline and online transmission or either of both.
Offline and online translation are some of TimeKettle's killer features. The offline translation feature doesn't require an internet connection for interpretation. All you'll do is download the device's languages and accents library, and you can access them anytime.
The online translation has support for 40 languages & 93 accents. However, the online version requires an internet connection, as it taps the translation API from 15 worldwide.
Its offline package includes the 8 most popular languages around the globe:
From English to Spanish, French, Japanese, Korean, Russian, Chinese, and German.
From Chinese to Spanish, French, Japanese, Korean, Russian, and German.
3. Rapid data transmission
I expected the usual signal loss and attenuation while using the TimeKettle earbuds with my partner. Surprisingly, its response time surpassed expectations. This behavior establishes its ability to translate multiple languages within split seconds without compromising accuracy.
4. Four modes
You can use the TimeKettle WT2 Edge translation earbuds in four different modes.
Simul Mode: The simul mode requires you to share one of the earbuds with your partner, and you can converse simultaneously. Switch to this mode while communicating one-on-one with a friend, a date, or a business partner.

It's the biggest feature of WT2 Edge, allowing you to respond promptly and have excellent conversations without awkward pauses in between.
Touch Mode: The touch mode requires you to tap the earbud whenever it's your turn to speak and tap it again to listen. The touch mode is handy for drawing the device's focus to your voice in a noisy environment. Multiple people can participate in the conversation. This feature supports up to 6-Person Bilingual Meetings. It means it can realize 1 to 5, 2 to 4, 3 to 3, and other free combinations so that all members can participate in the transnational dialogue.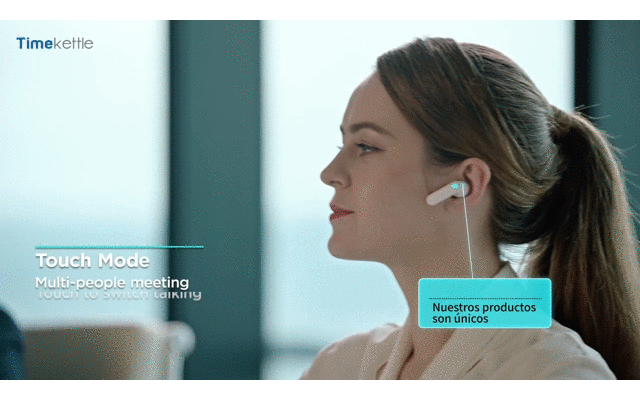 Speaker mode: This is one of the most spectacular features. This mode lets you connect your TimeKettle WT2 Edge translator earbuds to the iOS or Android app. You can use this mode to communicate with strangers while on a trip.

While in speaker mode, all you need to do is speak, and the earbuds transmit the interpretation to your phone. In addition to reading the translated version of your words loudly, it also writes it on the app's note interface. You can show this to someone when stranded; so they know what you're saying. However, the speaker mode is also an excellent language-learning tool, as it lets you switch languages.
Listening mode: The listening mode uses the device's uni-directional component to transmit data. There's typically one speaker when in listening mode. Switch to it when you only need to listen and not respond to a conversation. This mode is valuable for students whose teachers don't speak their language.
5. Noise cancellation despite multi-language support
TimeKettle broods with detail. Besides featuring 40 languages with 93 accents, it still adds clean voice recognition to its unique functions. I've tested a couple of translation devices, but the noise cancellation feature in TimeKettle is unusual and unique. The TimeKettle's WT2 noise cancellation functionality enhances voice transmission and reduces interference.
The noise cancellation feature is part of the functionalities that helps TimeKettle draw a 95% operation accuracy. It lets the device focus on your voice while ignoring surrounding noises. Thus, the interpreting machine doesn't have difficulty translating your language since it receives a crip, noiseless input.
6. Message up to 200 People
The Timekettle app allows group chats. In a chat group, you can message up to 200 people in 40 different languages.
Timekettle: Our verdict
iGeekometer
User Experience
Translation Accuracy
Features
Durability
Design
The TimeKettle translator earbuds are portable, transforming how we communicate across regions and languages. With the rate at which people are linking across borders, tolerating our language diversity is essential. The only improvement I expect is the support for phone calls. That con aside, these earbuds should be appreciated for promoting inclusivity.
Thankfully, with a device like the TimeKettle WT2 Edge real-time translator earbuds, you no longer need to break the bank for a translator. The device stands the test of time, and the manufacturing firm displays its quality consistency in this one. Overall, the TimeKettle translator earbuds deliver value for the money and are worth the investment.
Check out on: Timekettle | Amazon
TimeKettle Translator Earbuds Review
TimeKettle Translator Earbuds Review
Timekettle WT2 Edge/W3 translator earbuds are a class apart. The device encourages multi-directional, real-time translation to bridge the gap between speakers of different languages. It is easy to use and comes with various utilitarian functionalities. Some might feel it's a bit on the pricier side, but it is worth a shot for what it offers!
Timekettle WT2 Edge/W3 translator earbuds are a class apart. The device encourages multi-directional, real-time translation to bridge the gap between speakers of different languages. It is easy to use and comes with various utilitarian functionalities. Some might feel it's a bit on the pricier side, but it is worth a shot for what it offers!
Readers like you help support iGeeksBlog. When you make a purchase using links on our site, we may earn an affiliate commission. Read Disclaimer.