Has the cute yet bossy Peppa Pig stolen your or your child's heart? Do you like binging the show or playing its fun iOS game? Well, we have just the set of Peppa Pig iPhone wallpapers that'll make you jump up and down with joy.
What's more? With one tap, you can get these high-quality Peppa pig wallpapers on your iPhone, just hit that download button and save the wallpaper.
1. Simple Peppa Pig wallpaper
Need a subtle way of showing that you're part of the Peppa Pig fandom? Or want a wallpaper that makes your kids happy and doesn't look too odd in the office? Grab this one.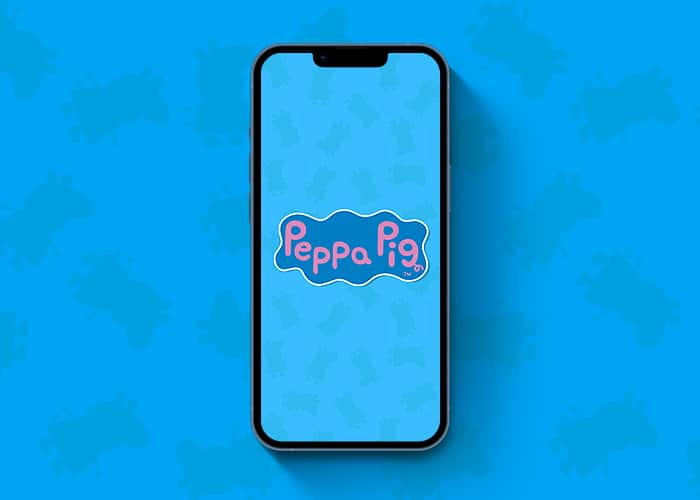 2. Peppa Pig funny wallpaper
E-I-E-I-O, with a snort snort here and a yap yap there, Peppa and Freddy Fox ensure that there is never a dull moment when they are together. Here's a cute wallpaper to celebrate their unique friendship.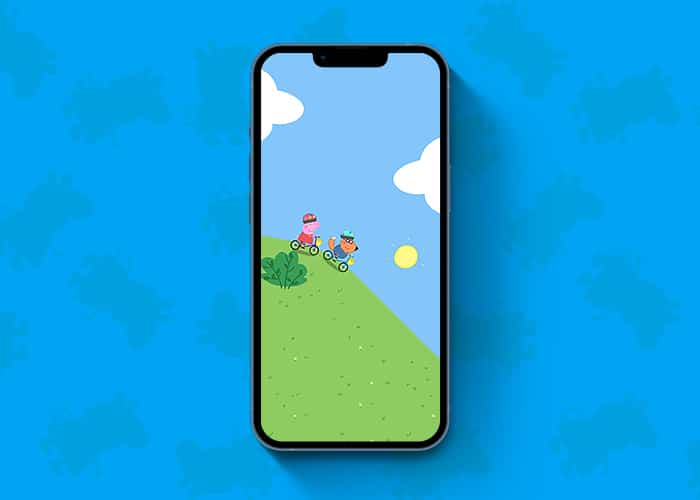 3. We all love muddy puddles!
Everyone knows that Peppa Pig loves jumping up and down in muddy puddles. If you have some fond memories of dancing in the rain, here's a cute Peppa wallpaper to keep your childhood alive!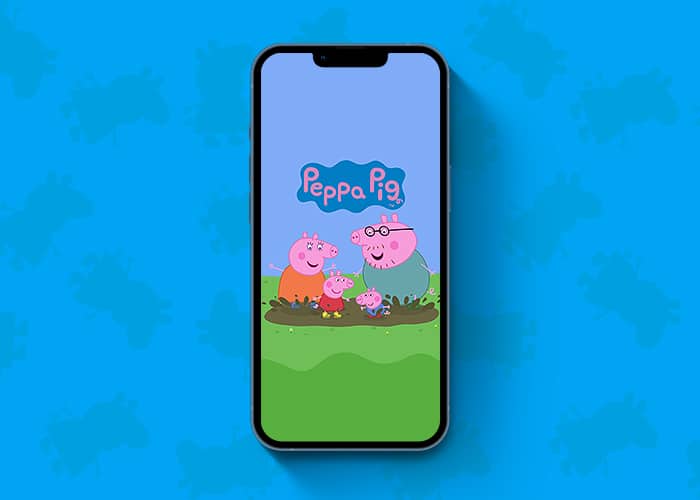 4. Peppa Pig and friends iPhone wallpaper
The love for muddy puddles extends to all Peppa's friends and maybe to her little and big fans as well. And while you can't jump in the puddle IRL (in real life), you can at least have a wallpaper.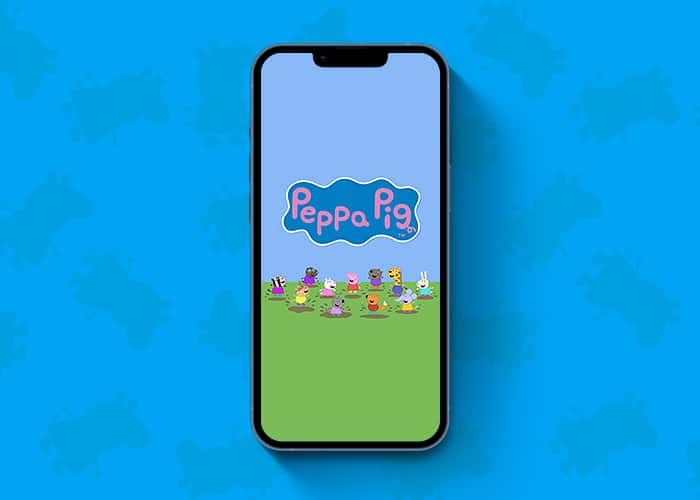 5. Peppa Pig house wallpaper
Peppa Pig's house is one of the most envied houses among kids and adults alike. Reason? It's located on a hill and has all those cute colors with the sun shining right above it. While it's next to impossible to afford a house such as Peppa's, you could have this wallpaper for free.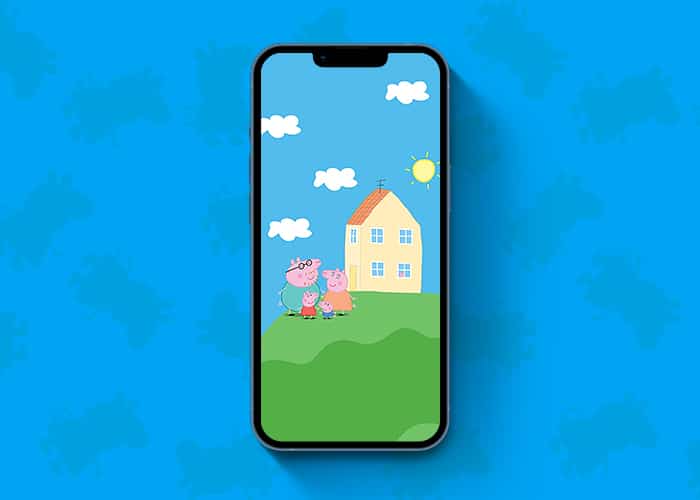 6. Little George wallpaper for iPhone
The only word George can say is 'dine-saw,' and despite that, this little guy has stolen the heart of many. And this wallpaper is dedicated to those hearts. Cheers!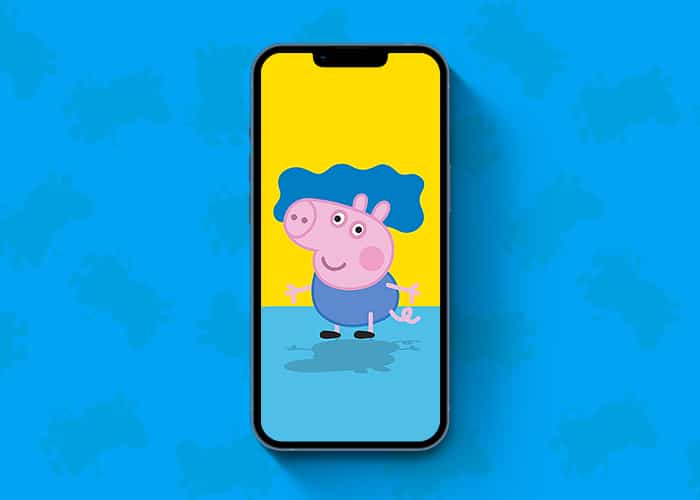 7. The one with Peppa Pig's family
If one of your favorite things in Peppa Pig is the special bond between Peppa and her family, you would love this family wallpaper. For one, all of them look super cute. Plus, doesn't it feel like they all are inviting you for a hug?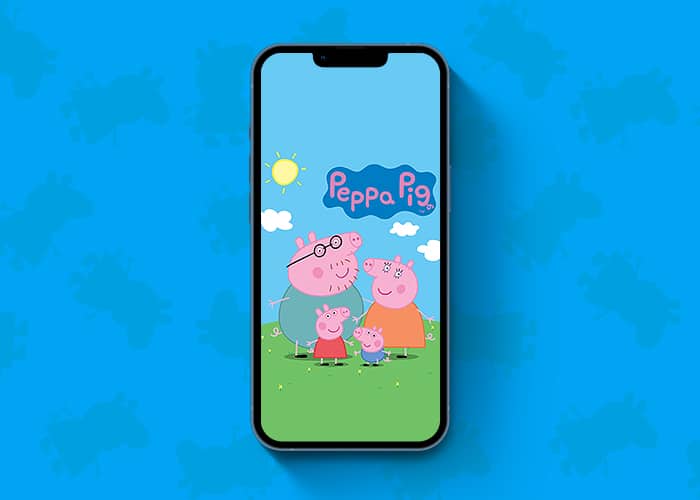 8. It's playtime, Peppa!
All work and no play make Peppa and her friends a dull group. And since it's almost always sunny in this world, a fun ball game is perfect, both for Peppa and your iPhone screen.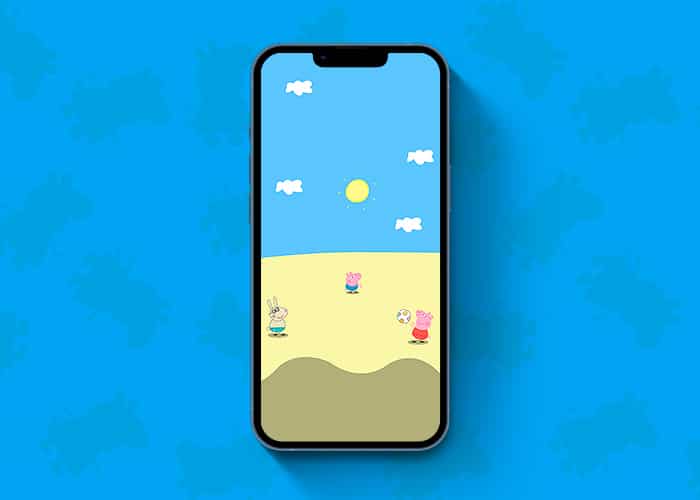 9. Peppa Pig color story background
The show has a unique color palette, from the yellow sun with exactly seven rays, the blue sky with white clouds, the green pastures, to the pink Peppa Pig on a blue background. And if you enjoy these colors as much as I do, here's the perfect Peppa Pig wallpaper for you.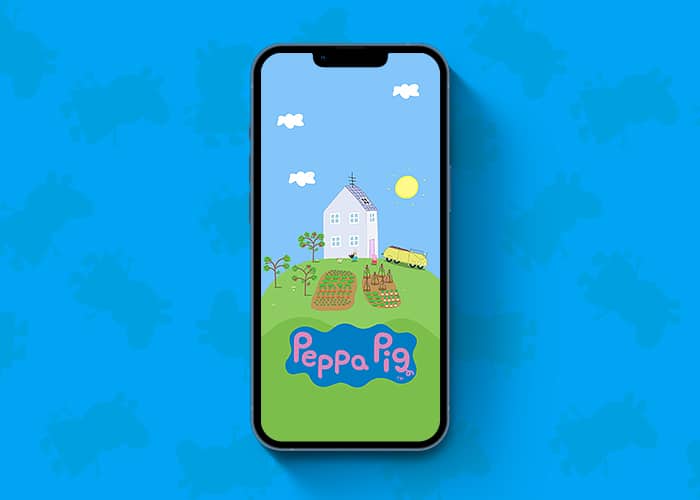 10. Cute Peppa Pig background for iPhone
From her bossy attitude to her love for muddy puddles, Peppa Pig's journey is a special one. And thus, the award for the cutest, loveliest, and the most fun pig goes to Peppa, go little rockstar!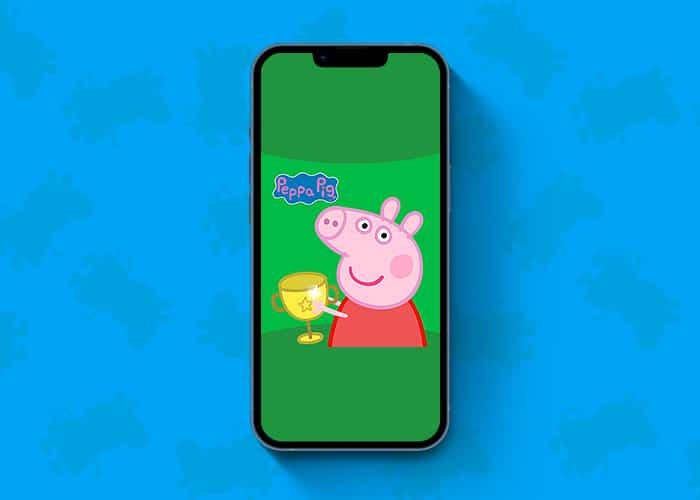 That's all, folks!
Like Peppa love muddy puddles, we love bringing a smile to your face; whether that's via our special wallpapers or troubleshooting tips, all is worth it. And you can help us as well; use the comment section below and demand wallpapers, tips, and tricks you would like to see and read about.
Meanwhile, here are some more interesting wallpaper collections for you:
Readers like you help support iGeeksBlog. When you make a purchase using links on our site, we may earn an affiliate commission. Read more.
A self-professed Geek who loves to explore all things Apple. I thoroughly enjoy discovering new hacks, troubleshooting issues, and finding and reviewing the best products and apps currently available. My expertise also includes curating opinionated and honest editorials. If not this, you might find me surfing the web or listening to audiobooks.