The proximity sensor assists in turning off the screen whenever you pick a call and rest it on your ear. If the proximity sensor on your iPhone is giving you trouble, you will need to fix it as soon as possible as it causes a great deal of trouble, such as accidental touches when receiving calls.
Before I list ways to help you fix the Proximity sensor not working, let's understand why it is an important hardware component in an iPhone.
Why is a proximity sensor important?
A proximity sensor helps detect nearby objects without coming into any physical contact with them. Proximity sensors used in iPhones are optical sensors.
To give an example, I suppose you've noticed that whenever you answer a call and put it to your ear, the screen goes off. This is to prevent accidental touches while on calls. It also serves other purposes but is majorly used to disable the screen while on calls.
Hence, if your iPhone's proximity sensor isn't working, it could be a bit irritating! Read on to learn the fixes.
How to fix iPhone proximity sensor not working
1. Restart your iPhone
Restarting the iPhone is usually our go-to solution for most problems, as it resolves basic bugs or glitches. It may sound basic, but it is pretty efficient. Since there are several models of iPhone out there, the process of restarting them is different. If you are unaware of how to do so, read our guide to restart any iPhone model.
2. Clean the screen of your iPhone
The proximity sensor is located at the top of the screen, and if you haven't had the time to clean your screen for a while, this would be a great time to do so. The sensor is small, and dust accumulated over time might be one of the reasons for the proximity sensor malfunction.
Use a clean cloth, preferably a microfiber cloth, and clean the display, especially near the front camera area, where the proximity sensor lies.
3. Remove the screen protector and the case
If the above method does not solve the issue, removing the screen protector would be the next logical step. While not common, it is possible that the screen protector might hinder the proximity sensor's functionality.
If you're using a case that lies over the display or around that area, try removing the case and check if the problems still persist.
4. Update to the latest iOS version
Software updates are meant to solve issues with the current build and add new features. However, at times, instead of features, they bring bugs. If you are facing a proximity sensor issue, it can be caused by a buggy software update.
Apple will usually fix this issue soon, and you will have received a software update for the same. Make sure you update your iPhone to the latest stable build of iOS. If you cannot download an update, read our guide on the possible fixes.
5. Using an iPhone with a cracked screen?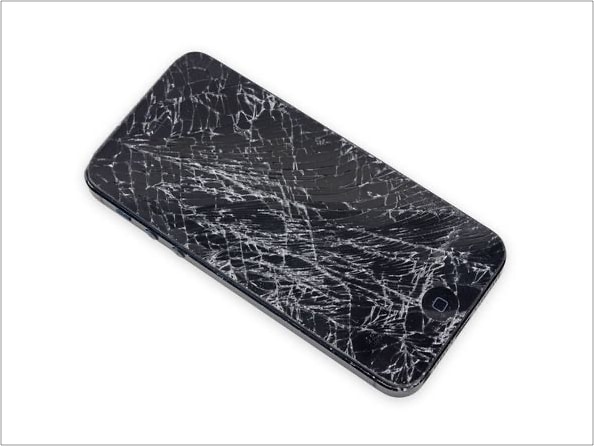 You removed the screen protector and noticed that the screen of your iPhone is cracked? In this case, the cracked glass may be interfering with the proximity sensor and limiting its functionality.
What do you do when your screen is cracked? You either replace it or make peace with it. However, in this case, we recommend that you get it replaced, and it might fix the issue you are facing with the proximity sensor.
6. Contact Apple Support
Well, if nothing bore fruit, the only option you are now left with is to contact Apple support. If your device is under warranty or you have AppleCare Plus, you need not worry. Read this article to contact Apple support.
That's it!
We hope this guide has helped solve your problem. And we also hope that you learned something new about proximity sensors in iPhone. Let us know which method worked for you in the comments below!
Read more:
Readers like you help support iGeeksBlog. When you make a purchase using links on our site, we may earn an affiliate commission. Read more.
Consumer Technology and Motorcycles are the two things that excite Darryl the most. Why? Because Tech helps better people's lives, and solving people's problems related to tech is something he enjoys. And what about bikes, you ask? Well, drop a gear and disappear.