Even the most maintained iPhone or iPad may act over time. Perhaps, your device keeps on freezing, certain apps keep crashing when you launch them, or error codes keep showing up. Whatever the issue is, restoring your iPhone or iPad from a backup may help get things back into working order.
This process restores your device's content, settings, and apps from a backup performed sometime in the past. I've listed below various options for restoring your iPhone or iPad. Let's dive right in!
Why you may want to restore your iPhone or iPad from a backup?
People commonly confuse the terms "restore" and "reset"; however, these two options are not the same. Resetting your device may or may not remove all of your data—it largely depends on the reset option you'll select based on the issues you're experiencing.
On the other hand, restoring a device wipes out all your data, including the firmware and the device's operating system version, and reinstalls it from scratch. You may opt for a restore backup on your iPhone or iPad if you're experiencing significant issues or planning to sell or give your device away.
Note: Ensure to back up your device's data. Here's how to back up your iPhone or iPad to the iCloud, Mac, or Windows PC.
How to restore iPhone or iPad from an iCloud backup
It is crucial to factory reset your device first before you can restore your iPhone or iPad from an iCloud backup. Once done with the reset, do the following:
Follow the on-screen instructions until the Apps & Data Screen.
Next, select Restore from iCloud backup.
Enter your Apple ID credentials to sign in to iCloud.
Select the most updated backup to start the transfer.
Follow the on-screen instructions to update your OS.
Sign in with your Apple ID to restore your apps and purchases.
Now, wait for the progress bar to finish.
Note: Do not disconnect from your Wi-Fi during the process. It will only resume once you're reconnected to a network.
How to restore iPhone or iPad from a backup using Finder on your Mac
If you use a Mac running macOS Catalina or later to back up your device:
Connect your device to your Mac through a cable or Wi-Fi.
Go to Finder → find your device in the Finder sidebar → hit General.
Click Restore Backup.


Click the Backup pop-up menu → select the backup you want to restore.
Select Restore.
Restore your iPhone or iPad from a backup with iTunes
The process is similar for a Mac running macOS Mojave or earlier or on a Windows PC, but you have to use iTunes. To begin:
Connect your device to your PC with a cable.
You may receive a message asking for your passcode or to Trust This Computer.
Select your device in Finder/iTunes window → select Restore Backup.
You'll be shown a list of your backups.
Select the most recent backup.
Hit Restore and wait for the process to finish.
If you have an encrypted backup, enter its password before proceeding.
Keep your device connected to your PC and wait for it to sync with your computer.
If you see a message saying that the device's software is too old, here's what you need to do:
Select Don't Transfer Apps & Data on the Setup screen instead of Restore from iCloud.
Follow the remaining steps and update your iOS or iPadOS.
Once done, erase your device.
You can now proceed to setting up and restoring your device from a backup!
Restore your iPhone or iPad from a backup on your PC without iTunes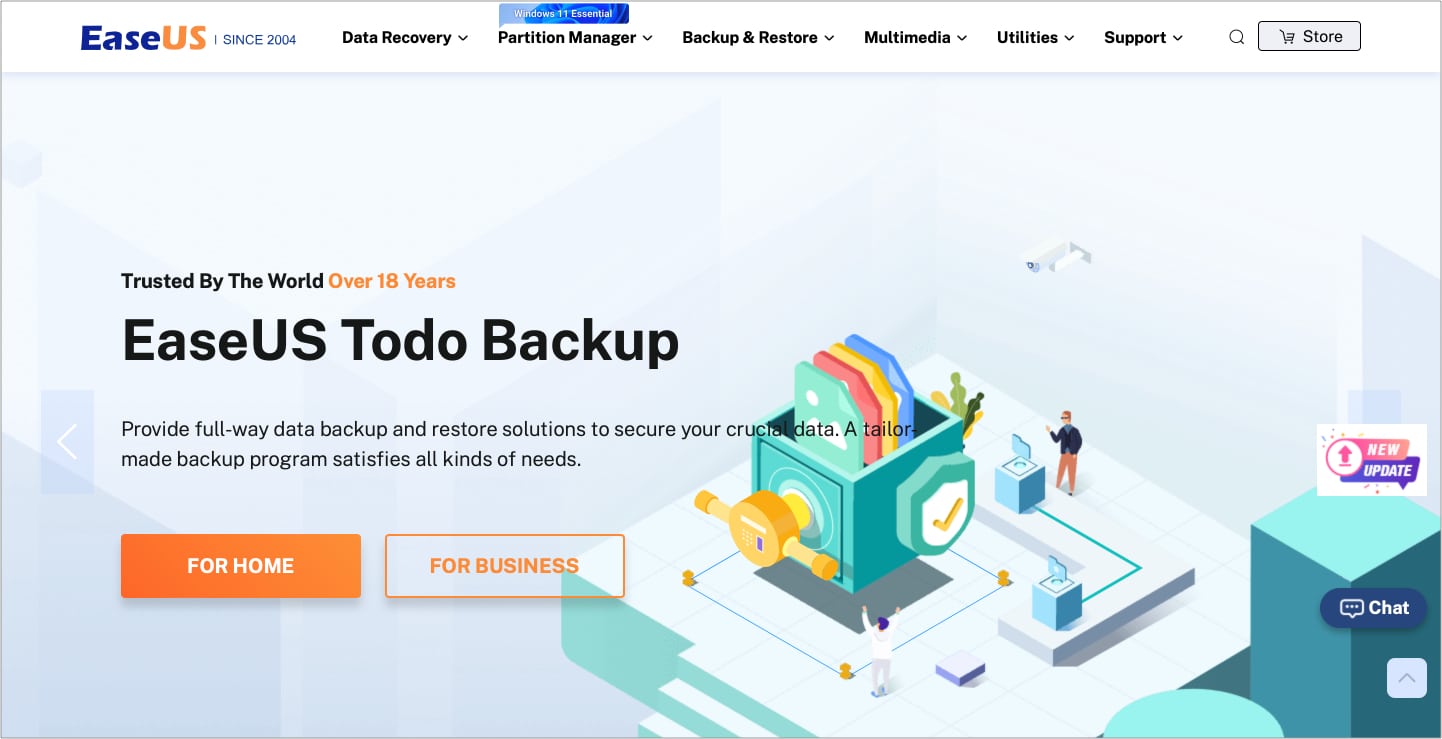 Things may be a little more complicated if you don't have an iTunes to restore your iPhone or iPad. This may also be optional if you want to restore your device without a reset and is ideal if you only lost a small amount of data.
Several third-party apps allow you to restore some data from your iCloud backup without resetting it. Many of these are free but offer limited downloads. Others are paid but come with a free trial allowing you to restore a fixed amount or type of data. This may be enough if you only need to restore a few files.
Examples are Tenorshare's UltData or EaseUS. The steps below would apply to all regardless of the software you use.
Open the program on your Windows PC.
Log in to your iCloud through the program.
The tool will list your backups.
Select a file from the list you wish to recover to begin downloading.
This may take a while, depending on your backup's size.
Now, select the files you wish to restore and hit Restore to Device.
What to do if you can't restore or update your iPhone or iPad?
Certain situations can prevent you from restoring your iPhone or iPad, such as when:
your computer does not recognize your device or state that the device is in recovery mode
your screen is stuck on the Apple logo without the progress bar
you see the recovery mode screen
In such cases, you might need to put your iPhone or iPad in Recovery Mode.
Follow these steps:
Connect your device to your Mac or PC. Make sure that your Mac or iTunes is up-to-date.
Put your device on Recovery Mode.
Find your device on the computer.
Select Restore in the pop-up.
FAQs
Q. How do I know my iPhone is restoring?
The restoring process may take time to finish and sometimes look complete even if your device is still downloading. To see for sure, head to Settings → [your name] → iCloud → iCloud backup. If your iPhone is still restoring, you'll see the message "This iPhone is currently being restored and will automatically back up when it is done."
Q. What happens when you restore an iPhone?
It depends whether you restore your iPhone to Factory Settings or Restore Backup. Restoring your iPhone to Factory Settings removes all your data and information from your iPhone, restores its original settings, and installs the latest iOS. Restoring your iPhone from backup restores your iPhone's contents and settings from your previous backup.
Q. How long does it take to restore iPhone?
It depends on the network speed and the size of the backup. It may take a few minutes to an hour to restore an iPhone from a backup.
Wrapping up…
Apple devices like iPhones and iPads are pretty reliable. However, like any electronic gadgets, they can fail and face significant issues, like freezing and long loading times. Restoring your device from a backup may resolve these.
Depending on your device and preferences, you may opt to use your iCloud or iTunes or even elect a third-party software for a light backup. Which one do you prefer and why? Share them below!
Read more:
Readers like you help support iGeeksBlog. When you make a purchase using links on our site, we may earn an affiliate commission. Read Disclaimer.