iOS 13 has a new method to reset screen time passcode on your iPhone or iPad, which involves your Apple ID. It makes resetting the iOS 13 Screen Time passcode much easier. For security reasons, Apple no longer includes the Screen Time passcode in recovery backups. This means it's not possible to use tools like Pinfinder, as with iOS 12. We'll show you the new way here. Note that this'll work on iPadOS too. This'll help you reset the screen time passcode on both iPhone and iPad: 
How to Reset Screen Time Passcode in iOS 13 on iPhone and iPad
Step #1. Open up iTunes on your Windows or macOS PC. Make sure that you've taken an encrypted backup first.
If you are using macOS Catalina on your Mac, you need to open Finder from the dock.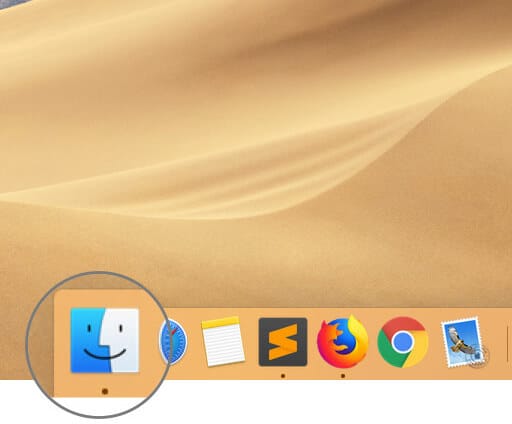 Step #2. Open Settings on your iPhone or iPad, then tap on your iCloud account name. 
Step #3. Tap on "Find My" then tap on the switch for "Find My iPhone" or "Find My iPad" to disable it.
Here, you may be asked to enter your Apple ID Password; enter the password and tap on Turn Off button.
Step #4. Connect your iPhone or iPad to your computer using the Lightning cable.
Step #5. Click on "Restore iPhone" or "Restore iPad" in Finder. This will first download and flash the latest iOS/iPadOS firmware to your device.
Step #6. You will be presented with a pop-up asking if you want to back up settings before restoring. Make sure to click on Back Up.
Step #7. Once the firmware update is done, you'll be asked to pick a backup to restore your device from. Pick the backup you made.
Another relatively less time taking method is by erasing all the Content and Settings. To do this, make a backup of your iPhone to a computer or iCloud.
Now launch the Settings app ⟶ General ⟶ Reset ⟶ Erase All Content and Settings. Enter your iPhone password. After the reset process is complete, you can restore your data using the backup you created earlier. You can now reset a Screen Time passcode.
Signing off…
If you've followed these steps, your device would have been restored, but without the Screen Time passcode. That way, you can now adjust Screen Time settings even if you forgot your Screen Time passcode.
Related Posts
Do you find Screen Time useful? Have you used it to monitor your screen usage or do you prefer not to? Let us know in the comments below.
Jignesh Padhiyar is the co-founder of iGeeksBlog.com who has a keen eye for news, rumors and all the unusual stuff that happens around Apple products. During his tight schedule, Jignesh finds some moments of respite to share side-splitting contents on social media.