I've always loved ESR cases, so I was excited to review their latest collection of iPhone 13 series cases. I got six of their products, including four clear, one silicone, and one leather case.
I tested each with my iPhone 13 and IPhone 13 Pro Max to see what protection they offer and how they hold up in everyday life. Keep reading below for a detailed review of ESR iPhone 13 series cases and my overall impressions.
1. ESR Project Zero soft clear case
Here's a case that's perfect if your priority is to show off your iPhone with some sturdy everyday protection.
Design and user-friendliness
This case is made of soft TPU that's soft and lightweight. It's just 1.35 mm thick and fits perfectly around my iPhone 13. The grippy sides make handling a breeze, while the back feels super smooth. Of course, it's compatible with wireless charging for convenience.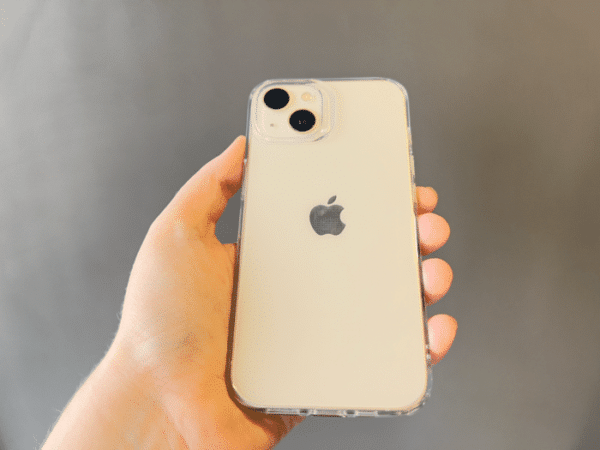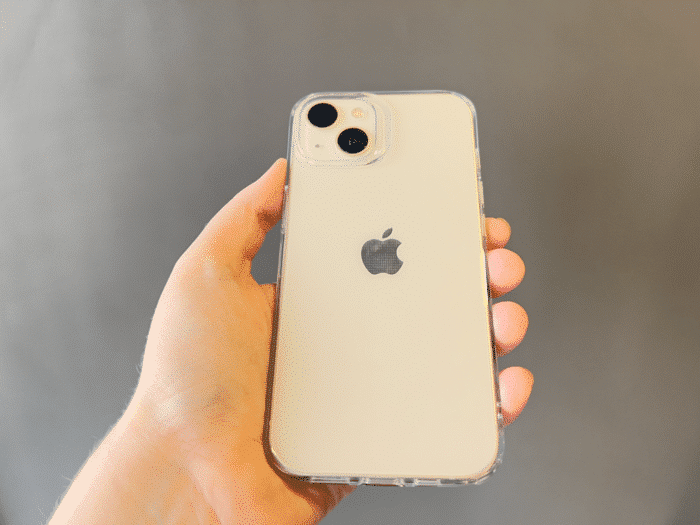 Moreover, it boasts crystal clarity that accentuates and flaunts the beautiful original look of my phone. It's a breeze to handle, and the buttons are super easy to press. Overall, it won me over with the simplistic yet thoughtful design.
Protection
Despite the minimalist appeal, this case provides great protection. I loved the Air-Guard corners that are fortified to absorb shocks and drops. The edges are slightly raised for scratch protection without disrupting your experience. At the back, the camera bump has ample protection.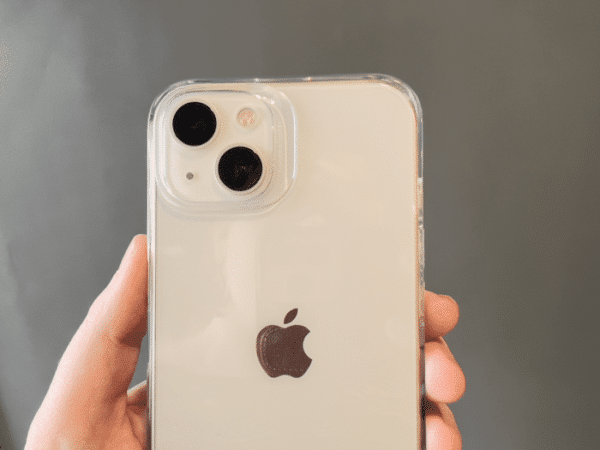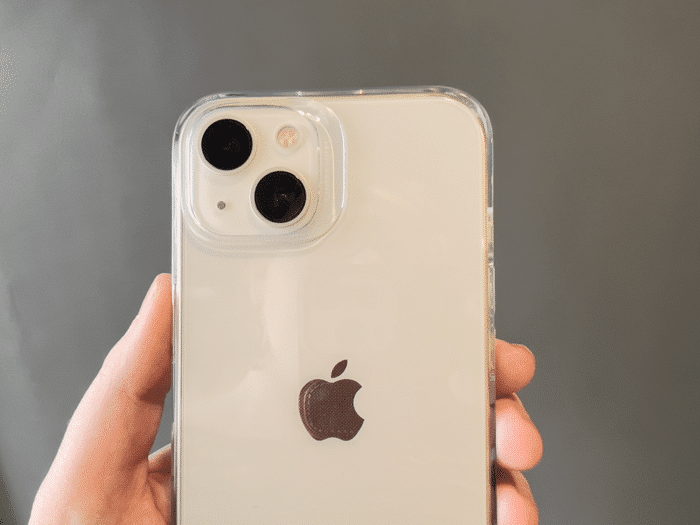 Pros
Slim and sleek
Raised edges
Shock-absorbing corners
Enhances the look of your phone

Supports wireless charging
Price: $15.99
Buy now: iPhone 13 | iPhone 13 Pro | iPhone 13 Pro Max
2. ESR Classic Hybrid case – Matte
This one's a unique kind of clear case for your iPhone 13 series device. It's got a matte finish that's translucent rather than transparent.
Design and user-friendliness
I quite like the frosted effect on the back of this case. It shows off my iPhone while preventing fingerprint smudges that can be a problem in regular clear cases.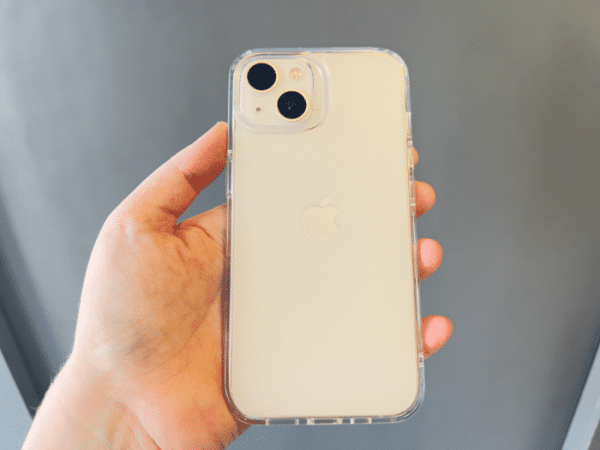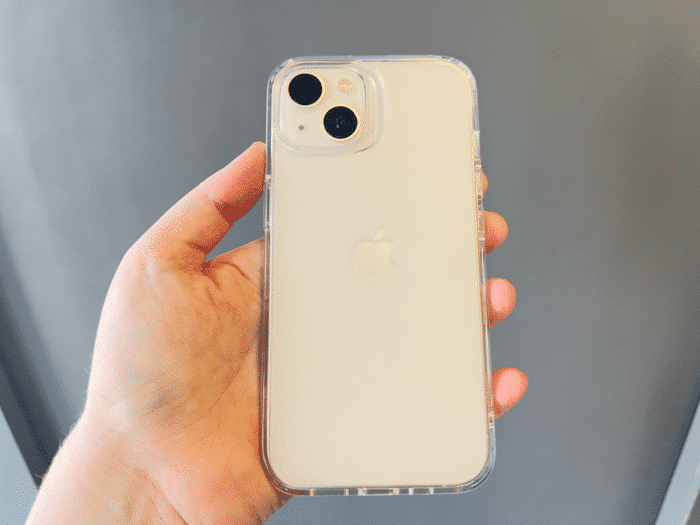 The buttons and ports are accessible and allow you to use your phone as usual. It feels sturdy and has a good grip on the sides. Wireless charging works well though there's no MagSafe charging.
Protection
As for protection, just like other ESR cases, this provides adequate everyday safety against scratches, bumps, and minor drops. The raised edges around the camera bump and screen are a bonus that lets you use your device worry-free.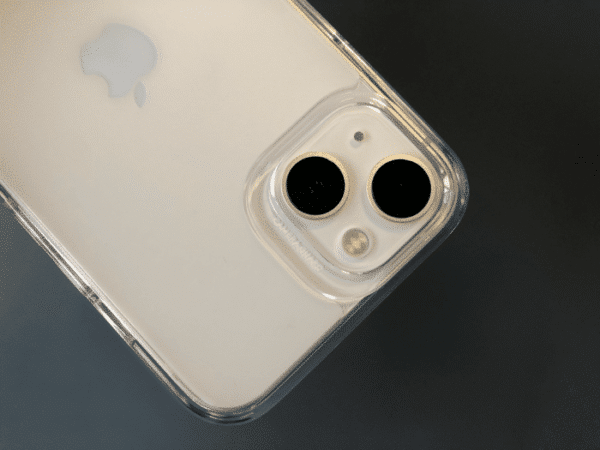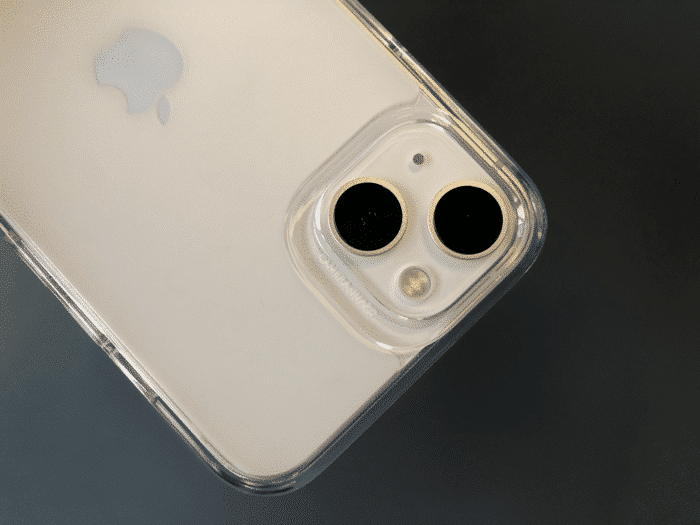 Pros
Unique matte look

Supports wirelesss charging

Slim and elegant
Raised edges for screen and camera protection
Price: $19.99
Buy now: iPhone 13 | iPhone 13 Pro | iPhone 13 Pro Max
3. ESR Metal kickstand case
If you're a chronic binge-watcher like me, meet the ESR case that's made for you!
Design and user-friendliness
I love the elegant design incorporating a sturdy, foldable metal kickstand into a minimalist clear case. Thanks to a flexible hinge, it provides the freedom to choose varied viewing angles, both portrait, and landscape.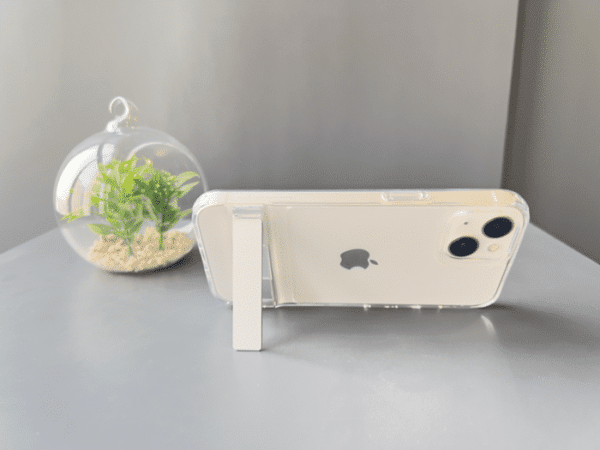 It's ideal for propping up your phone when watching something or video chatting. Lastly, it also supports wireless charging, though not MagSafe charging. Apart from the transparent one, it's also available in black.
Protection
The great thing about this case is how it bundles practicality with protection. The Air-Guard corners protect against drops while raised screen and camera edges defend against scratches. Further, the high-quality polycarbonate provides a great grip for everyday convenience.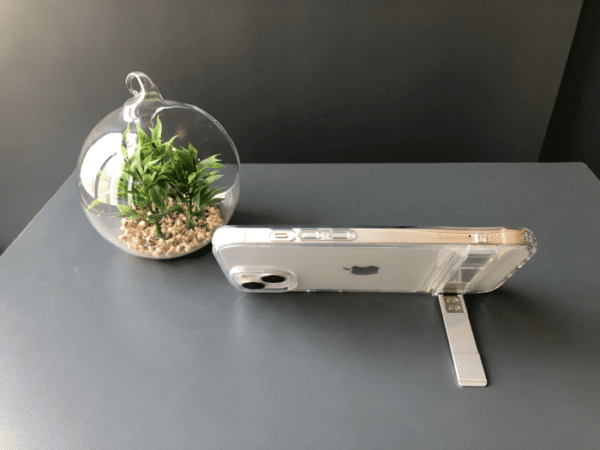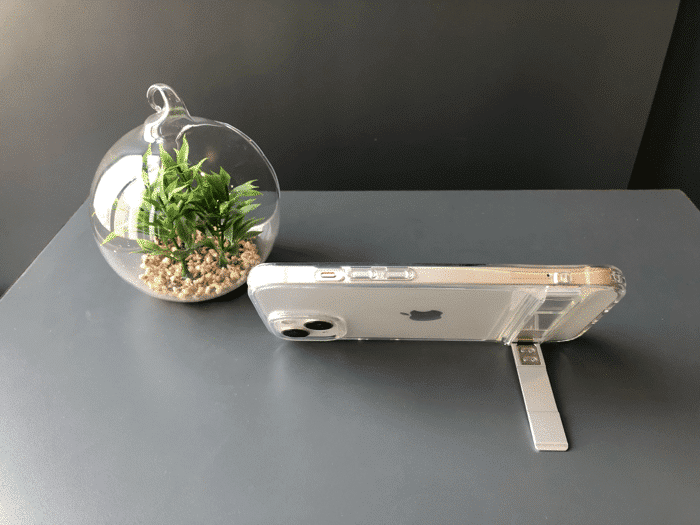 Pros
Handy metal kickstand
Multiple viewing angles

Supports wirelesss charging

Slim and sleek
Raised edges for screen and camera protection
Cons
Metal kickstand is detachable and hence a bit loose
Price: $25.99
Buy now: iPhone 13 | iPhone 13 Pro | iPhone 13 Pro Max
4. ESR Air Armor clear case with HaloLock
If you want a durable clear case with MagSafe compatibility, here's a great option.
Design and user-friendliness
ESR's Air Armor case has distinct sturdy edges that act as a bumper against drops and falls to protect your precious iPhone. But it still retains a sleek and elegant look that helps flaunt your device.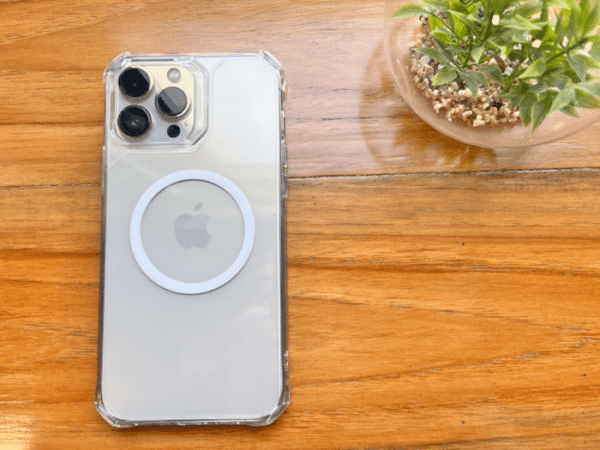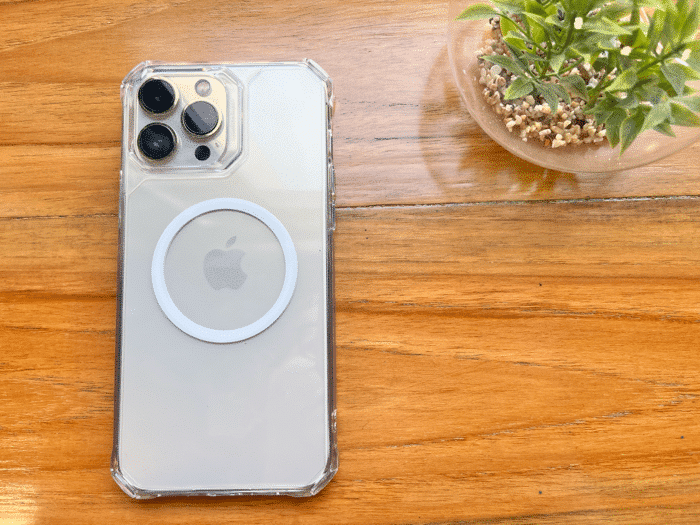 My favorite thing about this case is that it's compatible with MagSafe charging and MagSafe accessories like wallets and pop sockets and grips. So, you can customize your case with the accessories you need for ultimate convenience. The 36 strong built-in magnets ensure a secure lock with MagSafe chargers and accessories.
Protection
As mentioned above, the Air-Guard corners are a godsend. They offer certified military-grade drop protection for your iPhone 13 series device, keeping it safe from just about anything life throws your way. Further, the polycarbonate back is super scratch resistant.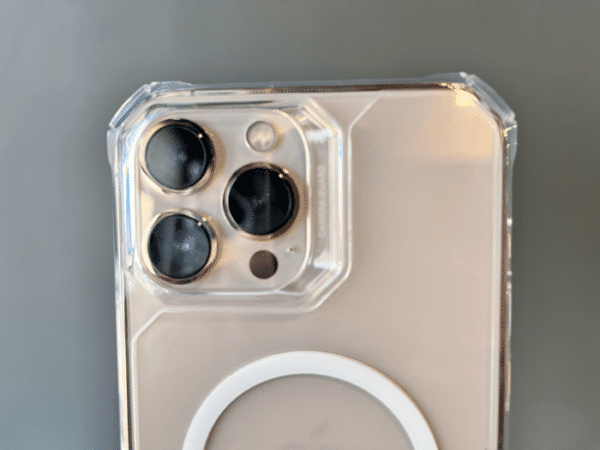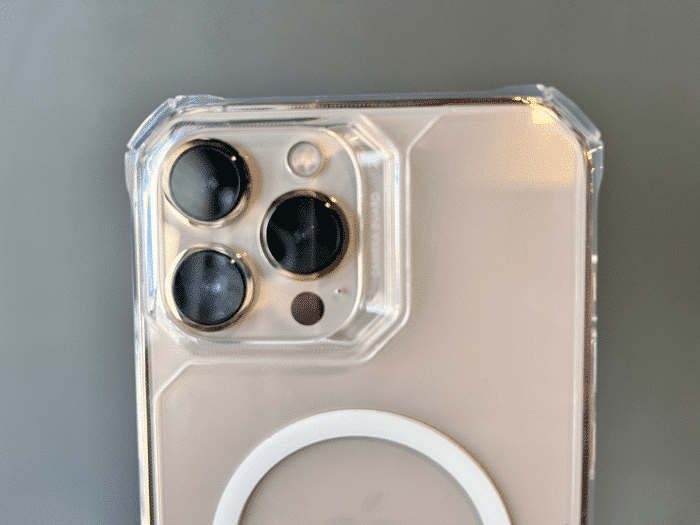 Of course, the raised edges and ESR's exclusive Camera Guard frame help protect your screen and camera from scratches.
Pros
Military-grade drop protection

Supports MagSafe charging and accessories

Slim and sleek

Raised edges for screen and camera protection
Price: $27.99
Buy now: iPhone 13 | iPhone 13 Pro | iPhone 13 Pro Max
5. ESR Cloud Soft silicone case
This one's my overall favorite ESR case because it's oh so stylish yet protective.
Design and user-friendliness
True to its name, the Cloud Soft case really is ultra-soft and smooth. I love how it feels in my hands and the smooth yet secure grip. Moreover, unlike other silicone cases, it does not attract fingerprints and smudges, keeping it neat over time.
The precise cutouts and easy press buttons ensure convenient daily use. It's also thin enough to let you wirelessly charge your iPhone 13 with the case on. Best of all, you can choose from four beautiful color options, namely black, blue, grey, and green.
Protection
Although this one doesn't provide military-grade protection, it's super sturdy and adequately protects against minor drops and falls. Further, the soft microfiber lining keeps your device scratch-free. Lastly, thanks to the raised edges, you can rest assured about the safety of the screen and camera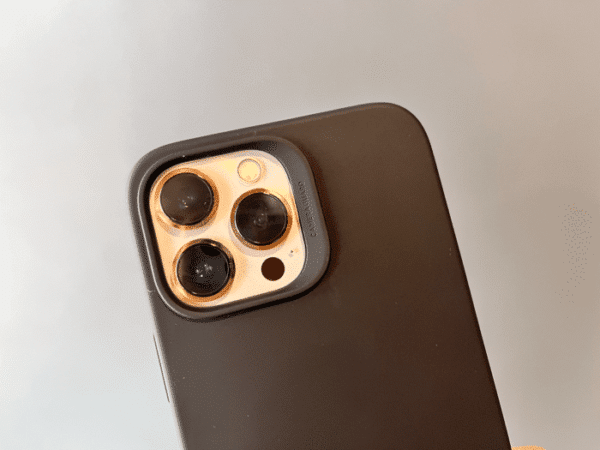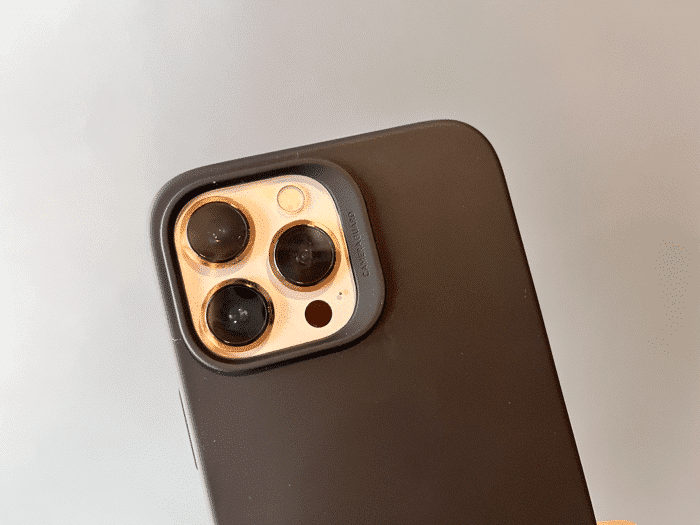 Pros
Super soft and smooth
Keeps away scratches and smudges

Supports wirelesss charging

Raised edges for screen and camera protection
Cons
Not compatible with MagSafe charging
Price: $23.99
Buy now: iPhone 13 | iPhone 13 Pro | iPhone 13 Pro Max
6. ESR Metro leather case with HaloLock
It doesn't get better than this when looking for an affordable yet beautiful vegan leather case for your iPhone 13 series device.
Design and user-friendliness
This one's crafted with high-quality real leather that's soft, provides a great grip, and develops a natural patina over time. It gives your phone a premium look and feel.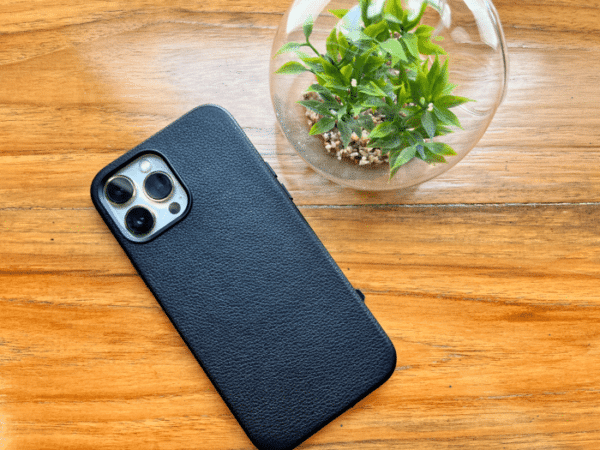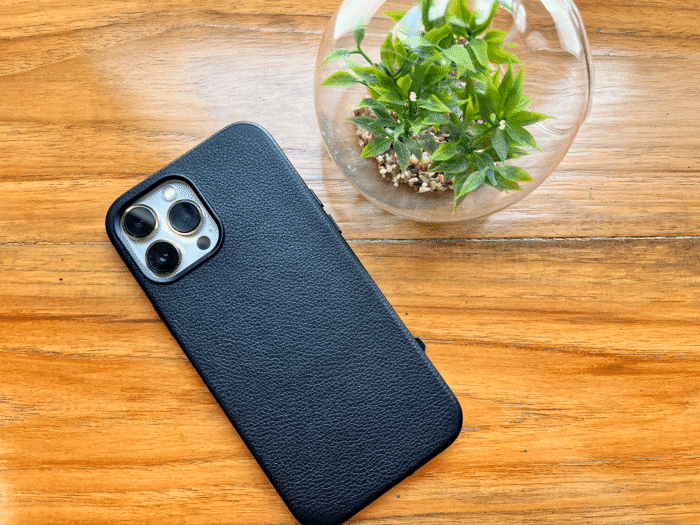 It boasts MagSafe support for charging and attaching compatible magnetic accessories like wallets. This ensures high functionality and customization according to your needs.
I also liked the aluminum-alloy buttons and camera guard, and buttons that add an extra touch of style. You can choose from black or brown options for a professional look.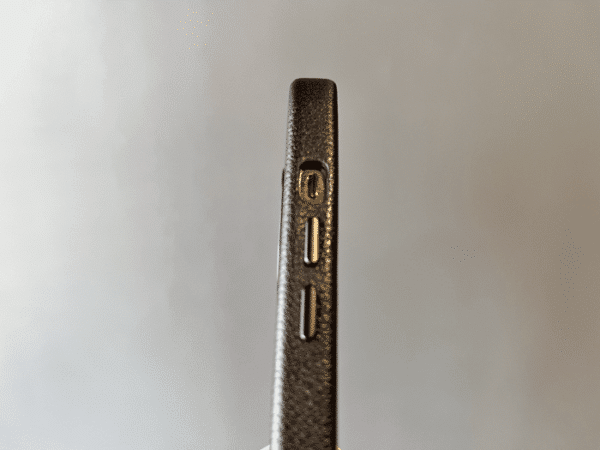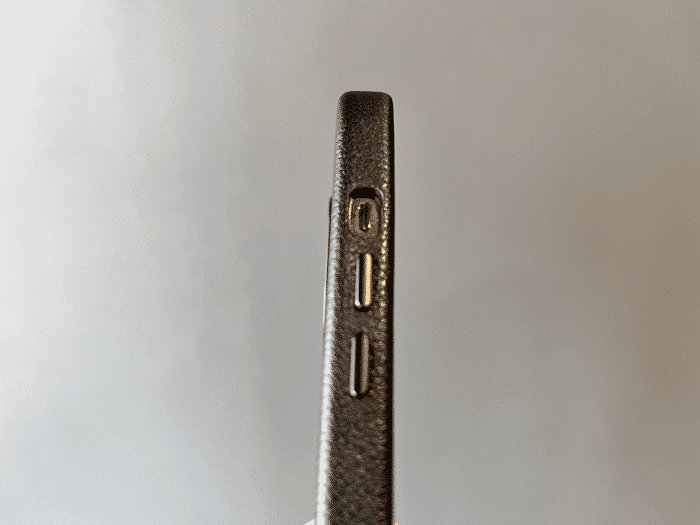 Protection
This case is more about the looks than drop-protection, but it is still enough to keep away everyday wear and tear. At the same time, the elevated screen edges and camera guard defend the most delicate parts of your device.
Pros
Genuine leather
Supports MagSafe charging and accessories
Slim, sleek, and beautiful
Raised edges for screen and camera protection
Price: $38.99
Buy now: iPhone 13 Pro Max
Verdict: ESR cases offer excellent value for money
iGeekoMeter
Design
Drop protection
User-friendliness
Value for money
On the whole, each ESR case holds its advantages. I loved the thoughtful design of each one and would highly recommend them to anyone looking for affordable yet reliable protection for their iPhone. They offer great quality at a reasonable price point.
The soft silicone case is the overall winner for me, but your choice should depend on your specific preferences. Let me know in the comments below if you need any more help picking the right one for your device.
Read more:
Readers like you help support iGeeksBlog. When you make a purchase using links on our site, we may earn an affiliate commission. Read Disclaimer.