If you're a fan of the Cyberpunk universe, then you're in for a treat. Our in-house designers, inspired by the internet, have come up with pixels so electrifying that they tell a tale of augmented reality and futuristic aesthetics. There's not much to say; let's get this journey started with the exclusive collection of Cyberpunk wallpapers for iPhone!
Note: Tap the download button to save these eye-catching designs on your iPhone.
1. Aesthetic Cyberpunk iPhone HD wallpaper
Blend futuristic aesthetics with urban grit. Unleash the future on your iPhone screen where neon lights dance against a cityscape backdrop, creating a visual symphony of colors.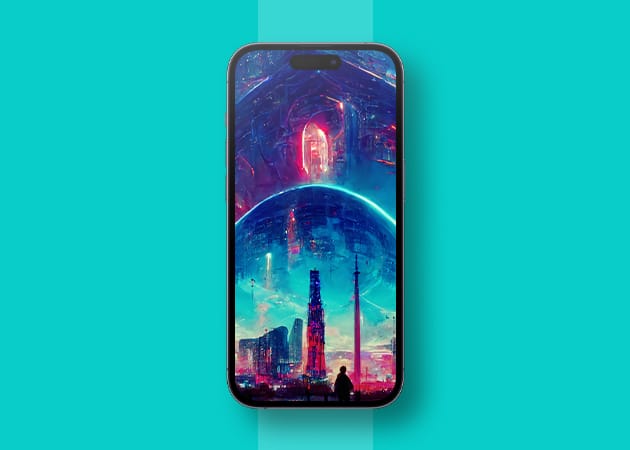 2. Cyberpunk Synthwave Art wallpaper for iPhone
Experience a visual escapade that's as bold and dynamic as your digital persona. Tap the download button to infuse cyberpunk vibes with the pulsating beat of the synth-wave beauty.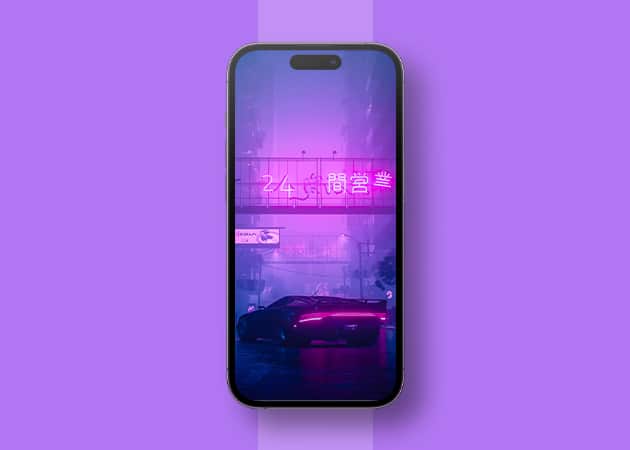 3. Tokyo Street Cyberpunk 4K wallpaper
Capture the essence of a cyberpunk metropolis in stunning 4K resolution as the neon signs reflect off rain-slicked pavements. Take a stroll through the bustling streets of Tokyo with this masterpiece.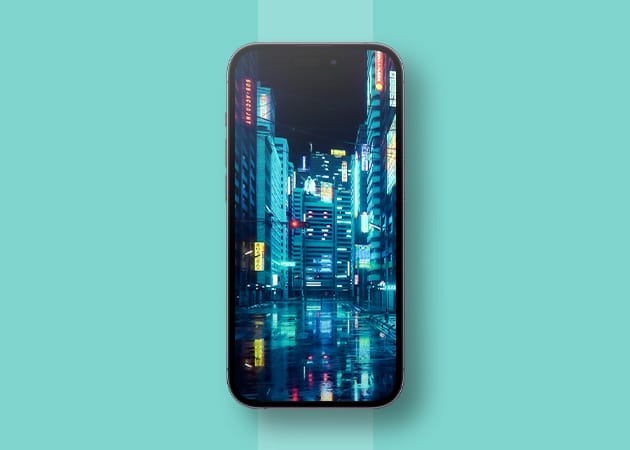 4. Cyberpunk Samurai neon-lit wallpaper
Experience the world of the cybernetic warrior on your iPhone by creating a captivating proximity effect. Witness the fusion of tradition and technology as samurai blades meet the glow of neon lights.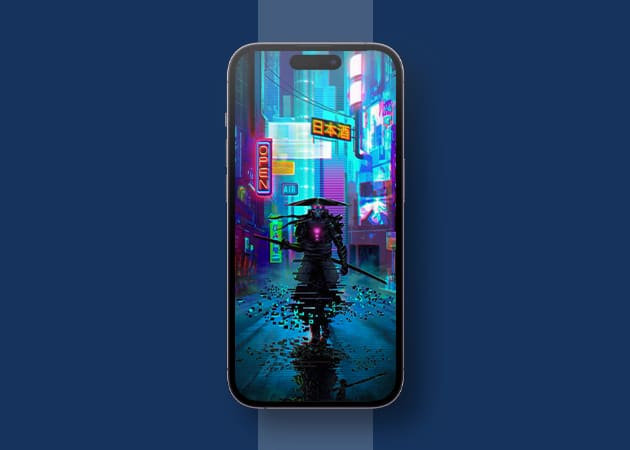 5. Night City HD Cyberpunk wallpaper for iPhone
Enjoy the aura of this cinematic piece every time you unlock your iPhone. Watch as skyscrapers fill the night sky with a montage of lights when you tap the download button.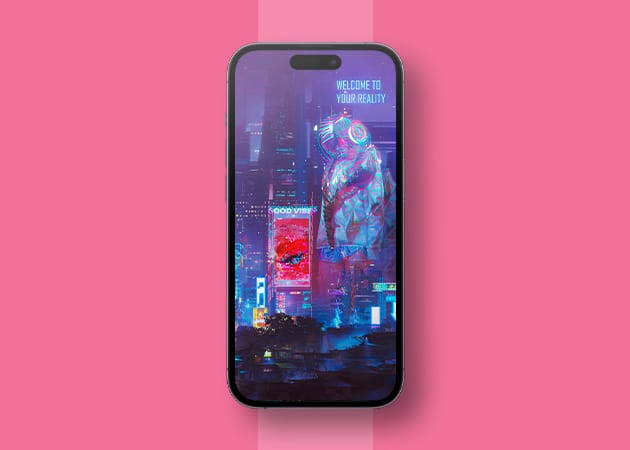 6. Cyberpunk cityscape iPhone wallpaper free download
Experience the high-definition glory of a cyberpunk metropolis, complete with towering skyscrapers and neon-lit alleyways. This glimpse into the future is just one tap away.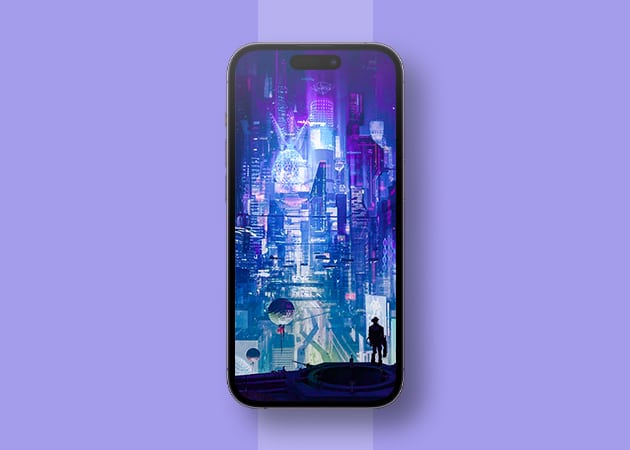 7. Abstract Cyberpunk iPhone HD wallpaper
This unique wallpaper combines abstract art with cyberpunk elements that will undoubtedly lift up your mood as you unlock your iPhone. Tap the download button to own this visual backdrop.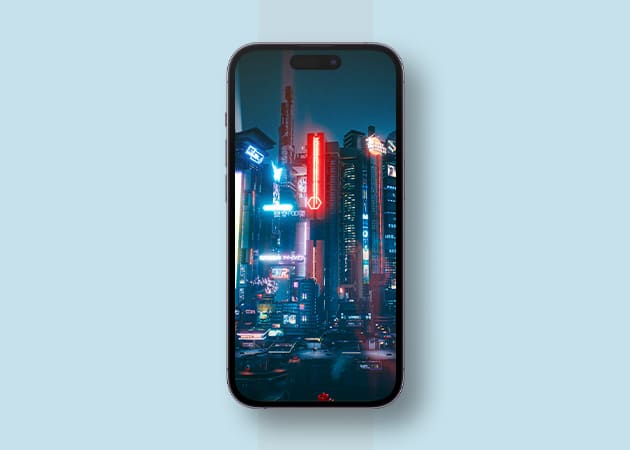 8. Vincent Cyberpunk 2077 wallpaper
Get a taste of Cyberpunk 2077 with this captivating wallpaper featuring Vincent, the symbol of rebellious cool. Pay homage to the iconic character in your style.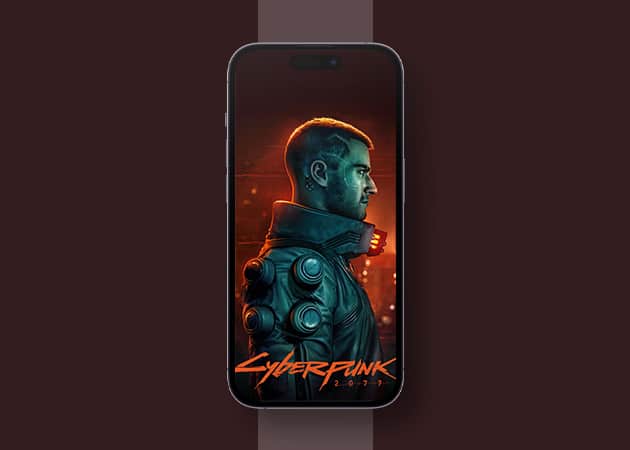 9. Cyberpunk EDGERUNNERS 4K iPhone wallpaper
Capture the intensity and energy of the EDGERUNNERS universe with this high-resolution wallpaper. Gear up for action and step your way into the world of cyber-enhanced mercenaries.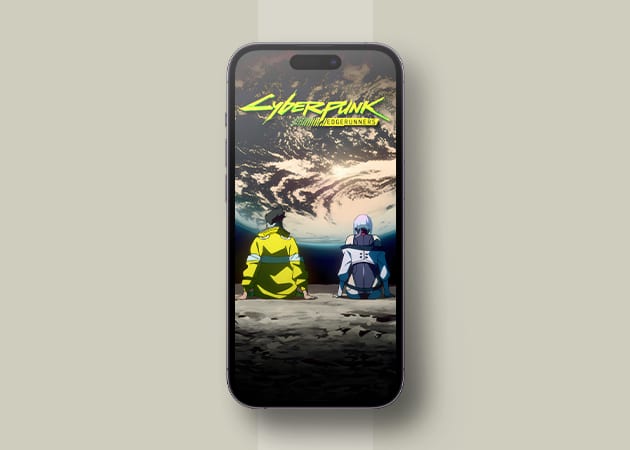 10. Cool Cyberpunk Moodboard wallpaper for iPhone
Experience a Cyberpunk-inspired Moodboard that inspires you every time you unlock your device. This visual treat is all yours to enjoy with one simple tap on the download button.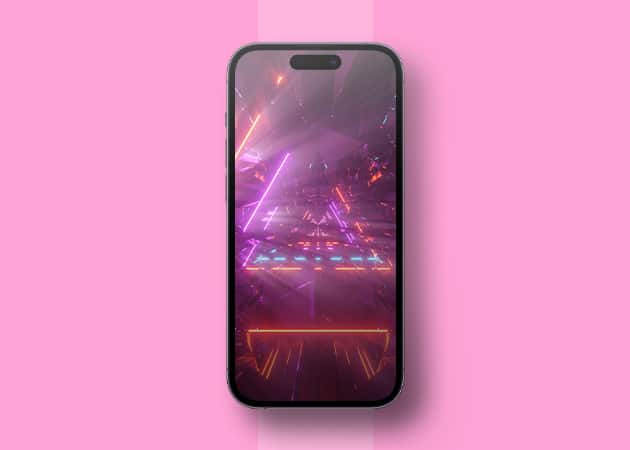 Let the cybernetic echoes linger!
Your iPhone is now a portal to a cyberpunk realm, where the lines between man and machine blur into a breathtaking symphony of light and shadow. Keep the cyberpunk flame alive, and may your digital adventures be as electrifying as the neon glow of the city streets.
Thank you for reading. Do let us know in the comment section which of these creations you find amazing.
Read more:
Readers like you help support iGeeksBlog. When you make a purchase using links on our site, we may earn an affiliate commission. Read Disclaimer.