In this article, I will take you through a beautifully crafted realm of technology and aesthetics. Inspired by various images on the internet, our in-house designers have created exquisite iPhone wallpapers to celebrate the architectural genius of Apple Park.
So, what are you waiting for? From the sleek lines of its buildings to the lush landscapes that cradle them, we encourage you to carry a piece of Apple Park on your iPhone!
Note: Tap the download button below it to own these creative and dynamic wallpapers for your iPhone.
1. Rainbow stage Apple Park HD wallpaper
Capture the harmonious blend of nature and technology with this futuristic display of an arching rainbow. If you remember, the WWDC 23 event invite was inspired by this iconic structure in Apple Park, and we created a bunch of wallpapers to join the excitement!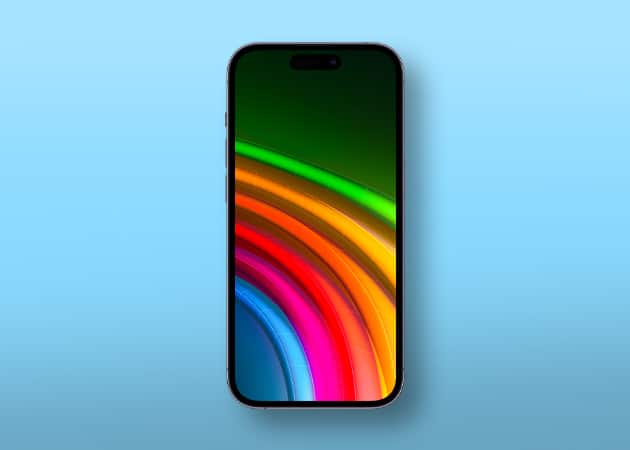 2. Apple Park drone view iPhone wallpaper free download
Tap the download button to sport this breathtaking drone view of Apple Park on your iPhone. A perfect harmony between cutting-edge buildings and lush greenery.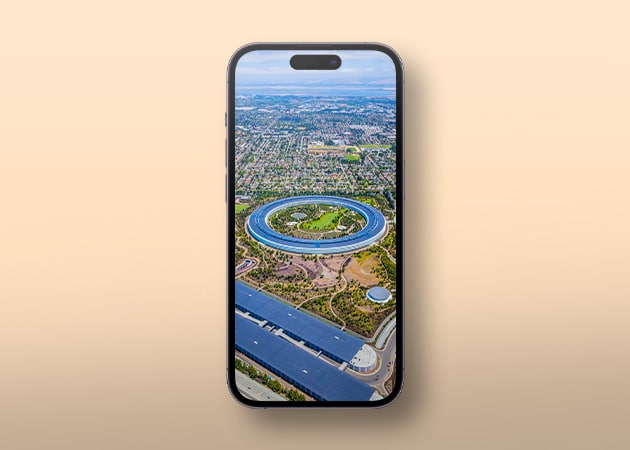 3. Golden vision Apple Park scenic wallpaper
Bathed in warm golden hour hues, Apple Park's architecture shines, blending technology and the ambiance of nature. Tap the download button to enjoy this eye-pleasing masterpiece.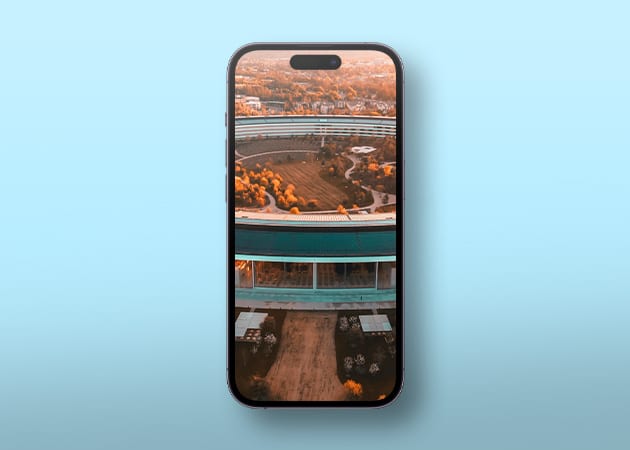 4. Apple Park visitor center iPhone HD wallpaper
Embark on a visual journey that mirrors the excitement of your real-life visit to Apple Centre with this mesmerizing wallpaper. Carry the essence of exploration by tapping the download button.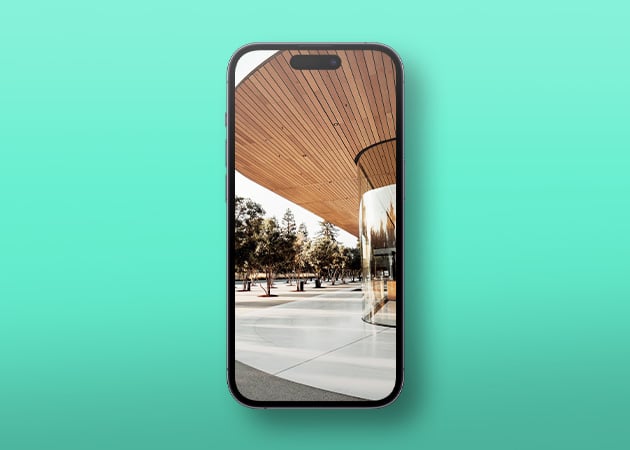 5. Steve Jobs Theater 4K wallpaper
Don't miss this rare opportunity to honor the circular structure of Steve Jobs Theater in Apple Park. It is undoubtedly a fitting tribute to the pioneering spirit.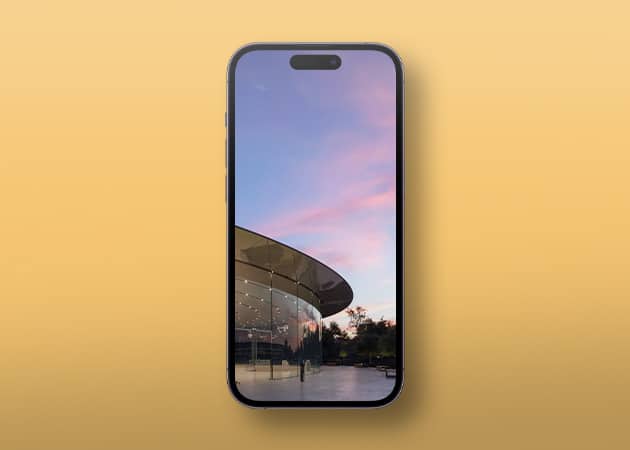 6. Stylish logo Apple Park HD wallpaper
Tap the download button to showcase your affinity for the essence and elevation of Apple Park wallpaper for iPhone. Encapsulate this meticulously designed architecture.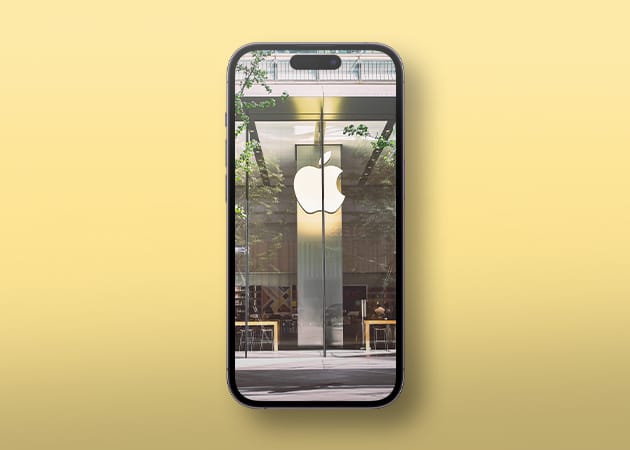 7. Apple Park curvy design wallpaper for iPhone
Adorn your iPhone screen with the acute curves and fluid lines representing the modern aesthetics of Apple Park. This seamless fusion of artistry and technology is sure to make your day.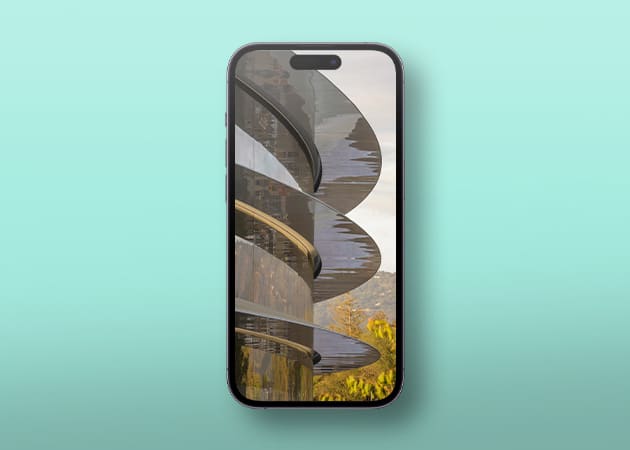 8. Apple Park wallpaper for iPhone
Immerse your iPhone screen in the iconic elegance of Apple Park, featuring the brilliant design of an architectural marvel. Present a heartful thanks to @BasicAppleGuy for this innovation and modernity.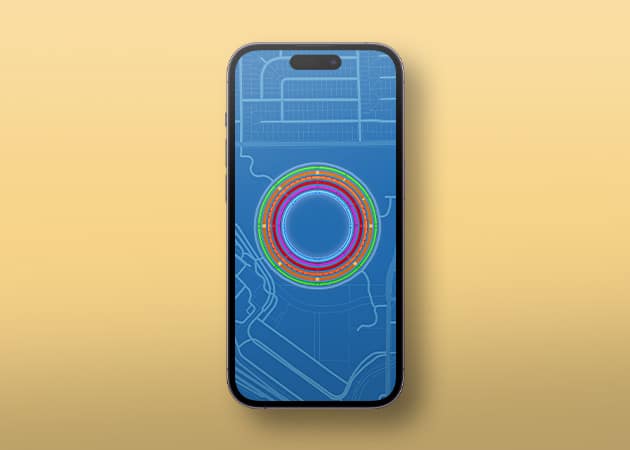 Welcome home!
Elevate your iPhone experience with the essence of Apple Park, a fusion of design, nature, and human creativity. Each wallpaper tells a story, inviting you to join a journey celebrating innovation, beauty, and the pursuit of excellence, whether you choose the panoramic drone views, the vibrant rainbow stages, or the golden-hued visions.
Thank you for reading. And before we bid farewell, I'd love to know what wallpaper you liked most from today's presentation.
Read more:
Yash is a driven individual with a passion for technology and its impact on our world. His aim is to educate and inform others about the newest advancements in technology and how they can benefit society. In consonance, he is deeply indulged in anime and Marvel Cinematic Universe, if not writing.