Learning to play an instrument or sing can be one of the most challenging yet rewarding experiences. And there are several iOS apps to learn music that can help you along the way. They make it possible to learn music on your own through self-paced video lessons, fun games, and more. Moreover, they can be much more affordable than a private tutor. So, whether you want to try your hand at the guitar, piano, drums, violin, or train your voice to sing, check out some of these best iPhone and iPad apps to learn music.
1. Yousician – Best app to learn multiple instruments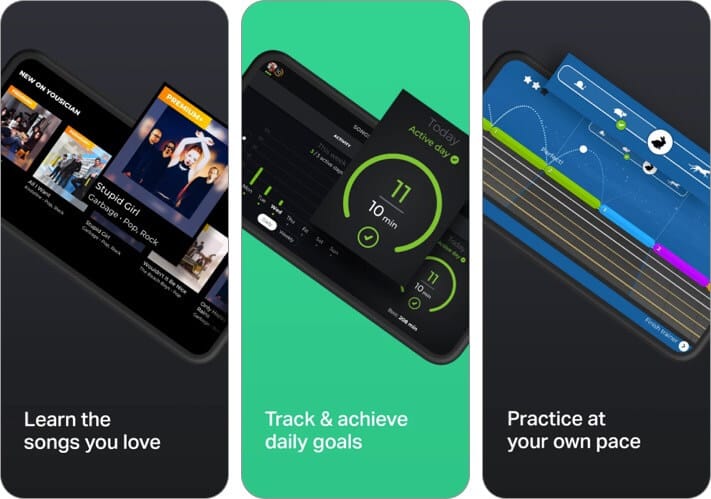 Say hello to your personal digital music tutor to learn to play the guitar, ukulele, and bass. It's got thousands of songs that you can learn how to play while the app listens to give you instant feedback. You can also practice your singing.
I especially like how it offers excellent insights while still letting you learn at your own pace. It will help you improve your timing and accuracy to hit all the right notes and upgrade your musical abilities. Moreover, it's suitable for musicians of all levels, right from complete beginners to pros.
This app is great for staying motivated to learn every day with stepwise video tutorials, a gameplay-type interface, and concise feedback. Try it for yourself, and you'll want to go for the membership to truly take your music learning journey seriously.
Price: Free to try ($19.99 per month to learn one instrument)
2. Simply Piano – Best app to learn piano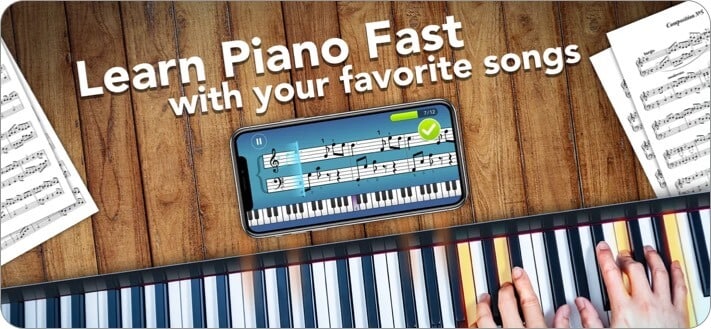 Here is a fun and quick way to pick up the piano or keyboard. Whether you're a novice or experienced, this piano app can be a convenient way to learn and practice all your favorite songs. It includes courses for different musical levels and preferences.
You can set your own pace of learning and slow down songs to get them right. Learn to read sheet music and gradually advance to playing with both hands. There are also personalized 5-minute workouts designed to keep you practicing and advancing consistently.
Price: $119.99 per year
3. Justin Guitar Power Lessons – Best app to learn guitar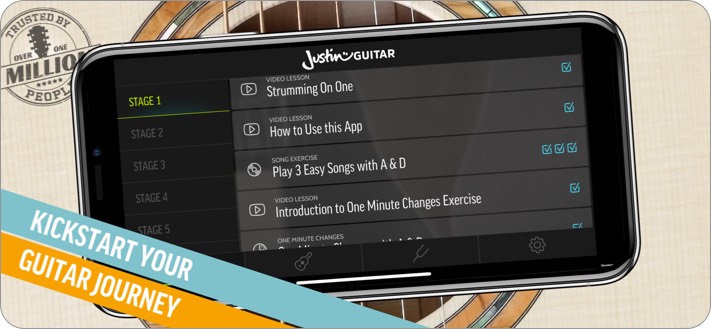 Here's an app for learning the guitar with one of the best teachers in the world – Justin will guide you with instructional videos, innovative exercises, and a collection of play-along-style songs that you will be able to play in no time.
Learn everything from your first chords to your favorite songs from a library of over a thousand popular tunes. There's also a self-assessment system to track your progress. The app has helped over a million people learn to play guitar, proving the efficacy of the methods used.
Price: Free ($8.99 for one month of full access)
4. Flowkey – Best for beginner pianists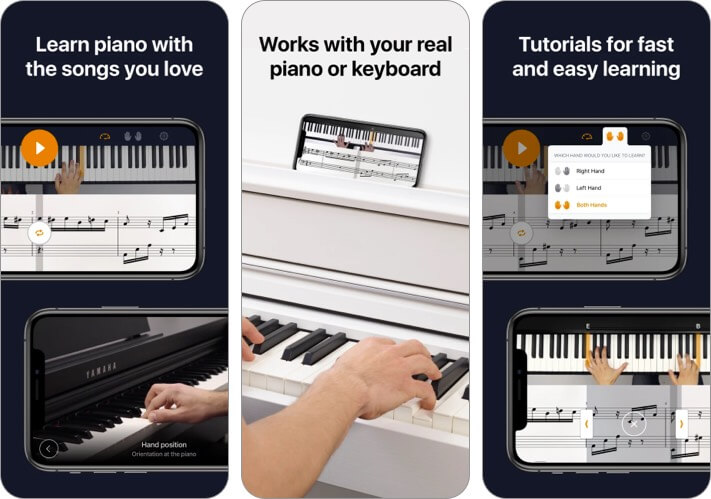 When you first open this piano-learning app, it asks you a few questions to gauge your ability. It then suggests the specific learning courses that are most beneficial for you. Since I am a complete beginner, I appreciated the base-level knowledge it provides through instructional videos. You can also search among thousands of songs and learn to play them step by step.
However, if you are already an advanced piano player, this is probably not the app for you because the lessons are quite fundamental and better suited for those still early in their learning journey.
Price: Free ($19.99 for Premium)
5. Tunable – Best app for music practice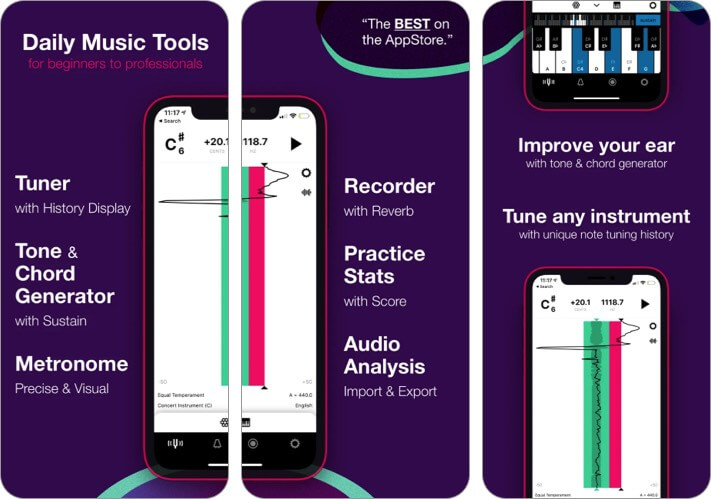 Here's an app to learn music that's similar to having an instructor in your pocket. You can record a practice session and get a scorecard for some insights into how you did. It lets you visualize how steadily you play or sing—a consistent pitch results in a straighter white line.
Then, there's a tone and chord generator to play and sustain chords with various tone options. You can also record practices and performances and add reverb for a professional touch. The app also makes it easy to share recordings with others.
Price: $8.99
6. Tempo – Best Metronome app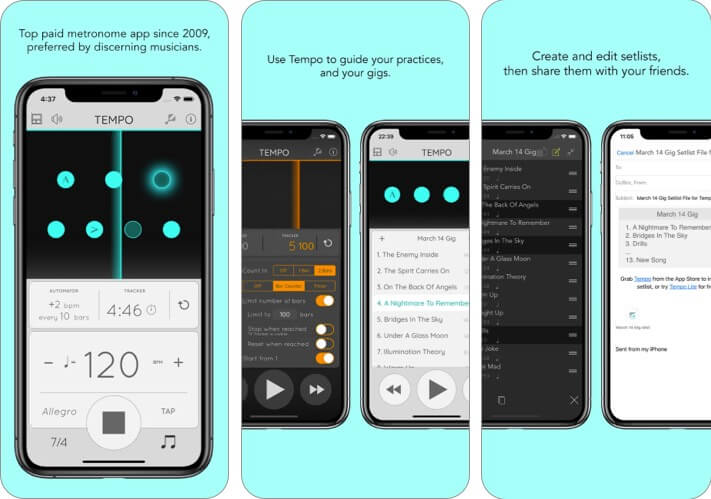 This is one of the best apps for musicians that works accurately and helps you practice with ease. It features an innovative interface that offers five metronome modes on your iPhone. These include Basic, Preset, Setlist, Practice, and Gig. Try them all to explore different combinations of functionalities optimized for the task at hand.
You can get visual feedback in the form of pulsating LEDs. There are 35 different time signatures, including compound and complex meters. Further, you can make the most of a range of features, including advanced setlist management, including search, overwriting, copying between setlists, and multi-deletion.
Price: $2.99
7. Go Drums – Best app to learn the drums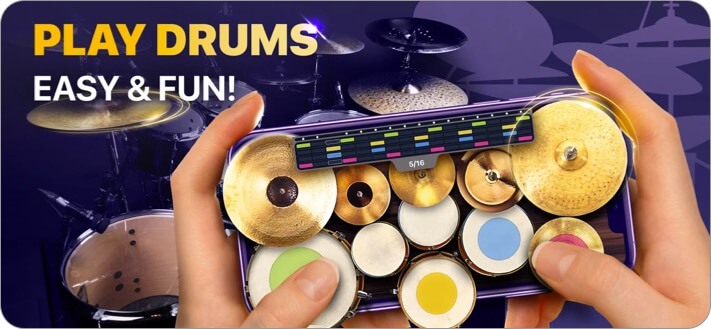 Check out this drumming app that gives you authentic drum lessons to go from beginner to pro. Learn to play through a game format and pick up all the essential knowledge and skills to improve your sense of rhythm and timing.
You can learn to drum in various styles from reggae to hip-hop, pop, rock, and more. There are detailed lesson plans designed for every level, and you can even practice using the free play mode. It has a comprehensive set of features for all your drumming needs.
Price: Free ($9.99 for Monthly Premium)
8. Notes: Sight Reading Trainer – Learn to read music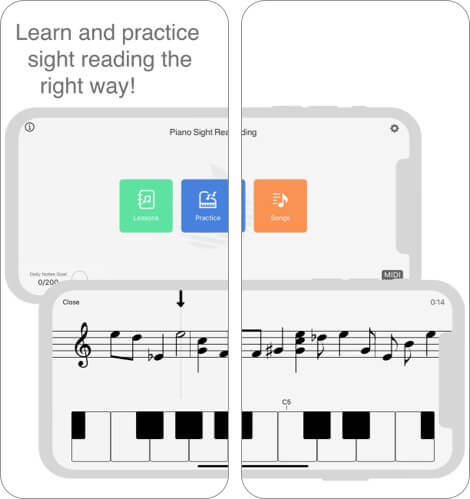 Reading sheet music can be challenging, but it's essential to pick up on the musical journey. This app can help because it's designed to mimic the look and style of real sheet music. So you can easily transition from using the app to reading music.
The simple user interface allows you to transition from the app to sheet music naturally. There are many customizable practice options and progressive lessons for treble, bass, and the grand staff. You can even make use of the optional visual aids with hints when you get stuck.
Price: Free ($2.99 for Premium)
9. Trala – Best app to learn violin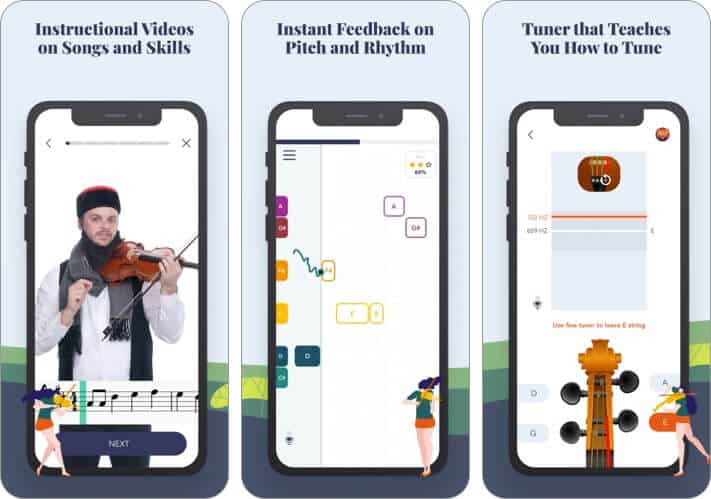 Violin is one of the hardest instruments to learn, but this app can help. It's perfect for advancing your violin skills from the beginner level to advanced through video lessons from renowned violinists. You get instant pitch and rhythm feedback and can practice anytime, anywhere.
Along with each lesson, you get insights into the song's history, the different techniques needed to play; There are also daily exercises to practice skills such as string crossings and intonation. Further, it includes a "playboard"- a video-game version of sheet music in which you can score points by hitting notes as they appear across the screen.
Price: Free ($19.99 for Premium)
10. Learn to sing – Best app to train your voice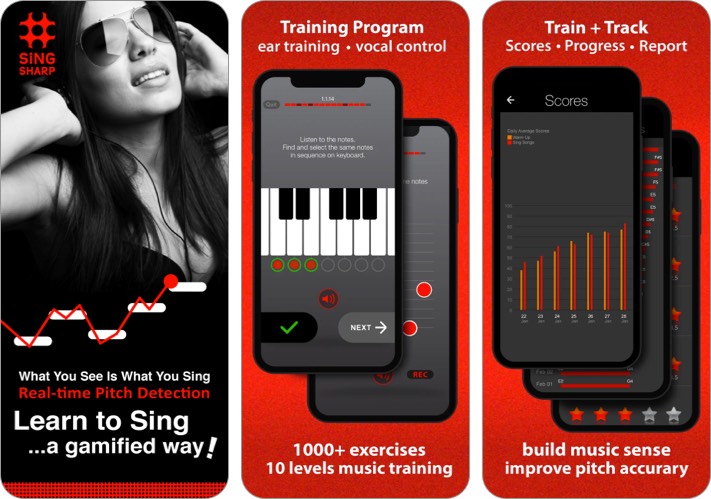 There's something so soulful and satisfying about singing your favorite tunes. Expressing yourself musically is a great way to channel your creative energy, and this app can help you train your voice to sing better.
It boasts a What You See Is What You Sing technology that detects and displays your singing pitch accuracy in real-time. This can help you tune your voice to improve your singing ability. You can sing to any song from your music library, add studio effects, and share your recordings with others. All in all, it's a must-have app for every songbird out there!
Price: Free ($29.99 for annual membership)
I think that although apps cannot fully replace lessons with a tutor, they are an incredibly convenient way to practice and learn on your own. So, have you tried any of these apps to pick up or practice your musical skills yet? Share your experience with me in the comments below. You might also like to check out the best karaoke apps to belt out your favorite tunes.
You would like to read these posts as well:
Readers like you help support iGeeksBlog. When you make a purchase using links on our site, we may earn an affiliate commission. Read Disclaimer.