It's essential to carry proof of COVID vaccination when traveling or to go to public places like gyms or events. This is conventionally in the form of the vaccination card you get after taking your shots. But what if you lose the physical copy?
It's a good idea to carry a digital copy of your vaccination card on your phone. It is easier and more convenient. Besides, iPhone users can add their immunization records to the Apple Health and Wallet apps, but there are great third-party solutions as well.
Let's check out all the options in this list of the best iPhone apps to add your COVID vaccination card.
1. Apple Wallet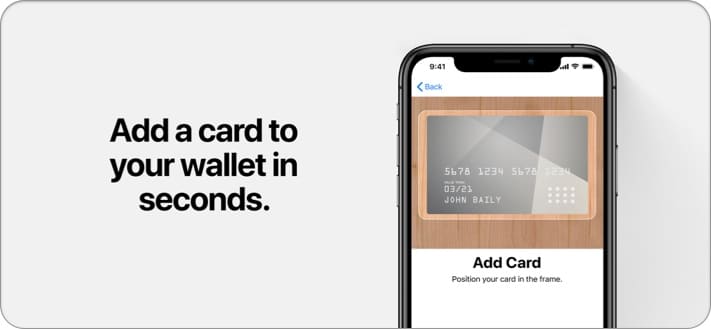 If you're using an iPhone, it's a breeze to store your proof of vaccination directly in Apple's Wallet app on iOS 15. 1 and later.
As long as your state health agency uses the SMART Health Card standard, you can scan the QR code and tap the link to import your vaccination card directly into your iPhone's Health app.
It gets stored under immunizations in the Health Records section of the app and is automatically added to your Wallet app. Then, you can quickly access it whenever you need to show it. Further, you can also add family members' vaccination records to make everything available in one place.
2. CLEAR: To travel within the US
This must-have travel app will securely store all your health records and make it easier to get through airports, stadiums, offices, etc. It's super easy to set up and use, adding convenience to your life.
It works at 38 airports across the United States and has nifty bonus features. For instance, it helps you estimate when to leave for the airport and speed up your way through airport security.
CLEAR has also partnered with Walmart. So, if you got vaccinated at any Walmart location nationwide, you can easily create a digital vaccine card in this app.
3. VeriFLY: For international travel
International travelers will be happy to know that American Airlines, British Airways, and several other major airlines have partnered with VeriFly to accept digital proof of vaccination. Moreover, it makes travel easier by ensuring you meet the vaccination requirements of your destination.
You should keep in mind that you must begin the actual process of getting your vaccination verified a few days before your travel dates.
Once the record is approved, you'll see a green checkmark in the app, which you can then show to airline officials. This makes it faster to get through airports in the US and several other countries.
4. myColorado: For Colorado residents
This one is especially for Colorado residents. You can create an account with your driver's license and store digital copies of several documents, including your vaccination card.
It serves as a single hub for quick access to your documents and other facilities like official government resources with the State Services search function.
Further, you can also link to state agency services, such as myDMV and COVID-19 resources, search for jobs in Colorado, and more. It's super easy to use and has a helpful support team if you run into issues.
There are a few other apps to prove your COVID vaccination, but I didn't find them as effective as those listed above. I hope these help make it easier to get out and about. Let me know in the comments below if you have any questions.
You may also enjoy reading:
Readers like you help support iGeeksBlog. When you make a purchase using links on our site, we may earn an affiliate commission. Read Disclaimer.