With the launch of the Apple TV+ in 2019, Apple had quite a task in its hands. It was remarkably easy to access for owners of Apple devices but lacked the same library depth as its OTT contenders. Fast forward to 2022 and later, and Apple TV+ shows and movies are all the rage!
With some excellent actors being roped into the OTT platform, intriguing storylines, and excellent writing, Apple TV Plus is now one of the top streaming platforms. Since there are plenty of options, it can be slightly tricky to decide on the best Apple TV+ shows or movies to watch in 2023.
Nonetheless, despite its subjective premise, I've chosen a few of my personal favorites that I believe everyone should give a try. Let's check out some of the must-watch Apple TV+ shows and movies without any further ado.
Top 15 Popular Apple TV Plus shows
1. Ted Lasso
Genre: Comedy Drama
Cast: Jason Sudeikis, Hannah Waddingham, Sarah Niles, Brett Goldstein
Number of seasons: 2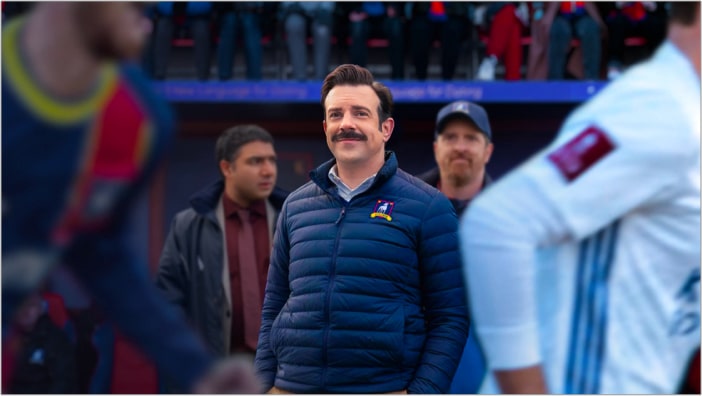 Ted Lasso, undoubtedly, has to be the show that put Apple TV and Apple TV+ in the spotlight. It was nominated for 20 Emmy Awards and won quite a few for a good reason. The show's premise is highly interesting, intermingling the cultural clash of American soccer and English football.
Ted, played by Jason Sudeikis, is hired as the head coach of AFC Richmond, a club in the English Premier League. The Premier League is the toughest football league in the world, showcasing the mammoth burden that Ted has to bear. To make things worse, Ted has little to no idea about European and English football culture or tactics.
Additionally, Ted was hired by Rebecca, the club's owner, as an act of revenge on her ex-husband. Despite the monumental task ahead of him, Ted's journey of winning over Rebecca and the AFC Richmond fans is breathtaking.
His lack of tactical nous overshadows his optimism, grit, and determination. While this might seem a bit of a simplification, there's much more to the show that meets the eye.
2. Black Bird
Genre: Crime Drama
Cast: Taron Egerton, Paul Walter Hauser, Sepideh Moafi, Ray Liotta
Number of seasons: 1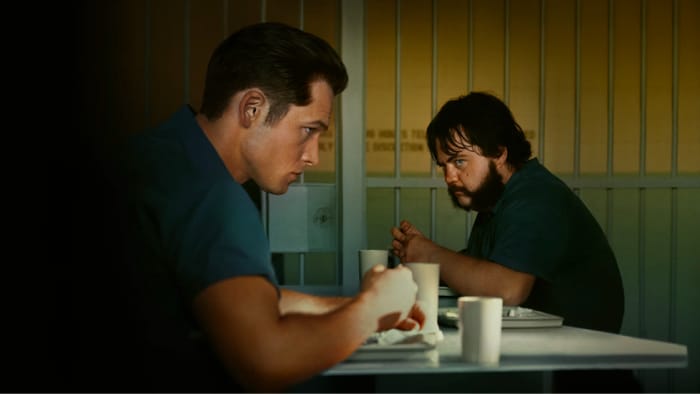 In terms of limited series and new Apple TV+ shows, Black Bird has cemented its place at the top. Based on a true story about a convict and his dynamic with a serial killer, Black Bird consistently manages to achieve something that true crime shows struggle with: pacing.
The miniseries packs six hours of nail-biting tension into a drama that will keep you at the edge of your seat. With Targon Egerton exhibiting his excellent acting chops and Dennis Lehane proving once again why he's one of the best writers in cinema, Black Bird is a show you don't want to miss.
To add the cherry on the icing, Ray Liotta makes an appearance and provides one of his best performances, making the show a worthy swansong of a stellar career. Moreover, the show garners further interest through its premise.
James Keene (played by Egerton) must collaborate with investigators and befriend the personalization of pure evil to ensure that he gets out of jail while keeping a serial killer behind bars through confessions and convictions.
3. Severance
Genre: Sci-fi Thriller
Cast: Adam Scott, Britt Lower, Patricia Arquette, John Turturro
Number of seasons: 1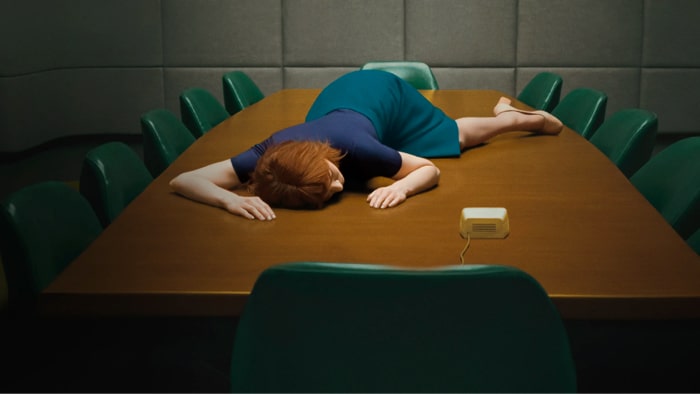 What happens when you cross a sci-fi thriller into the mundane? You get the brilliance of Severance. Adam Scott plays Mark, an employee of Lumon Industries. At first, everything seems normal, with the employees trying their best to maintain a work-life balance and frequently failing spectacularly.
However, things turn when Lumon Industries mandates a procedure that will implant a chip into its employees' brains. These chips are designed to separate work life from the personal, leading employees to a double life. None of the employees can understand their personal lives or their colleagues.
This rift in personalities causes the chip to malfunction, instigating the employees to investigate further. As they stumble upon clues and attempt to piece together the bigger picture, their personal and work lives merge, blurring the lines between reality and fiction.
In other words, imagine combining The Truman Show and a twisted version of The Office, and you're left with Severance!
4. The Morning Show
Genre: Drama
Cast: Jennifer Anniston, Reese Witherspoon, Billy Crudup, Steve Carell
Number of seasons: 2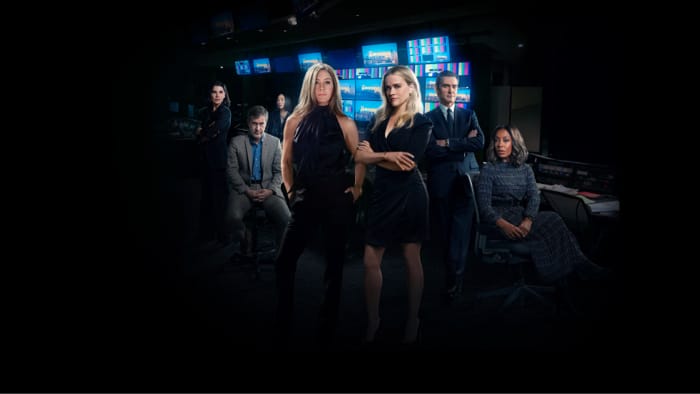 Apple's intent on the launch of Apple TV+ was clear when it released The Morning Show. With such a star-studded cast, such as Jennifer Aniston and Reese Witherspoon, you couldn't go wrong, could you? Unfortunately for Apple, The Morning Show didn't garner the praise that Apple was expecting; at first.
The show's first few episodes received mixed reviews, often stating that most of the stellar cast was underutilized. However, as the season progressed, The Morning Show became one of the network's most popular shows.
With Aniston and Witherspoon's characters fighting over ratings as the best anchor in their show, the series takes some interesting twists and turns, which were unexpected, at the very least.
Furthermore, the show highlights some important points about sexual abuse in the workplace, with Steve Carell's character being fired for sexual abuse allegations. This leaves the spot for the top anchor on the show wide open, and the two female leads will stop at nothing to become the best in their business.
5. The Essex Serpent
Genre: Historical Drama
Cast: Claire Danes, Tom Hiddleston, Hayley Squires, Frank Dillane
Number of seasons: 1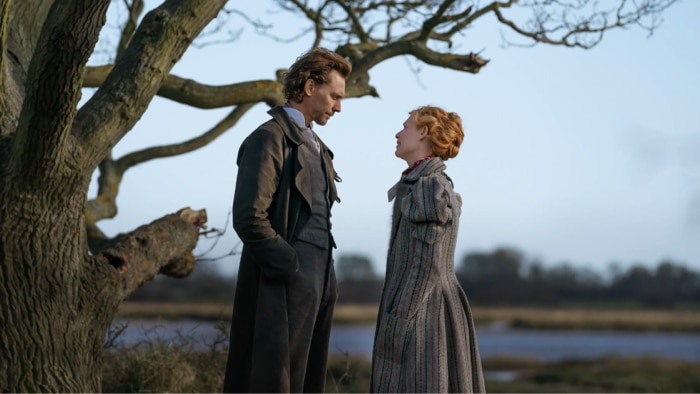 Claire Danes and Tom Hiddleston in a period drama? Sign us up! The Essex Serpent brings together excellent period piece commentary with a murky mystery that will keep you on your toes. As Cora Seaborne (played by Danes) attempts to pursue her interests after the death of her husband, her adventures and investigations lead her to Essex.
The townsfolk of Essex are being terrorized by the local legends of a serpent abducting people. Seaborne has none of it, with her scientific mind trying to rationalize the approach in a town that survives on superstitions. Her troubles are doubled when the vicar (played by Hiddleston), her only acquaintance in the town, doesn't seem to be interested in helping her.
You might find the first season rather slow in terms of pacing. However, the writing and plot are strong, and the episodes dictate worldbuilding that will likely pick up pace in the second season. This is a must-watch for fans of mythological creates and picturesque English countryside!
6. Foundation
Genre: Sci-fi Drama
Cast: Lou Llobell, Jared Harris, Lee Pace, Leah Harvey
Number of seasons: 1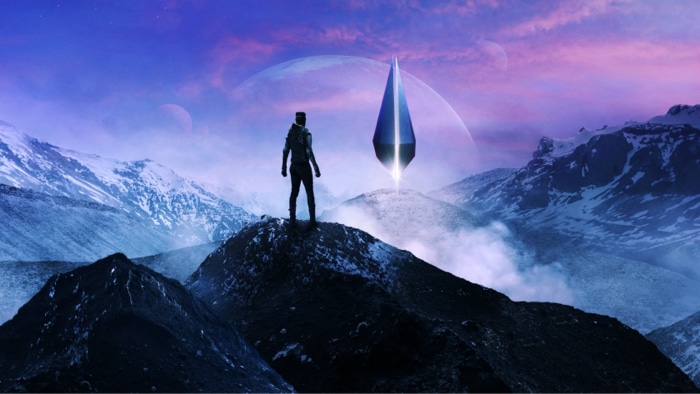 Hard sci-fi premises can be difficult to crack, especially when translating them directly into the TV. However, based on Isaac Asimov's novels of the same name, Foundation seems to have found the right formula. David S. Goyer and Josh Friedman have a gold mine on their hands, ensuring they get the most out of such beautiful material.
Foundation follows the exploits and descent of an empire ruling in the distant future. All seems well, with the heads of the empire spoiling themselves with riches and power. However, things take a turn for the worse when a mathematician creates a mathematical model that predicts the empire's downfall.
With the death of the empire, mankind is sure to head into darker times. Foundation's premise is intriguing, and the work done by the creative team to bring a future world into life is praiseworthy. Although its sci-fi elements can be quite difficult to grasp, if you're a fan of the genre, you must try this show.
7. Mythic Quest
Genre: Comedy
Cast: Danny Pudi, Rob McElhenney, Charlotte Nicdao, Ashly Burch
Number of seasons: 2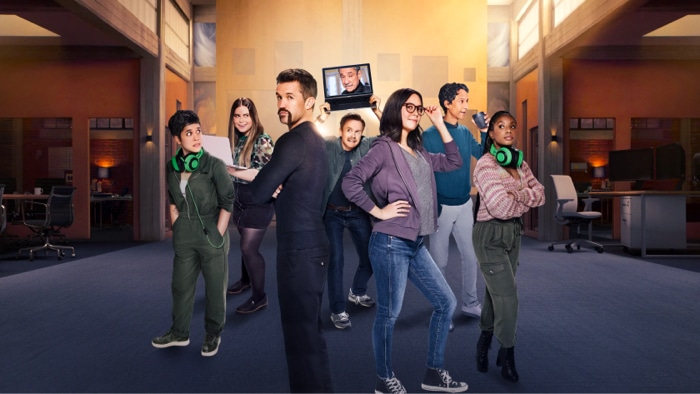 Out of all the shows coming to Apple TV Plus, Mythic Quest was one of my most anticipated TV shows. As an avid fan of video games, I've always been fascinated by the entire creation process. Although Mythic Quest doesn't exactly provide a realistic portrayal of video game developers, it does a fairly good job at the premise, with an excellent cast and some brilliant comedy.
The show follows Ian Grimm, the head of Mythic Quest, a famous MMORPG that's been fairly successful. The developers are now working harder than ever to release an expansion pack for the game. However, things can't go as planned, especially with a workplace comedy.
Mythic Quest provides brilliant Easter Eggs for all gamers, with pop culture and famous game references. Moreover, the question of creativity versus profits hangs over the heads of the Mythic Quest developers as they try to envision a game that isn't taken over by Grimm's egotistical ideas or corporate greed.
The show is a breath of fresh air regarding workplace comedies. After the success of The Office and Superstore, very few workplace comedies have had a similar impact on the genre. With Mythic Quest, you might just witness the resurgence of edgy workplace comedies.
8. For All Mankind
Genre: Sci-fi, Alternate History Drama
Cast: Joel Kinnaman, Casey Johnson, Sarah Jones, Shantel VanSanten
Number of seasons: 3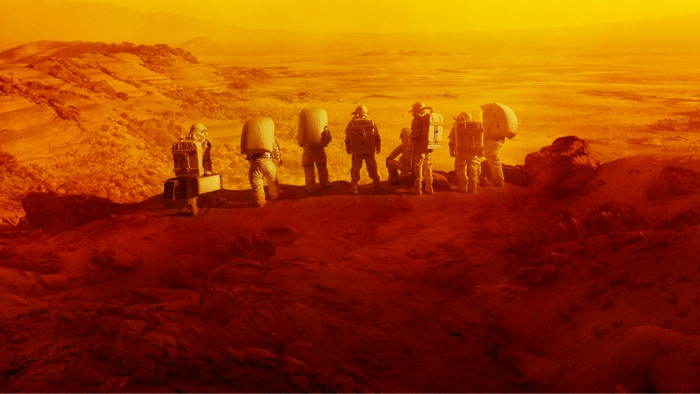 Do you like "What If?" scenarios? What about astronomy? If you've said to either of these questions, you must watch For All Mankind. In this series, our entire astronomical and world history has been turned upside down. The USA is no longer the pioneer of change for mankind and has been beaten by the Soviets.
The show starts off with the Soviets being the first to step foot on the Moon. With the USA being beaten to the race of power in the new world, the Soviets are the people the world looks toward for guidance. However, America isn't going down with a fight and decides to be the first country to establish a lunar base and step foot on Mars.
For All Mankind also features exceptional character development, with the entirety of the cast being written beautifully. None of the main cast members feel left out, and the plot structure tightens with nuclear war threatening to destroy the planet. As I stated earlier, this is a show that needs to be watched to be believed!
9. Shining Girls
Genre: Thriller
Cast: Elisabeth Moss, Wagner Moura, Jamie Bell, Amy Brenneman
Number of seasons: 1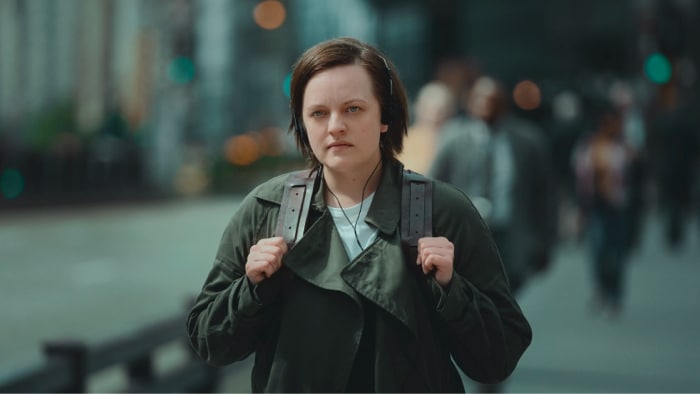 For fans of the early 1990s vibe and serial killer mysteries mixed with a dash of sci-fi, Shining Girls is where it's at. This is one of the best Apple TV+ shows in 2022 and will provide you with a mind-bending adventure that'll make you think after every episode.
The story follows Elisabeth Moss's character, who is a reporter in the Chicago Sun-Times. Reporting on a serial killer that's been terrorizing the city, Kirby is determined to find the killer's origins and put a stop to him. She's also personally invested in this case, as she was assaulted by the serial killer in a previous attempt.
As she continues chasing the killer, she finds herself trapped in alternate realities. Of course, Kirby can't make head or tail of the situation. Moreover, in every reality, her case and the killer remain the only common denominator. Can she catch the murderer before it's too late?
10. Dickinson
Genre: Comedy Drama
Cast: Hailee Steinfeld, Ella Hunt, Wiz Khalifa, Finn Jones
Number of seasons: 3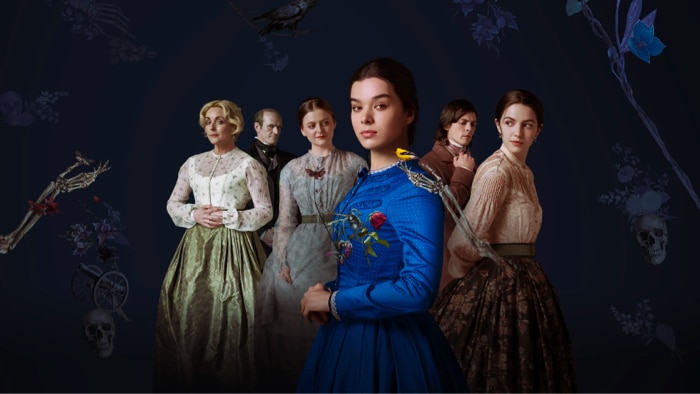 Emily Dickinson is one of the greatest American poets of all time. Her works on the themes of existentialism, suffering, and death were ahead of their time. With all the current appreciation of her works in today's context, looking at her younger years in a period drama piece isn't the worst idea.
Dickinson, Apple TV's foray into the life of one of America's great poets, works out perfectly. Although the Apple Originals' cast is stellar and the writing is definitely rather edgy, a couple of things work out well for the show.
Firstly, its surreal and often incoherent anachronisms are a breath of fresh air. Secondly, Death is an important character in Dickinson's poems. Who better to play Death than the rapper Wiz Khalifa? That's right!
The show is an ode to the difficulties faced by women for hundreds of years. Misogyny and patriarchy have tried to dampen their spirits and suppress their talents for ages. However, all these tropes are ingeniously subverted by this show. In other words, what are you waiting for? Watch Dickinson today!
Top 5 movies to watch on Apple TV+
11. Luck
Genre: Fantasy Comedy
Cast: Simon Pegg, Eva Noblezada, Jane Fonda, Lil Rel Howery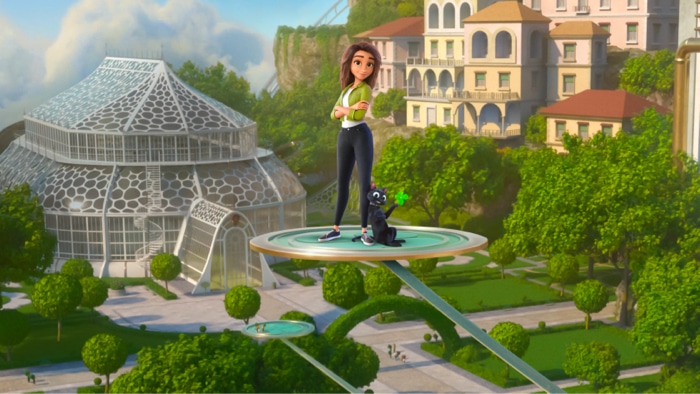 At some point in our lives, we've all felt that our luck isn't that great. Whether it's in professional or private spheres, luck marks itself as an important aspect of our lives. With Luck's Sam Greenfield, fortune isn't something she's known for most of her life.
Sam's luck hasn't been the best, to say the least. So, if you're the unluckiest person in the world, you'd jump at the chance to change your fortunes. This is the crux of Sam's story, as she tries to join hands with the magical creatures in a fantastical land to turn her luck around.
The film has received a healthy amount of promotion by Apple, with the company spearheading efforts to ensure that Luck, one of the newest Apple TV+ animated films, receives due credit. For the most part, Luck succeeds in its animation. It's a good, lighthearted watch if you want to spend some time with your kids.
12. Cha Cha Real Smooth
Genre: Comedy, Drama, Romance
Cast: Dakota Johnson, Cooper Raiff, Odeya Rush, Leslie Mann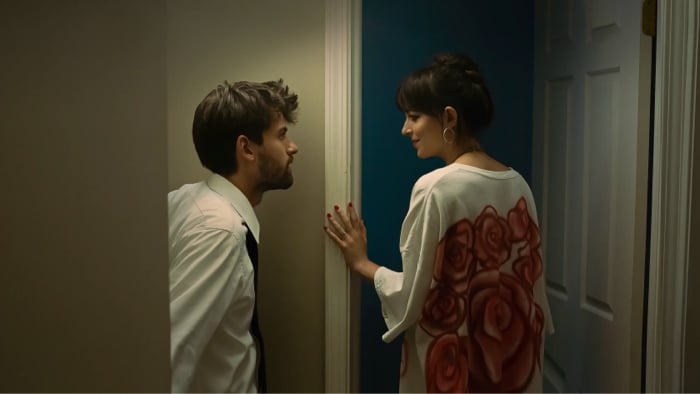 With Cha Cha Real Smooth, Cooper Raiff showcases his talents as the jack of all trades. Honoring the lead role, as well as the writing and direction, Raiff does a splendid job of bringing some life back into a relatively stagnant genre.
This indie darling movie stars Cooper as Andrew, a college graduate who's down on his luck regarding jobs. Finding nothing of note, he returns to his home in New Jersey, where he takes up the mantle of a bar mitzvah party host. His hosting brings him close to Domino, Lola's mother.
Lola's teenage antics are perfectly depicted through the sensitive lens of autism. On the other hand, Andrew and Domino's delicate relationship dynamics are beautifully portrayed. Without spoiling too much, this isn't your usual indie rom-com. In fact, if you're a fan of the genre, I'd recommend this movie as a must-watch!
13. The Velvet Underground
Genre: Documentary, Music
Cast: Lou Reed, Sterling Morrison, John Cale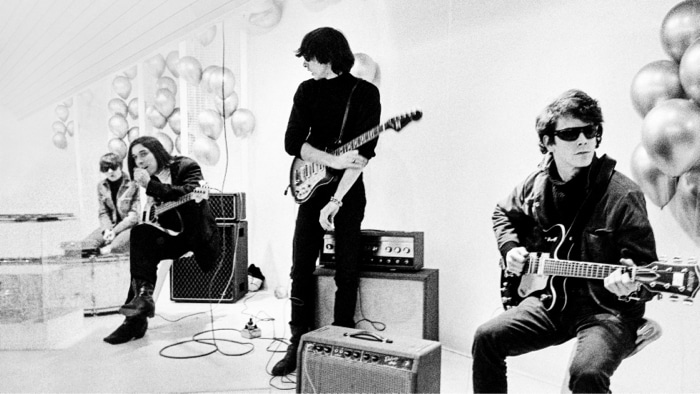 The Velvet Underground was formed in New York in 1964, with the true essence of the New York spirit. Charting the rise, trials, and tribulations of one of the biggest American rock bands of all time, Todd Haynes remarkably brings The Velvet Underground to life in this decade.
The band was known to diversify into different genres, always experimenting with their sound to find the right fit. This diversification resulted in The Velvet Underground changing the art scene worldwide, with influences still existing today.
Todd Haynes captures this level of innovation, culture shock, and the love for remembrance through Warhol films, live performances on tour, and more. Overall, if you're a fan of rock music or music, you should watch this documentary the first chance you get.
14. CODA
Genre: Drama, Music, Romance
Cast: Troy Kotsur, Emilia Jones, Marlee Matlin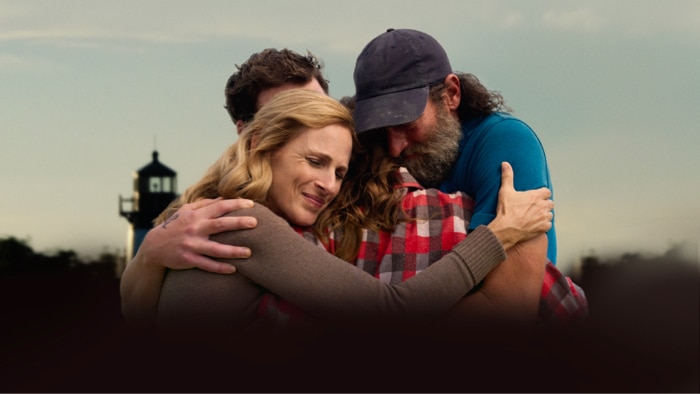 The 94th Academy Award ceremony saw CODA win three awards – Best Picture, Best Adapted Screenplay, and Best Supporting Actor. If nothing else, this opening statement should tell you all that you need to know about CODA. The film is an absolute masterpiece, in my humble opinion.
As a child of deaf adults, Ruby is the only member of her family who can hear. Her older brother and her parents have been devoid of hearing for the longest time. As Ruby tries to juggle her life in school with her responsibilities towards her family and their business, she finds herself at crossroads.
Ruby tries to break free from her image as an outcast with her newfound passion for singing. This seems rather simplified, but the delicate moments that make up the film's entirety provide beautiful, wholesome, and often hilarious moments that you'll remember long after you're done watching it.
15. The Tragedy of Macbeth
Genre: Historical Thriller
Cast: Denzel Washington, Bertie Carvel, Frances McDormand, Harry Melling, Corey Hawkins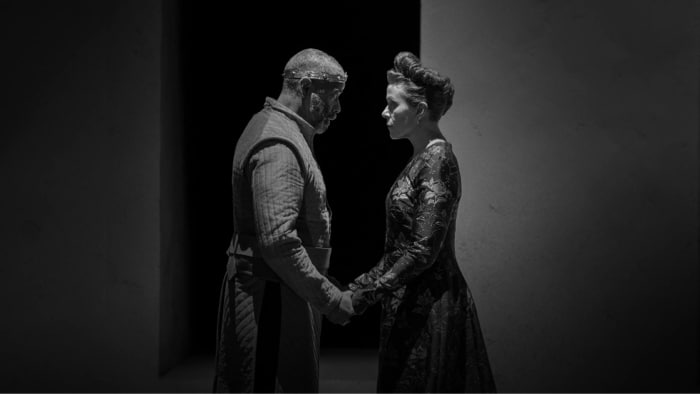 We've all read the story of Macbeth. The story of a Scottish lord, aided by his ambitious wife, who commits unspeakable crimes under the influence of three witches, meets his rightful end. The story is a classic, bringing supernatural and mysterious elements to a tale of ambition and power.
However, with such a star-studded cast and Joel Coen's writing, The Tragedy of Macbeth showcases how something this timeless can be remade to create something new and worthwhile. Denzel Washington and Frances McDormand perform their parts of Macbeth and Lady Macbeth to perfection, exhibiting pure ambition and a ruthless hunger to realize their goals.
If you're a fan of classic literature and liked the darker rendition of Macbeth starring Michael Fassbender and Marion Cotillard, you'll love Joel Coen's interpretation of Shakespeare's classic. As a literature post-grad, this movie was a treat to watch. Very few adaptations of Macbeth have been able to capture the sombre tone of the play, and this movie has done it splendidly!
Final remarks
So, what did you think of these options that I've listed as the best Apple TV+ shows and movies? Of course, since tastes are subjective, there's a good chance that I might have missed out on your favorite shows. Let me know in the comments which show or movie is your favorite and which ones should be included in this list!
Read more:
Anirban is a literature post-grad who delves in philosophy and postmodern novels when not writing on tech and gaming. His love for research is only trumped by his love for chai and heavy metal.