Although expensive, AirPods Max are definitely not invincible. For instance, the ear cushions are prone to wear, tear, dust, and more. But thankfully, you can switch these magnetic beauties easily. Besides, there are multiple AirPods Max ear cushion replacements available. Here, I have listed the best options. Read on!
Note: Except for the original AirPods Max ear cushions, all other options will affect the sound output to some level, mostly noise cancellation.
1. Apple AirPods Max ear cushions – Editor's choice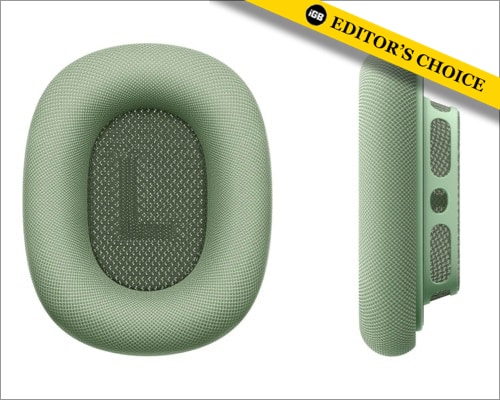 You can't compete with the original now, can you? Apple will always have a monopoly for certain accessories, and AirPods Max ear cushions are one of those. And though they are expensive than other alternatives on the list, they are the perfect match.
Everything from the color and comfort to noise cancellation is on point. Moreover, as Apple advertised, you can choose a different color to mix and match things.
Pro
Apple original
Perfect color and noise cancellation
2. Link Dream replacement ear cushion – Minimum loss of sound quality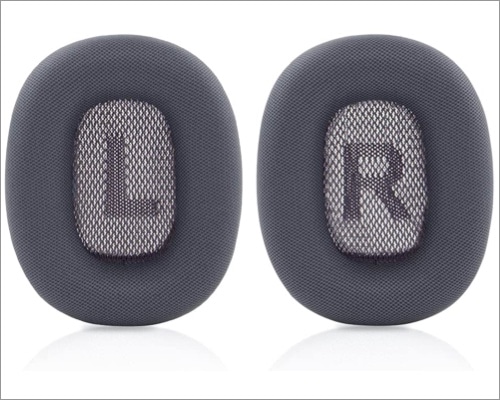 Designed for all-day comfort, Link Dream employs high-quality foam and protein leather. Plus, it maintains original-like sound quality while successfully blocking outside sound.
And thanks to the strong magnetic system, you can easily install the replacement pads, and they'll stay put as long as you want.
Pro
Soft and durable
3-year warranty
Easy to attach and detach
Cons
Only available in black & white
3. Earrock – AirPods Max earpads with acoustic foam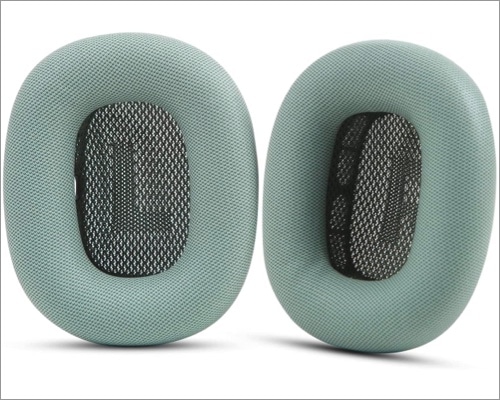 Earrock offers the best of both worlds. You get to experience original-like sound and premium experience and also get color options to match or spruce up your AirPods Max.
Further, it employs an acoustic memory foam enabling a slow rebound effect and supreme comfort to your ears. However, the noise cancellation performance is slightly affected.
Pro
Luxurious protein leather
Acoustic memory foam
Plenty color options
Cons
Noise cancellation is affected
Leather gets sticky during a hot day
4. Damex – Dust-resistant earpads for AirPods Max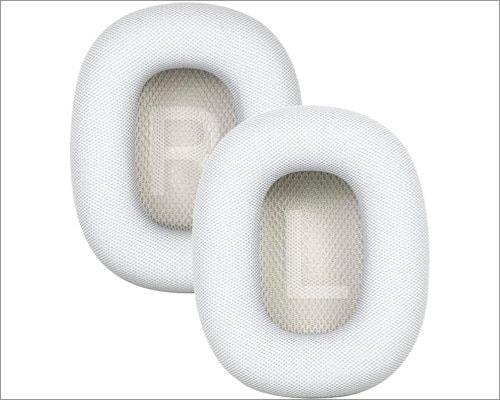 Damex smartly uses protein skin to craft skin-friendly, dust-resistant, easy-to-clean earpads. Furthermore, they have thickened the cotton memory foam from 0.70inch to 0.78inch, unlocking all-day comfort.
And just like the original, it boasts magnetic suction making installation a breeze. While the noise cancellation stays on point, it affects the music output slightly.
Pro
Easy to clean
Thicker foam for more comfort
Cons
Hampers the sound
No color options
5. JustEarbuds – Colorful earpads for Airpods Max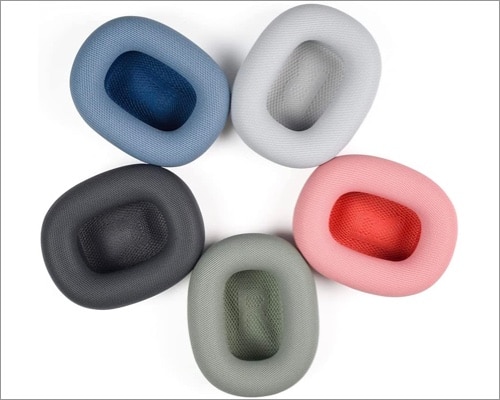 JustEarbuds turns the one flaw I have been quoting and turns it into a massive strength. It offers as many colors as Apple itself; you have red, green, blue, black, and silver options to choose from.
And there's more! You get a mix of luxury and comfort with the premium soft protein leather on the outside and a thickened (0.78″) memory cotton foam on the inside.
Pro
Luxurious protein leather
Plenty of colors
Comfortable, thick foam
Cons
Affects the music output
Different prices for colors
Bonus: Seltureone earcup cover – Protect your AirPods Max cushions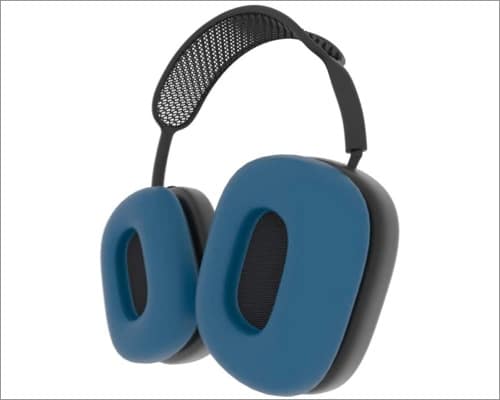 Why replace those expensive cushions when you can cover and protect them? While you are picking the best ear cushions for your AirPods Max, let me direct your attention to this beauty.
Seltureone brings a colorful range of covers that'll protect your existing or newly bought cushions from dust, dirt, sweat, germs, and other harm. Moreover, their super-strength silicone rubber is durable, washable, and won't deform with use.
Pro
Protects from dust and germ
Washable
Budgeted option
Cons
Tricky to install and remove
If you are a headphone person, you'll know the ache of a hampered ear cushion. So, I hope you found the right and matching ear cushions for your AirPods Max. But if you have any residue questions or queries, feel free to reach us via the comment section below.
If you want more from your AirPods Max, don't miss these articles:
Readers like you help support iGeeksBlog. When you make a purchase using links on our site, we may earn an affiliate commission. Read Disclaimer.