Apple has finally revealed the date and name for its spring 2022 event. Scheduled for March 8, 2022, the event is called Peek performance. The invite also boasts nice visuals and a fun AR element that makes for cool live wallpapers and some static ones.
So, if you loved the rainbow Apple logo as much as we did, click the download button and get the much-anticipated event wallpapers for free on your iPhone, iPad, and Mac.
1. Apple Peek performance event live wallpaper
If you're a live wallpaper fan, here's a special treat for you. I have captured and created four live wallpapers from the event's AR effect.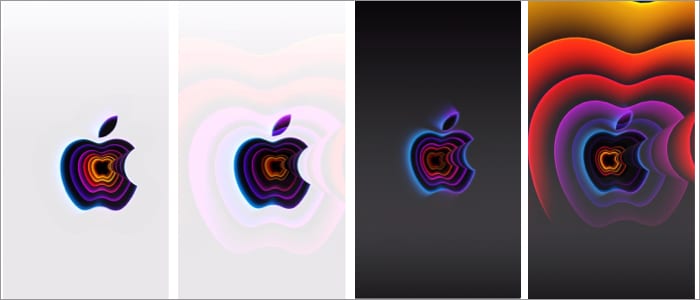 Click the link below and download the video of your choice. Next, convert the video into live wallpaper and place it on your Lock Screen. Use this article if you need help converting the videos into live wallpapers.
Note: The video will be downloaded on your browser's default download location, you might have to move the video from Files to Photos (tap Share → Save Video)
2. Apple march event wallpaper for iPhone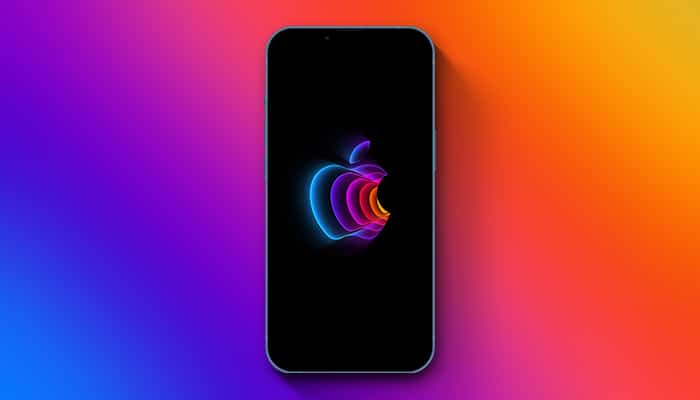 3. Apple event wallpaper for iPad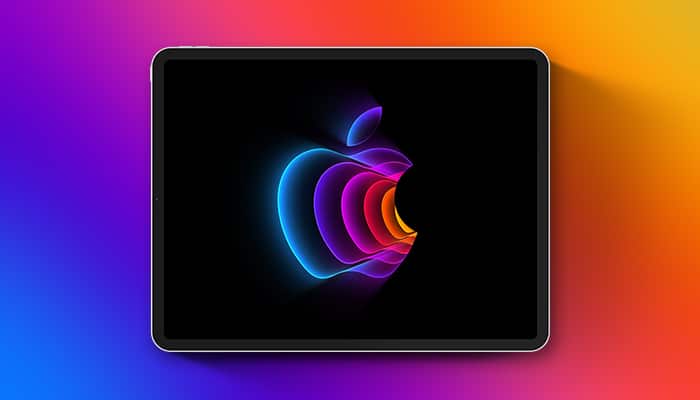 4. Apple event 6k background for Mac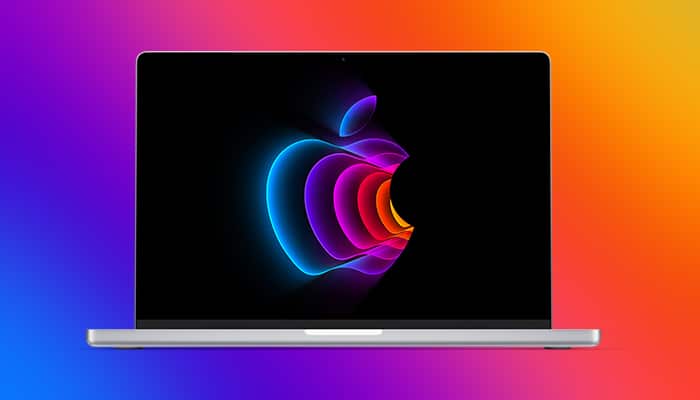 A special thanks to The Basic Apple Guy for sharing these awesome wallpapers with us.
How to enjoy Apple's Peek performance event AR Effect
Apple has usually added an AR element into their online invites for some years now. It is a fun way to keep the excitement level high and keep geeks like us engaged and guessing.
If you want to experience the AR effect live from your iPhone, open Safari and go to Apple's event page. Here tap the rainbow Apple logo, and soon the iOS ARKit viewer will launch.
Follow the on-screen instructions to calibrate the device. Once done, move around the iPhone, pinch in or out to zoom in or out, and relish the pulsating rainbow on the tune of Wonder by Yung Bae.
What to expect from Apple's spring 2022 event?
Now that we are on the topic, let's contemplate, speculate, and decode the Peek performance event. And no, Apple hasn't misspelled 'peak.' The 'Peek' from sneak peek is quite intentional.
Maybe because they will finally give us a peek at their AR/VR headset. It is also rumored that a special operation system, dubbed as realityOS, will be introduced in WWDC 2022 to allow developers to build the appropriate apps and games for the headset.
Interestingly, the 'peek' aligns perfectly with some rumored timelines. As for the performance part of the name, that crown will probably go to the rumored launch of 27″ iMac and Mac Pro with M1 chips or perhaps M2 chip?
There are also rumors for a new iPad and iPhone SE 3rd gen. Well, we'll know when we'll know. Until then, let's enjoy these event wallpapers and discuss in the comment section what to expect.
Want more wallpapers designed or inspired by Apple? Check out the links below:
Readers like you help support iGeeksBlog. When you make a purchase using links on our site, we may earn an affiliate commission. Read more.
A self-professed Geek who loves to explore all things Apple. I thoroughly enjoy discovering new hacks, troubleshooting issues, and finding and reviewing the best products and apps currently available. My expertise also includes curating opinionated and honest editorials. If not this, you might find me surfing the web or listening to audiobooks.