While Apple was nearly two years behind Tidal and Amazon in releasing lossless audio on Apple Music, it still somehow managed to stir the music streaming industry. For starters, it is free for all Apple Music subscribers. Moreover, every one of its 75 million+ tracks will eventually be available in a lossless audio format. Awesome, right?
But what exactly is Apple Music lossless, and does it make a lot of difference? Moreover, can you stream it on your iPhone? Get the answer to all theses and more in this comprehensive guide.
What is Apple Music lossless?
The new Lossless Audio, as Apple says, enables listeners "to hear the exact same thing that the artists created in the studio" without any compression. Instead, lossless audio on Apple Music uses a new audio codec called Apple Lossless Audio Codec (ALAC).
This new codec can carry a higher amount of data, thus resulting in higher audio quality. Even though it requires special equipment to listen to, it's a joy for all the audiophiles out there. ALAC can play lossless audio at CD quality (16 bit at 44.1 kHz) and goes up to 24 bit at 192 kHz.
To sum it up, here's the significant difference between lossless and lossy audio:
Lossy audio
When converting into digital format, the lowest and highest ends are lost due to compression.
MP3, MP4, WMA, and AAC.
Lossless audio
When converting, frequencies and bitrate aren't compromised during compression.
AIFF, FLAC, and WAV files.
In addition to this, Apple also introduced Spatial Audio with Dolby Atmos, making way for multi-dimensional immersive audio streaming.
However, not every Apple Music user can enjoy these formats as they have specific hardware requirements. So, before you get your hopes up, check if your device and headphones support Apple Music lossless audio.
Note: The highest quality Hi-Res lossless format will be initially available for 20 million. All tracks will come on board by the end of 2021.
Lossless audio supported devices
Non-Supported devices
AirPods
AirPods Pro
AirPods Max
HomePod*
HomePod mini*
*HomePod and HomePod mini will support lossless audio in the future software update.
Why don't AirPods or AirPods Max support Apple Music lossless?
This is because they work over Bluetooth and are coded in AAC codec, which simply cannot carry the amount of data Lossless Audio requires. In short, no Bluetooth device can decode the ALAC codec.
Devices like iPhone boast a built-in digital-to-analog converter (DAC) that supports 24-bit/48kHz. So, they can support the basic Apple Music lossless, on speaker, and even with a pair of Lightning headphones.
The 3.5mm Lightning headphone adapter by Apple also boasts an in-built DAC. Unfortunately, the Lightning to 3.5mm cable with the over-ear headphones doesn't support lossless streaming.
So, they won't support lossless streaming even when streaming through a wired connection.
Now let's learn how to steam lossless audio on your Apple device.
How to listen to Apple Music lossless on iPhone and iPad
Requirements
iPhone or iPad running iOS/iPadOS 14.6 or later
Built-in speakers
A wired connection to headphones, receivers, or powered speakers
External DAC for Hi-Res lossless
Steps to enable lossless streaming on your iPhone and iPad:
Launch Settings and go to Music.
Select Audio Quality.
Toggle on Lossless Audio.


It will bring up some new options. Let's look at those:

Cellular Streaming – On most days, I prefer High Quality from the lot to save my data usage.
Wi-Fi-Streaming – If you have a compatible adapter for High-Resolution Lossless, there is nothing like it, otherwise, stick to Lossless.
Download – Choice the wisest option here, depending upon the space available on your device.


Listen to lossless in Apple Music on Mac
Requirements
MacBook running macOS 11.4 or later

Built-in speakers
A wired connection to headphones, receivers, or powered speakers
External DAC for Hi-Res lossless
How to enable lossless streaming on your Mac:
Launch the Apple Music app.
From the top menu bar, choose Music → Preferences.


Go to the Playback tab.
Under the Audio Quality section, check Lossless.


Next, select Lossless or Hi-Res.


Enable Apple Music lossless on Apple TV 4K
Requirements
Apple TV 4k running tvOS 14.6 or later
An AV receiver using an HDMI cable
Steps to turn on lossless audio on Apple TV:
Go to Apple TV Settings and select Apps.
Choose Music → Audio Quality.
Select lossless.
Note: Apple TV 4K currently doesn't support Hi-Res Lossless
Things to note about lossless audio in Apple Music
Lossless audio streaming consumes significantly more data, both over cellular and WiFi network.
Also, downloading songs will eat more space on the device.
Hi-Res lossless will use more data and space than basic lossless music.
Streaming Hi-Res lossless or songs at sample rates higher than 48 kHz will need an external DAC converter.
For a lossless version of previously downloaded Apple Music, you'll have to delete the current music and redownload it from the new catalog.
Lossless audio isn't available for:

Broadcast radio
Music Video
Live radio including Apple Music 1, Apple Music Hits, and Apple Music Country
Recommended accessories to stream lossless audio
If you have decided to give Hi-Res lossless a chance, here are the best accessories to steam it with.
1. FiiO Q1 Mark II DAC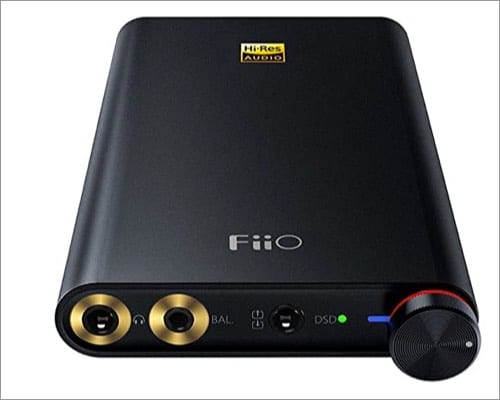 The MiFi-certified, two-on-one DAC and Amplifier works seamlessly with your iPhone, iPad, and even Mac. Its compact design and the smart obconical volume knob make it a handy travel companion as well.
Furthermore, it auto-detects the input type. That means you don't have to fiddle with changing the settings while switching devices. And most importantly, its native DSD decoding chip will help you make the most of your Apple Music lossless tracks.
2. Sony WH-1000XM4 headphones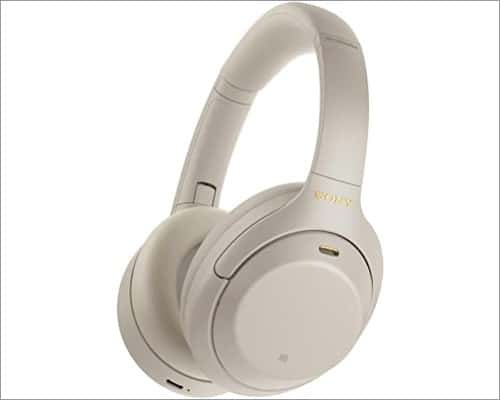 Sony WH-1000XM4 offers the best of many worlds. You can pair the 3.5mm headphone cable and enjoy Apple's lossless music using it.
Plus, they are one of the best noise-canceling headphones out there. So you can enjoy high-quality lossy music if you want to use them wirelessly.
3. Apple Lightning to 3.5mm headphone adapter
Don't miss the chance of experiencing Apple Music lossless streaming because of a headphone jack issue. The headphone adapter enables the full power of your iPhone's lightning port, ensuring there is no loss in audio quality.
As per Apple, their AAC (Advanced Audio Codec) already delivers a sound that is 'virtually indistinguishable from the original studio recording.' So, the experience is quite similar.
But if you are someone who likes to catch every beat, the lossless audio is the right choice.
This is all you need to know about the new Lossless quality coming to Apple Music. You can now listen to Apple Music in offline mode also. Still have questions about Lossless audio on Apple Music? Share them in the comments section below.
Read more:
Readers like you help support iGeeksBlog. When you make a purchase using links on our site, we may earn an affiliate commission. Read Disclaimer.