At WWDC23, Apple unveiled the M2 Ultra – a monster of a chip that completes the M2 family. According to the tech giant, M2 Ultra is the largest and most capable chip they have ever created, making the new Mac Studio and Mac Pro the most powerful Mac desktops ever made.
I am sure all such talk about this powerhouse has got you intrigued. To provide you with all the nitty-gritty, in this article, I will take a closer look at the M2 Ultra and discuss its performance, features, pricing, and more.
Powerful build with UltraFusion Technology
The M2 Ultra features the same UltraFusion engineering as the M1 Ultra. This technology uses a silicon interposer incorporating a second-generation 5-nanometer manufacturing process and over 10,000 signal connectors to link two M2 Max chipsets.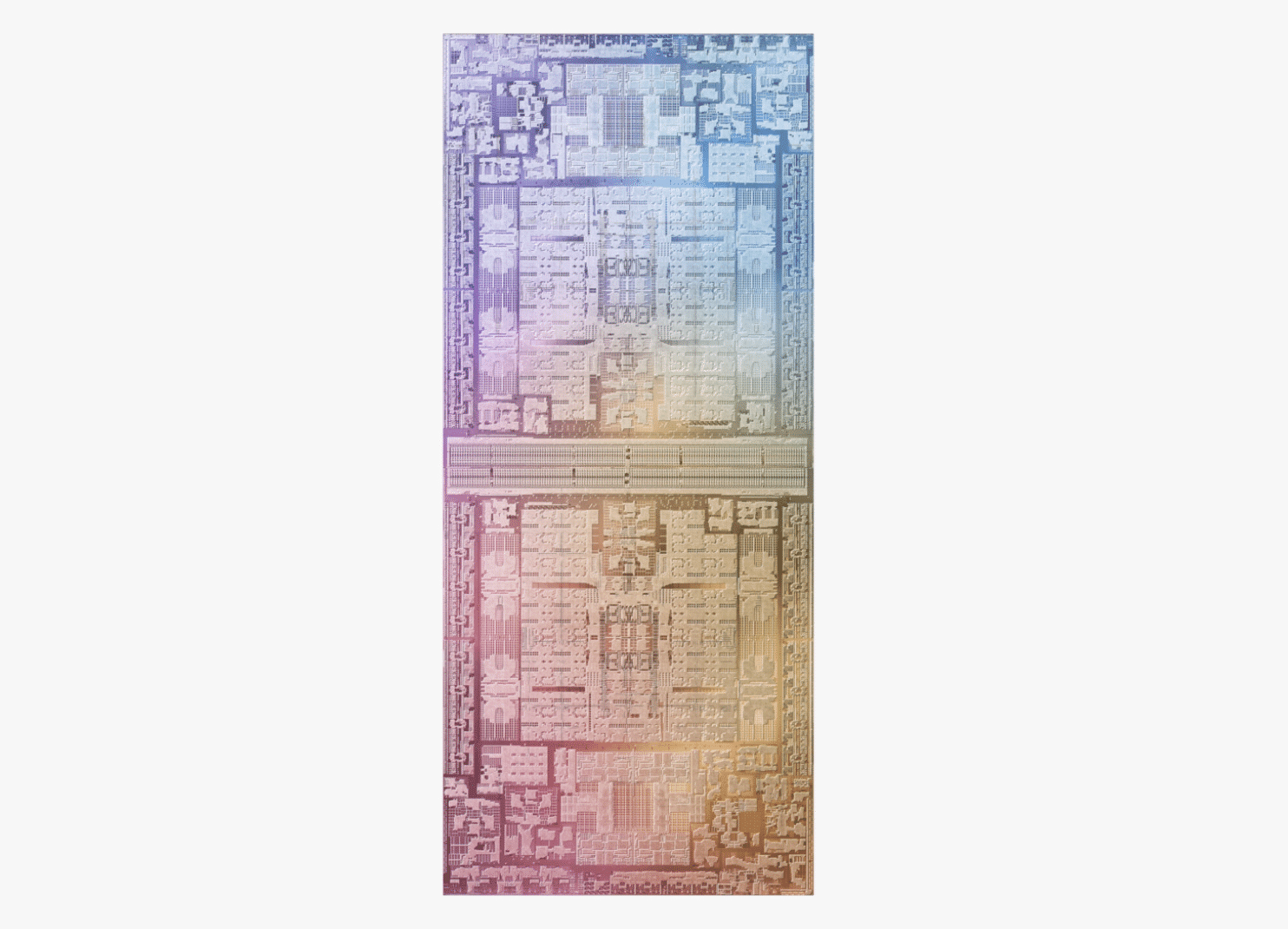 So, the M2 Ultra appears as a single chipset and offers 2.5TB/s low latency interprocessor bandwidth. Also, you will enjoy the performance of two M2 Max chips. Apple has included 20 billion additional transistors making a total of 134 billion transistors than the M1 Ultra.
CPU performance
M2 Ultra is power packed with a 24-core CPU consisting of 16 next-generation high-performance cores and 8 high-efficiency cores. The high-performance cores are designed for demanding video editing and 3D rendering tasks. Thus, it outperforms M1 Ultra by up to 20%.
In terms of performance, it will be three times faster than its predecessor. If you use DaVinci Resolve on Mac Studio with M2 Ultra, you can get up to 50% quicker video processing than Mac Studio with M1 Ultra. Therefore, it's the accurate representation of effectiveness and performance.
GPU improvements
You can choose between two GPU configurations, either 60 or 76-core GPU, twice as many cores as the M2 Max. Therefore, it results in a massive performance boost for graphics-intensive gaming and video editing tasks. This upgrade fits Apple's agenda of boosting the gaming sector of Macs ideally.
This next-generation architecture offers up to a 30 percent improvement compared to the mighty GPU of the M1 Ultra. In practice, you can render 3D effects using Octane on Mac Studio with M2 Ultra 3x faster than Mac Studio with M1 Ultra.
Ultimate Unified Memory
Along with upgrading the physical architecture, Apple has extended its Unified Memory capacity architecture for incredible bandwidth, low latency, and unmatched power efficiency. M2 Ultra features 800GB/s of system memory bandwidth configured with a massive 192GB unified memory. Let that sink in!
So, you can now train large machine-learning models in a single system. It's a revolution, considering the fact that even the most potent of PCs out there can't process this kind of workload as effortlessly.
Other advanced capabilities
M2 Ultra is the most powerful chip Apple has ever created. And to set a new standard for performance in the Mac lineup, Apple has pushed the boundaries of machine learning capabilities and the latest custom technologies.
M2 Ultra has a 32-core Neural Engine, delivering 31.6 trillion operations per second. This makes it 40% faster than its predecessor M1 Ultra. So, it is ideal for image recognition and natural language processing tasks. Besides, the media engine is twice powerful as M2 Max, accelerating video processing.
Moreover, you can play up to 22 streams of 8K ProRes videos and enjoy 8K resolution with refresh rates of up to 240Hz. This is possible because of dedicated, hardware-enabled H.264, HEVC, and ProRes encode and decode capabilities. You can connect up to six Pro Display XDRs to further pump your workspace.
The M2 Ultra's display engine supports driving more than 100 million pixels. Besides, as Apple's standard priority on high-end security, it has incorporated the latest Secure Enclave and hardware-verified secure boot and runtime anti-exploitation technologies.
M2 Ultra chip release date
With M2 Ultra, Apple aims to revolutionize the computing experience for professionals and power users across the globe. You can experience the power of this SOC with the new Mac Studio and Mac Pro. The Mac Studio starts at $1,999, and the Mac Pro starts at $6,999.
Get the beast in your workspace!
The M2 Ultra is a truly impressive chip that offers a massive performance boost over the M1 Ultra. Its remarkable processing power, enhanced graphics capabilities, and integration of advanced technologies make it a force to be reckoned with.
So, it will surely be a game-changer for the Mac lineup and a popular choice for creative professionals and power users. And Apple has once again raised the bar, delivering an unparalleled user experience and setting new standards for performance and efficiency.
What's your take on this ultimate powerhouse? Let me know in the comments below!
Explore more…
Readers like you help support iGeeksBlog. When you make a purchase using links on our site, we may earn an affiliate commission. Read more.
Ava is an enthusiastic consumer tech writer coming from a technical background. She loves to explore and research new Apple products & accessories and help readers easily decode the tech. Along with studying, her weekend plan includes binge-watching anime.