I love the sleek white wireless charging case that the AirPods 3 and AirPods Pro come in. But unfortunately, it's prone to scratches and smudges, so I wouldn't take the risk of using it without a protective cover. Enter Alto, a brand that makes beautiful minimalist leather cases for AirPods and other Apple products.
Here's my review of the Alto leather cases for AirPods Pro to determine if they're the right fit for you.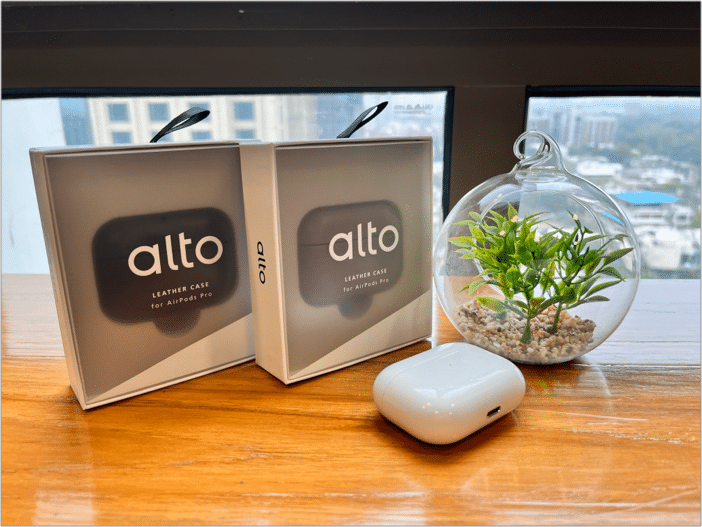 Design
We received two color variants of Alto's Airpods Pro case, namely the raven black and cement grey ones. They are also available in caramel brown. Alto also has similar cases for AirPods 3, which will be launched at the end of December 2021. Plus, their AirPods 3 case comes in a beautiful new color option, forest green.
Alto's minimalist design is somehow both eye-catching and understated. The AirPods cases are crafted from premium leather material from Europe. It's super soft to touch and has an unbelievably smooth finish. It retains the natural beauty of the raw material used.
The protective cover consists of two pieces that effortlessly combine when slipped onto your AirPods case. It's just 0.5mm thick and fits snugly around the original case.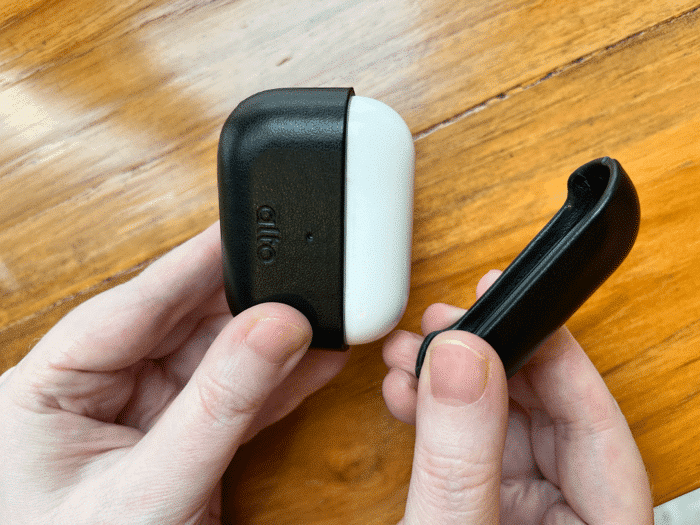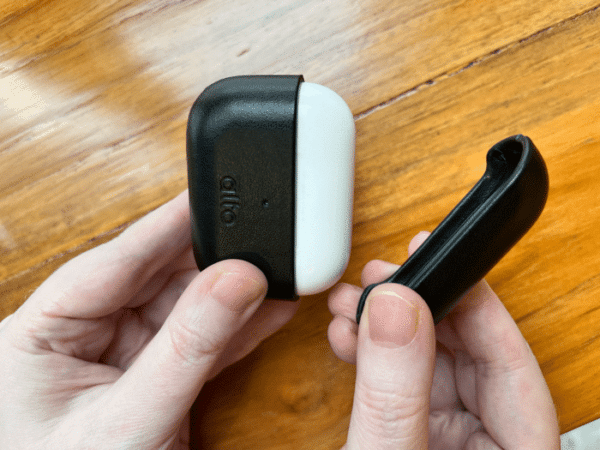 On the front is a cutout to show the AirPods' indicator light, while at the back, there's a gap where the two parts meet. Further, the leather will develop a unique patina over time to always look classy.
Protection
The primary purpose of using an AirPods case is to protect the original Apple wireless charging case from dust and scratches. Alto does an excellent job of fulfilling this purpose. The fit is incredibly snug and makes a cozy home for your earbuds.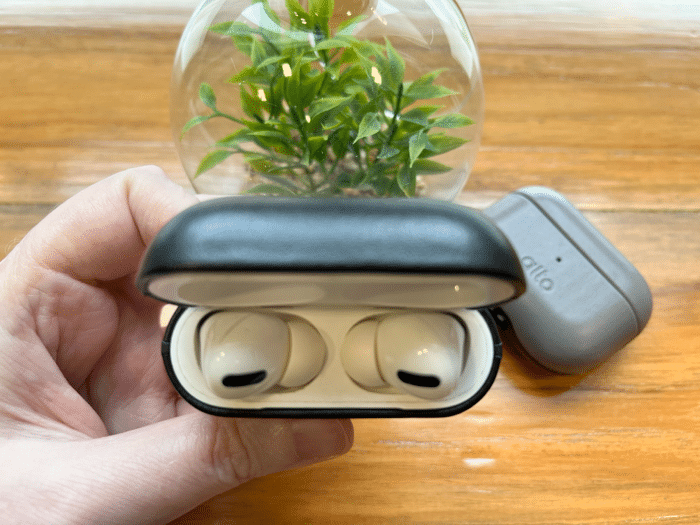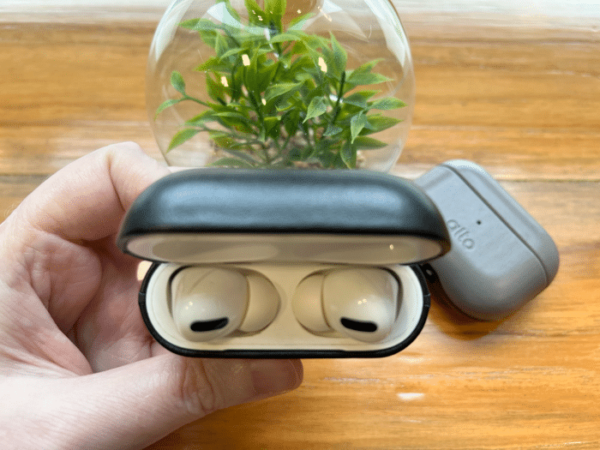 It serves as a stylish way to keep away scratches, dust, and scuffs. At the same time, it's got a good grip which is a necessity given the slippery surface of the original AirPods case.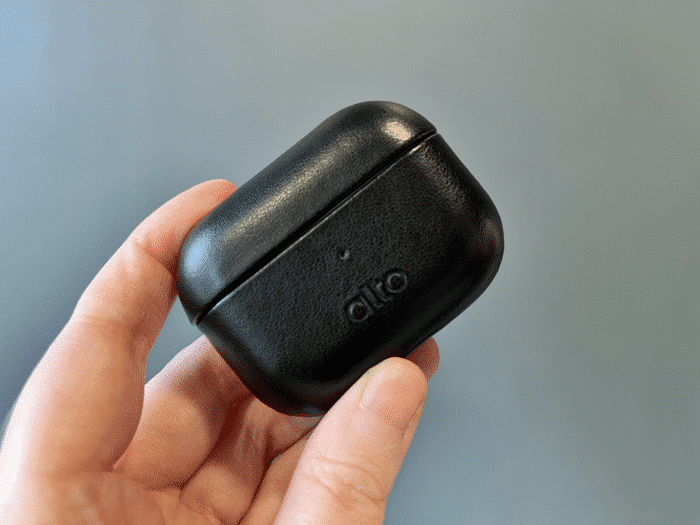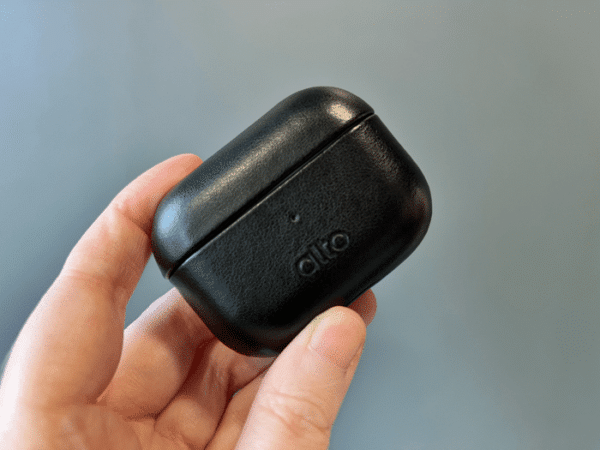 User-friendliness
The Alto AirPods leather case is super convenient for everyday use. It's easy to install, and my AirPods Pro are accessible anytime I need them. The lid pops open as smoothly as the original case and stays attached to the lower body cover.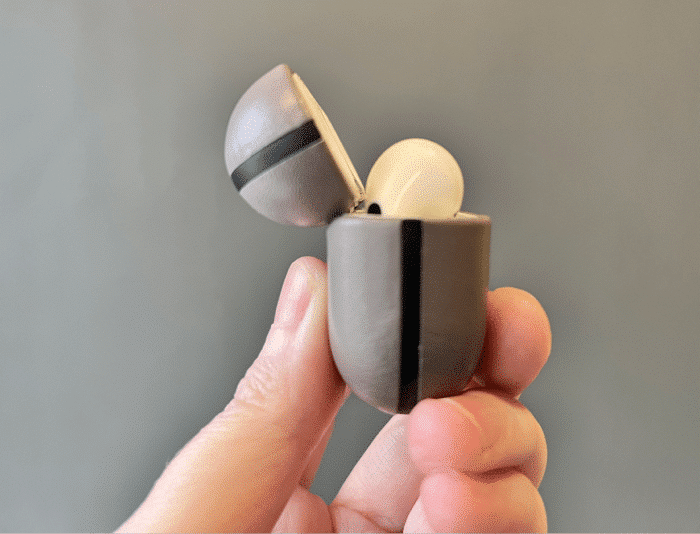 The indicator light is clearly visible when the case is on. Further, it also supports wireless charging on both AirPods 3 and AirPods Pro. So, you don't need to remove the case to power up your earbuds. Of course, you can also charge it using the lightning port at the bottom.
Additionally, Alto's AirPods 3 case has a handy strap hole that makes it easy to attach a wrist strap or lanyard for easy carrying when needed.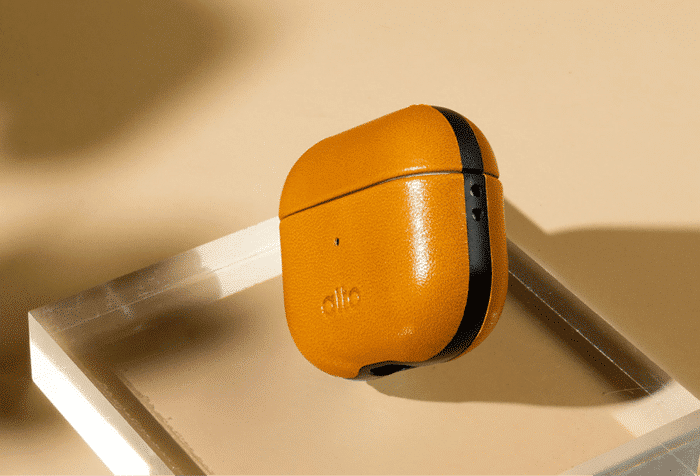 The only problem is that it's somewhat difficult to remove the case, especially when it's new. This super snug fit is needed to ensure your AirPods don't accidentally fall out. But if you're someone who likes to change your case frequently, it might be a bit impractical to keep installing and removing this one. So, it's ideal for long-term use and a timeless, minimalist aesthetic.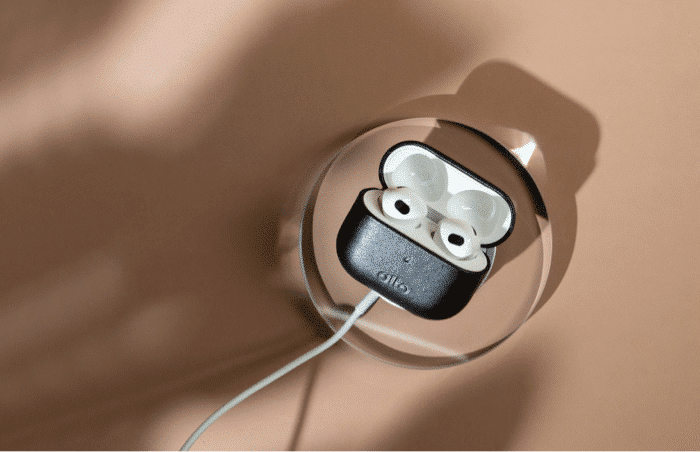 Verdict: An ideal leather case for AirPods 3 and AirPods Pro
iGeekoMeter
Design
Protection
User-friendliness
Value for money
Alto's leather case is everything I wanted in an AirPods case. It's easy to install, high-quality, minimalist, and sleek. There's no doubt that it's going to last me for a long time to come. Moreover, it comes in four beautiful color variants that look elegant and classy.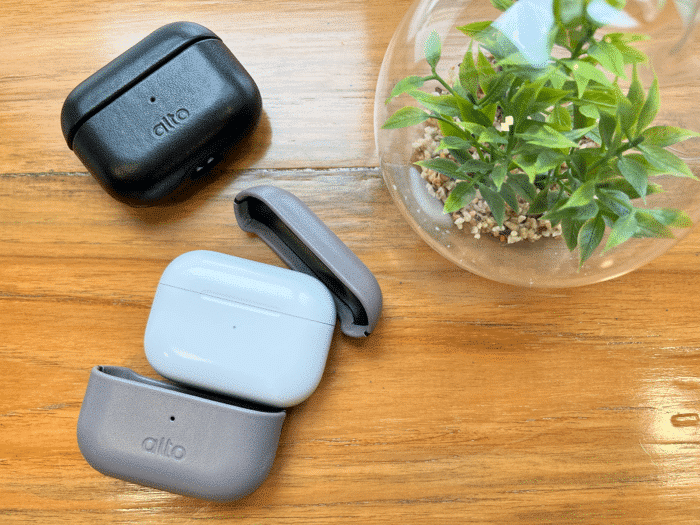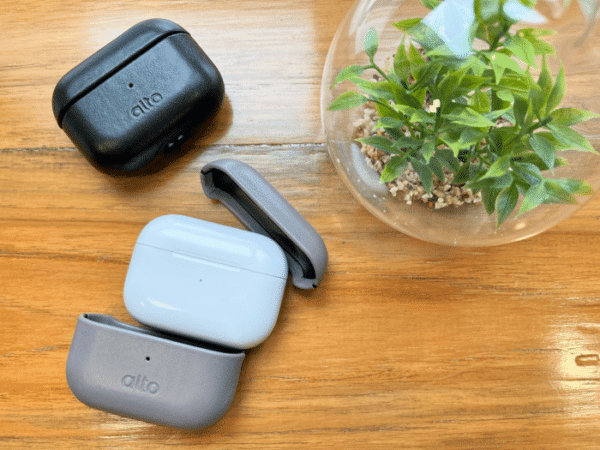 Pros
Premium Italian leather
Compatible with wireless charging
Sleek, minimalist design
Perfect fit
User-friendly
Beautiful color options
Cons
Difficult to remove the case
Not water-resistant
Buy now for: AirPods Pro | AirPods 3
Read more:
Mehak has a master's degree in communication and over ten years of writing experience. Her passion for technology and Apple products led her to iGeeksBlog, where she specializes in writing product roundups and app recommendations for fellow Apple users. When not typing away on her MacBook Pro, she loves being lost in a book or out exploring the world.