Apple unveiled the iPhone 15 series at its Wonderlust event. The highlight of the event, however, was the announcement of a USB-C port instead of the iconic Lightning port. Even though the two charging ports appear to be similar, there is a significant difference between them. If you're unsure about the difference between the two, you have come to the right place. In this post, I'll provide you a detailed comparison of USB-C vs. Lightning ports side by side and provide you with all the information you need!
Why Apple switched to USB-C from Lightning?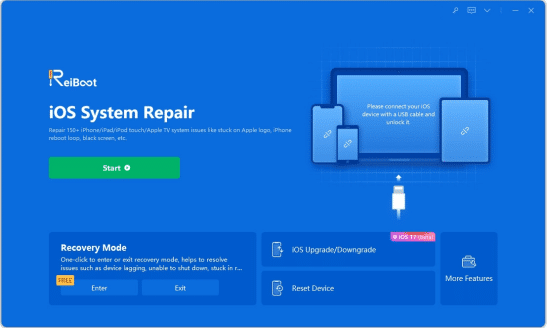 Apple never intended to switch from the Lightning port to the USB-C port in the first place. However, in September 2021, the European Union issued a set of binding rules requiring Apple to use USB-C.
The goal was to create a unified charger that could work with all devices, reducing electric waste while also being user-friendly. Later on, the provisional agreement was approved, and Apple was forced to abandon the Lightning port in favor of the USB-C standard.
Data transfer speeds: Lightning vs. USB-C
Lightning wasn't great for data transfer speeds, but it was adequate for most people. Apple's proprietary Lightning port was introduced in 2012, but Apple did not reveal its full specifications.
However, according to some tests from various publications, the Lightning cable can transfer data at a rate of 480 Mbps (Megabits per second). Furthermore, Apple hasn't improved the technology, so an old cable or accessory from 2012 will still work with the Lightning port.
USB-C, on the other hand, has a variety of standards, such as USB 2.0, 3.0, 4.0, and others. The iPhone 15 series, on the other hand, uses two standards to differentiate its regular models from the Pro models: USB 2.0 and USB 3.0.
When it comes to USB-C 2.0, it's no different than the Lightning port, as both transfer at a maximum of 480 Mbps. In contrast, the iPhone 15 Pro and 15 Pro Max's USB-C port, which uses the USB 3.0 standard, can transfer data at a rate of 5 Gbps.
Even though USB 3.0 is faster, the newer USB 4.0 standard can transfer data at a rate of 40 Gbps. In conclusion, even with USB 3.0, the iPhone 15 Pro models are significantly faster than the outdated Lightning port.
Device compatibility: USB-C vs. Lightning
Apple only allowed the Lightning port to be used on Apple devices, making it an Apple exclusive. As a result, it will not be found on other manufacturers' devices.
From iPads to mice and trackpads, Apple uses its Lightning port on various devices. In terms of use, it's not much different from USB-C; similar to USB-C, you can insert a cable into its Lightning port either way.
In contrast to Lightning, USB-C has greater compatibility across manufacturers and platforms. USB-C is found on Windows PCs, Android smartphones and tablets, the PlayStation 5, the Xbox Series X, and even Macs and iPads (except the 9th generation iPad).
Furthermore, you can use USB-C with Thunderbolt 3 and 4 ports without any issue. As previously stated, you can connect a cable to the USB-C port in either direction. As a result, there is no doubt that USB-C is the undisputed winner in this category.
Charging Speed: USB-C port vs. Lightning port
It is evident that the Lightning port charges Apple devices more slowly due to its low power output capabilities. The Lightning port supports a native power output of 12W/2.4 Amps. And if you want fast charging, you must use a USB-C to Lightning cable, which provides a maximum of 20W/27W even when combined with a power adapter with a higher wattage.
USB-C supports a maximum power output of 240W/5 Amps and a native power output of 100W/3 Amps. And you wouldn't need a USB-C to USB-C cable to accomplish this, as a USB-A to USB-C cable and a higher-wattage power adapter will suffice.
Lightning vs. USB-C ports: Which is better?
The answer is clear; when comparing USB-C vs. Lightning ports, the USB-C port is superior. The disparity between them is enormous, making it vastly superior to Lightning. It provides better compatibility, power delivery, and data transfer rates compared to the Lightning port.
You should be grateful to the European Union for influencing Apple's adoption of USB-C. Lastly, if you have any suggestions or queries regarding this comparison, you can leave them in the comments below.
Read more:
Readers like you help support iGeeksBlog. When you make a purchase using links on our site, we may earn an affiliate commission. Read Disclaimer.