Remote desktop access software has emerged as a lifesaver during work-from-home and social distancing scenarios. What used to be a trip down the IT wing is now limited to video/audio calls. More than ever, we need a user-friendly solution that packs essential tools and is secure. And ME Remote Access Plus by Zoho presents itself as a worthy candidate. But is it?
Join me as I test and review Remote Access Plus for iPhone and see if it has what it takes.
Remote Access Plus for iOS: Smart tools by your side
ME Remote Access Plus is specially designed for system administrators and IT technicians. The enterprise-level remote access software helps professionals access and troubleshoot remote computers from a central location.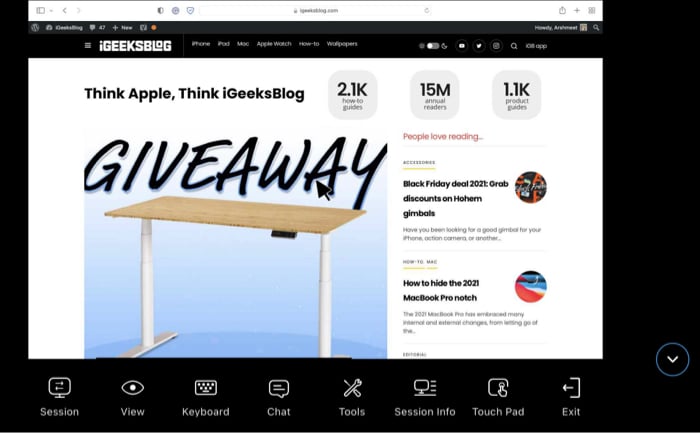 And whether the endpoint is a Mac, Windows, or Linux, the technicians can manage it all right from their mobile app. Plus, it incorporates cloud and on-premises settings to accommodate all possible scenarios.
Advanced remote control
The true strength of any remote desktop management tool is its remote access capabilities, i.e., how much control do you have over the endpoint device. Remote Access Plus employs an HTML5 RDP client that allows the authorized technician instant access and impressive diagnostic and troubleshooting capabilities.
For starters, you are privy to:
Remote file manager with an integrated file-sharing tool, plus remote access to any file/folder without disturbing the end-users workflow.
Multi-monitor support with advanced controls to switch between monitors with just a tap.
Remote shutdown

–

Shut down active or inactive computers remotely.
Resume remote sessions – Continue the troubleshooting session even after reboot.
Wake on LAN (WOL) – Technicians can boot their local computers remotely.
Disable inputs – Completely control the remote computer, blacken the user's monitor and disable mouse and keyboard inputs during the session.
Seek user's confirmation – When enabled, the setting won't allow connection until the user gives their permission.
System manager
A successive troubleshoot requires granular control; thus, Remote Access Plus incorporates essential system management tools, including: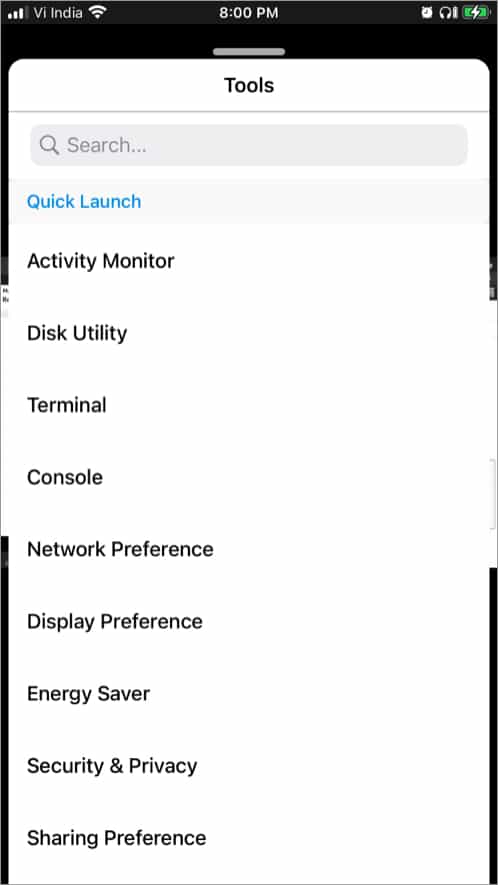 Collaboration with a capital 'C'
They say communication is the key, so Remote Access Plus incorporates voice, video, and text chat to allow seamless collaboration. You can interact with the end-user, understand the root cause, and resolve it as soon as possible.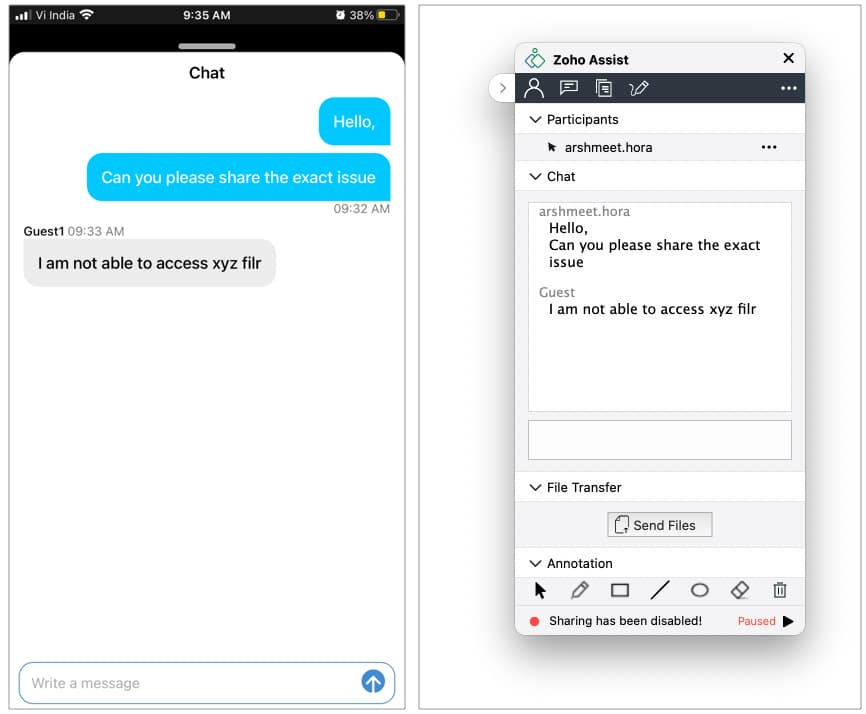 And not just that! The end-user can also annotate or mark things on the screen, lending the technician more insights.
Audit past reports
Wondering what worked the last time you came across a similar problem? Or what protocol did the previous technician follow? Don't waste time wondering, instead read detailed reports compiled by Remote Access Plus.
It keeps records of all your remote control sessions, chat sessions, and more. You can also export these reports as PDF, CSV, or XLSX formats and share them with concerned personnel. Moreover, you can also record the remote sessions.
And while great for future reference, this is pretty useful during auditing and helps you meet compliance standards like HIPAA and PCI DSS.
The other end of the story
Remote Access Plus is designed for professional technicians, and for them, the app has just the right tone. However, I have an issue with the UI and assistance offered to the end-user, i.e., the Mac, Windows, or Linux owner.
They might not be able to set up the machine for remote access on their own, which puts all the weight on the technician's shoulder. So, first, they'll have to help the end-users install the right agent, configuration, settings, etc., and then move on to troubleshoot the issue they are facing.
Unfortunately, this other end of the spectrum is left unattended in all their tools and guides.
How good is Remote Access Plus?
iGeekometer
User interface
Features
Troubleshooting tools
Connection speed & stability
Value for money
I have used the Zoho Assist for Mac in the past and expected great things from ME Remote Access Plus. And it didn't disappoint. The app promises to be an effective tool for professionals and technicians, which it completely is.
It could be a great addition for startups, SMEs, enterprises, and agencies. Yes, the lousy end-user support can be off-putting, but nothing an efficient technician won't be able to handle. It's a good thing that you get a 30-day free trial. I think you should give it a once-over before making your decision.
Pros
Both cloud and on-premises supported
Advanced controls, including system manager
Built-in communication gateway
Stable connection
Cons
End-user support is lacking
No singular plans
Slightly expensive
Price for 25 computers and 5 users:
Standard edition – $75/year
Professional edition – $95/year
To see the complete list of pricing options, click here.
Readers like you help support iGeeksBlog. When you make a purchase using links on our site, we may earn an affiliate commission. Read more.
A self-professed Geek who loves to explore all things Apple. I thoroughly enjoy discovering new hacks, troubleshooting issues, and finding and reviewing the best products and apps currently available. My expertise also includes curating opinionated and honest editorials. If not this, you might find me surfing the web or listening to audiobooks.