On several occasions, your customer may need more than support articles. This is where one-on-one support comes in. Zoho Assist, from the reputed house of Zoho, lets you offer support remotely via the web or on-demand sessions to meet your customers' requirements efficiently.
Additionally, Zoho Assist also lets you remotely access and manage unattended computers in an encrypted environment. Coming from the Zoho house, I have expectations from the app. Let see if Zoho Assist stands up to it in this review.
Zoho Assist and its remote support feature
As evident from the name, Zoho Assist lets you remotely access a PC from anywhere in the world.
This means that even if you are on one continent, you can schedule support sessions suited to your customers living in a different time zone. Alternatively, at times, natural and human-made barriers like snow, rain, or congestion may prevent you from physically going to a customer's house.
Zoho Assist will ensure that you have a virtual support session and handle customer's problems without being there.
In addition to voice and video chat with the customer, you can start a live chat to understand the problem better and have quick written conversations. (As a customer, I prefer this form of support as it ensures I can see previous messages and do precisely what is asked. If I solely rely on call, a few things might be lost even after a few minutes.)
Adding session notes (even while on chat) and chat transcripts are other thoughtful additions.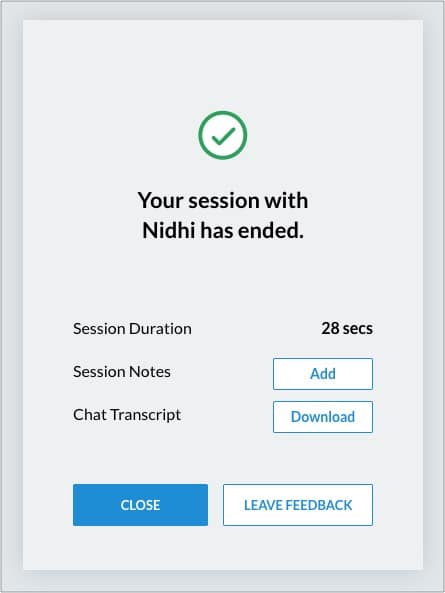 If you go through my author profile and look at troubleshooting guides, you will find a common solution – restart. The same applies when you are fixing customer issues. Zoho Assist lets you restart a customer's remote computer without losing control. That means even after rebooting, you are reconnected to the same support session.
This lets you eliminate multiple support sessions for fixing the same problem. Neat! You can also remotely reboot for unattended sessions. (more about it later)
File transfer
When you are supporting a customer, you may need to install drivers, software updates, and patches on their computer. All these are made effortless thanks to the cross-platform file-sharing ability built into Zoho Assist.
It lets you securely send files up to 2GB via an encrypted tunnel to the customer's PC with their consent. Additionally, annotation tools let you handle repeated requests of the same kind by offering the customer an option to fix a similar issue on their own in the future. It saves the technician's time and keeps productivity high.
Remote screen sharing
At times, you need to see what is on the screen to pinpoint the issue. You can see what's on the customer's screen and provide solutions accordingly.
Zoho Assist's Screen Sharing feature also lets you share your screen with multiple OSs and devices simultaneously.
The icing on the cake is the annotation tools that enable you to pinpoint by drawing, adding text, etc., on the customer's screen amidst an ongoing screen sharing session.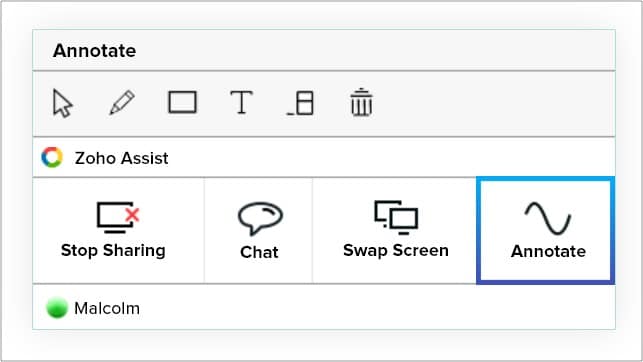 Zoho Assist's unattended remote access feature
Have dozens (or more) computers (or servers) that are unattended? Zoho Assist allows you to connect to and manage such machines remotely (Mac or PC). All you have to do is install a piece of agent software on these unattended computers beforehand. After that, you can access them whenever needed.
Unattended Remote Access has a host of capabilities that makes it an excellent choice. Let me mention a few of them.
For example, you can learn about active tasks using Task manager, open command prompt, and more. With 'Session Confirmation,' you can display a confirmation prompt on the remote end before taking over the computer for an unattended access session. You can also remotely shutdown, restart, lock, log off the unattended computer.
Overall the plethora of options lets you conveniently manage unattended systems like a pro.
Zoho Assist: Other highlights
Security measures
Two-factor authentications, the ability to play nicely with Firewall or end the session after prolonged inactivity, are excellent security measures.

Option to add your logo
If I have to offer remote support to an iGeeksBlog customer, I would like to have our beautiful logo instead of Zoho's logo (which is equally colorful and beautiful). This is addressed by letting you customize using your brand logo, name, and URL. You may also customize your email templates for a professional look and feel everywhere!

Boot devices remotely
You can boot up offline devices with the Wake On LAN feature.

Integration with other services
Integration with the in-house Zoho Desk and other services like Zendesk and Google Workspace (earlier called G Suite) makes it a liberal service.
Zoho Assist: Our verdict
Zoho is one of the few global companies that does almost everything right.
Starting from their website to their services and products, everything is built thoughtfully. I mean, when you are signing up for Zoho, you see in which country's data center your data will be stored! How nice is that!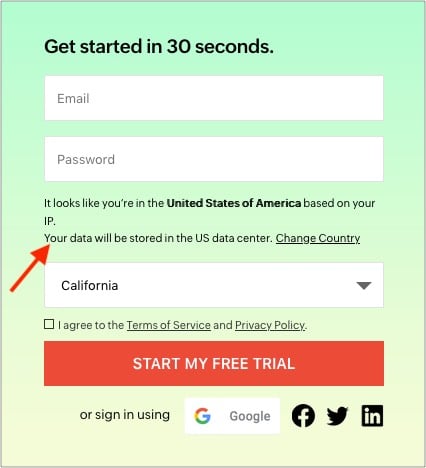 However, two concerns that I have are:
For technicians (the person offering support), there are apps for Mac, Windows, and Linux. But for the customer (the person getting support), there is just the Windows app. (Though the customer can join via the web browser).
Note: For unattended access, there are apps for Mac, Windows, Linus, Android, and even Raspberry Pi.
I have noticed that it takes a significant time to load my Assist dashboard on the web initially. It would be awesome to see this time cut down.
Overall, Zoho Assist is extremely friendly and easy to use. The interface is clean and uncluttered.
If you are looking for an excellent remote customer management tool, this is the one to consider. And a free 15-day trial is just perfect for taking it for a spin before choosing to become a paying customer.
Monthly Remote Support price for one technician when billed annually:
Standard: $10
Professional: $15
Enterprise: $24
Monthly price for Unattended Access when billed annually:
Standard (25 unattended computers): $10
Professional (25 unattended computers): $15
See the complete list of pricing options with their benefits and pricing here.
Readers like you help support iGeeksBlog. When you make a purchase using links on our site, we may earn an affiliate commission. Read Disclaimer.