It would be great to relive childhood memories whenever you turn on your iPhone, wouldn't it? Well, the latest Super Mario Bros movie has brought back lost memories, and if you want to decorate your iPhone with some of your favorite Mario moments, you're in luck. Our designers, inspired by images on Pinterest, have carefully curated a collection of cool Mario wallpapers for iPhone!
Hit the download button at the bottom of every image and experience the world of Mario like never before!
1. Spooked Luigi Mario Bros iPhone wallpaper
Whom do you support, Mario or Luigi? It is likely you will be asked this question a lot once you download and sport this spooky wallpaper on your iPhone.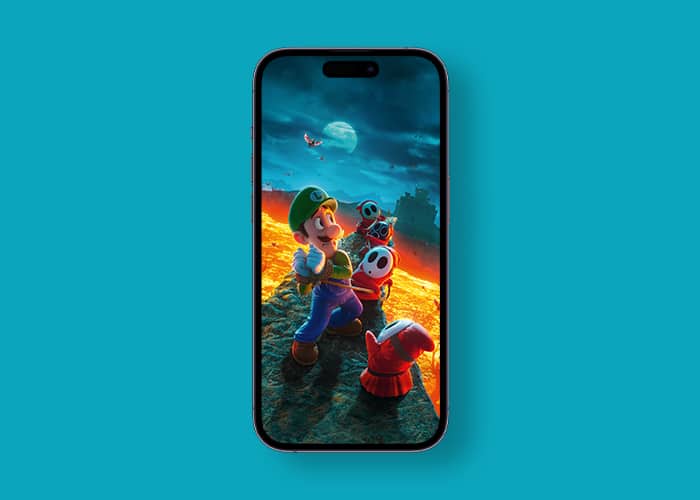 2. Super Mario Bros 4K wallpaper for iPhone
This classic video game character has been around for decades, and his timeless look is sure to bring a smile to your face every time you wake up your iPhone. Get ready to be amazed by the detail and vibrancy of this wallpaper.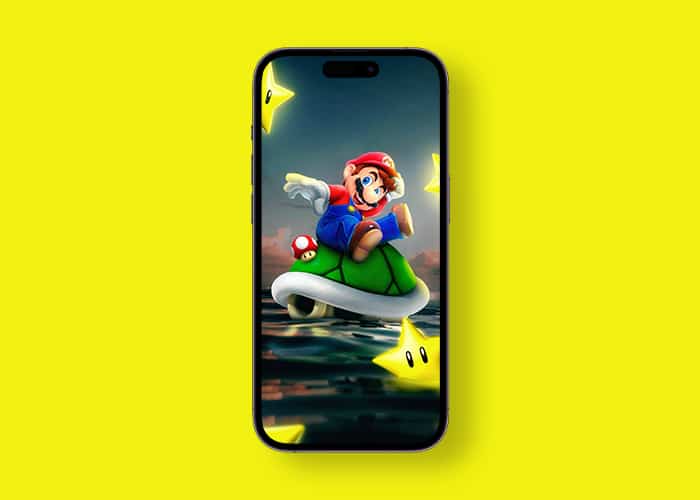 3. Crafty Mario uniform HD iPhone wallpaper
A minimalistic and subtle wallpaper such as this classic Mario uniform wallpaper is sure to suit your personal style, giving your iPhone a vibrant look. Tap the download button, and make it yours!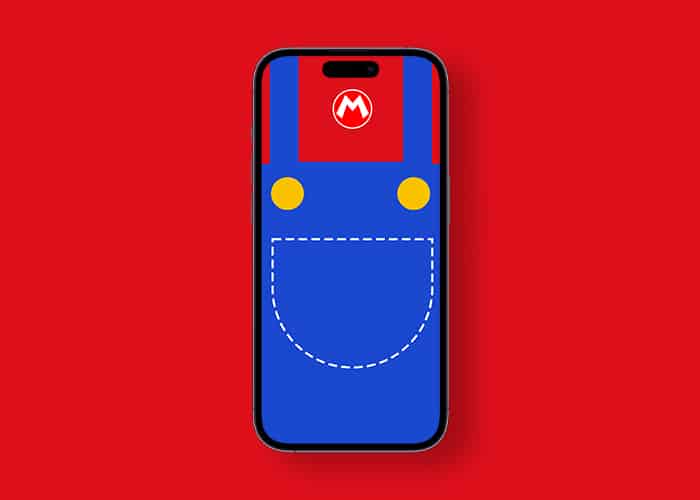 4. Super Mario video game poster wallpaper
This colorful and fun wallpaper is perfect for any Super Mario fan longing to bring the famous Italian plumber to life via their iPhone. Grab this wallpaper today and give your phone an extra boost in Mario style.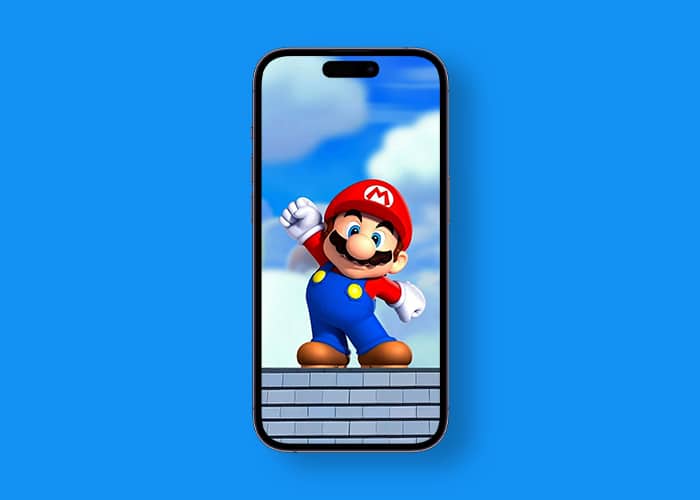 5. Mario Bros movie HD template wallpaper
Spruce up your iPhone with the most beloved gaming character of all time. This wallpaper presents a perfect opportunity to personalize and add a bit of fun to your device. Don't let it slip away.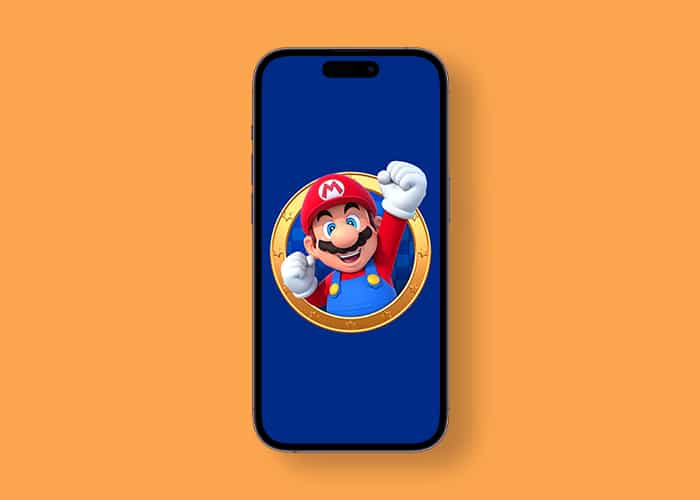 6. Yoshi and Mario standard 4K wallpaper for iPhone
Featuring the timeless duo, Yoshi and Mario, this wallpaper just sits perfectly on iPhone with its beautiful and vibrant setting. Make your iPhone stand out from the rest by downloading this wallpaper.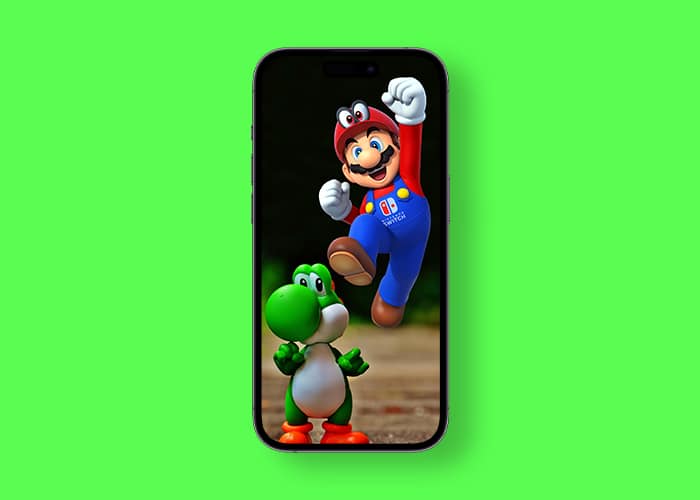 7. Awesome Super Mario poster run wallpaper
Can't get enough of the speed run in Super Mario? Capture the excitement and energy of the classic video game with the bold graphics and dynamic composition of this wallpaper.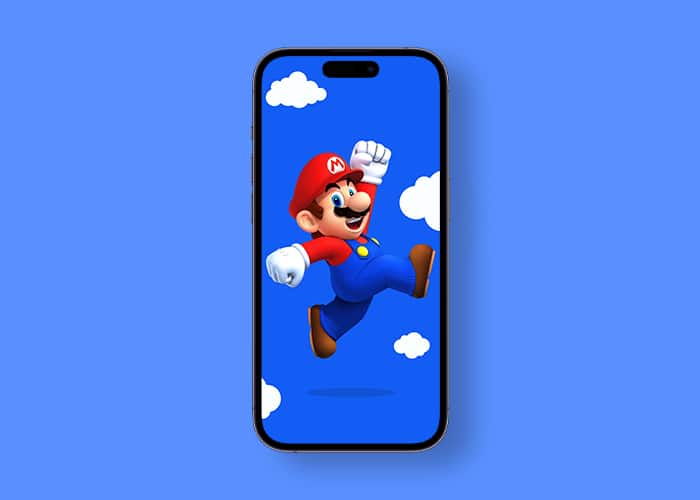 8. Mario Bros digital art wallpaper
Let the colors fly with this eye-catching piece of digital art. Bring the beloved character to life in a whole new way with this imaginative artwork of the Mario Bros.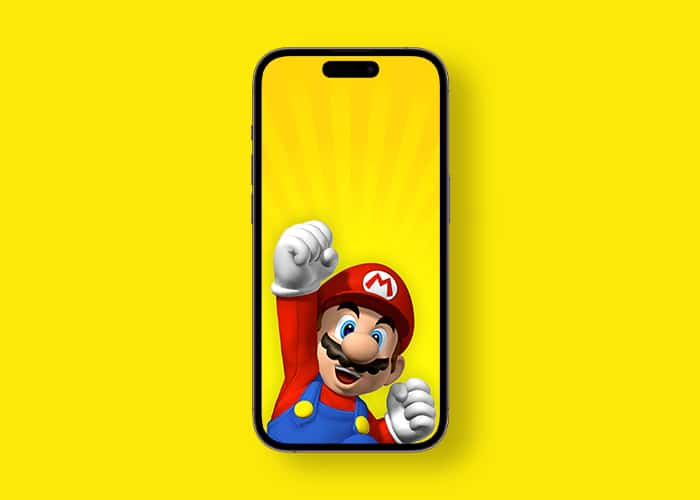 9. The Super Mario Bros movie wallpaper
Whether you are a fan of classic Mario Bros or the latest iteration of the iconic game, there's no better way to show your enthusiasm than by downloading this beautiful still of characters and locations from the Mario world.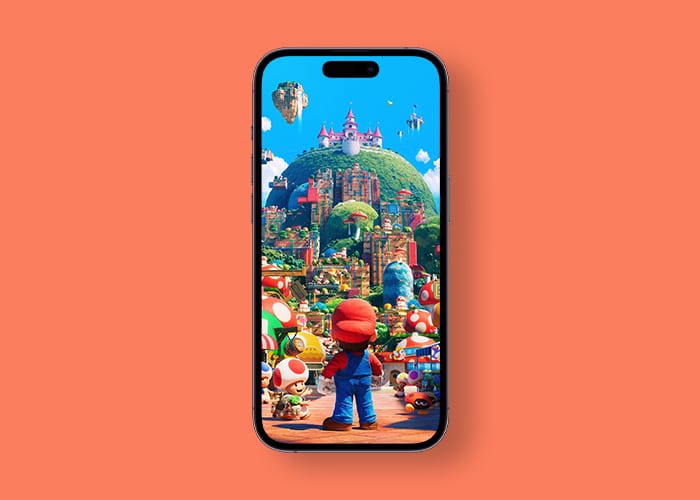 10. Mario Kart deluxe HD wallpaper for iPhone
Showcasing the beloved characters in a cinematic and epic setting, this wallpaper is perfect for the fans of Mario Kart. Get an action-packed still of the game and relive the magic.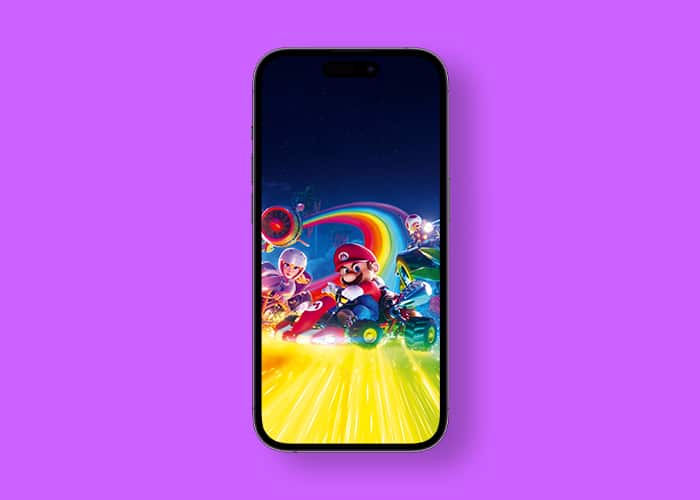 Liven up your iPhone!
Transform your iPhone into a classic arcade-style gaming arena with these colorful wallpapers. Whether you are looking to express your love for the classic series or just have some fun, these wallpapers offer a great way to do both.
With the variety of styles, colors, and designs available, you'll definitely find something suitable for your persona. So, go ahead and take a look at some of the great Mario Bros wallpapers for iPhone; trust me, you won't be disappointed!
Thank you for reading, and I welcome you to drop the name of your favorite wallpaper below.
Read more:
Yash is a driven individual with a passion for technology and its impact on our world. His aim is to educate and inform others about the newest advancements in technology and how they can benefit society. In consonance, he is deeply indulged in anime and Marvel Cinematic Universe, if not writing.