You have been summoned to Jujutsu Kaisen, a dark and mystical world of curses and sorcery. If you are a fan of this electrifying series looking to infuse your iPhone with the supernatural, then your search has met its end. Inspired by various creations on the internet, our in-house designers have prepared a visual treat of meticulously designed Jujutsu Kaisen wallpapers for iPhone!
1. Yuji Itadori Jujutsu Kaisen 4K iPhone wallpaper
Step into the enchanting world of Jujutsu Kaisen with the fearless Yuji Itadori. Witness every intricate detail of his cursed powers by downloading this wallpaper for your iPhone.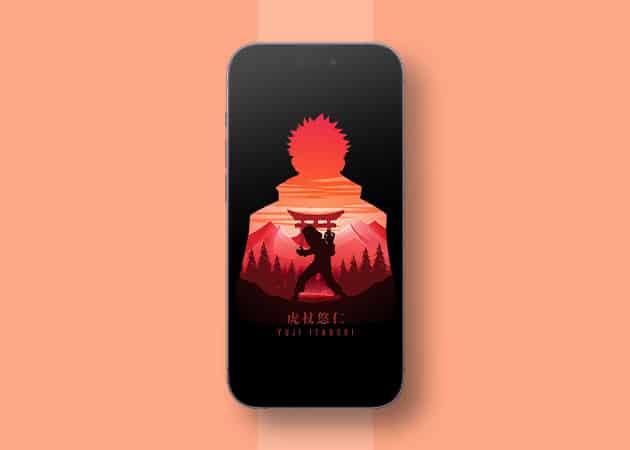 2. Megumi Fushigiro cool Jujutsu Kaisen wallpaper for iPhone
Capture the mystique of cool and enigmatic Megumi Fushiguro right on your iPhone. This aesthetic wallpaper will undoubtedly make your device stand out with a touch of dark elegance.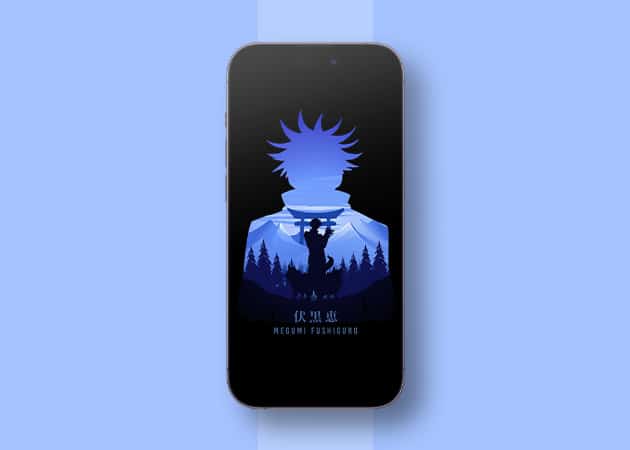 3. Gojo Satoru Jujutsu Kaisen wallpaper
Radiate your iPhone screen with the irresistible charm of Gojo Satoru. Save the allure and limitless power of the iconic sorcerer, radiating his signature aura, by tapping the download button below.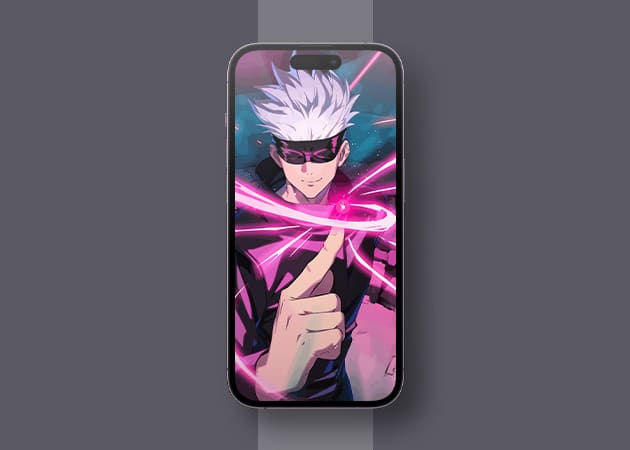 4. Yuji and Sukuna HD wallpaper for iPhone
Get a hold of the intense overshadowing of evil over good between Yuji and Sukuna. Tap the download button to save this dynamic portrayal of the two forces and add an electrifying edge to your iPhone.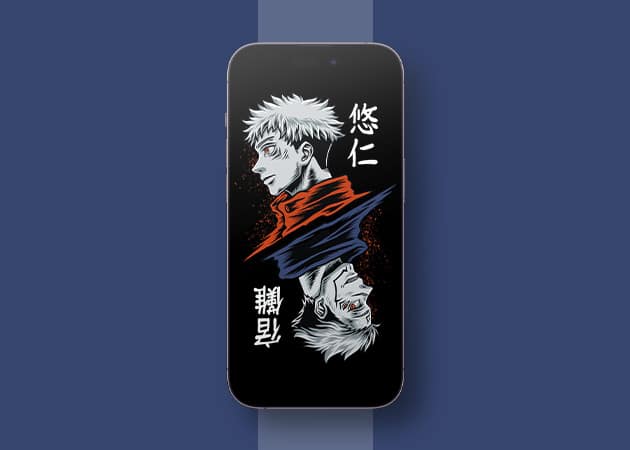 5. Jujutsu Kaisen best iPhone background wallpaper
Encapsulate the spirit of the everlasting and most powerful trio in Jujutsu Kaisen on your iPhone. It is an ideal choice for any fan who wants their device to resonate with the supernatural.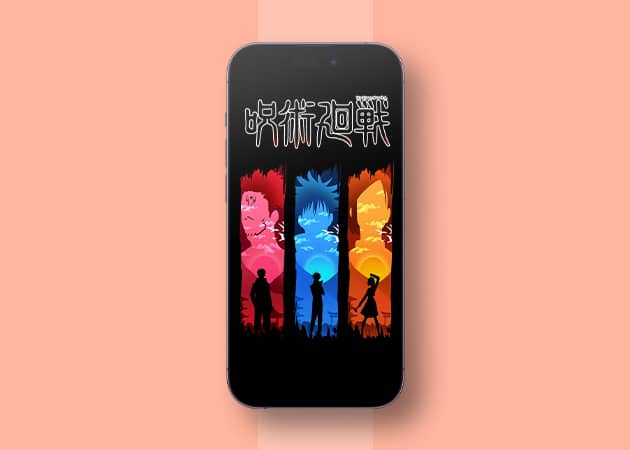 6. Gojo and Geto Jujutsu Kaisen duo wallpaper
You've seen them fighting, but maybe it's time to slow down. Tap the download button to infuse your device with this brilliantly illustrated visual masterpiece that will leave a lasting impression.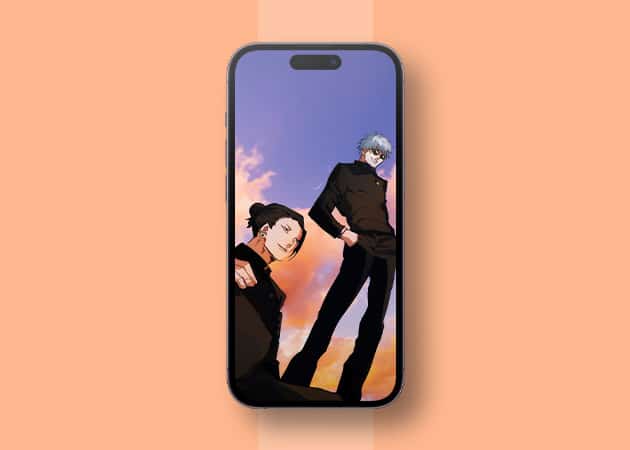 7. Sukuna Jujutsu Kaisen wallpaper
The King of the Curses is here to rule the world again. Embrace the malicious charm of Sukuna if you're brave enough to add a touch of darkness to your iPhone.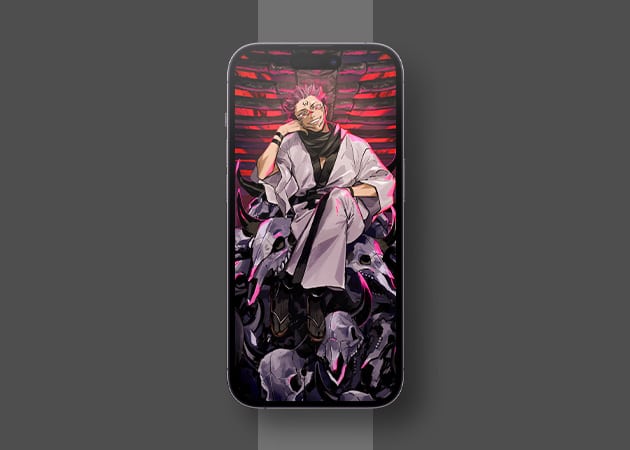 8. Jujutsu Kaisen characters wallpaper free iPhone download
Enjoy the spectacular ensemble of Jujutsu Kaisen characters every time you unlock your iPhone. The diverse personalities and powers of these characters are sure to elevate your mood.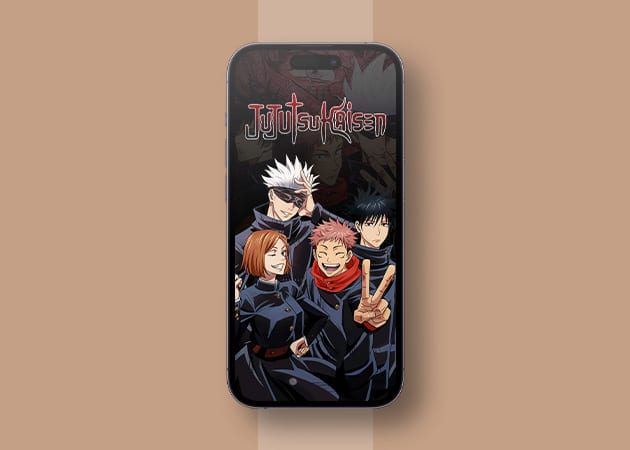 9. Kento Nanami Jujutsu Kaisen iPhone wallpaper
Hit the download button to adorn your iPhone with the unwavering determination of Kento Nanami. Make your device a reminder to remain focused and fearless in the face of challenges.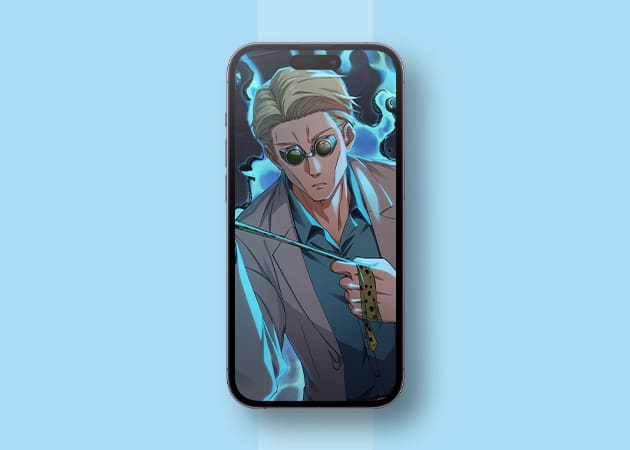 10. Jujutsu Kaisen 0 HD wallpaper
Travel back in time to the origins of Jujutsu Kaisen and immerse yourself in the lore of this captivating prequel. Transform your iPhone into a portal to a world of curses and sorcery.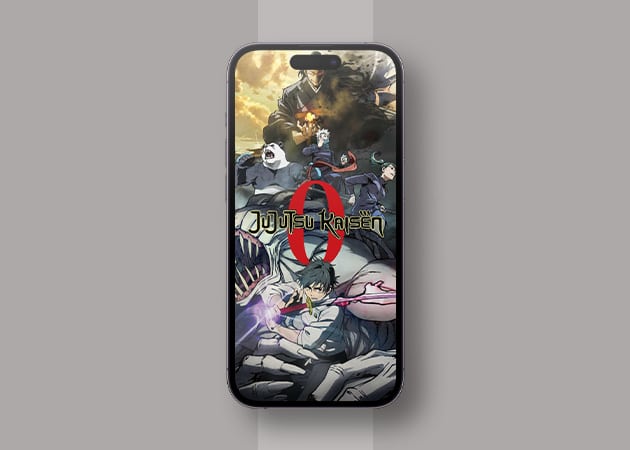 Here's your invitation to Tokyo Jujutsu High!
Whether you choose to showcase the enigmatic Gojo Satoru or the determined Yuji Itadori as your wallpaper, you're carrying a piece of this thrilling world with you. So, don't just settle for the ordinary; let the curses and spells of Jujutsu Kaisen transform your device into a dimension of the extraordinary.
Thank you for reading. Please take a moment to leave your thoughts in the comment section below.
Read more:
Yash is a driven individual with a passion for technology and its impact on our world. His aim is to educate and inform others about the newest advancements in technology and how they can benefit society. In consonance, he is deeply indulged in anime and Marvel Cinematic Universe, if not writing.