Are you someone who likes to make a statement in everything they do? Then you'll also want an iPhone case that fulfills that desire. Something that looks panache and stylish, something like i-Blason cases. But do they have what it takes to be a good iPhone 13 series case?
Let's find out in this review!
An introduction to i-Blason
i-Blason's vision is to make your every day beautiful with their extraordinarily bold designs, strong and stylish accessories. Adorned with gorgeous patterns and colors, their cases will help you stand out from the crowd.
Additionally, they are ever-ready to protect your device from day-to-day bumps, scrapes, and falls. I got my hands on their signature Cosmo and Ares cases for iPhone 13 series. Let's see how well these promises are kept.
1. i-Blason Ares: For ultimate protection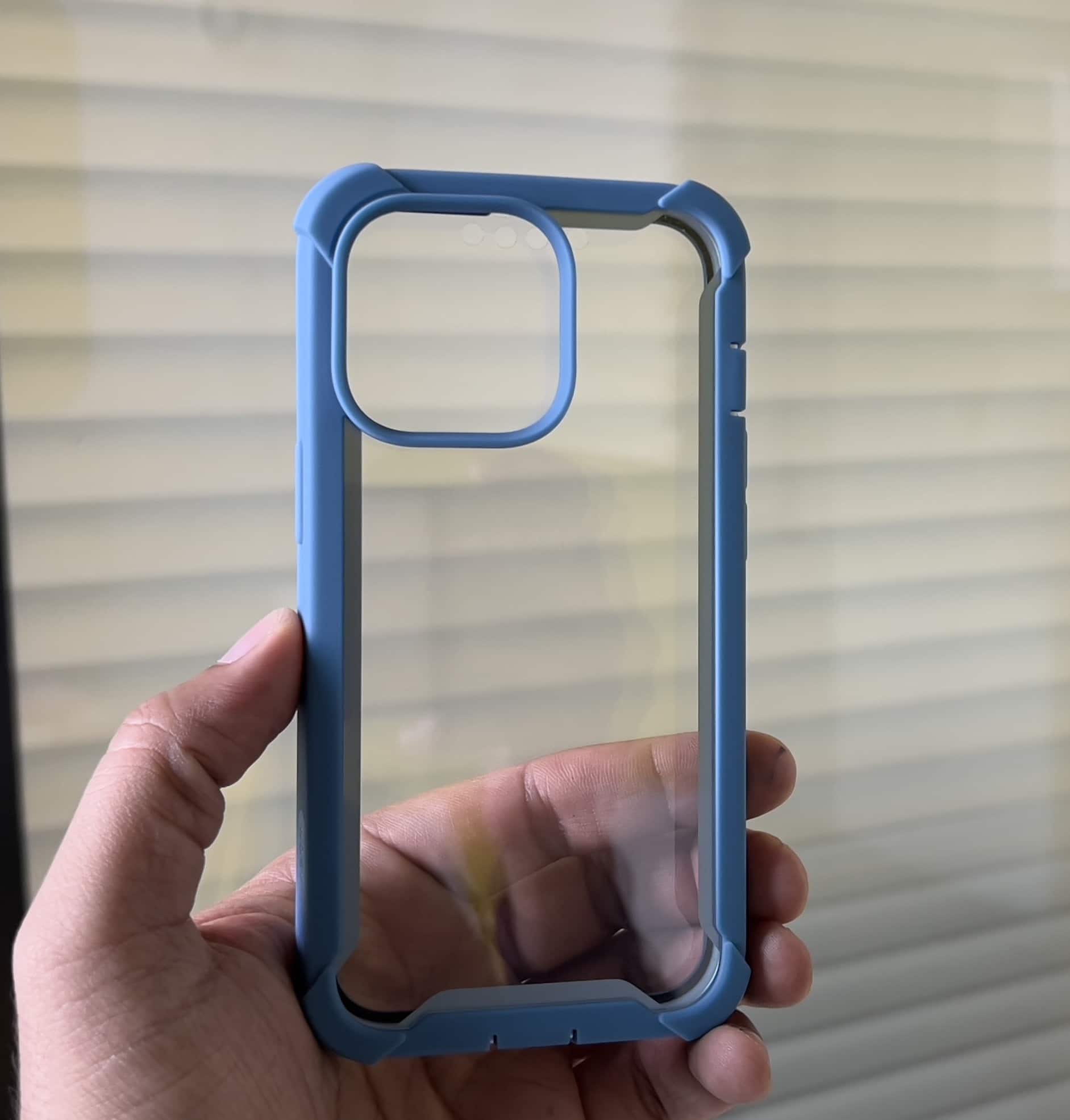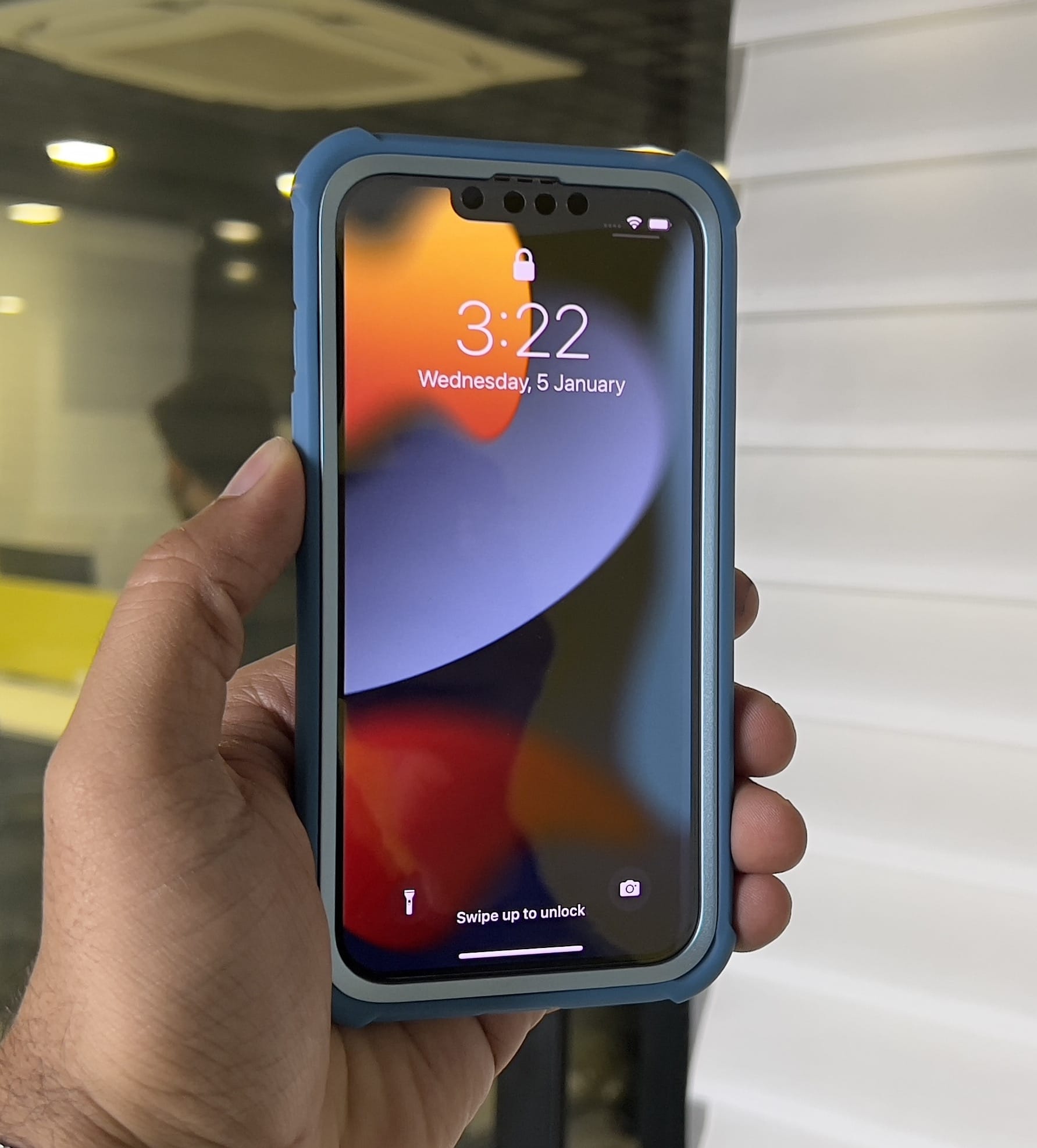 The Ares case will allow you to show off your iPhone 13 while keeping it nestled away from the daily grind. The full-body cases boast a transparent, scratch-resistant clear back and a built-in screen protector.
It mixes flexible TPU and polycarbonate to lend 360° protection and offers CNET-certified drop protection up to 20 feet.
Besides the enclosed design, other elements such as port plugs, deep bezels, and extra-cushioned corners protect from drops, dust, and dirt. An interesting design feature is the metallic-looking inner lining in contrast colors. This adds that distinct look we are promised.
iGeekometer
Design
Drop protection
Value for money
Although a bit bulky, the case is surprisingly lightweight. I would surely recommend it for travel and adventure junkies.
Pros
Full-body design offers 360° protection
Drop tested at 20-feet
Scratch-resistant back
Wireless charging compatible
Cons
Bulky
Affects the screen sensitivity
Fingerprint magnet
Colors available:
iPhone 13 mini – Black and pink
iPhone 13 – Black, blue, pink, and ruddy(red)
iPhone 13 Pro – Black, blue, and gold
iPhone 13 Pro Max – Black, blue, and gold
Buy Now: iPhone 13 mini | iPhone 13 | iPhone 13 Pro | iPhone 13 Pro Max
2. i-Blason Cosmo Classic case: The signature cases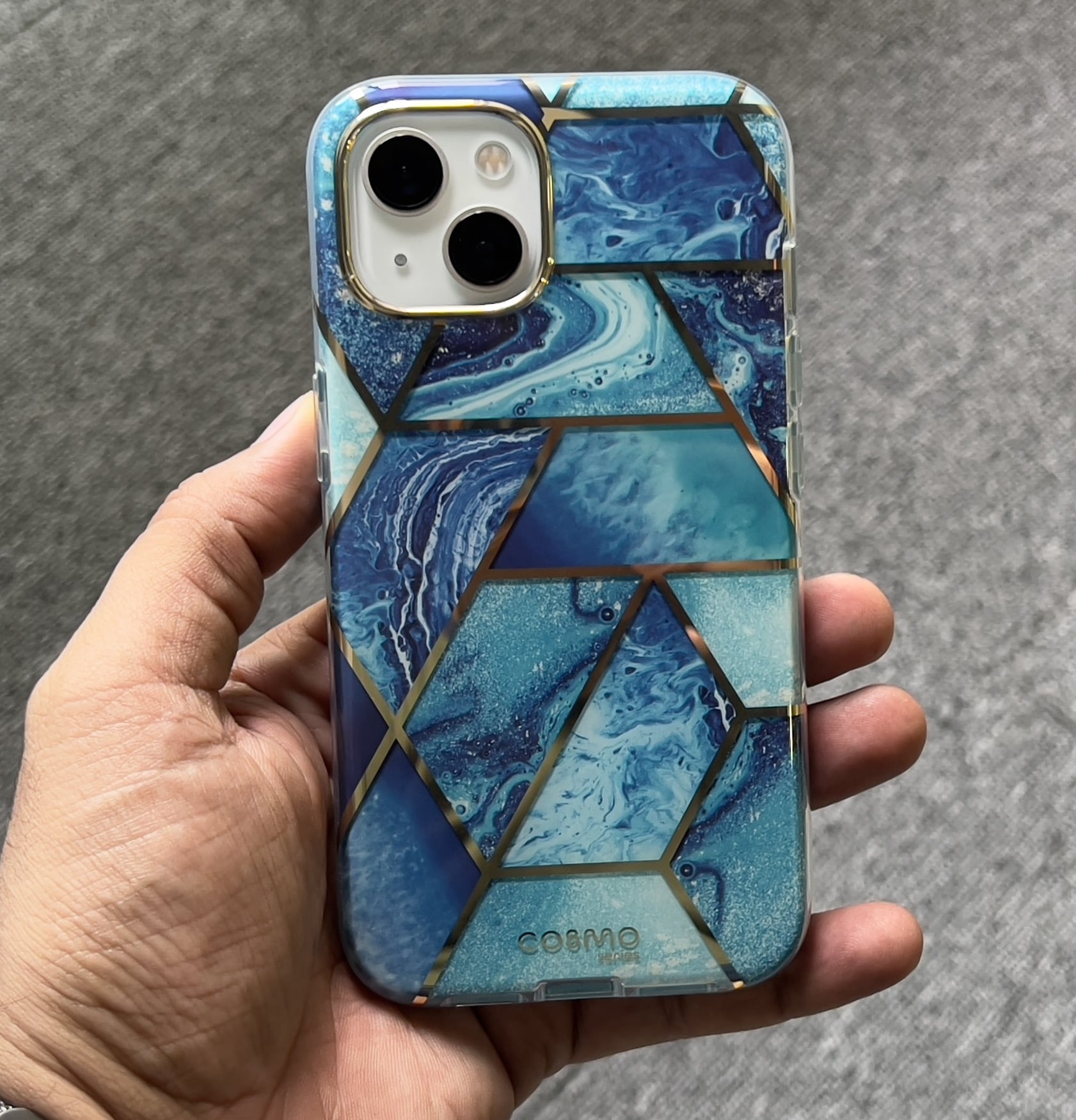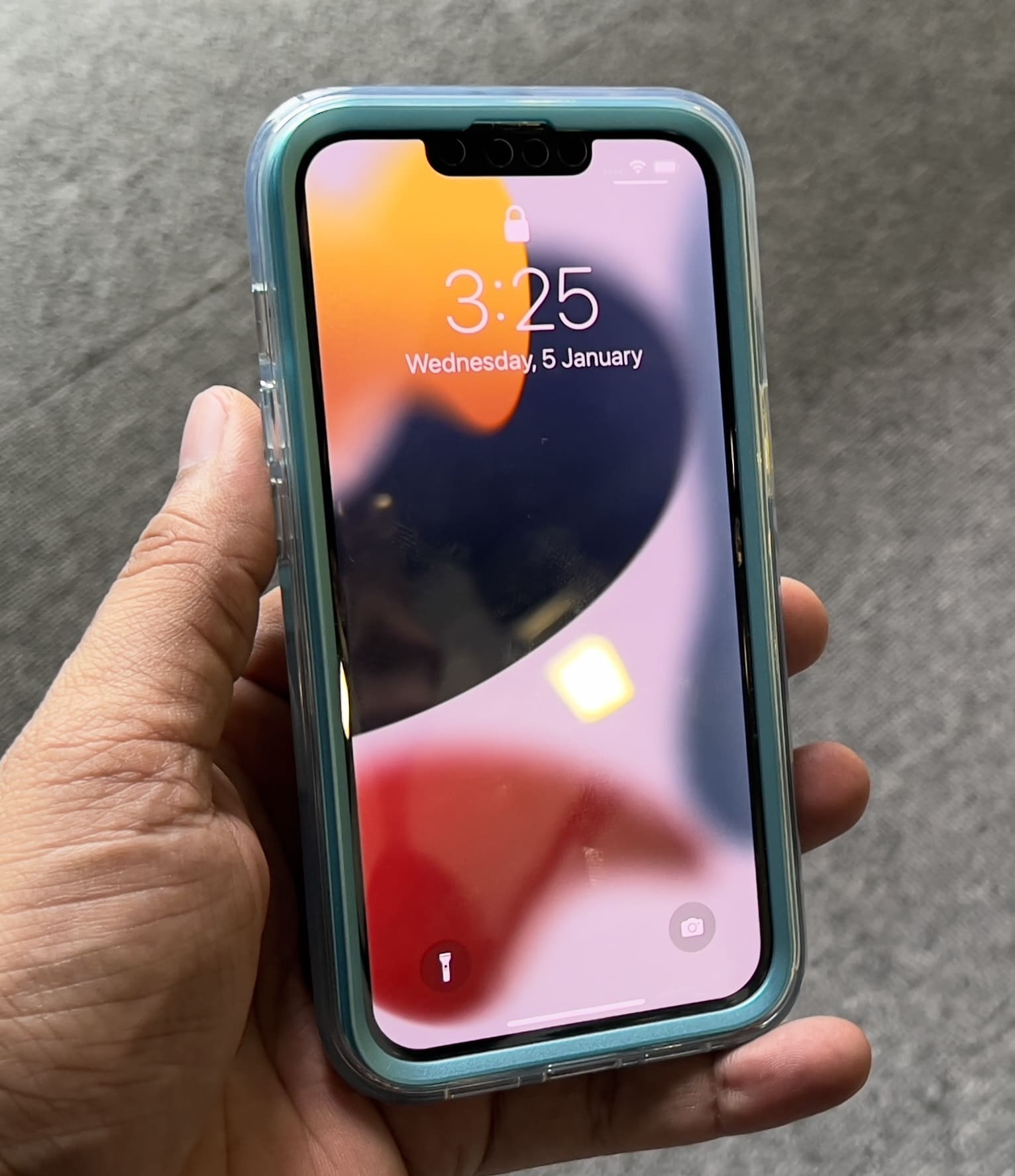 The Cosmo Case by i-Blason decorates the full-body design with their signature glossy marble print and gold accents. Thanks to the bold and bright graphics, it is bound to grab everyone's attention, at least for a few seconds.
And alongside attention, you also get protection. Sandwiched between the screen protector, back cover, impact-resistant TPU bumper, and raised bezels, your iPhone can survive up to 10-feet of drop.
What's more? The casing is scratch and scrape-resistant and won't fade or discolor with use. So, both the device and case will look fresh and new for a long time.
iGeekometer
Design
Drop protection
Value for money
Overall, the case is quite glossy and feels super soft in hand. Thanks to the TPU bumper, you get a secure grip. It feels a bit bulky on the phone but surprisingly maintains a lightweight profile.
Pros
10-foot drop-tested protection
Soft to touch and decent grip
The design won't fade or discolor easily
Wireless charging compatible
Cons
Slightly bulky
Screen sensitivity is not 100%
Might be too glossy for some users
Colors available:
iPhone 13 mini – Ameth, marble, ocean
iPhone 13 – Ameth, marble, ocean, pinkfly, bluefly
iPhone 13 Pro and 13 Pro Max -Ameth, marble, ocean, butterfly, pinkfly, bluefly
*The butterfly, pinkfly, and bluefly designs are different than the marble series
Buy Now: iPhone 13 mini | iPhone 13 | iPhone 13 Pro | iPhone 13 Pro Max
3. i-Blason Cosmo wallet cases: Beauty with utility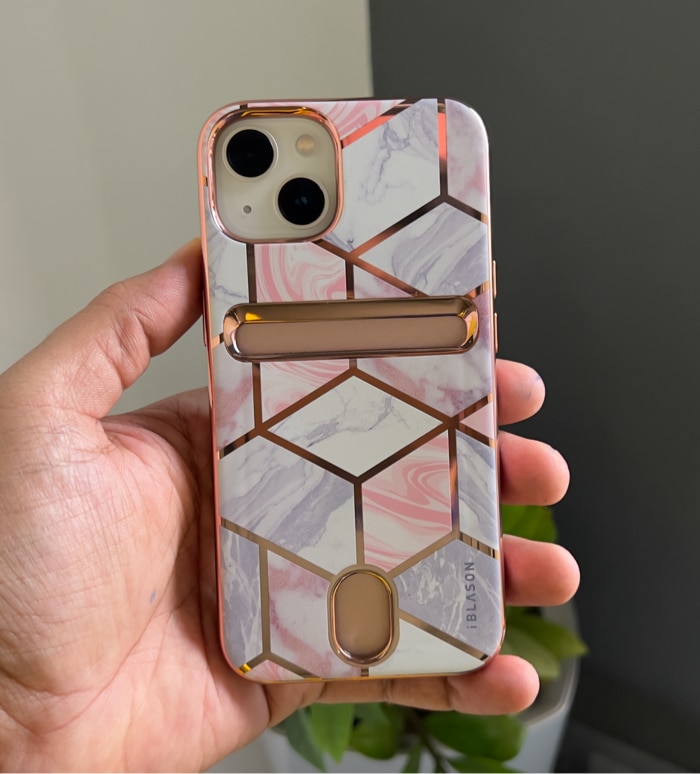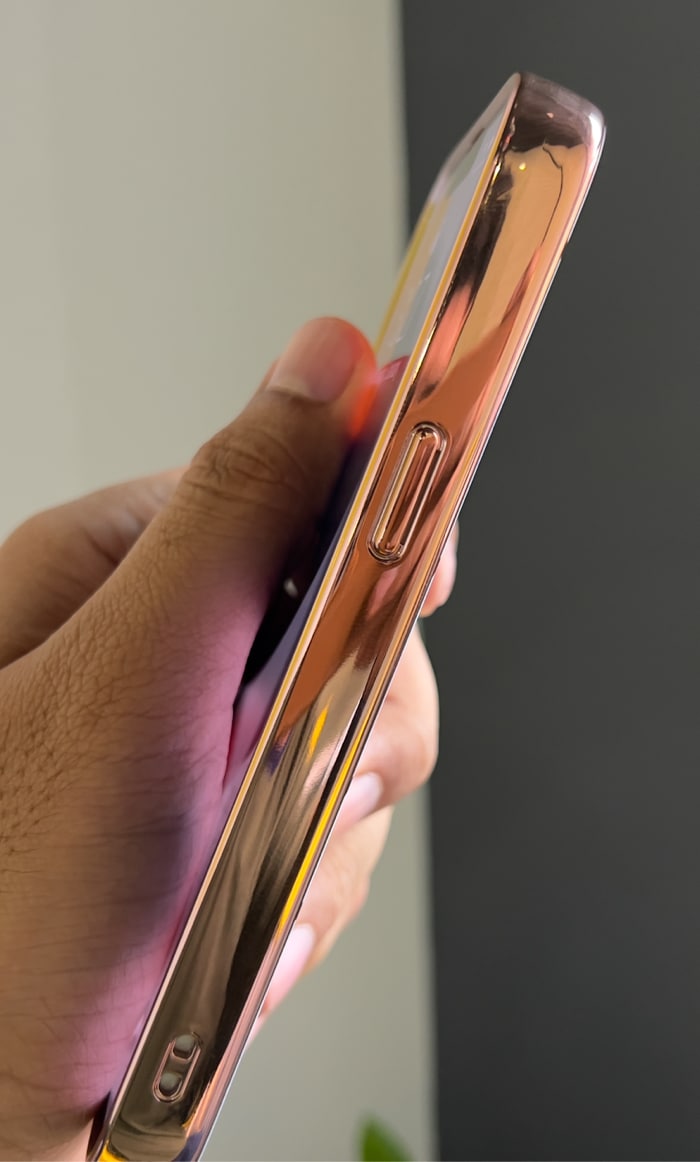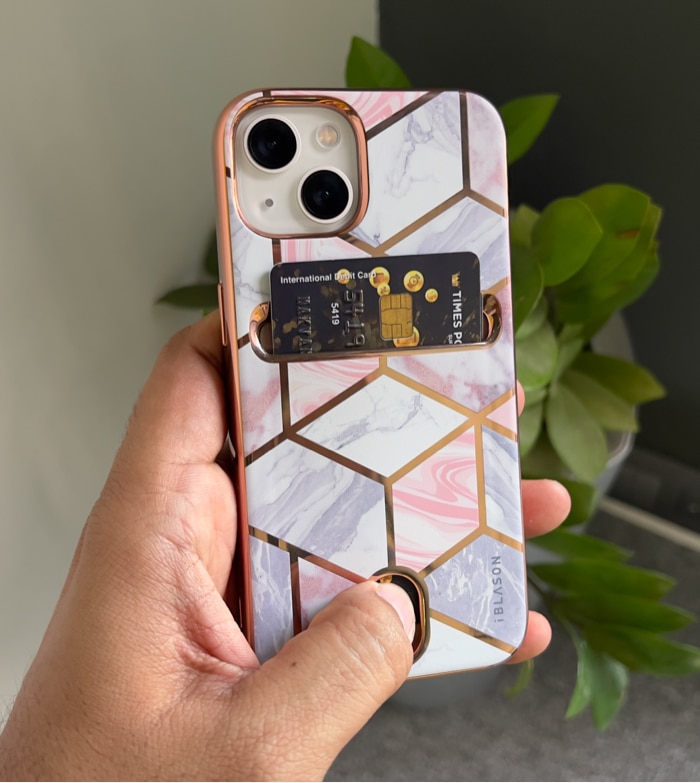 My favorite of the lot, and not just because it carries my credit cards for me 😜. It's sleek, slim, smart, and protects your iPhone. The Cosmo wallet case boasts i-Blason's signature marble-effect print and a built-in card slot.
You can stash up to 2 cards and some cash in there. A neat thumb hole helps you see, select, and use the card you want; it's all a breeze.
The shock-absorbing TPU helps protect the phone from daily wear and tear. Plus, it is also scratch and scrape-resistant and will be its glossy self for a long time.
iGeekometer
Design
Drop protection
Value for money
It could surely make for a perfect shopping companion; you'll get to show off the phone and case. However, the cards don't go all the way in, and you can easily see their tops. And as smooth it might be for you, it may be risky for your bank account.
Pros
Slim and sleek form
Smooth, built-in card holder
Scratch-resistant back
Easy to snap on and off
Wireless charge-compatible
Cons
Cards are visible
The gloss is not for everyone
Colors available: Ameth, marble, ocean
Buy Now: iPhone 13 | iPhone 13 Pro | iPhone 13 Pro Max
Is i-Blason the perfect match for your iPhone?
i-Blason certainly has a variety of bold, interesting, and protective cases that'll help you make a statement. And as true with any bold choice, they are not for everyone. You'll either love-love these cases or not like them; personal preference plays an important role here.
I have seen and used quite a few i-Blason cases in the past, and I am happy to report that the quality is well maintained. However, I am not too happy with the repeated design, graphic, and color story.
Agreed, they are the signature cases, and yes, the flower- and butterfly-inspired collection is also amazing, but the brand certainly needs to explore a bit more if they want to maintain their 'stand out' status.
Read more:
Readers like you help support iGeeksBlog. When you make a purchase using links on our site, we may earn an affiliate commission. Read more.
A self-professed Geek who loves to explore all things Apple. I thoroughly enjoy discovering new hacks, troubleshooting issues, and finding and reviewing the best products and apps currently available. My expertise also includes curating opinionated and honest editorials. If not this, you might find me surfing the web or listening to audiobooks.