While haptic feedback is a great feature since it can improve the experience of using an iPhone, many may not be fans of it. And if you are one among them and want to remove haptics from a particular instance or completely, read along.
How to turn haptic feedback and vibration off on iPhone
Open Settings.
Tap Sounds & Haptics.
Scroll down and tap System Haptics.


However, that doesn't remove the entire haptics from your iPhone. The vibrations will be enabled while receiving calls and using 3D touch for supported iPhones. You can stop vibration while receiving calls by disabling the following:
Play Haptics in Ring Mode
Play Haptics in Silent Mode


To disable vibrations completely from your iPhone: Open Settings → Accessibility → Touch → and turn off Vibration.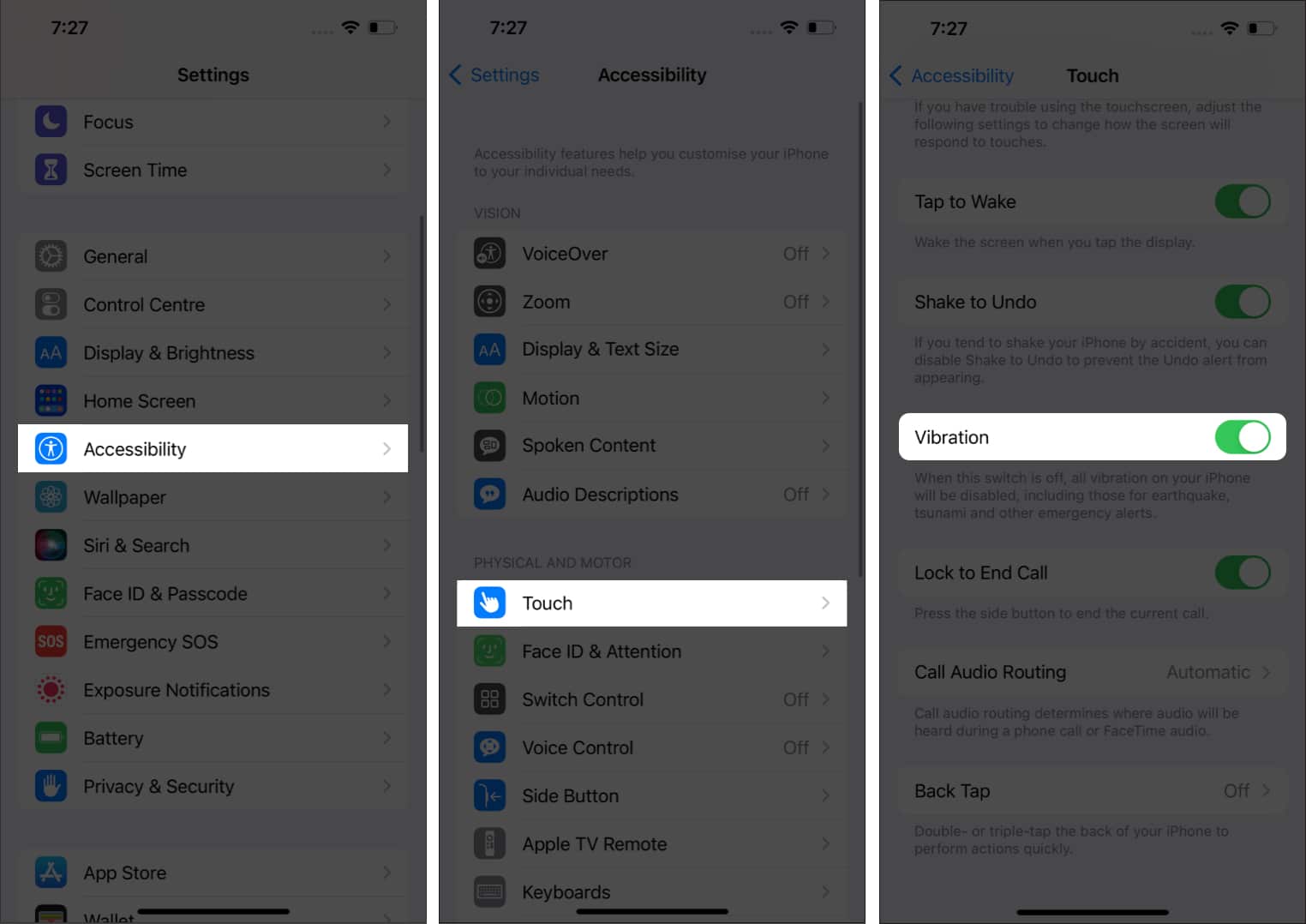 Note: If you had turned on keyboard haptics on iPhone by accident, then you can disable it by following the same steps to enable it, except in the end, you have to turn it off instead of turning it on.
If you own an iPhone with a Home button and aren't a fan of the haptics when pressing the Home button, you can adjust it by following these steps:
Go to Settings → General → Home Button.
Select any levels from 1-3.
Note: 1 for the lowest level of haptics and 3 for the highest
Tap Done after selecting.


Unfortunately, you can only adjust the haptics. You can't fully disable it!
FAQs
Q. How do I turn off sound feedback on my iPhone? 
You can change sound feedback on your iPhone by opening Settings → Sounds & Haptics. Here you can make changes for each option accordingly. Or else you can also turn on silent mode to completely silence your iPhone.
Q. Does haptic feedback drain my iPhone battery? 
Yes, haptic feedback can drain your iPhone battery since it uses dedicated hardware. But the battery consumption is very minimal.
That's it!
I hope this guide helped you disable haptic feedback on your iPhone. While haptic feedback promises to improve your user experience with iPhone, there could still be some who may not be a fan of it. While we are at it, which are the other features of the iPhone that you don't like? Let me know in the comments below.
Here are some more iPhone tips and tricks for you:
Anoop loves to find solutions for all your doubts on Tech. When he's not on his quest, you can find him on Twitter talking about what's in his mind.