Sometimes all you need is a perfect filter to turn a gloomy day happy, a subtle photo artistic, or make a bad hair or skin day go away. And all you need to find the best Instagram filters for your stories and reels is to read this article.
For your ease, I have divided the filters into categories. So scroll, click, and find the perfect Instagram filters for you!
Best Instagram filters for selfies
1. No Filter Filter by alexandra_rmh
As the name suggests, it subtly enhances your features in a manner that looks natural. Similar to the no-makeup makeup look, trending nowadays. The filter softens the skin and adds an understated shimmer. Moreover, it is also the perfect filter for guys.
2. Luminous by paolaalberdi
If glowing skin is your goal, Luminous should be in your arsenal. It smudges all the fine lines and texture, giving you a creamy, dreamy, slightly sun-kissed look. Plus, it fares well in every situation, whether you are wearing makeup or not.
3. Basiquinho by myrellamoreiral
I usually avoid filters that put makeup on you because they look too cringy. However, a few do a pretty decent job, and this is one of my favorites. It smoothens the skin, changes your eye color, and edifies the skin texture. However, it might not fit your bill if you're looking for a no-makeup look.
4. Good Skin V.2 by dingmintt
In addition to giving you clean and supple skin, aka good skin, the filter also lets you manage the overall look. It boasts 4 variations that'll make your eyebrow and eyeshadow game strong. Furthermore, you can adjust the intensity of the filter. Simply move the slider on the right up and down.
5. Lolita v.2 by benjamin30323
Another makeup filter that doesn't go overboard and thus makes it into my favorites list. The great thing about this one is that its skin smoothing is almost flawless, and the little mole is quite realistic.
Popular aesthetic filters for Instagram
6. Clarendon by yhone_03
Clarendon is amongst the most used and favorite default filters for Instagram posts. You can use it in reels and stories. It cools down your shot by increasing saturation and contrast, giving it a more mature look.
7. FAVX by agusfich
Instagram packs a variety of grid-style filters, but this one has my heart. Majorly because of its frame composition, there are some super-zoomed and some upside-down shots. It's great for capturing a selfie or a scene from different angles.
8. Soft-blur by tentangstories
Most people will consider blurry shots a mistake. But sometimes, beauty doesn't lie in the sharp captures. A defocussed softness is what we need. And this filter does exactly that. It artistically blurs the subject without losing the essence.
9. Glitter on White by janmahavan
As Toni Collette said, "a life without glitter is no life." But over-the-top glitter doesn't look classy at all. This is why I love this minimalistic yet glittery filter. It glitters the white and bright areas, creating contrast with the rest of the image.
10. Custom Color by Instagram
No matter what's your aesthetic, this filter will suit your taste. Just select the color of your choice, and the whole image will be overlaid with it.
PS: If you love this one, try Color Highlighter by Instagram. Instead of a complete overlay, this one highlights the chosen color, and everything else goes grayscale.
11. Filtros Do VSCO by boydfcz
VSCO is an extremely popular photography app for iPhone, and this filter brings some of the app's most popular filters to your fingertips. Enjoy!
Coolest Instagram filters for guys
12. Sunrise Vibes by diogomiguelbaptista
They say nothing can beat the golden hour glow. I say they might not have tested this filter because it can replicate the golden hour light any time of the day. Plus, it smoothens out the skin and gives you a tan.
13. Duo Tone II by Instagram
A fun and colorful filter will take your selfie game to another level. Plus, it comes in four color options, each quite different.
Retro IG filters
14. Old Film⌃ by _ghosh_
This filter reminds me of silent black/white movies. It turns your videos and photos grayscale and even packs authentic glitches and scrapes.
15. That 90s film by shutterangle
This one nails the vintage looks. You'll be welcomed with pale tones, retro-style camera details on the border (you can tap it to remove it, there are three styles available), and everything you'll need to create nostalgic vibes.
16. VHS II by frevil_21
While the latest phones have highly improved the video recording quality, the old-school video cameras had a different charm. And whenever you want to live that charm again, just use this filter.
Trippy Instagram filter
17. Waves by kar.ina_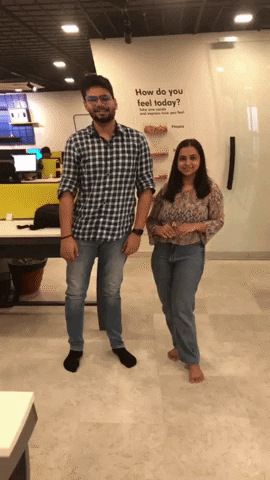 An incredible filter creates waves on screen, so you're moving continuously. While not great for photos, it makes for amazing videos. You might have spotted the filter on Instagram, as it was trending at the time of writing.
18. UnderWater by korobov_denis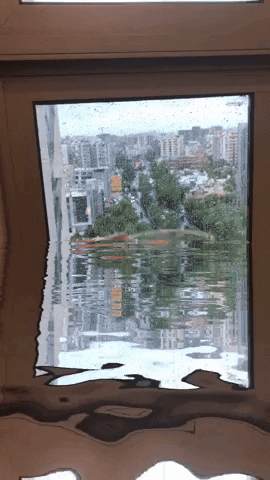 Wanna take a dip into the pool without getting wet, or do you want to create a reflective image without a water body handy? This filter will help you create spectacular images and have fun.
19. Lenticular by Instagram
A super cool filter that mirrors the image and adds two colored lines over it, creating a super-duper trippy effect. And if you want variety, the filter gives you four options.
20. Space Warp by eddyin3d
Be an astronaut, but make it fun and wild. Walk around the space to explore, and move your head right or left for more. But for the most fun, open your mouth wide.
Best AR effect for Instagram
21. Corpse BLCK by navs.navs
Well, not really scary, but surely fun. Try it once to see if the bad side suits you better.
22. Butterfly by batalova_v
A filter for days when you're feeling too cute. Trust me, it will make you look cuter and keep the kids around you busy for some time.
23. Rubber Duck by pixelchefs
When you're bored and have some battery to spare, it's time to engage with this filter. Play some melodramatic music and let the duck walk it out.
24. Duality by eddyin3d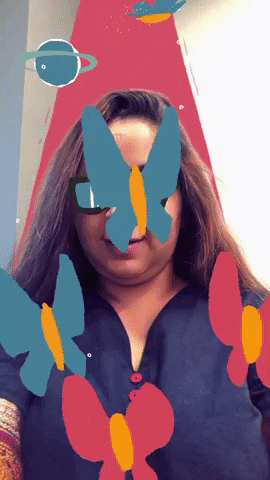 It's actually two filters in one. You can go all bold and colorful or shake your head for a B/W effect.
25. Go inside drawing by karenxcheng
Truly a masterpiece; Just follow the instruction so the filter can do its job. And then zoom in or out, and explore the drawing to your heart's content.
Fun and funny IG filters
26. Cartoon face by triutra
The screenshot says it all. Just remember to tap the screen to change your eye color. He looks as good as a cartoon, don't you think?
27. Menangis by hansraii
It's no fun crying unless you're using this filter. Yes, the Snapchat version of the crying filter is better, but this is the best one on Instagram.
28. Toonface by chmnda
I really love how this one feels. Tap to change the expressions on the toon's face.
29. Infinite Zoom by Instagram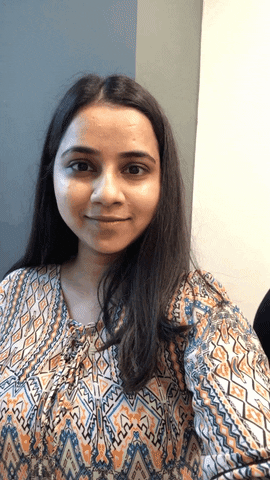 Just open your mouth and enjoy the AR magic, and since a screenshot wouldn't do it justice, I am adding a GIF. (Sorry if it was too scary)
30. Babe Babe by mmmdy
Calling all boss ladies for some fun, interesting, and peppy backgrounds. I also love it triplicates you, not too on your face, but still fun.
Best Games Instagram filter
31. Catch the Snitch by harrypotterfilm
Are you a Harry Potter fan? Then it's time to play some Quidditch. You can play the game from the front and back camera, and interestingly, the gameplay is slightly different. So, it's like playing two games at the price of one filter.
32. Stack by keeator
Time to test your reflexes. How many blocks can you stack? Share your scores with us on our Instagram account.
PS: Remember to mention the article in Stories or DM. Otherwise, our Instagram admin and audience will get confused.
33. Word scramble by gu_christopher
It might look easy, but let me warn you, it ain't as easy. So get all your brain cells working because you'll definitely need it.
FAQs
How to find trendy filters for Instagram?
There is no sure-shot way to spot a trending filter. What you can do is observe, and if a certain filter is getting repeated, it is trending.

You can also go to stories and select any filter → tap the filter name → scroll and select Browse effect gallery → tap various tabs to explore new filters.

How to find a filter and save it?
You can go to the effect gallery as shown above and search. Tap the filter you want and select the bookmark (favorite) icon. Furthermore, when watching a reel, tap the filter icon above the creator's name, try it, and save it if you like.
How to view saved filters on Instagram?
Go to the effects gallery and tap Saved to view all your saved filters. Also, when making a story, the effects on the left-hand side of the camera button are saved filters.
How do you download Instagram filters? 
You can't download Instagram filters, only use them in the app.
That's all, folks
Hope you enjoyed the list. Remember, as we spot new Instagram filters, we will update the list, so bookmark the page and keep returning from time to time.
Is your favorite filter included in the list? Which one is it? And if it's missing, share its name in the comments below. We'll love to make some new favorites.
For more Instagram hacks, check the following list:
A self-professed Geek who loves to explore all things Apple. I thoroughly enjoy discovering new hacks, troubleshooting issues, and finding and reviewing the best products and apps currently available. My expertise also includes curating opinionated and honest editorials. If not this, you might find me surfing the web or listening to audiobooks.