Benks ArmorPro and ArmorAir cases are a perfect companion for your iPhone 14, 14 Pro, or 14 Pro Max. Crafted with high-quality Kelvar fiber, the products give uncompromised safety and looks to your precious smartphone.
Pros
Made with 600D DuPont Kevlar fiber
Lightweight and durable
MagSafe support for easy connectivity
Cons
Clipping the case on and off can be tricky
Editor's rating: 🌝🌝🌝🌝
Price: $39.99
With the iPhone 14 series, Apple added another smartphone range with a sleek body and efficient features. Expectedly, the iPhones come at a price. So, if you have made such an investment or plan to do so soon, you should consider protecting with a decent and reliable case. So, let me introduce you to Benks MagClap ArmorPro and MagClap ArmorAir cases for the iPhone 14 series.
Made of high-quality Kevlar fiber, these two iPhone 14 cases bestow top-notch safety to your dearest smartphone without missing out on style or elegance. Their strong build keeps your phone safe from sudden falls, drops, or hits. The minimalistic design is coupled with extraordinary protection.
But the market has plenty of iPhone 14 Pro cases offering similar features. So, what makes Benks MagClap ArmorPro and MagClap ArmorAir worth your money? I have reviewed both offerings individually to help answer that question. Let's get started.
The first impression is the last. Benks firmly believes the saying and tries to mirror it in its products. Luckily, I got a firsthand experience of the brand's sincere devotion towards quality experience while unboxing Benks iPhone 14 Pro cases- MagClap ArmorPro and MagClap ArmorAir.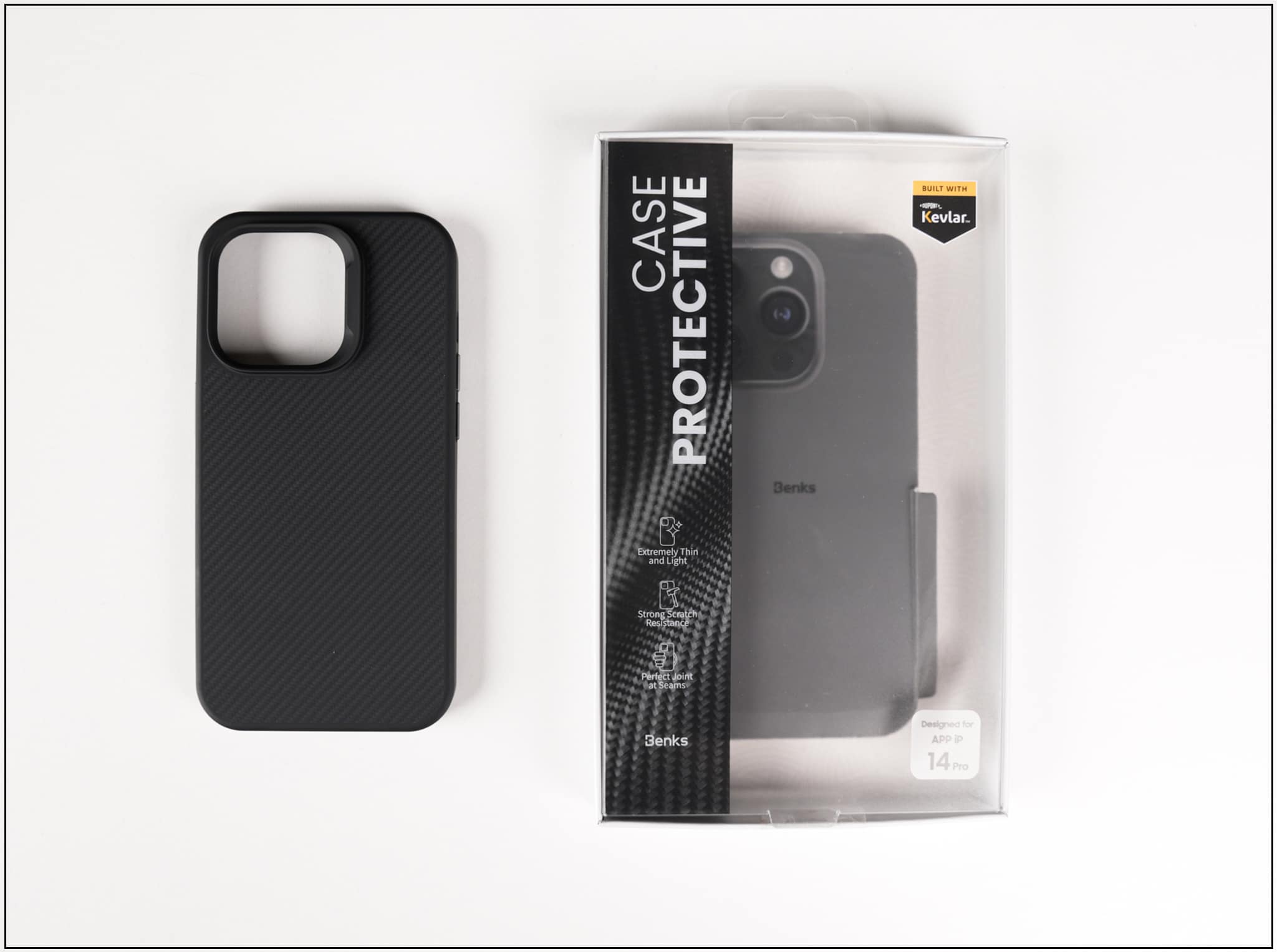 Both the Benks iPhone 14 cases came protected inside a solid rectangular cardboard box that kept them safe from all damages in transit. The translucent lid on top of the cardboard box gave me a blurry glimpse of the cases placed securely inside the box. Once I removed the lid, I met the star of our discussion – MagClap ArmorPro and MagClap ArmorAir.
Inside, the cases were placed over an iPhone dummy cutout. Now, this might be a trivial thing, but it indeed grabbed my attention. The sole reason for this was the added security the cutout offered to my cases.
With Benks ArmorPro and ArmorAir cases, you get minimalistic, clean, and sturdy packaging. A complete 10/10 packaging deal for me.
Design & build quality
Benks takes pride in creating products with innovative designs and unmatched quality. The Armor series I have covered in this article is a perfect example of this.
Benks MagClap ArmorPro Case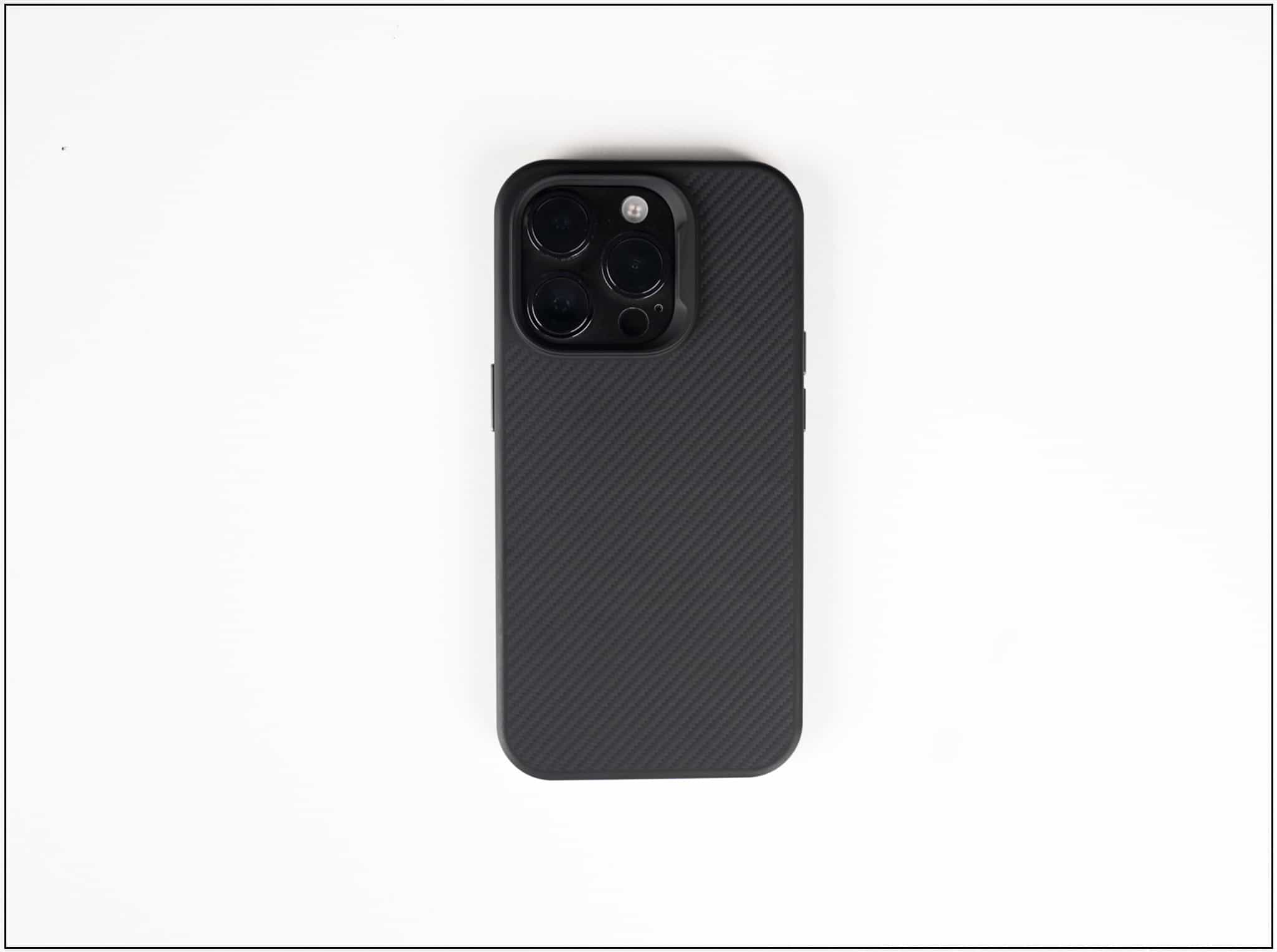 iPhones are costly, and you won't like to compromise their safety. With Benks MagClap ArmorPro case, you can throw all these fears out of the window. The cover is made of aerospace-grade 600D DuPont Kevlar fiber that blesses your iPhone 14 with unprecedented protection without adding extra weight. Indeed, a much-needed quality in a smartphone cover.
This case exudes military-grade standards and completely wraps your iPhone 14 in its safety. In addition, the soft thermoplastic polyurethane (TPU) frame offers good elasticity and protection from buggy oil stains. High elasticity helps you attach and remove the cover with ease.
Further, ArmorPro is designed to offer 3X better protection than the prescribed military standard. So, even if you drop your iPhone 14 in a busy street and someone stomps on it, you don't have to bawl your eyes out.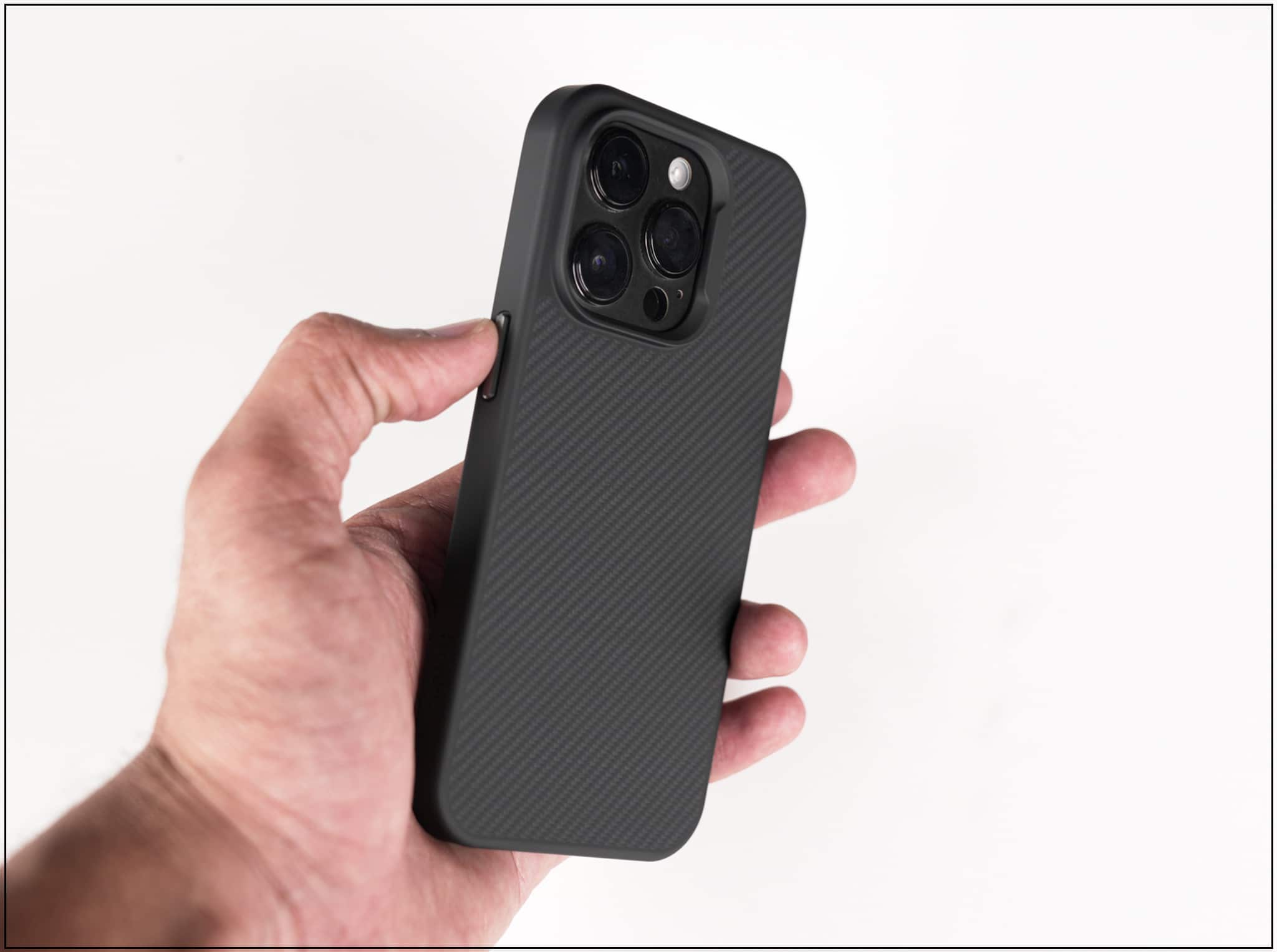 The smooth texture of the cover gives a firm grip that lets you hold your iPhone 14 Pro the way you want. In fact, the perfect curves of the cover envelop your smartphone like a second skin. Moreover, its lightweight body build won't feel bulky on your hands, irrespective of the time you hold it.
In addition, ArmorPro adorns a soft, sleek lip that runs across the front of the case, giving extra protection to your iPhone 14 Pro screen. The pliable lip also helps in adding and removing the cover swiftly.
Cameras form the heart of any smartphone. Despite all precautionary measures, camera lenses are prone to catch some scratches. However, the Benks MagClap ArmorPro case has elevated lips around the rear camera cutout. This raised bezel safeguards the precious tri-camera cluster from scratches that will likely arise when you place the smartphone on flat surfaces.
Benks MagClap ArmorAir Case
Regarding design and build, MagClap ArmorPro and MagClap ArmorAir are similar. Like ArmorPro, ArmorAir is also made with 600D DuPont Kevlar fiber material. Thus, offering you a lightweight but durable cover guard for your iPhone 14 Pro.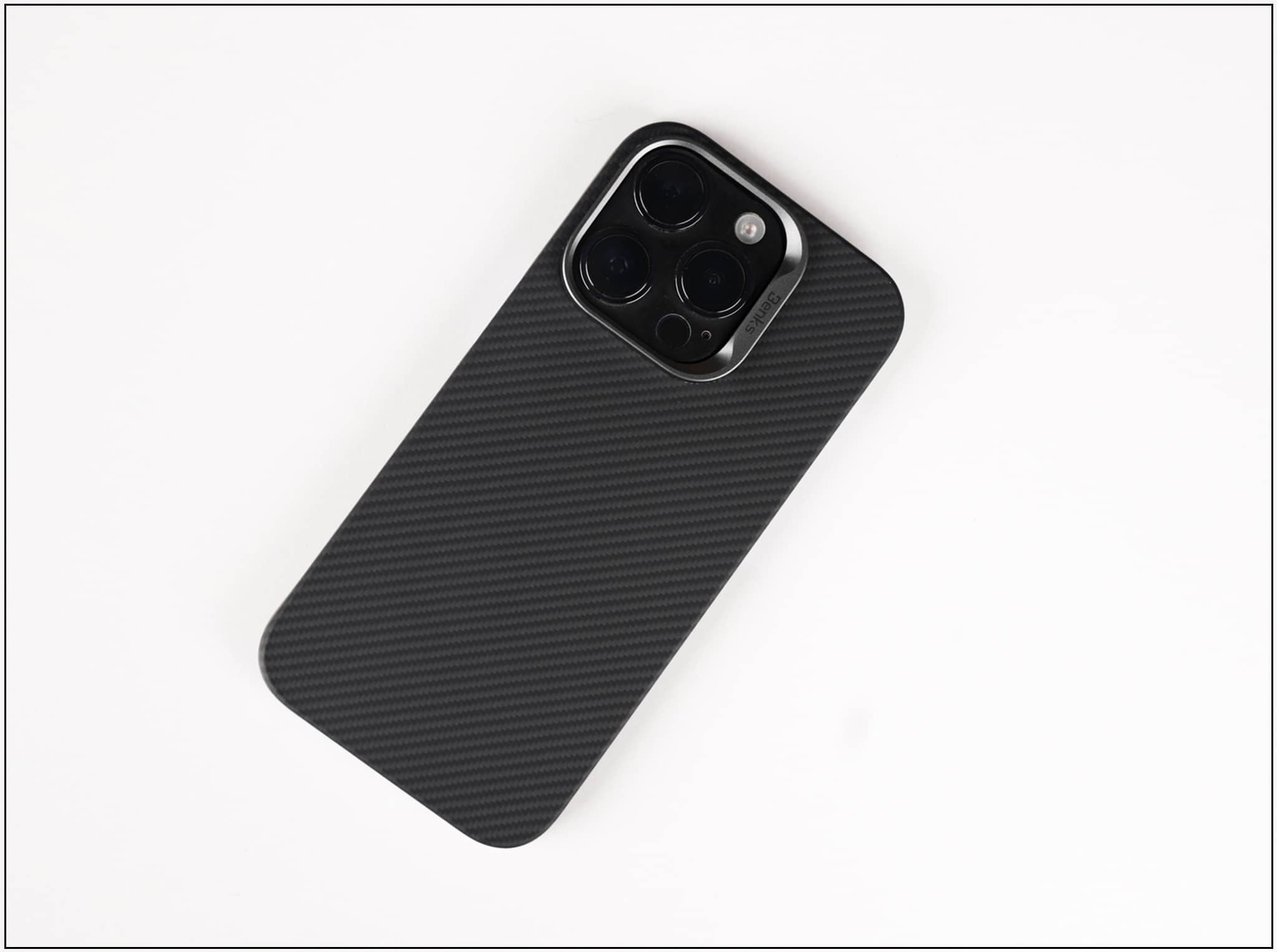 The raised bezel for the rear camera module is also expectedly present in the MagClap ArmorAir case. Further, the case is entirely scratch resistant. So, no matter how you use your iPhone 14 or where you place it, your device will always be in good custody. ArmorAir, too, is MagSafe compatible. Put your iPhone 14 Pro on a MagSafe charger with the cover on and relax.
The only evident difference between the two cases is regarding the accessibility buttons, which are absent in ArmorAir. Moreover, you won't find a lip extending across the front of the cover, making addition and removal a bit tricky.
Features – Same same but different
With Benks MagClap ArmorAir and ArmorPro cases, you can flex your iPhone 14 while keeping it safe from the hustle-and-bustle of everyday grind. So, if you love subtle and classy aesthetics, you will get easily swayed away by these protective covers.
The butter-like feel of the 600D DuPont Kevlar fiber makes every touch a delightful experience. Their lightweight bodies ensure seamless portability, while the rugged build offers uncompromising safety against bumps and drops.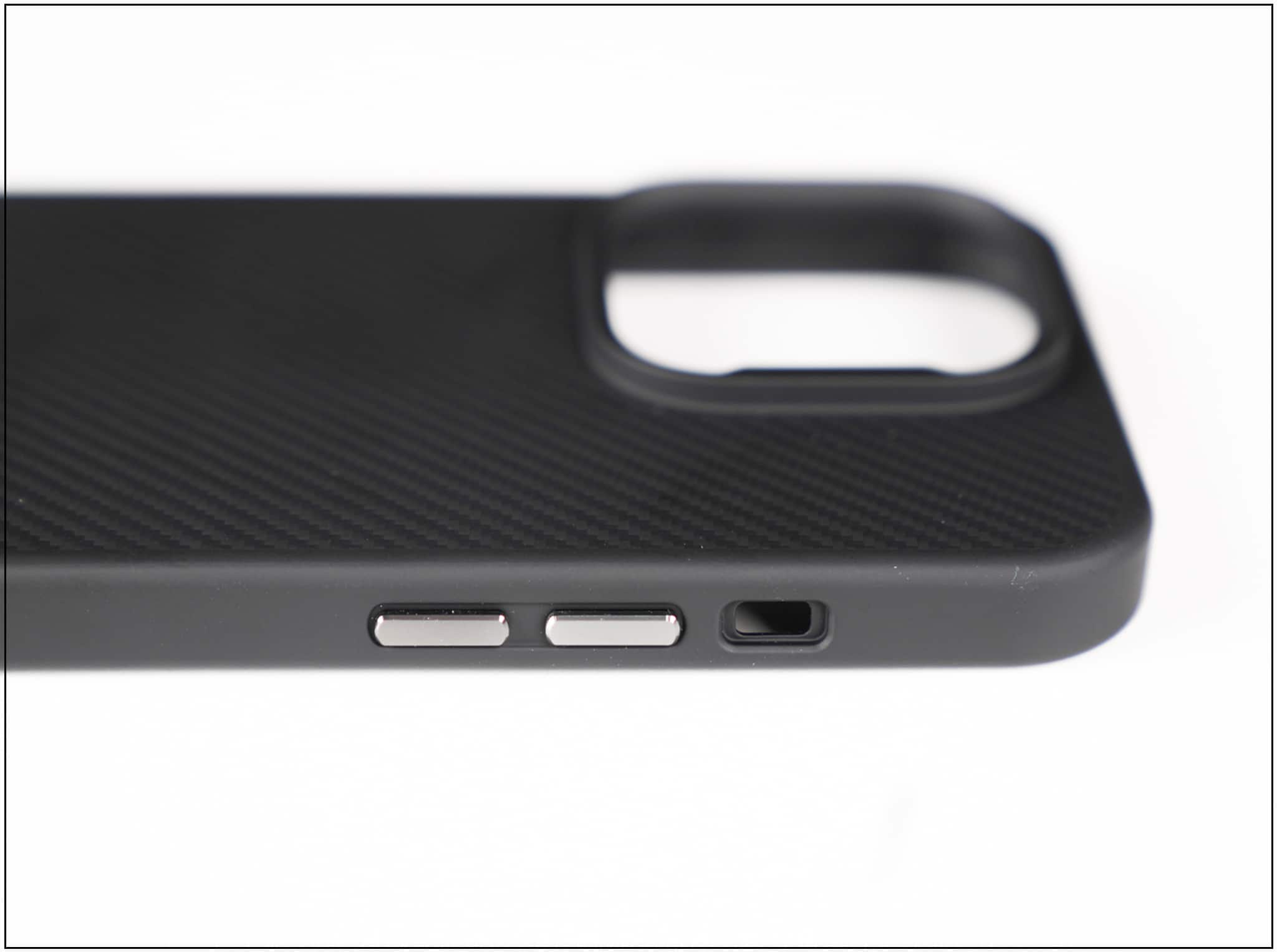 One of the best features of ArmorPro is the easily accessible buttons placed on the sides. This includes the volume buttons and the power button. Alongside, there is a cutout for the Mute button, ensuring easy up and down slides with no restriction. Generally, the buttons placed on the cover cases of smartphones are rigid.
But, as expected, Benks is different. The buttons on ArmorPro protective case for iPhone 14 are highly responsive and perfectly sit right over the smartphone buttons. When I tried using the volume button on the case, the result was no different than the actual one.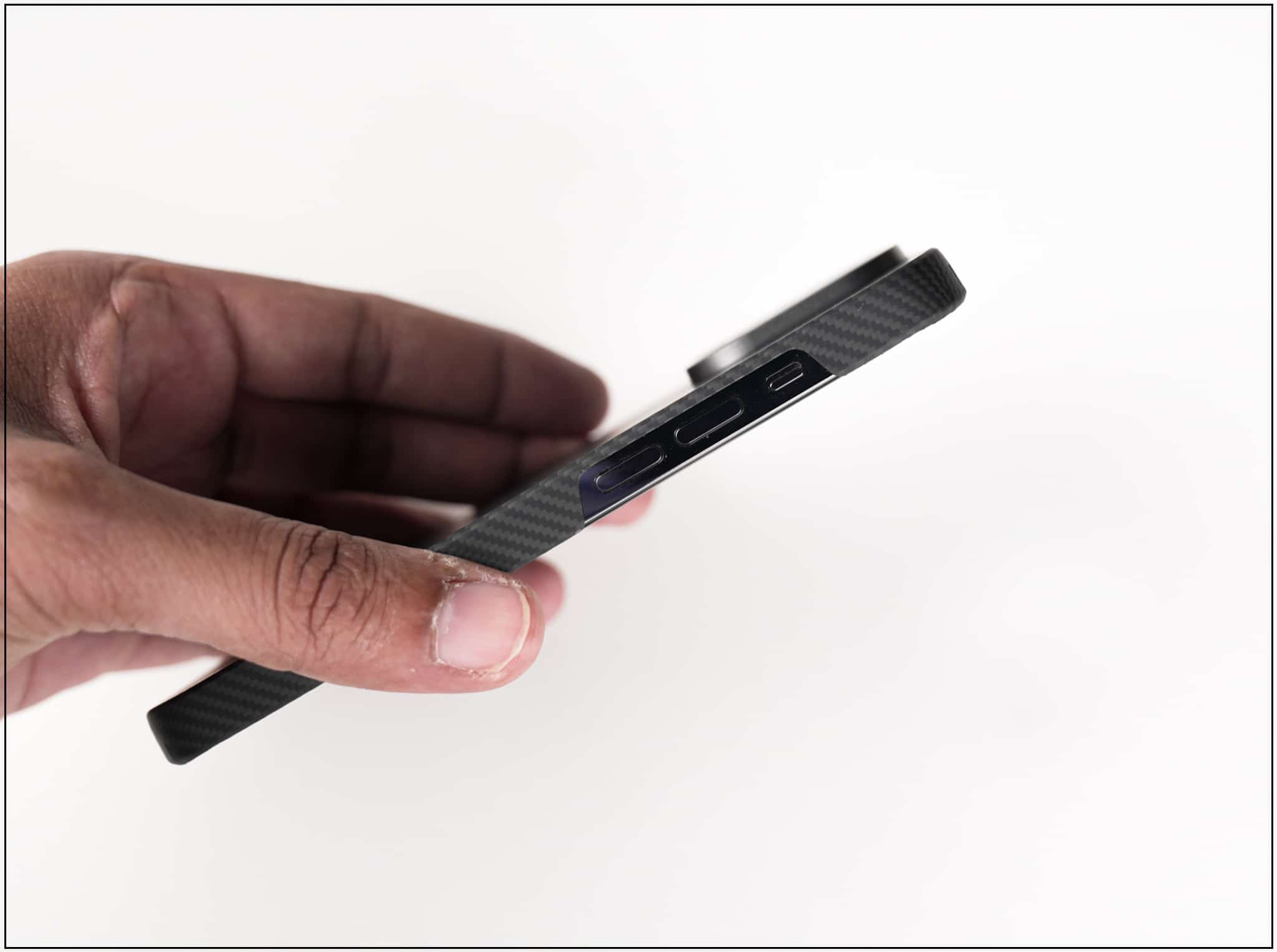 On the other side, ArmorAir has precise cutouts for the iPhone's volume, power, and Mute buttons. Furthermore, you get clean cutouts for speakers and the charging port at the bottom of both cases. From these ports, you can easily plug and unplug the wired charger into your iPhone without removing the case. Easy-peasy!
MagSafe compatibility
Charging compatibility was a significant deciding factor when looking for a cover for my iPhone 14 Pro. After exploring multiple options, my search ended on Benks' MagClap ArmorAir and ArmorPro cases. Their subtle design and engineering-grade build quality attracted me, but the added MagSafe charging was the ultimate deal breaker.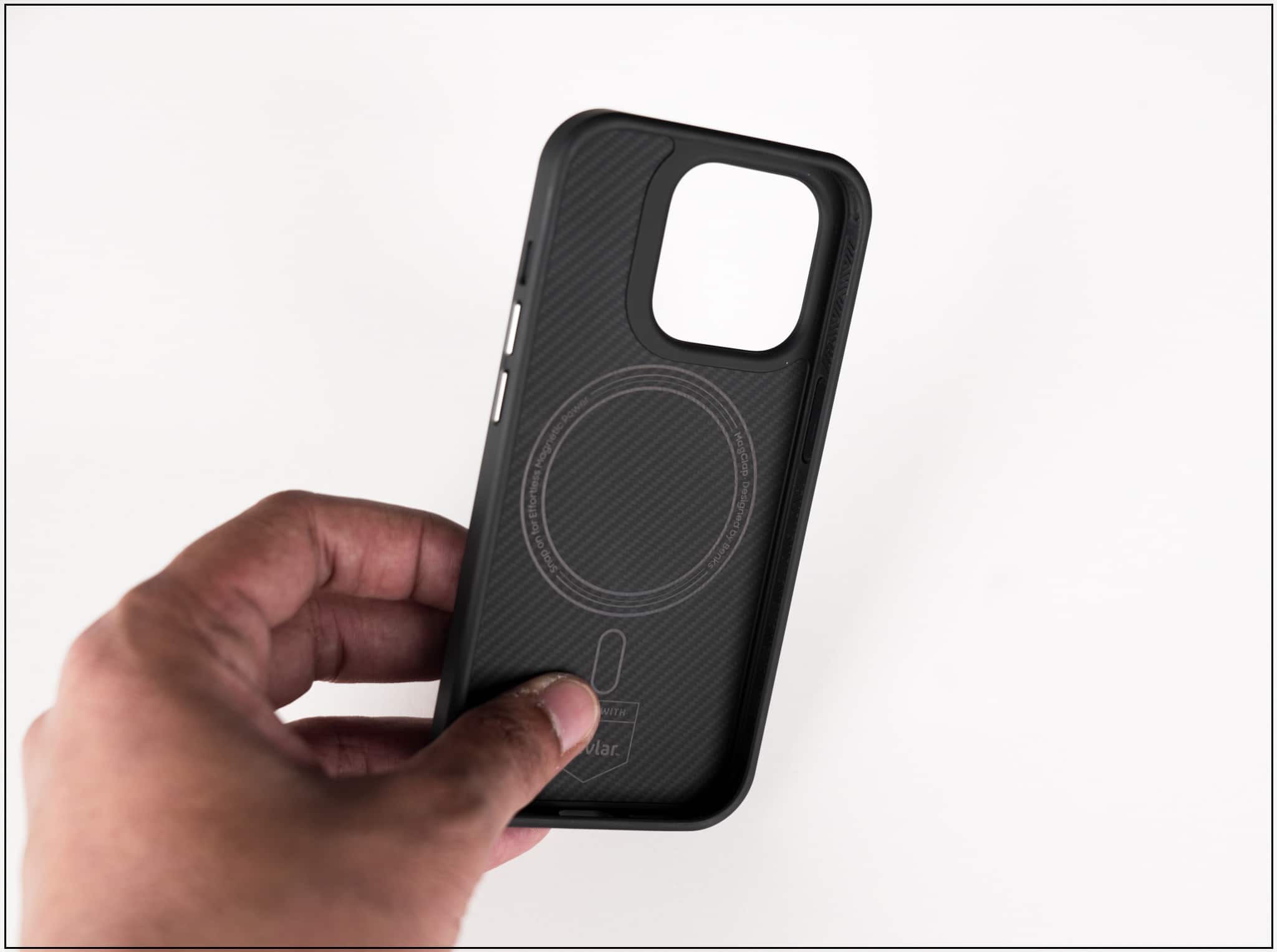 The MagSafe compatibility lets me enjoy the perks of impeccable connectivity. Whenever my iPhone 14 Pro battery dies, all I need to do is attach the smartphone to a MagSafe-compatible battery pack without taking the hassle of removing the case. The smartly placed Neodymium magnets optimize MagSafe functionality, leveraging effortless charging from anywhere and anytime.
For someone like me who hates clipping on and off smartphone cases frequently, MagSafe charging support on Benks' protective covers was a pleasing experience.
Should you buy Benks iPhone 14 series cases?
iGeekometer
Packaging
Build quality
Style and design
Value for money
Your iPhone bears the entire burden of your work and personal life. So, for something this important, you need extra protection, and what's better than Benks ArmorAir and ArmorPro cases? Adorning a rugged build, these hardbound cases bless you with unprecedented security and add an effortless style statement to your iPhone.
The durable build fits perfectly on your smartphone with no room for loose ends that can otherwise lead to impromptu drops or slips. Despite being sturdy hard cases, ArmorAir and ArmorPro do not add extra weight to your iPhone. You can easily carry your covered iPhone 14 Pro from one place to another.
Buying a product or not entirely depends on your taste and requirements. If you find yourself close to slipping your iPhone more often than likely, then MagClap ArmorPro's TPU build can be your solution. Contrarily, ArmorAir is good if you prefer a case that feels ultra lightweight on your hands.
You must analyze your requirements before investing in either of the cases. I hope this review will help you make the right choice. Do share your experience in the comments below!
Read more:
Benks iPhone 14 cases review
Benks iPhone 14 cases review
Benks ArmorPro and ArmorAir cases bring unmatched protection for your iPhone 14 Pro. The use of aerospace-grade Kevlar fiber ensures a strong build wrapped in a lightweight body. With MagSafe support, this cover adds an extra layer of comfort to your experience.
Benks ArmorPro and ArmorAir cases bring unmatched protection for your iPhone 14 Pro. The use of aerospace-grade Kevlar fiber ensures a strong build wrapped in a lightweight body. With MagSafe support, this cover adds an extra layer of comfort to your experience.
Srishti is an avid writer who loves exploring new things and letting the world know about them through her words. With a curious mind, she will let you move through the nooks and corners of the Apple ecosystem. When not writing, you can find her gushing over BTS like a true BTS Army would.