If you are a fan of the Rocky or Creed movie series, you'd be excited about the latest installment. Creed III is out, and to celebrate the release, our in-house designers have come up with mind-blowing Adonis Creed wallpapers for your iPhone. These images have been inspired by Pinterest, and everyone here at iGeeksBlog is happy to share them with you.
Note: You can download these Adonis Creed wallpapers in HD by clicking on the download button below.
1. Adonis Creed III movie wallpaper
This wallpaper features Michael B Jordan, who plays Adonis Creed. The design features a silhouette of Adonis in a boxing pose, with the sun rising in the background. This wallpaper is perfect for fans eagerly waiting to watch the movie.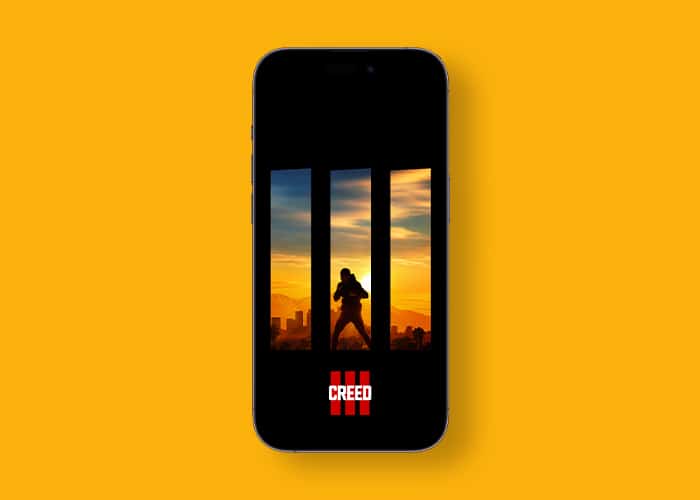 2. Adonis Creed 4K wallpaper
This wallpaper is perfect for fans who appreciate darker designs and want a wallpaper that stands out. It is an excellent choice for individuals who love subtle yet striking backgrounds. Tap the download button to display this masterpiece on your iPhone and stay motivated.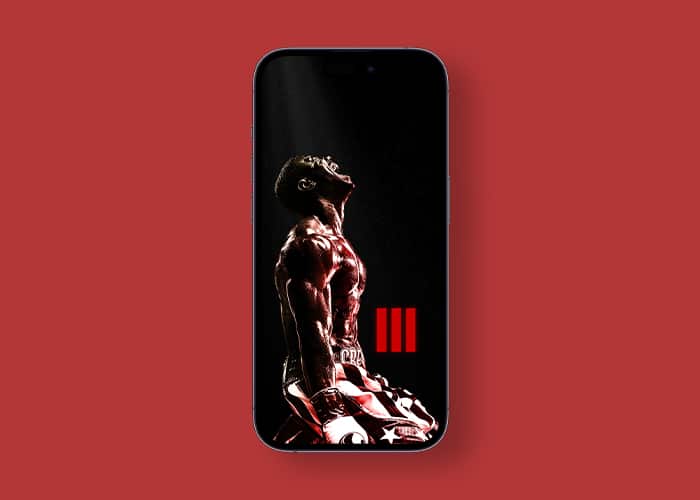 3. Adonis Creed Never Give Up wallpaper
This wallpaper features a cool and gritty look with a minimalistic design. It is perfect for anyone who appreciates both elegant and powerful background drops in their iPhone. Let this wallpaper remind you never to give up on your goals and dreams!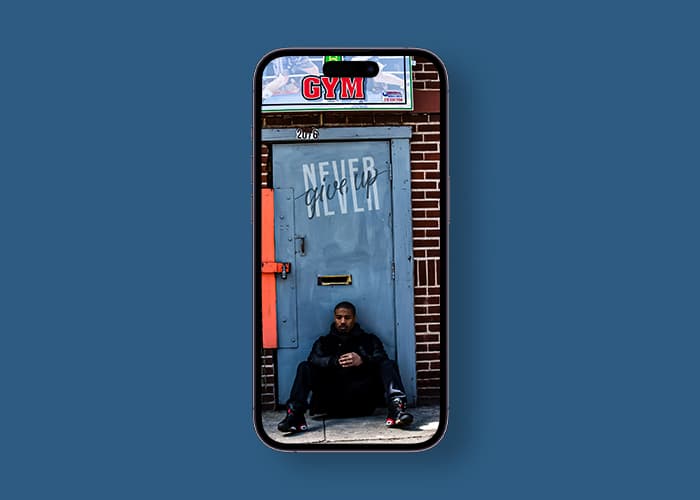 4. Creed funky wallpaper
Get a hold of this intriguing graffiti for your iPhone and show the world your favorite snippet from the movie. Personalize your iPhone with this stylish wallpaper and feel like a champion. Get it now to add a dose of swag to your device.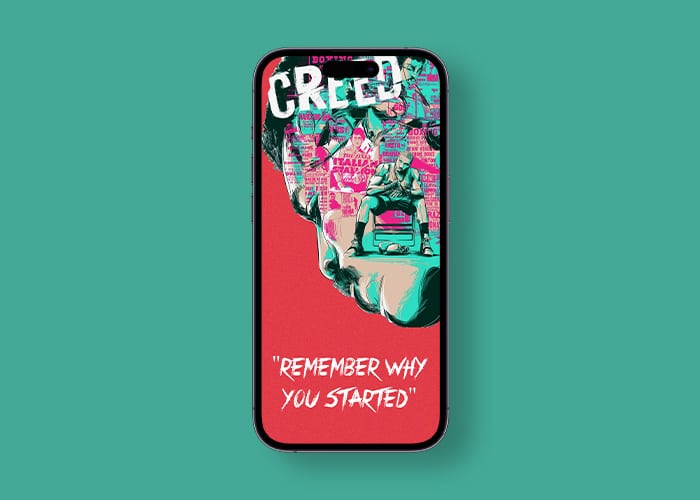 5. Raging red color Creed wallpaper
This wallpaper features a red-colored design with the word "Creed" written in bold letters. The image shows Adonis Creed standing in the middle of a boxing ring, ready to knock out his opponent Damian Anderson, played by Jonathon Majors. Feel the heat of the fight by tapping the download button below.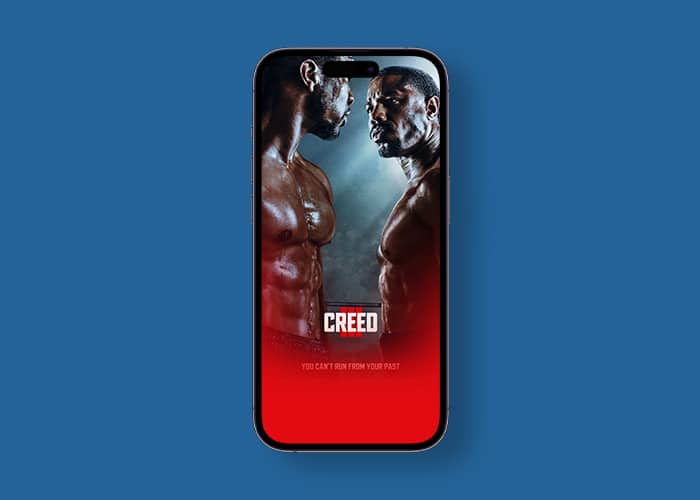 6. Michael B Jordan wallpaper
This minimalist wallpaper features the words "Rise to the Top" written in bold letters at the top. It features a background with a muted gray shade, giving the image an understated and sleek look. This wallpaper is perfect for fans who appreciate aesthetic designs and want motivational wallpaper.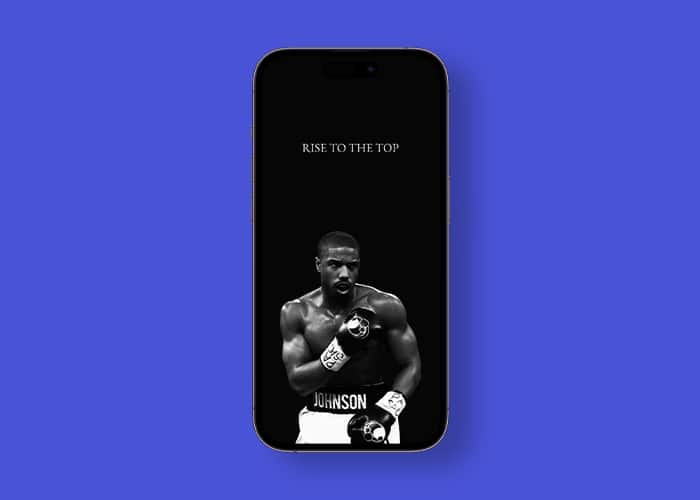 7. Creed III HD wallpaper
The wallpaper features Adonis Creed in the boxing ring, with the title of the movie displayed prominently at the top. This wallpaper is perfect for fans who want a dynamic and eye-catching wallpaper for their iPhones. Don't let the moment slip, and download it now.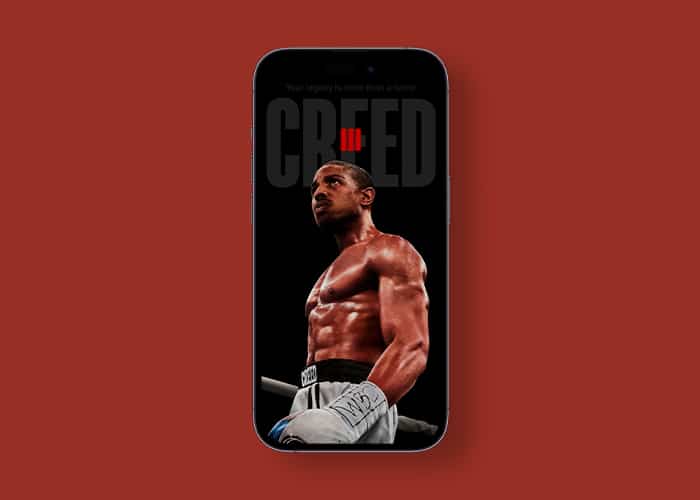 8. Ring corner Creed III wallpaper
For a more intense look, check out the Creed III ring corner wallpaper. This is a close-up shot of Adonis against his foe set against a dark and intense backdrop. This wallpaper features a dark and moody design, with Adonis Creed sitting in the corner of the boxing ring.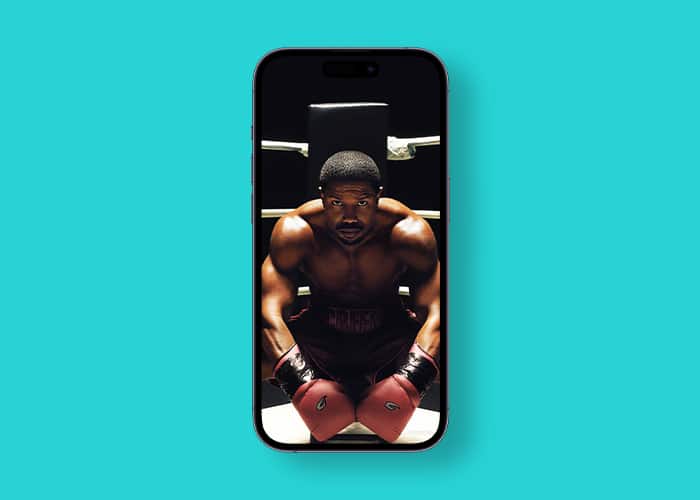 9. Creed III fight wallpaper
To top things off, this stunning Creed III Adonis fight wallpaper features the main lead in a ready-to-fight stance. The wallpaper's background is bright and vibrant red, which adds to the image's overall intensity. It is a great choice for individuals who want wallpaper that's both bold and visually striking.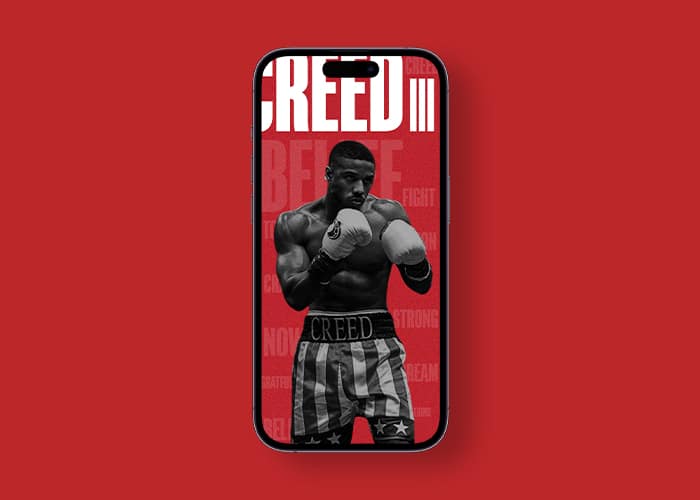 10. Dark mode Creed wallpaper
The image features Adonis Creed walking out to the ring with a dark and foggy background. He's holding his boxing gloves, with his face partially covered in shadows. The impact of lighting and shadows is particularly impressive, creating a sense of mystery and foreboding.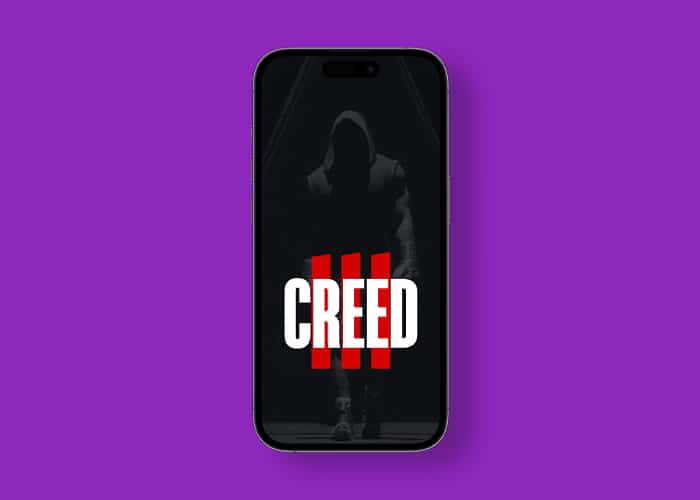 So, what are you waiting for?
These Adonis Creed wallpapers for iPhone offer a vast selection of designs and styles, from minimalist and abstract to vibrant and quirky. Whether you want to keep it subtle or make a bold statement, you can find a design to match your personality and lifestyle.
Read more:
Readers like you help support iGeeksBlog. When you make a purchase using links on our site, we may earn an affiliate commission. Read more.
Yash is a driven individual with a passion for technology and its impact on our world. His aim is to educate and inform others about the newest advancements in technology and how they can benefit society. In consonance, he is deeply indulged in anime and Marvel Cinematic Universe, if not writing.