My tryst with computers began in 98. I stood amazed as the Windows 95 on my family's Tulip computer booted up. That day, I ended up spending hours on Microsoft Paint. Fast forward to today, I am using Mac for all my computing needs. I have become a living example of "Once you go Mac, you never go back."
Apple's strong marketing and branding game did very little to lure me. I even portrayed Apple as an elitist company and hated their nerve. All my presumptions came crashing down after switching to Mac. But why did I take a leap to Mac, and how's my experience so far? Read on to find out.
What made me switch from Windows to Mac?
I vividly remember the day I called it quits on Windows. I was about to complete important work when Windows decided to update itself. So I had to give up on time-sensitive work because of my laptop. This was when I decided to look beyond Windows (pun intended!).
The decision to move to Mac was not instantaneous, neither was it one-directional. Sadly, the entry-level MacBook Air was out of budget. I reluctantly settled for an HP Chromebook that cost a fraction.
The detour
Google marketed Chromebook as a no-frills, easy-to-use, and affordable laptop. To be honest, it delivered on those fronts. Chromebook was lightning fast, lasted for an entire day, and most importantly, it boots instantaneously.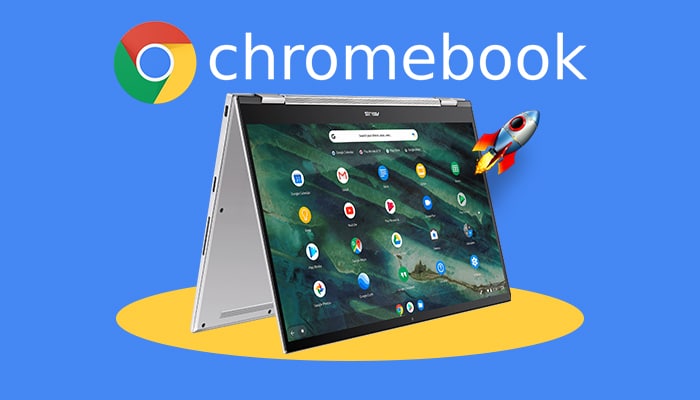 Soon enough, I discovered that Chromebooks lacked some features. Firstly, support for Microsoft Office is half-baked. The Android apps are decent, but they fall short for Microsoft Office products.
Furthermore, the 32GB local storage meant that I couldn't store much. Printing documents with Google Cloud Print was always hit and miss. That's when I finally decided to switch!
Taking a leap from Windows to Apple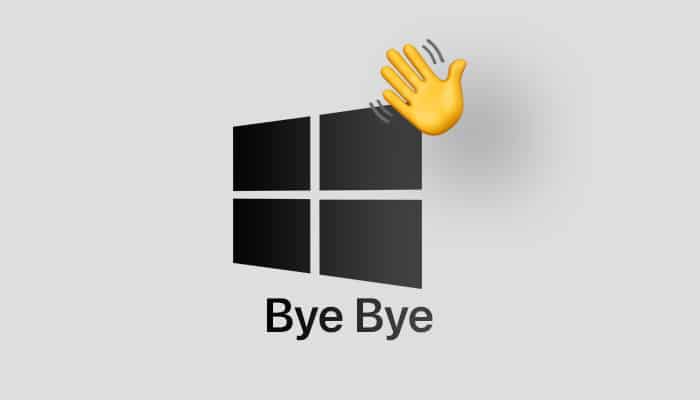 Finally, I was back to square one. The search for my next laptop involved hours of YouTube reviews. I frequented Reddit and forums for others' opinions. After a few days, I ended up ordering a shiny new MacBook Air.
It took me a while to get acquainted with macOS gestures and other quirks. It took me an entire week to transform from a rookie to a MacBook expert. The switch helped me get things done quicker. Meanwhile, productivity shot through the roof.
I love how you can simply close your Mac's lid and resume work even after several days.
The world of Mac
Switching from Windows, I couldn't help but notice the close software and hardware integration. The stellar battery life meant I could go on for hours without reaching out to a power outlet.
Unlike Windows, Mac rarely crashes and is blazingly fast almost all the time. Moreover, features like multiple spaces, trackpad gestures, and Screen Time grew on me.
Was the switch from Windows to Mac difficult?
A resounding NO! The switch to Mac was effortless. All I had to do was explore the Mac, scour a few online guides, get acquainted with keyboard shortcuts, and a couple of other features. That's it!
However, the transition to Mac could be difficult and intimidating for some. Our comprehensive guide to macOS for beginners will come in handy.
Reasons why I will never go back to Windows
User Interface on Windows is choppy and counterintuitive.
Applications crash frequently.
Updating on Windows is a messy affair.
Updates are time-consuming, and the errors make it worse.
Windows keeps on pushing third-party apps and games like Candy Crush Saga.
Microsoft was not forthcoming about telemetry data collection. Furthermore, Microsoft made telemetry mandatory on Windows 10.
The battery backup is dismal.
(Exceptions- Microsoft Surface, Dell Latitude, and others.)
Mac is no brainer if you already own iPhone and are into the Apple ecosystem.
New M1 Mac offers better performance than Intel chipsets.
An impressive set of in-built apps including FaceTime, voice recorders, Pages, Keynote, iMovie, and more.
Unlike Windows, Mac doesn't slow up even after years of usage.
Switching to Mac doesn't mean you have to give up using Windows. You can continue using Windows on Mac. Check out our explainer to learn how to install Windows on your Mac.
What do others have to say?
Well, I did some digging around to see how others feel about Mac. Well, the answers were interesting and not all disappointing!
Firstly, I'd like to say that I use both Windows and Mac on a daily basis. That said, there are some things Mac has to offer that you just can't get on Windows—namely, the UI and Apple ecosystem (iMessage, App Store, etc.)
The Good
UI
Ecosystem
Keyboard shortcuts
Easy to manage OS (updating, maintaining)
The Bad
Much harder to upgrade (though this may change given the new repair tools Apple is providing)
Not as customizable as Windows OS
Well, my experience has been good so far. I have been using Windows for a long time. Switching to macOS was invigorating at first. I was positive that it would take me ages to learn working on a Mac. To my surprise, using the Mac was so easy.
The Good
Great swipe gestures to switch between desktops or full-screen apps.
Better battery than any Windows laptop (including the high-end models)
AirDrop and continuity features within the Apple ecosystem
Turns on in a few seconds and works seamlessly.
The Bad
Expensive storage options
Well, that wraps up why I would never switch to Windows from Mac, at least not until Windows sorts out their user interface. Weirdly enough, I find Windows runs better on Mac than a Windows machine via Bootcamp or Parallels! Lastly, the ultra-powerful M Series chip on the new MacBook seals the deal.
What are your thoughts about this? Are you team Windows or team Mac? Share your answer in the comments below.
Related reads:
Readers like you help support iGeeksBlog. When you make a purchase using links on our site, we may earn an affiliate commission. Read Disclaimer.