Spotted a great quote on an Insta post or a YouTube video you want to use in your document or presentation? Well, there are two ways to get it, either manually jot it all down or use an OCR (Optical Character Recognition) app like TextSniper to extract the text.
TextSniper is a macOS app that recognizes and grabs text from any image or digital document on the screen in mere seconds. And that's not all; as I was exploring and testing the app, I encountered some pleasant surprises.
Read the review to know what TextSniper has tucked under its hood.
TextSniper: Capture text from videos, images, or digital documents
Visual content has become the new norm. And rightly so, everything from tutorials, recipes, hacks, tricks, etc., becomes more enjoyable when aesthetic imagery or background music is added into the mix.
Although there is one major flaw; you can view, listen, and enjoy the content, but you usually can't copy the text to a notepad. You can always transcribe it manually, but that's a highly tedious task.
Thankfully, TextSniper can copy that non-selectable, -searchable, or -editable text on your macOS clipboard. You can paste it and use it as you like. And remarkably, it's as easy as it sounds; let me show you via an example.
How to extract text from images on Mac
I am going to iGeeksBlog's Instagram account to show you the trick. Note that TextSniper is already installed and running on my Mac in the background.
Go to the image/video you want to extract text from.
Either press CMD+Shift+2 (default shortcut) or click Capture Text from the menu bar.


Now, select the screen area where the text is placed. You will hear the screenshot sound and a notification that the text is copied.
Open any text editor, press CMD+V or secondary click and paste.


Super simple, right? You can repeat the steps and grab text from:
Photos & videos from social media sites
Offline images or files from your local storage
YouTube videos
PDFs,
Webpages
Presentations
Online courses
Screencasts
Conference calls
Video tutorials
And more
Why will you love TextSniper?
The biggest strength of the app is its easy-to-use, minimal interface. Technically, you are just taking a screenshot of whatever is on your screen, and TextSniper handles the rest.
Whether you are a writer, content creator, student, teacher/trainer, sales or marketing person, HR, researcher, or analyst, TextSniper would be a handy tool to have in your arsenal. Below are other features that make it a catch.
Quick and accurate
Thanks to the advanced OCR technology, the 'snip' is instant and impressively accurate. I threw many curveballs, from the secondary menu to ads, and TextSniper did not disappoint me.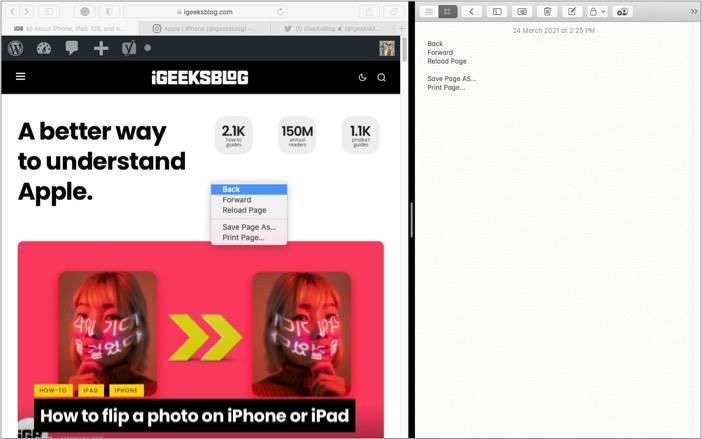 Notably, it did fumble a bit on computer codes and symbols. As for languages, currently, the app supports only English in the Catalina version. On Big Sur, it could recognize English, German, Spanish, Portuguese, Italian, French, Traditional, and Simplified Chinese.
Easily convert text to speech using TextSniper
Too lazy to read? TextSniper can speak the recognized text for you whenever you need it. A remarkable assistive feature for someone with dyslexia, vision impairment, or reading troubles due to language.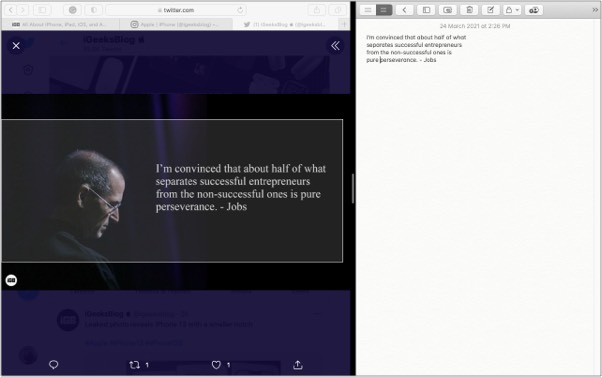 However, I must say the accent and tone of the voice-over are not my favorite. I wish the app had options to switch voice, quite like how Apple allows for Siri.
QR code and barcode reader
Quite a thoughtful addition, considering QR codes are becoming exceedingly popular and common. TextSniper could capture and extract the text from any QR code or barcode.
However, it isn't as smooth as recognizing text. It didn't work when I created a custom QR or QR with links but managed to read other barcodes and QR codes I captured.
Smart tricks that make your life easier
I love it when an app goes the extra mile to make things easier for users. And TextSniper has some nifty tricks up its sleeve.
Line Breaks – Quite remarkably, the app also considers the line breaks in the text. So when you paste, the text is not jumbled into one heap, and the formatting is maintained.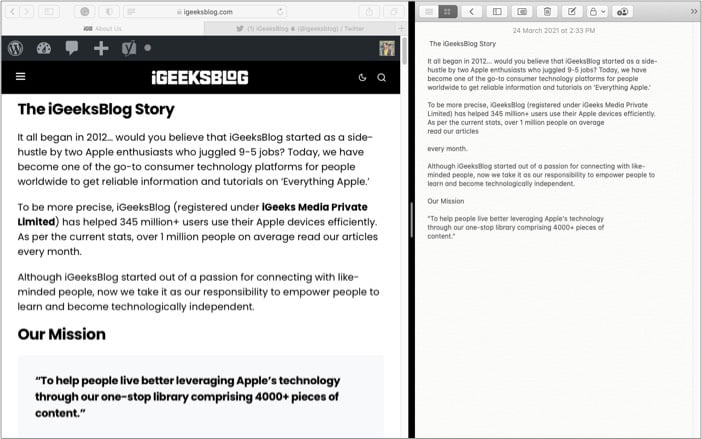 Addictive Clipboard – When you read an article and want to clip multiple portions of it, going back and forth between the article and notepad can be pretty irritating.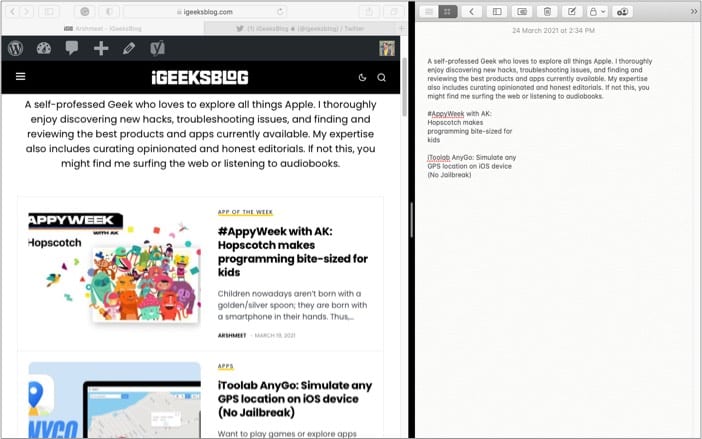 TextSniper has a wonderful solution. When enabled, the clipboard accumulates all the copied text and paste it in one go.
No mess – This one is a huge plus point for me; the app does not clutter my desktop or Dock with a giant icon.
It works seamlessly in the background, and the small Menu Bar icon is perfect for accessing the app whenever needed.
Shortcuts at your service – Don't like the CMD+Shift+2 as a keyboard shortcut? Well, you can change it as per your preference.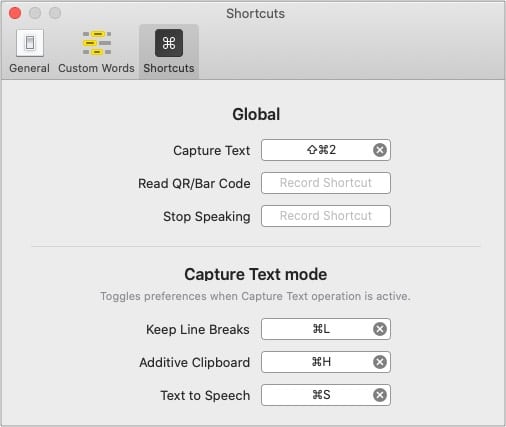 Additionally, you can also set custom shortcuts to enable/disable Keep Line Breaks, Text to Speech, and other features.
It's time to bid adieu to non-selectable text
If you often need to clip texts from images, videos, presentations, PDFs, or other digital documents, TextSniper is definitely worth the investment. It's super easy, quick, and, most importantly, accurate.
I do feel the space for improvement, especially in the speech-to-text & QR reader section. But you'll surely enjoy features such as line breaks & an addictive clipboard. I even used the app as a clipboard manager for a while. It worked nicely.
So, you may get the benefits of two apps at one price. Plus, you get a 7-day money-back guarantee, so do give the app a try at least once.
Price: $6.99
Readers like you help support iGeeksBlog. When you make a purchase using links on our site, we may earn an affiliate commission. Read more.
A self-professed Geek who loves to explore all things Apple. I thoroughly enjoy discovering new hacks, troubleshooting issues, and finding and reviewing the best products and apps currently available. My expertise also includes curating opinionated and honest editorials. If not this, you might find me surfing the web or listening to audiobooks.