While Apple and other companies have introduced digital keys, it will be years before we get rid of the physical ones. In the meantime, we should have some smart and stylish contraptions to carry our keys around. And OrbitKey AirTag cases might be the cup of tea you want to sip at least once.
The brand offers some amazing keychains, or as they say, 'key organizers,' that make carrying multiple keys a comfortable and stylish experience. I got my hands on three products from ObritKey and will be reviewing them individually. So, join along.
Orbitkey: What's so special?
Orbitkey initially started with a successful round of Kickstarter campaigns. And now, some years down the line, they have an impressive range of key organizers, AirTag carry cases, ID card holders, trackers, and more.
The things that make the brand stand out from the rest are its unique designs, mechanics, user-friendliness, and product quality.
And not just in the products, the design philosophy is also reflected in the packaging. I was impressed by the minimal yet smartly designed boxes.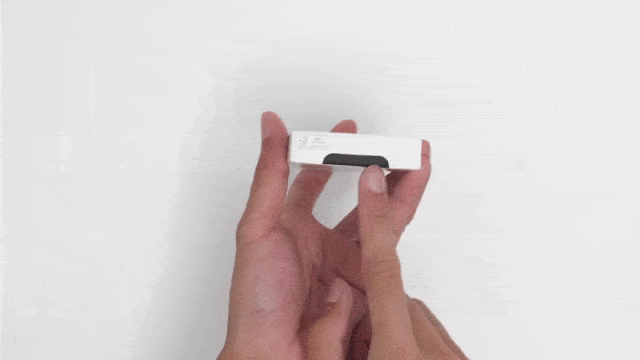 But in the end, all that matters is what's inside. So, let's get on with it.
1. Slim case for AirTag: As minimal as it gets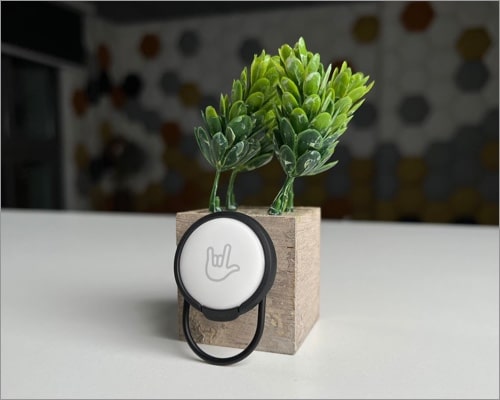 AirTags are like cute tiny buttons, and some (most) might want to maintain that small, sleek form factor. The OrbitKey Slim case is like a bumper case for your AirTag, which just covers the round edges.
With no top or back cover, it doesn't add excess bulk and lets you show off the personalized engraving sported by your AirTag.
Design and mechanism
Once adorned, the AirTag looks super cool in the Slim Case. The high-quality TPU looks rich and lends a great hand feel. The stainless steel ring also feels quite sturdy. But what's equal parts fun and intriguing is the mechanism of the case.
Despite being so slim and minimum, it can securely hold the Airtag and several keys. Plus, adding or removing keys is super simple; you just have to pull out the pin.
iGeekometer
Design
Utility
Value for money
The Slim Case for AirTag by OrbitKey is really impressive. In almost all the Airtag cases that I have recently encountered, you either get utility with bulk or a slim profile with not much utility.
This product manages to balance the equation while looking good. And as it fulfills what it promises, I'll call the case a worthy option for protecting and tracking your keys.
Pros
Easy-to-use
Slim yet protective
Smooth and secure locking mechanism
Lightweight
Backed by 2-year warranty
Cons
The silver side can get scratched
Colors: Black and Granite
Price: $14.90
2. Leather holder for AirTag: For complete protection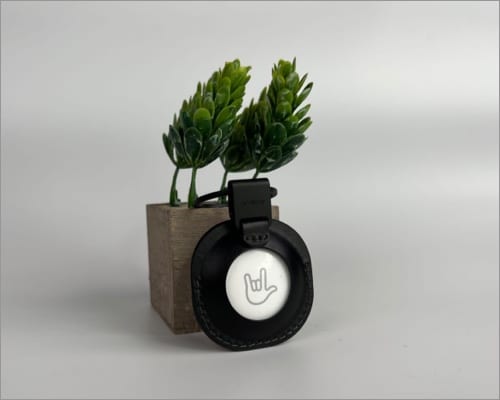 Do you want to show off the engraving but don't want the silver side scratched by your keys? Well then, OrbitKey has a fine leather cover for your Airtag that lets you have the best of both worlds (show-off and scratch protection).
Design and mechanism
Crafted from LWG-certified leather, the holder looked sleek and sophisticated. It seems like every little detail is taken care of; a microfiber lining to avoid scratches, strong and neat stitches around the edges, and stainless steel lock and ring to secure your keys.
However, the true winner here is the innovative patent-pending quick-release mechanism. When active, it manages to securely lock the keys in. And when released, you can easily attach or detach keys in seconds.
iGeekometer
Design
Utility
Value for money
Another ball is thrown out of the park. Orbtkey's Leather Holder is impressive both in terms of looks and usability. The quick-release mechanism works flawlessly; it's not too hard, so you don't have to exert too much pressure and not too light, so it doesn't auto-open when kept in pockets or bags.
And while it adds bulk, it is surprisingly lightweight. Plus, since it has a wide opening, you can add a loop through several things, from flash drives to compass.
Pros
Looks sleek and sophisticated
Smart quick release mechanism
Carry more than keys
Lightweight
Backed by 2-year warranty
Colors: Black, espresso(brown), blush
Price: $39.90
3. OrbitKey Key Organiser: Stylish and functional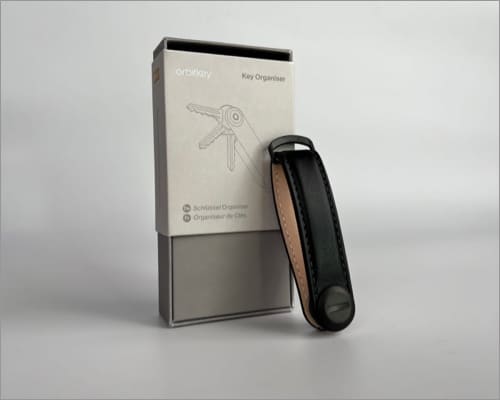 More or less, this is where it all started; the Key Organiser is OrbitKey's one of the first babies. Over the years, the brand has birthed quite a few clones of the product with various raw materials, from natural leather, plant-based leather, to polymer TPU.
Now, let me stop all the baby analogies, and properly introduce you to the product.
Design and mechanism
The Leather Key Organiser that I have looks uber cool and feels quite sophisticated. Plus, I love the 'swiss-knife' kind feel of taking out and pushing in the keys. Although the screw mechanism is pretty simple, it can hold up to 2–7 keys is quite effective.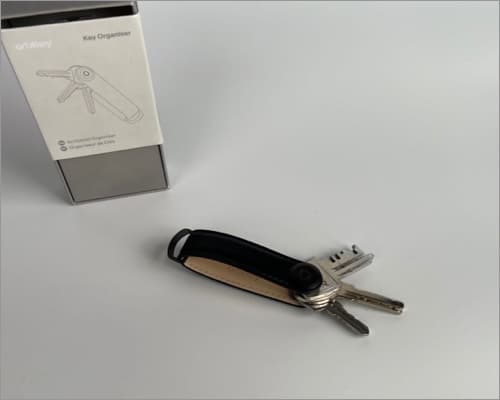 Notably, the mechanism is not as quick as others, and you might have to screw out/in a bit for attaching or removing a key. Impressively, the designers have included depression in one of the tabs, so that you can use a coin or similar object to easily open or close the screw.
Furthermore, the screw isn't too thick, and you can even attach small keys, car remotes, and flash drives.
iGeekometer
Design
Utility
Value for money
I didn't think after seeing the AirTag cases; I would be impressed by a mere key organizer. But boy, was I wrong! This one has managed to steal my heart with its sleek sophistication and smooth mechanism.
And while it works amazingly well for small keys, it is a bit problematic for bigger ones. Car remotes and bike keys tend to look bulky and unimpressive, especially if they have a plastic backing.
Pros
Slim and lightweight
Smooth screw mechanism
Water and Stain-resistant
Available in many varieties and colors
Backed by 2-year warranty
Cons
Not great for bigger keys
Slightly pricey
Variety: Leather (7 colors), Saffiano (4 colors), Crazy-Horse (4 colors), Cactus (2 colors), Active (4 colors)
Price: $24.90 to $43.50
Should you orbit around OrbitKey?
If you're into luxe-looking pieces, then OrbitKey is surely a must check out brand. Everything from the branding, packing, and raw materials are quite impressive. However, what stole my heart was their attention to design details.
The mechanisms are not complicated but surely reliable. And if there is stitching involved, a matching thread is used. You can't really fault the product and they surely accomplish what they promise.
What's more? You can even buy a bundle with the Key Organiser and any AirTag case and become the king/queen of the 'key' organization.
So, how did you like the OrbitKey collection? Share your views, reviews, questions, and suggestions in the comment section below.
Read more:
A self-professed Geek who loves to explore all things Apple. I thoroughly enjoy discovering new hacks, troubleshooting issues, and finding and reviewing the best products and apps currently available. My expertise also includes curating opinionated and honest editorials. If not this, you might find me surfing the web or listening to audiobooks.