Losing precious files or folders due to accidental deletion or corrupted/damaged storage devices can be pretty painful. And Magoshare Data Recovery for Mac can be just the ointment you need to recover from the wound, or shall I say get those missing files/folders back?
Magoshare Data Recovery is an intuitive and intelligent software. It enables you to completely recover lost, deleted, or formatted data from your macOS. And I could easily give this one 4.5 stars out of 5; why? Read on to know more.
Magoshare Data Recovery software: Is it a complete solution?
When we delete data or format drives, only the link/path to the data is deleted/obstructed. The actual data stays on your device until new data is overwritten. A capable data recovery tool can easily recover these files from the depth of your storage.
But, it is not as easy as it sounds; a lot of factors come into play. For instance, was the file on your Mac or USB drive, or was it a PDF, Word doc, JPEG, PNG, MP3, or MP4? And accordingly, the right retrieval software may vary.
Remarkably Magoshare Data Recovery for Mac 4.6 is a cohesive, well-built solution with features that can handle almost all your issues related to data recovery.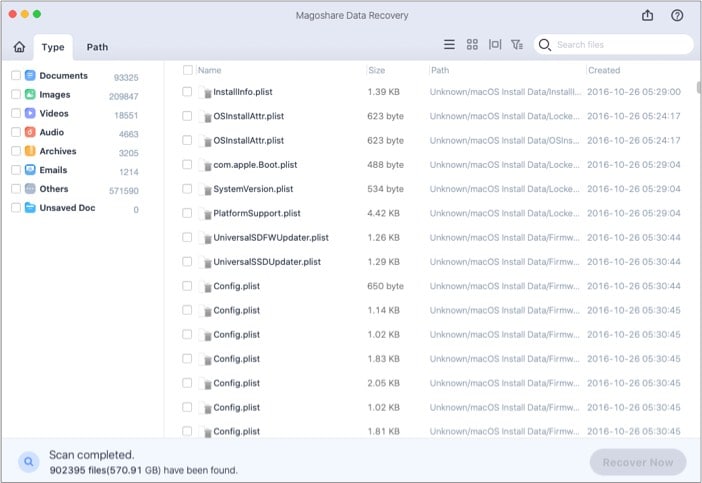 Compatible devices and file types
Supported devices
Mac (desktop/laptop)
Hard Drive (HDD/SSD)
External Hard Drive
USB drive
Memory Card/SD card
Digital devices like camera or music player
Server system/Raid
Supported file types
Photos
Videos
Audio (music/voice memos)
Documents
Folders
Archives
Email
The power of Magoshare Data Recovery for Mac
Along with an exhaustive list of supported devices, Magoshare also offers a wide variety of disaster management options, i.e., it offers:
Mac Deleted File Recovery – Recovers files or folders lost due to accidental permanent deletion.
Mac Formatted Recovery – Get your data back from formatted or reformatted Mac HDD or external storage devices.
Raw Recovery for Mac – Recover raw, inaccessible, damaged data from internal or external HDD/SSD.
Full Data Recovery – Lost data due to system crash, malware, power failure, or OS update? No worries, Magoshare can help you bring them back.
The simplicity of Magoshare Data Recovery
We often rely on an expert during a data loss scare, as the recovering process can be complex and time-consuming. Magoshare's minimal, simplistic UI takes the complex part out of the equation and considerably lowers the time quotient.
Just 3 steps – That's right, all you need to do is
Launch Data Recovery for Mac 4.6


Scan your hard drive or device


Recover the lost files


See how simple that is! Interestingly, the ease of access doesn't end here. There are a few notable features that enhance the user-friendliness and effectiveness of the software.
The efficiency of Magoshare Data Recovery
I have already mentioned that the software supports an array of problems, devices, and file types. And while all of that is great, doesn't this make finding a particular file type difficult?
Well, it seems the developers had a similar thought. So they have very smartly incorporated these features to make things more efficient.
Search and filter – First and foremost, the software auto-segregates files according to their type. And not just broad terms like documents, photos, or videos, but it also divides them according to their extensions.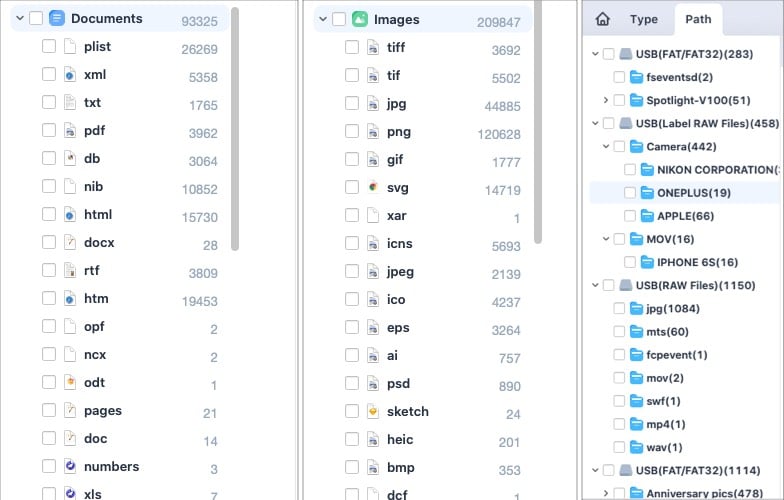 And if you remember the Path/Folder, there is a provision to search the data that way. Plus, you can add filters and segregate data according to type, size, date created, and date modified.
Viewing options – To make things simple and save time, Magoshare brings you three neat ways to view all files – list, grid, and slide through.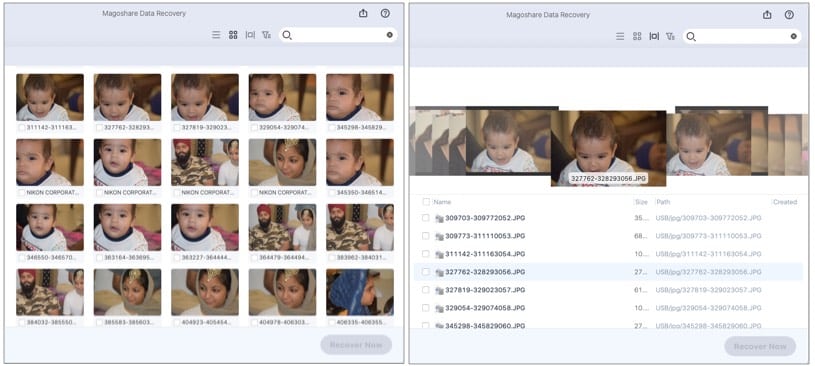 Save scans – Another masterstroke is that you can export a scan status to your Mac. And when you want something from the same hard drive, simply import the status.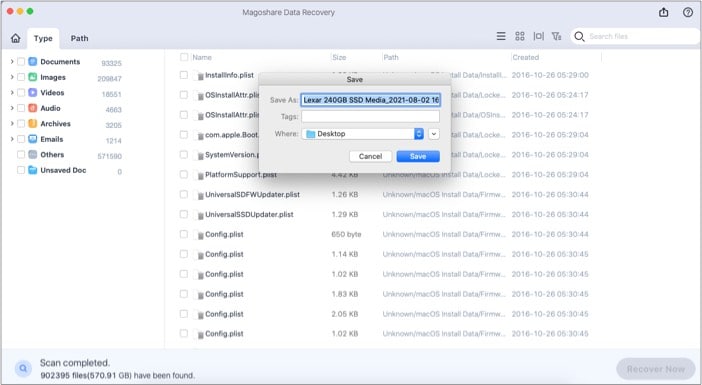 Hands-on Magoshare Data Recovery for Mac: Is it worth it?
iGeekometer
User interface
Features
Performance
Value for money
For me, the strength of the software lies in the features and compatibility it offers. And Magoshare Data Recovery for Mac 4.6 stands tall in both departments. It is incredibly intuitive and can help you recover any data from a variety of storage devices.
It managed to find over 40GB of data from my 8GB of pen drive. However, the only chink in the armor is the price. While the lifetime license is still decent with free updates, the monthly subscription is quite expensive.
Also, the trial version caps at around 200MB, which is not much. I believe one-time or special individual plans could be very fruitful for generic Mac users.
Pros
Easy to understand and use
Several segregation options
Amazing device and file type compatibility
Quite effective
Cons
Expensive monthly plan
Doesn't have a great individual plan
Price:
1 Month license – $39.95 for two Macs
1 Year license – $69.95 for two Macs
Lifetime license – $89.95 for two Macs
Readers like you help support iGeeksBlog. When you make a purchase using links on our site, we may earn an affiliate commission. Read Disclaimer.