Your iPhone is your best friend! From waking you up in the morning to keeping your work running all day, iPhone does it all for you like a genuine best buddy. But what if someone steals your iPhone or you drop and break it? I know the pain would be equivalent to your feelings after your first heartbreak. This is when iPhone insurance can become your knight in shining armor.
Regarding iPhone insurance, Apple offers Apple Care+ insurance for its customers willing to pay a hefty sum. Alongside this, many third-party companies offer special iPhone insurance to owners at lower prices. Are you confused about what special insurance is for iPhones? This article will describe dedicated insurance for iPhone, its benefits, and other essential elements. Let's start.
Factors to consider before buying insurance for iPhone
Buying insurance for an iPhone is more of a subjective consideration than an objective one. A few factors play a critical role in deciding your inclination toward the investment or against it.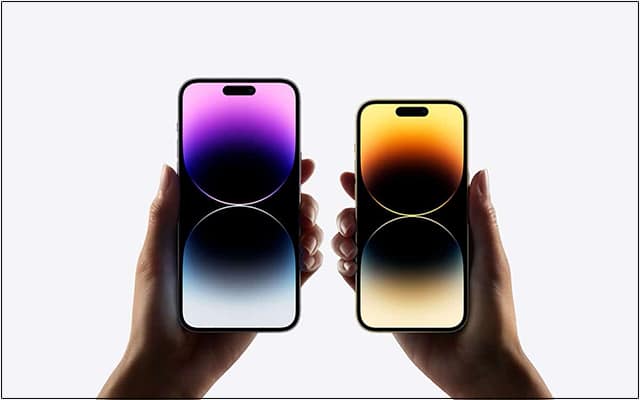 The first is the amount you have spent on purchasing your smartphone, which without a say, is quite a lot in the case of an iPhone.
The next factor is your financial stability, which will decide your ability to pay the premium.
Lastly, it all depends on how brave you are. Will you risk using an uninsured iPhone when you know how clumsy or forgetful you are?
However, if you are still stuck on the question 'Should I get insurance for my iPhone,' here are a few questions you must consider. Chances are pretty high that these questions will give you the much-needed clarity.
Do I have butter fingers and am most likely to break my iPhone?
Am I prone to forget my iPhone and lose it forever?
Can I afford a new iPhone in the next hour of losing the previous one?
Can I pay for the premium and deductible?
Is my iPhone covered under any other scheme?
Luckily, when you buy a new iPhone, Apple informs you about its native AppleCare+ insurance scheme. In this accidental damage insurance policy, you get coverage for broken screens, water drenches, and other similar issues.
Please refer to our guide to learn everything about Apple Care+.
What does a typical iPhone insurance cover?
Every iPhone insurance provider has their individual terms and conditions for its customers. Most of the privileges extended to the insurers depend upon the plan they pick. Typically, a trusted phone insurance company will bless you with insurance coverage from all sorts of mishaps – common and once-in-a-blue-moon-types.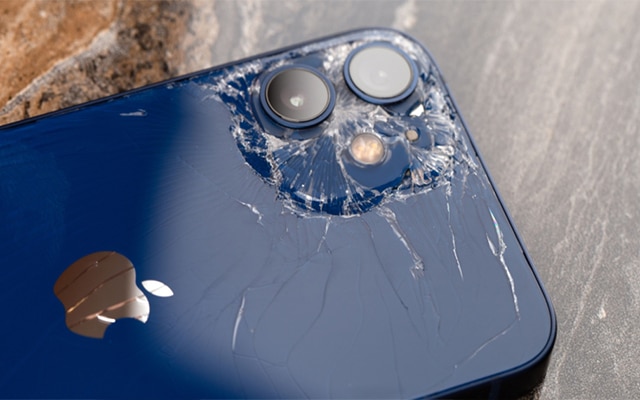 While we cannot name the bizarre ones, here is a list of some most likely events covered by insurance policies: 
Theft and loss
Water damage
Accidental damage
Cracked or broken screen
Mechanical faults after warranty lapse 
Power surges
Natural calamities
Depending on your policy terms, the insurance provider might also reimburse for accessories like chargers or earphones. A win-win case for you, indeed.
Also, don't forget to ask these essential questions to your insurer before locking the deal: 
Does iPhone insurance cover screen damage?
Will the company offer full coverage or partial?
Are there any hidden charges?
What does iPhone insurance not cover?
What's not included in iPhone insurance coverage?
As expected, most insurance companies do not include the wear-and-tear that comes naturally to your iPhone. In addition, the damages covered by the warranty scheme offered by your smartphone manufacturer will not find a place in the third-party insurance plan. This includes all the damages within the warranty period, device and accessory faults, or cosmetic defects.
Furthermore, it would be best to forget about getting any insurance benefits once you have altered your iPhone. This includes the DIY servicing or after-market fixes you might give your iPhone, leaving the poor baby bereft of the insurance perks.
How does iPhone insurance work?
Fortunately, iPhone insurance works in a similar fashion to any other insurance scheme you must have dealt with earlier.
All you need to do is find and connect with a trustworthy iPhone insurance provider, a smartphone carrier, or any other institute offering insurance services.
Next, you must analyze the terms and conditions, cover offered, and premium amount related to the different insurance schemes provided by your chosen insurer.
Lastly, sign up for a plan that satisfies your interests and fits your pocket easily.
In return for your premium, the insurer agrees to reimburse you for the expenses incurred in fixing the damages agreed upon in the signed insurance agreement. The payment can be in part or whole, depending upon the terms of the insurance deed. Thus, you should study the contract terms thoroughly before agreeing to them.
How much does iPhone insurance cost?
Like, coverage, the cost of iPhone insurance varies from one company to another. While some companies keep a higher premium amount for their services, others might have low-premium insurance plans. In addition, iPhone insurance firms require you to pay a deductible alongside the premium.
This amount is higher for iPhones than other phones and is paid when you make a claim. Any expense over and above the deductible you paid falls on the insurance company's shoulders. Confused? Well, let's understand this with an example.
Suppose a company XYZ offers iPhone insurance for a $10 monthly premium charge. The insurer also collects $180 to $200, depending upon the version of the iPhone insured. Now, two years on XYZ's insurance plan clubbed with the deductible would be $420, which undoubtedly, is way lower than the replacement cost of a new iPhone.
Verdict – Should you get iPhone insurance?
There is no doubt that buying an iPhone is a significant investment as it involves a hefty portion of your hard-earned money. By getting iPhone insurance, you can add a layer of safety to your smartphone. Whether you lose your iPhone, break it, or drench it in your sink- special insurance schemes cover every mishap that might happen to your iPhone.
I hope this article will help you make an informed decision about iPhone insurance and save you time and effort. Do let us know your review in the comments section. We'd love to hear from you.
Read more:
Readers like you help support iGeeksBlog. When you make a purchase using links on our site, we may earn an affiliate commission. Read more.
Srishti is an avid writer who loves exploring new things and letting the world know about them through her words. With a curious mind, she will let you move through the nooks and corners of the Apple ecosystem. When not writing, you can find her gushing over BTS like a true BTS Army would.