Smartphones these days play an essential role in our lives. You can use its various features to get things done quickly. However, once someone gets hold of your phone number, they might spam it with unnecessary ads and programs that can irritate you after a while.
Fortunately, there's a solution to this issue: Incogni. In this guide, I'll show you how to stop spam calls and robocalls on your iPhone and live a peaceful lifestyle using Incogni.
Why do you receive robocalls on your iPhone or iPad?
You receive these spam calls in the first place for various reasons. If you share your phone number with anyone who asks – a store, for example – there's a high chance it'll get sold to data brokers without a background check.
These data brokers hold some of your most crucial information besides your phone number, like full name, address, social security number, relatives, e-mail address, shopping habits, and more. Usually, advertisers buy this data to serve relevant ads to you.
Nevertheless, once it gets shared with data brokers, they'll sell it to scammers, who'll then call your number and impersonate themselves as a representative of some multi-national companies like Google, Amazon, and Microsoft to scam you. While some of these calls may match your interests, most will be trying to launder your money.
First, go to the FTC's National Do Not Call Registry and register your phone number there so you don't receive spam calls from legit companies. However, charities, political groups, debt collectors, and surveys may still call you.
How to block robocalls on your iPhone
You can find many ways to block these spam calls using third-party apps from the App Store. Most of them aren't effective since iPhones don't allow you to screen calls. You can, however, block known spam calls on your iPhone by blocking them. Here's how you can block repeated robocalls on your iPhone.
However, it'll silence all unknown callers from interrupting you, which can cause issues when a known contact in an emergency calls you from a different phone number. Also, most calls will reroute to voicemails, so you might have to check your voicemail regularly to avoid missing anything important.
How to block robocalls on your iPhone with Incogni
The best way to stop these spam/robocalls on your iPhone is by eliminating scammers from getting your number in the first place. And that's where Incogni plays a vital role. Incogni is an automated personal data removal service that deals with data brokers directly to file claims to remove your data from their systems.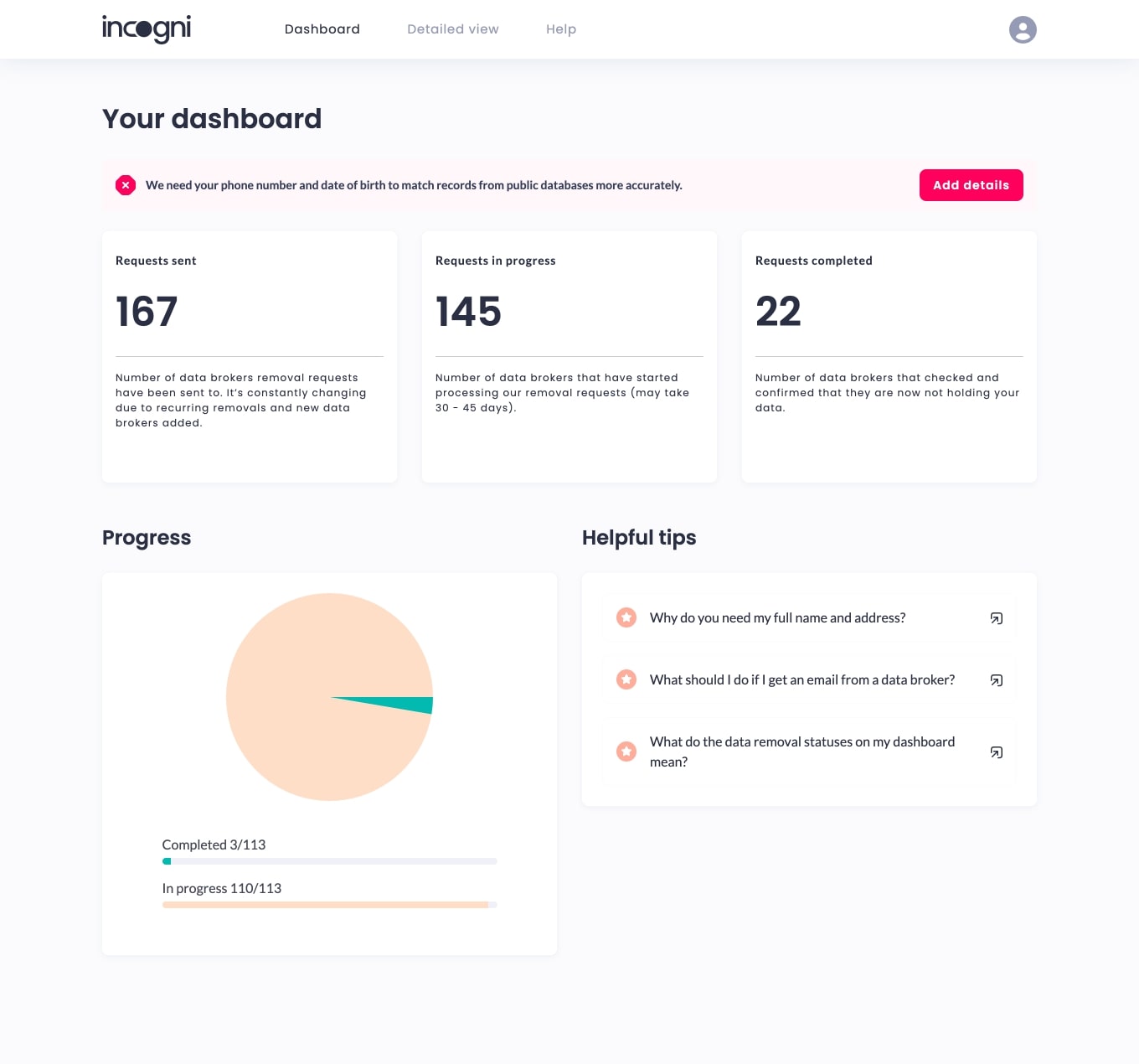 Even if they reject it, Incogni will fight back against rejected claims, and before you know it, you'll stop receiving these spam calls. Moreover, Incogni keeps searching for more data brokers to keep your data away from everyone as much as possible.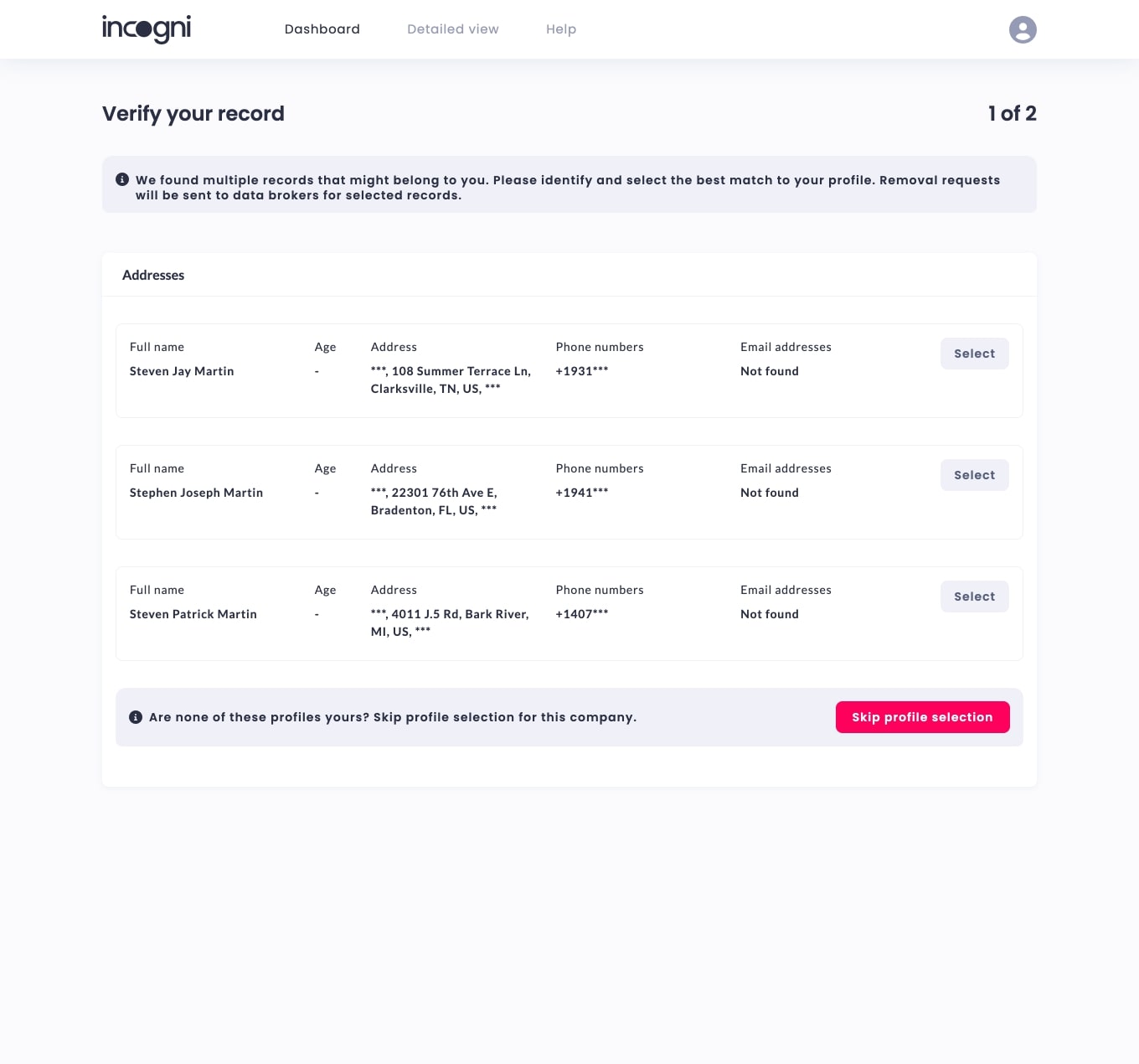 The procedure to use Incogni is straightforward.
All you've to do is create an account and just permit it to request on your behalf, and you can sit back on your couch, relax, and see the progress while Incogni does all the hard work for you.
And it repeats this process every three months, so no one ever bothers or tries to scam you.
Get rid of robocalls on your iPhone
Getting rid of these pesky spam and robocalls is vital in this fast-paced world where you don't have much time. It can be frustrating when these callers keep spamming your phone number with calls, especially when spending time with your loved ones or in an important meeting.
Incogni can help you get rid of all these troubles instantly, and you don't have to lay a finger on anything after you start the process. If you've any queries or suggestions, you can mention them in the comments below.
Read more:
Readers like you help support iGeeksBlog. When you make a purchase using links on our site, we may earn an affiliate commission. Read more.
Sajid is an Electronics and Communications Engineering graduate who loves writing about tech. He's primarily interested in writing about Android, iOS, Mac, and Windows. You'll find him watching Anime or Marvel when he's not writing.