After upgrading your iPhone to iOS 16, you might occasionally get a Charging On Hold error-like prompt. Does this mean your iPhone's charging unit got broken? Of course, not. It's Apple's built-in way of protecting your iPhone from potential damage.
So what does Charging On Hold mean in iOS 16? How can you remove it? And what should you do when you see it on your iPhone? You'll find the answers to these questions in this article.
Why does iPhone say 'Charging On Hold'?
The Charging On Hold error is a message that pops up when your iPhone's temperature becomes higher than expected while charging. You don't have to worry when you come across this message, as it usually goes away when the phone cools. Then your iPhone will continue to charge as usual.
This fail-safe mechanism ships with iOS 16, and like Emergency Override, Apple puts it in place to preserve battery life. The Charging On Hold error message comes up regardless of the source of the heat; this might be from your charger, iPhone, or any other external factor.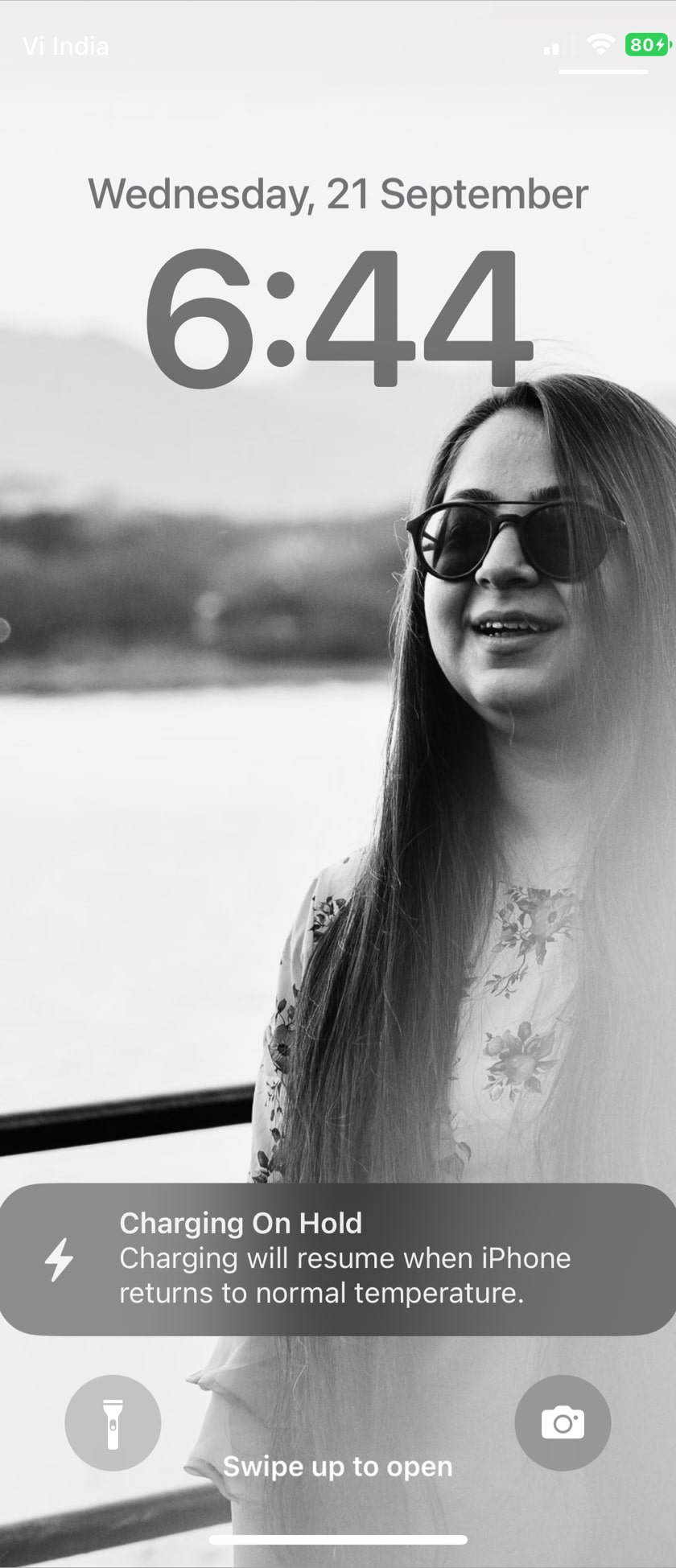 Causes of Charging On Hold on iPhone
Since the Charging On Hold message comes up due to heated iPhones, digging into the possible causes of the problem source is essential.
Here are some things that might raise your iPhone's temperature:
Running heavy apps or tasks on the iPhone might also slow down your iPhone and increase its internal temperature.
Placing the iPhone on hot surfaces, including your car's dashboard, heated pavement, or close to a heat source might raise its temperature and trigger the Charging On Hold error message while charging.
Faulty charger or charging unit.
A damaged battery might become too hot, raising your iPhone's temperature.
Streaming high-quality videos sometimes heat the iPhone unit.
What to do when you see a 'Charging On Hold' notification on iPhone
Resolving this error message doesn't require any technicality than allowing the phone to cool. The first action point is to unplug your iPhone and stop using it until it regains its optimized temperature.
Try charging it once you feel it has cooled. However, if your iPhone throws this message often, you might want to check the battery or consider changing its charger. Although there's no task or usage limit on the iPhone, pausing heavy tasks while charging might remove this error message.
To check if your iPhone has cooled down, connect your charger to see if it still displays the Charging On Hold message. Feel free to continue charging if you don't get this message.
You don't have to panic if you see this error message on your iPhone. It often means your iOS is working as expected and implementing the required fail-safe mechanism.
Conclusion
How often do you get the Charging On Hold message since upgrading to iOS 16? Let me know in the comments section below. Also, if you are facing other heating issues on your Apple devices, do give these guides a read.
Read more:
Readers like you help support iGeeksBlog. When you make a purchase using links on our site, we may earn an affiliate commission. Read more.
Idowu is an avid tech writer and a software surfer who loves covering knowledge gaps in consumer software, including anything related to iPhones. Well, when he's not reading and learning new things, you'll find Idowu losing gallantly on a solid chessboard or virtually on Lichess.