What you should know?
Special software can recover iPhone data even after a factory reset.
To ensure complete data safety, permanently delete iPhone data with Stellar Eraser for iPhone.
Just three simple steps – Connect → Select → Erase.
Our iPhones act as our data hub; thus, we delete or factory reset the device to safeguard the data when giving it away. But a good data recovery software can recover that data in mere seconds. Scary, right? This is where the Stellar Eraser for iPhone can help and permanently delete iPhone data.
The idea is to wipe your iPhone off all data traces so that your personal and sensitive data is not recoverable. And the best part is that the whole process is super simple and doesn't require you to be a tech expert.
Why should you completely wipe your iPhone data?
We hoard so much data on our iPhones, from files, images, messages, passwords, voice memos, location, call history, etc. And most of it can be personally or professionally confidential, so we delete the files or factory reset them to secure them.
However, only the path file is deleted when we delete data, so we cannot find or access it. The data remains on the storage device until written over by another data. Meanwhile, recovery software can source and retrieve this data from your device.
And while data recoverability is a great feature in our day-to-day life, it can be a risky affair when you're:
Selling /exchanging your iPhone
Giving/passing on the iPhone to someone
Returning the companies/school's iPhone
So, before you sell/return your iPhone, wiping all your, data would be wise. The feature also helps you resolve iPhone technical malfunctions that can't be treated via a reset.
How to wipe all data using Stellar Eraser for iPhone
Open the Stellar toolkit/Stellar Eraser app and use a USB to connect your iPhone to the Mac/Windows.
Select Erase Data and then Next.
Click on the device image and then Erase.
Click Yes to confirm the action.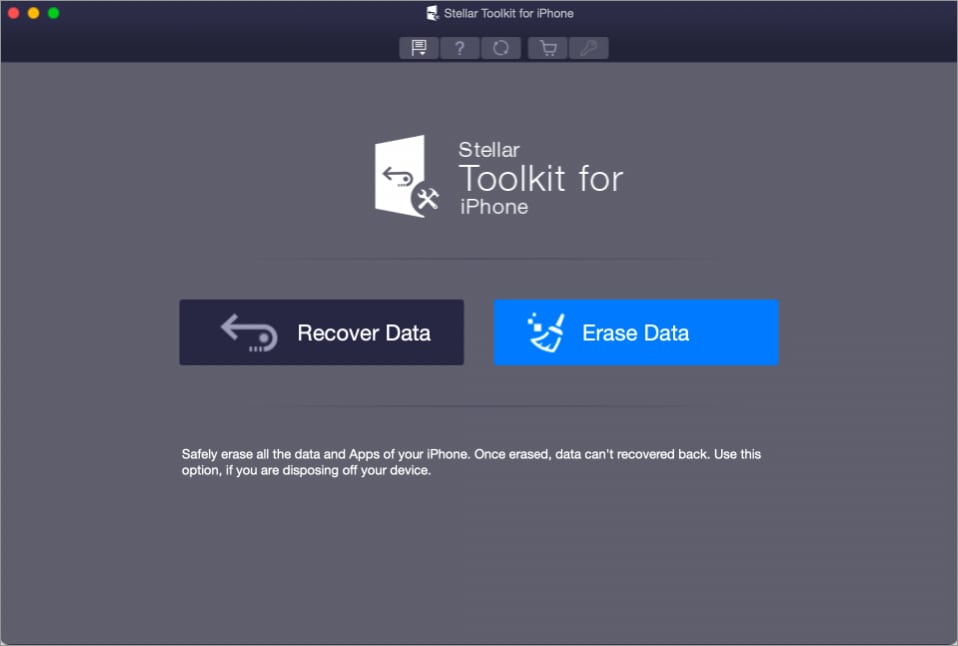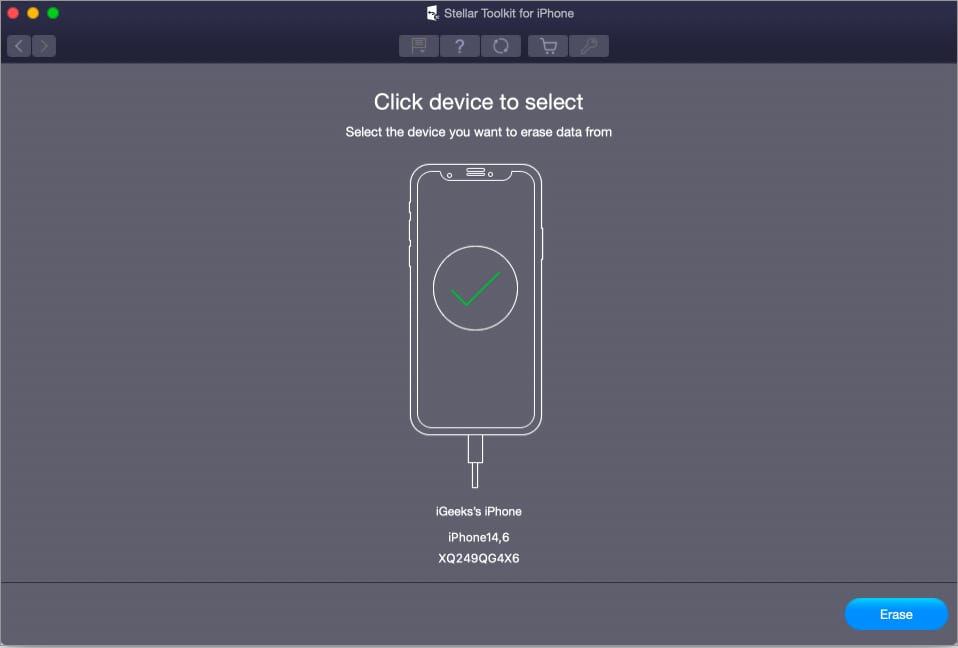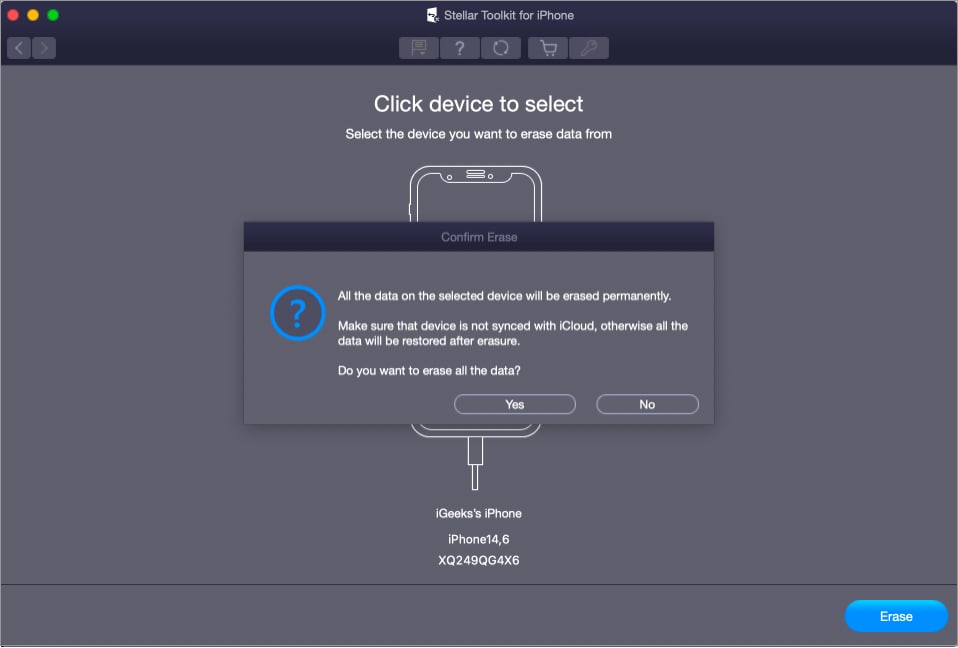 The process may take some time, depending upon your device. Once completed, a 'Data Erase Completes' message box will appear; click OK. And just like that, your iPhone is completely wiped out, and retrieving any information from it is almost impossible.
Stellar Eraser for iPhone review: What is it, and why should you trust it?
Stellar offers premium data recovery software to recover mistakenly deleted or wiped-out data from your iPhone and other storage devices. I know it's quite contrary to what's advertised here; however, that's where the strength of the Stellar Eraser lies.
It knows how and where to retrieve the data as a recovery tool. Using this knowledge in reverse, it also knows how and where to erase the data, so it's not recoverable. And I am not saying this because I am paid to write (the more words, the better), but because I have tested it.
Data recovery after factory reset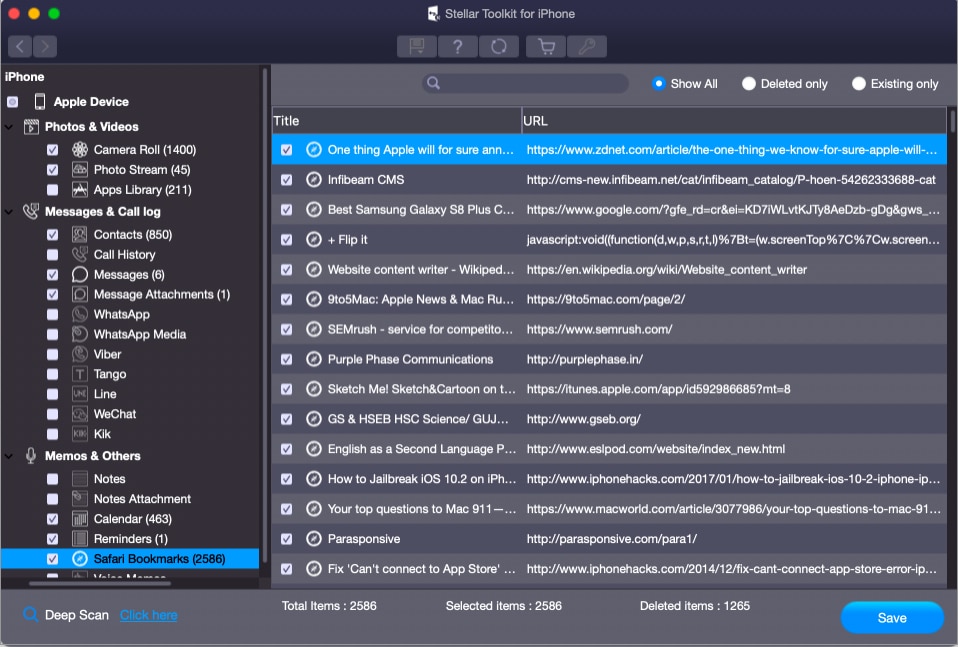 I retrieved a host of data from messages, phone calls, app data, and more.
Data recovery after Stellar Eraser for iPhone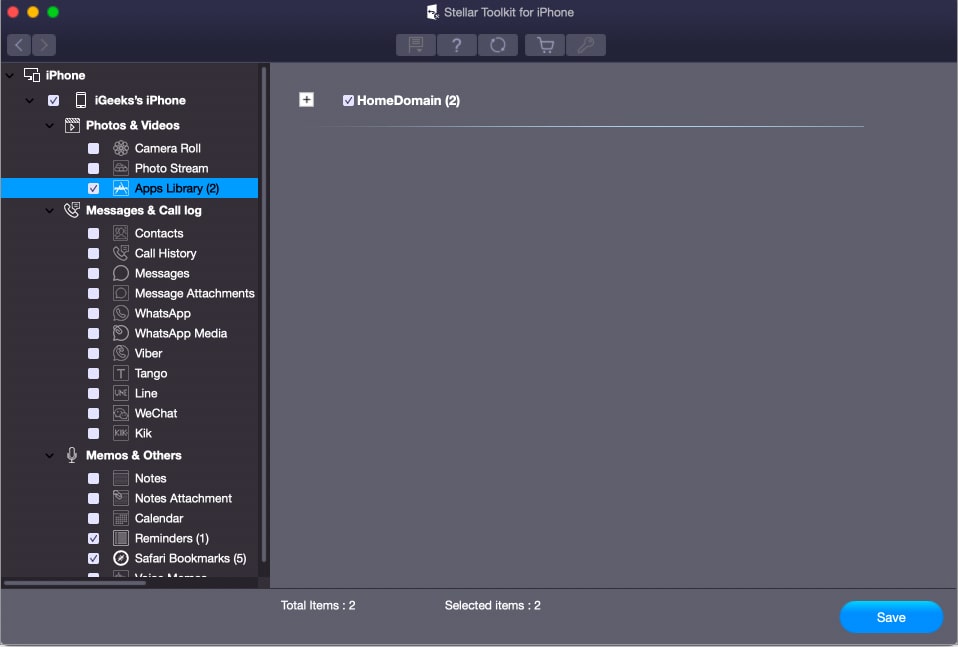 Even after a deep scan from the Stellar recovery app, all I could retrieve were some random app images, no files, photos, or messages. I also attempted to recover the data from a different app, and here's the result.
Data recovery attempt from a different app
I thought the Stellar recovery app could be biased, so I decided to test the wipeout from a different app. And while the app found a bit more results (4-5 messages and call record and app thumbnails), no consequential file was recovered.
So, while I can't give Stellar Eraser a 100% success rate, 99% is not a bad deal either, especially if you consider the other benefits of the app mentioned below.
Compatibility and system requirements

Devices – The Stellar Eraser supports all iPhone models.
File types – Erase all kinds of data

Contacts
Call Logs, text messages, FaceTime calls

Installed apps data – Notes & Reminders, Calendar, Safari Bookmarks, search history, messages, and attachments from (WhatsApp, WeChat, Line, Viber, Tango, and Kik)

System requirements –

Mac – Intel and Apple Silicon
Windows – 11, 10, 8.1, 8, & 7
My experience with Stellar erase
iGeekometer
User interface
Success and safety
Value for money
I have proven Stellar's metal above, so I am not repeating how good and smooth it was. I'll like to add that I have faced no issues from the time of download to erasing iPhone, which is a remarkable feat.
And even if you're not a pro, you'll have no issues handling the app. Although it doesn't have a trial version or a monthly purchase, you can test and explore it before committing for a whole year.
Pros
Quick and easy to use
Completely wipes your iPhone data
Compatibility with all iPhones
Available for both Windows and Mac
Cons
No monthly subscription plan
Price:
Standard (only eraser): $39.99/Yearly (up to 5 devices)
Toolkit (eraser + recovery): $49.99/Yearly (up to 5 devices)
Readers like you help support iGeeksBlog. When you make a purchase using links on our site, we may earn an affiliate commission. Read more.
A self-professed Geek who loves to explore all things Apple. I thoroughly enjoy discovering new hacks, troubleshooting issues, and finding and reviewing the best products and apps currently available. My expertise also includes curating opinionated and honest editorials. If not this, you might find me surfing the web or listening to audiobooks.