NFC tags hold pieces of data that can be transmitted wirelessly to a compatible device with a tap. NFC is short for Near Field Communication and is similar to Bluetooth, but no pairing is required. This article will look at some of the coolest things to do with NFC tags on iPhone.
Although your phone has a built-in NFC tag reader, you need an app to write data to NFC tags. I've included two such app recommendations at the end of this article.
Before you start, here's what you need:
One or more NFC tags (obviously).
An iPhone 7 or later running iOS 13 or later.
The iOS Shortcuts app.
You need an app like NFC for iPhone or NFC Tools, as described below.
NFC tags have been around for a while but have become more popular recently. Here are some of my favorite creative ways to use NFC tags with your iPhone.
1. Instantly connect to a Wi-Fi network
One of the biggest pains of living in the digital age is remembering complicated passwords. NFC can make it easier to connect to Wi-Fi networks with just a tap. All you have to do is use an NFC app to program your NFC tag with your Wi-Fi credentials.
Then, whenever you tap your iPhone against it, you will instantly connect to the Wi-Fi without needing to enter the password. This can be super helpful for workplaces or when you have get-togethers at home, as people can quickly use your NFC tag to connect to the network.
2. Send a secret message
Want to make someone feel extra special? Give them an NFC tag encoded with a secret message! This is super simple to do using an NFC writer app like the ones mentioned later in this article. Just type your message in the app and transmit it to an NFC tag.
Then, when the recipient scans the NFC tag using their phone, they will see your message. I think it would be quite a techie way of wishing a happy birthday, asking someone out, or proposing!
3. Make calls or send messages
In our busy lives, it's easy to forget to call or text our loved ones. Whether it's dropping daily good morning texts or making the routine phone call to your mom, NFC tags can help. Just program a tag to make a phone call to a specific contact, and tap your phone against the tag whenever you see it.
Similarly, you can program your NFC tag to send texts to your special someone or use the tag to quickly send preset text or voice responses to people when you're busy. Pretty cool!
4. Share a virtual business card
Printed business cards are so 1999. Leave those relics in the past and embrace virtual business cards with NFC tags. You can program these with your contact information, social media, and website links to pass on to others with a tap.
I can't think of a cooler way to stand out at the next conference you attend.
5. Launch a website
Like a business card, you may want to direct people to a specific website, such as your portfolio or business site or something you're developing. Instead of making people type out the URL, you can program an NFC tag to launch a website so that people can tap to go straight to the site you want to direct them to.
6. Run Siri Shortcuts for timers, automation, etc.
It's super easy to use NFC tags with shortcuts. That means you can program an NFC tag to run any Siri shortcut on your iPhone, opening a world of possibilities.
For instance, you can program an NFC tag and place it in your car to get set up for driving with a tap. So, when you enter your car and tap the NFC tag, it can automatically enable Do Not Disturb mode, turn on or off data, and launch your preferred navigation app. You can customize this as you like using the Shortcuts app on your iPhone.
Or, you could place an NFC tag in the kitchen programmed with a timer that you often use when cooking. Then, just wave your phone over the tag to get the timer going whenever you need to.
Similarly, you can program and place an NFC tag near your front door so that when you return from work, you can tap it to switch on the lights and play your favorite song.
7. Make payments
Contactless payment is one of the most popular uses of NFC tags. Thanks to Apple Pay, you can just wave your phone over the NFC tag at merchants that support this method, and your payment is securely processed.
The merchant doesn't have access to your credit card or bank account, so you can rest assured about safety. You may even have an NFC-enabled credit card that lets you pay instantly at supported merchants.
8. Share media
Like website URLs, you can embed links to any online content you like on NFC tags. This makes it super convenient to share things like YouTube videos, songs on Spotify, or even your Instagram page,
This can be a great way for content creators to get more eyeballs on their work. Just program and stick your NFC tag at a location that will attract attention, with instructions of what users can view if they scan the tag.
9. Send invites
Just like you can use an NFC tag as a business card, you can also create a unique and custom invite to your wedding or other special events.
You can write an NFC tag with text, images, audio, and video and attach it to your physical wedding invitation. Then, invitees can scan the tag with their phone to enjoy a curated experience that will make them go "awww."
10. Lock/unlock doors
This is still one of the niche uses for NFC tags at home and work that's likely to become more popular in coming years. Currently, you can use Lockitron to unlock your door by just tapping your device against it. Best of all, the setup is straightforward, and all you need is your home Wi-Fi and an AA battery for power.
11. Smart nails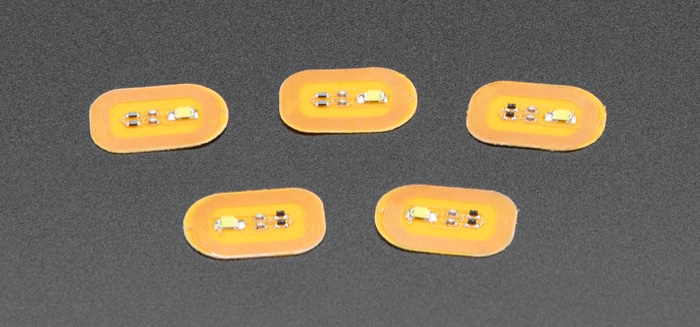 This one's among the most futuristic and coolest things to do with NFC tags. Why not get a high-tech manicure that embeds an NFC tag into your nail art? Then, you can program it to work as an access card, payment card, or whatever you want. So, with a tap of your finger, you'll be working wonders!
That wraps up some of the best ways to use NFC tags with iPhone. Now, let's check out the two apps you can use with your NFC tags.
1. NFC Tools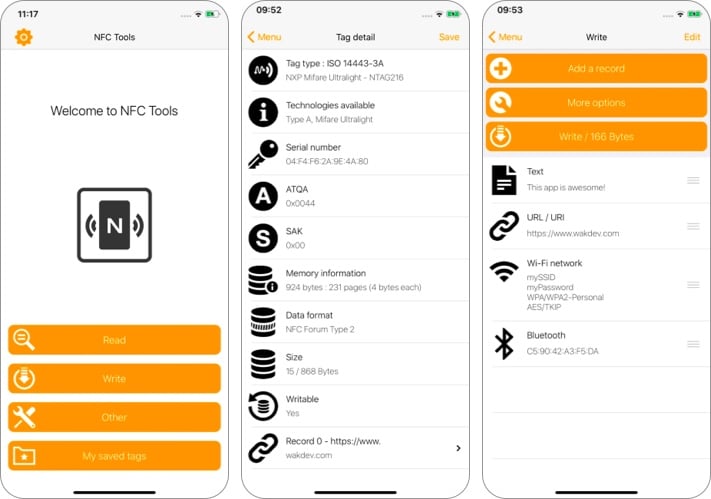 I love the clean and intuitive user interface of this app. It makes it a breeze to write many kinds of data to your NFC tags. Moreover, it tells you everything about your NFC chip and allows options like formatting and locking with a password.
Price: Free ($2.99 for Pro)
2. NFC for iPhone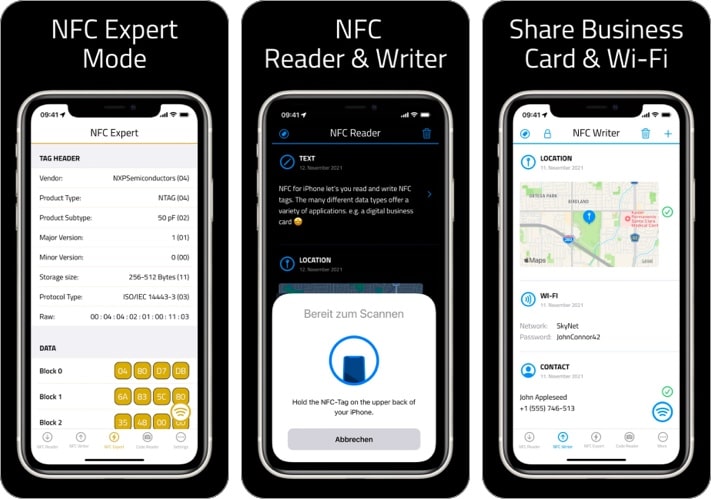 This is another excellent app to program NFC tags. It's got a similar intuitive interface as NFC Tools and works efficiently. The best part is that even if you run into issues, the developer is responsive and gets bugs quickly fixed.
Price: Free (In-app purchases from $0.99)
Now that you know what to store on NFC tags and how to program them to go ahead and experiment. Let me know which of these ideas you love the best in the comments below.
Read more:
Readers like you help support iGeeksBlog. When you make a purchase using links on our site, we may earn an affiliate commission. Read more.
Mehak has a master's degree in communication and over ten years of writing experience. Her passion for technology and Apple products led her to iGeeksBlog, where she specializes in writing product roundups and app recommendations for fellow Apple users. When not typing away on her MacBook Pro, she loves being lost in a book or out exploring the world.