There is a wine for every occasion, or should I say there is an occasion for every wine? But how do you find the right wine? Undoubtedly you rely on Siri for most of your answers, but here's a catch; you won't get personalized recommendations. Well, the task doesn't have to be as complicated as you think. There are multiple apps to help, and I have rounded up the best wine apps for iPhone, whether for food pairing suggestions, deciding what to gift, or which wine to buy. Keep reading!
1. Vivino: Buy the Right Wine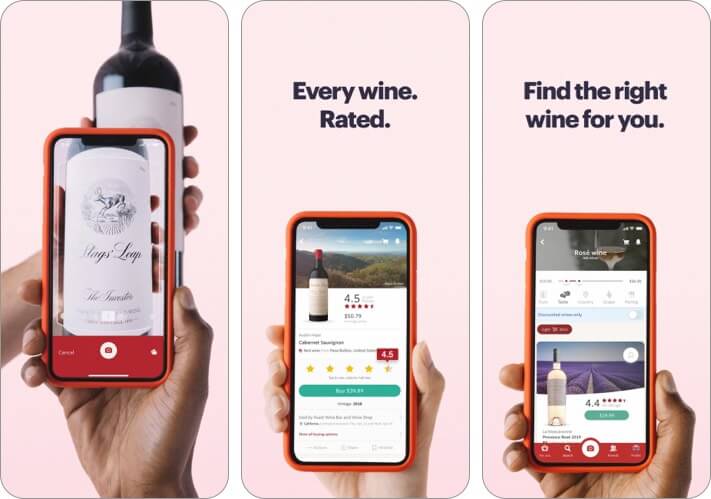 Now here is an app for the wine connoisseurs, or it can let you pretend like one. With the collection of 13 million+ wines from 231,000+ wineries, Vivino has the world's largest wine selection. The app is designed to provide you with excruciating details about the wine.
All you have to do is enter the wine's name or click the label's image. Once you input the data, you will have a plethora of data flooding your iPhone, from reviews to nearby places you can buy it from.
Moreover, you can also compare wines, get food pairing suggestions, and develop your taste profile to see where you stand against everyone else in the Vivino community. This free wine repository is a go-getter.
Why should you try it?
Directly buy wine from the app.
Personalized recommendation according to your taste.
Price: Free
2. Drizly – Get wine delivered in an hour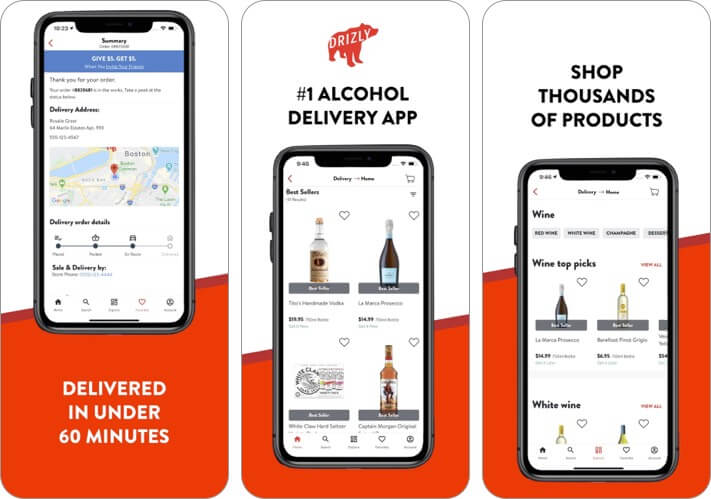 Drizly is one of the no-nonsense alcohol delivery apps out there. And I agree with its philosophy when you can have an app to deliver your food, why not an app for your alcohol? This online market app offers same-day delivery (within an hour) across 100 cities in North America with the option for pre-paid pick-up. It may also take 2-3 days for shipping in select states.
Obviously, you must be of the legal drinking age and provide valid ID proof upon delivery when ordering from Drizly. But it is a great option to order beer, wine, and liquor online.
Why should you try it?
An extensive selection of beer, wine, and liquor.
Offers online payment options.
Price: Free
3. Delectable: Scan & Rate wine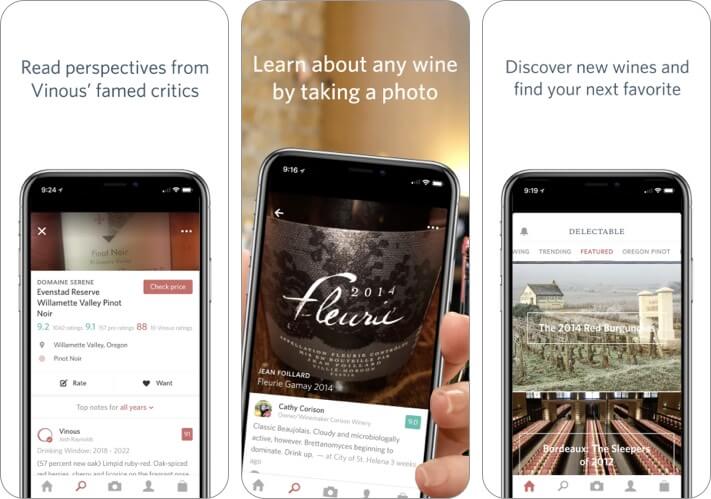 Learn about wines from the world's leading winemakers, sommeliers, and wine critics. As quoted by Jordan Mackay, one of the essential wine apps, Delectable is a critically acclaimed free app that lets you savor some of the world's finest wines. It also trains you to amp up your wine tasting game and become an influencer yourself. It's all about sipping it the right way, you know!
While Vivino is perfect for engaging with like-minded wine enthusiasts, Delectable is for those who lean towards professional opinions. The app also lets you keep track of all the wines you've tried and discover new ones from the curated lists. Although a little expensive, the premium subscription at $5.99 is justified if you are an oenophile as it offers transcriptions for hard-to-match labels and an ad-free experience.
Why should you try it?
Add and receive ratings on your wine additions on the app.
Get a curated list from the leading wine community.
Price: Free (Delectable ad-free starts from $1.99)
4. Wine-Searcher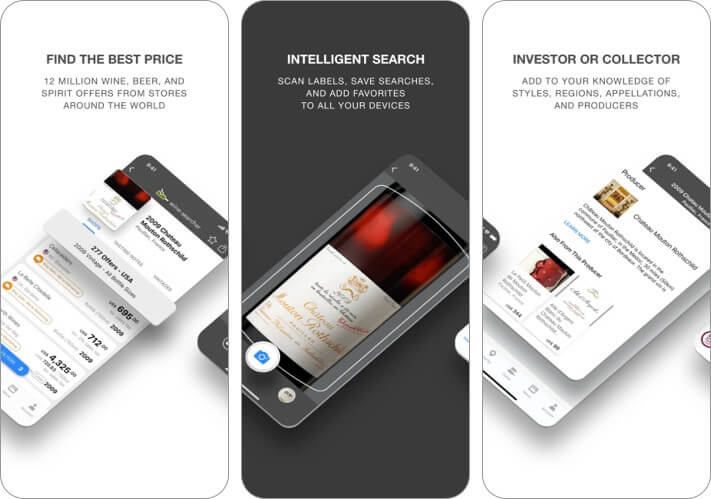 If there is an app that gives me information about the raw materials used in the wine, it has to be Wine-Searcher. An app made for true vinophiles, the app also gives information about grapes involved in wine production, the grape varieties, and whatnot! The compare-and-buy feature is one of a kind; I mean, who wouldn't want their favorite wine at an affordable price.
I like its GPS-based store tracking feature and its ability to find and compare prices for Scotch whisky, bourbon, gin, rum, and beyond.
Why should you try it?
Quick Search
Search nearby vineyards and wineries.
Price: Free (Wine-Searcher Pro at $7.99)
5. VinoCell – Wine cellar manager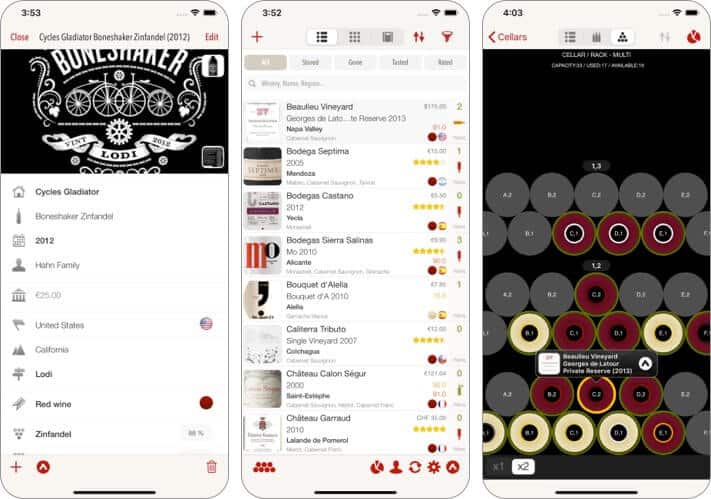 With more than 1 million wines in the database, VinoCell indeed is your online wine cellar. The app is perfect for beginners who do not know their wine to explore the opportunities more and apt for Pro to share their knowledge and clarify their wine knowledge. The app comes with appealing graphics to understand your wine's placement in the cellar, with 40 configuration options to choose from.
Why should you try it?
Sync data from all devices.
Connect and manage friends/family data.
Price: $8.99
6. Decanter's Know Your Wine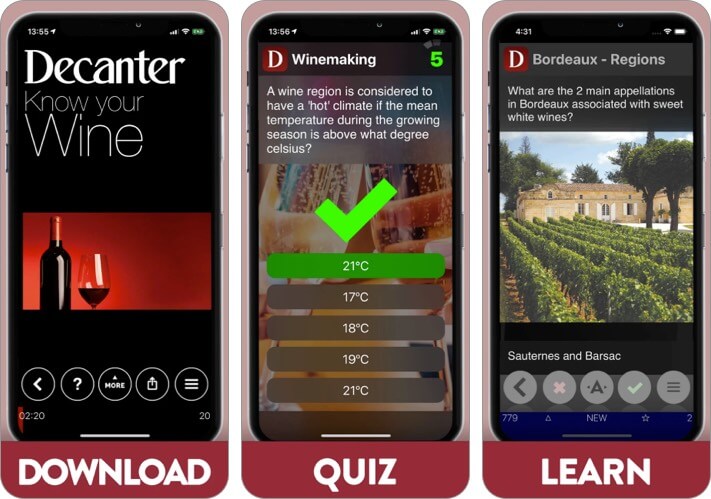 A little heads up. Decanter's Know Your Wine is not a wine quiz app. It is one of the most trustworthy sources to learn about wine. The app comes with short lessons; it uses s p a c i n g as a technique to teach you about wine, its sources, their preparation, taste, and types. It is a fun way to learn about wines because of the exciting modules developed within the app that strengthen your wine know-how.
I loved the app's reliance on AI to ensure you learn new things rather than repetitive lessons. Now, that's what I call an efficient use of technology!
Why should you try it?
Interesting chapters to become a wine grandmaster.
Picture questions to test your wine knowledge.
Price: Free (In-app purchases from $0.99)
7. Wine Ring – One of its kind wine app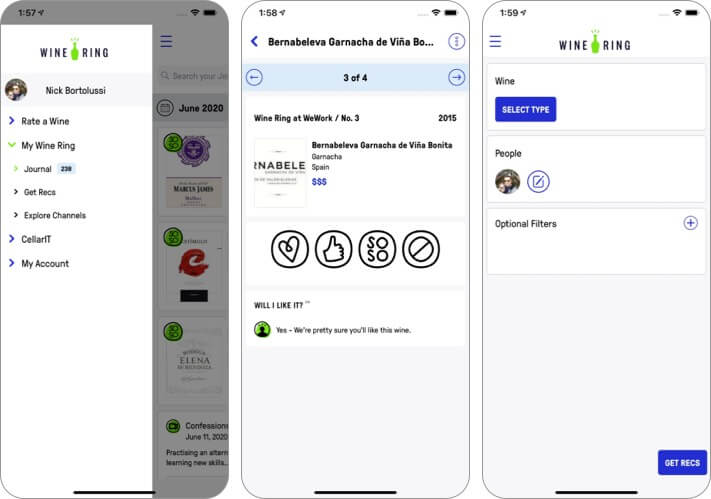 Choosing a wine tasting app for iPhone has never been easier because Wine Ring comes with patented technology to help you get the wine of your taste. With nearly six patented technologies to understand your wine preferences, Wine Ring undoubtedly has aced the game.
Washington Post is right about the app, for it has indeed got me pegged. Fast, easy, and personalized wine curation for wine lovers.
Why should you buy it?
Use of technology at its best.
Journal your wine.
Price: Free
8. Tipple: Best app for the fastest alcohol delivery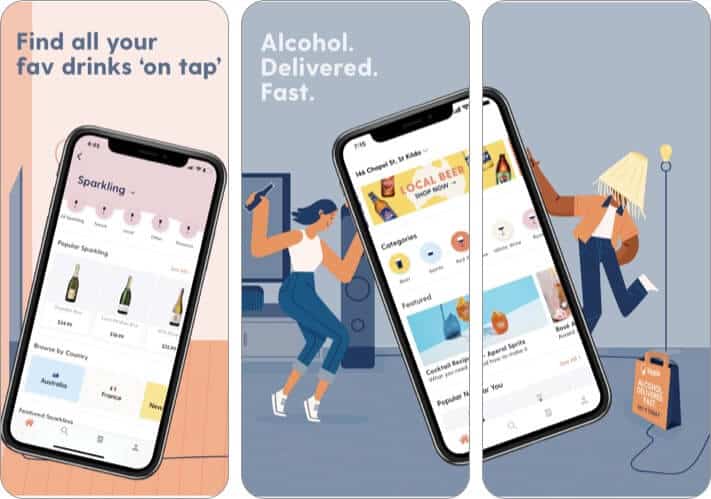 Satisfy your alcohol cravings and support local businesses with Tipple. Although a little underrated, Tipple is one of the fastest alcohol delivery apps on the App Store that lets you choose from a wide variety of boutique, international, and specialty wines, craft, local, and imported beer & cider, and a lot more.
Why should you buy it?
Real-time order tracking.
Reorder from favorites.
Price: Free
Which is your go-to wine app for iPhone?
As Leon Adams has rightly said, "Anyone who tries to make you believe that he knows all about wines is a fake." The more wine apps, the merrier! I have been using most of these regularly because every app has its beauty. Which one is your favorite app of these? Or your favorite wine? Let me know in the comment section below.
You may want to take a peek at:
Readers like you help support iGeeksBlog. When you make a purchase using links on our site, we may earn an affiliate commission. Read more.
An entrepreneur by heart, I am obsessed with the world of Apple. I survive on Apple products and their updates. Over the last five years, I have been writing all kinds of content that are remotely connected to Apple and sharing across digital platforms. When not writing, you will find me on the court playing basketball or in my room playing the sitar.