Ever since its introduction, PUBG has been a worldwide popular battle royale game. However, with recent legal actions taken by various countries against the game, you might be searching for some good alternatives to it. We've handpicked some great PUBG alternative games for iPhone and iPad.
1. Modern Combat 5 – Editor's Choice
Crew up with your companions or players from around the world in this fast-paced military FPS action game that revolves around saving Tokyo from militants. Modern Combat 5 will keep you at the edge of your seat as you kill the trouble makers in epic fights.
Four classes, Attack, Heavy, Recon, and Sniper, can be opened gradually as you progress in the game. All battling styles can be redone, remembering explicit highlights for firearms to make taking out the adversary more severe and fulfilling.
I especially love the multiplayer mode that allows up to 12 players and has amazing FPS game types like capture the flag, deathmatch, and free-for-all. There wasn't a lag, but I found issues with spawning. As soon as I spawned, the enemy killed me before I had a chance to move. (Are you hearing me, Gameloft? I am dying!)
Detail to attention is apparent in every frame! Everything is brilliant, from different sounds of guns, tire screeching, etc., to fluid animation and concise levels. They will keep you snared to the quick-moving storyline.
The only thing that didn't sit well with me is its on-screen controls. They are squeezed close to each other, making it difficult to get the right one. And the external controller does not support the game yet! However, Gameloft says this might change in the future. So let's wait for a while.
Pros
Different story modes
In-game voice chat
Tons of missions
Brilliant graphics
Cons
On-screen controls are clunky
Needs network connection to play
Price: Free (In-app purchases start at $0.99)
Size: 1.7GB
2. Call of Duty: Mobile – Best PUBG alternative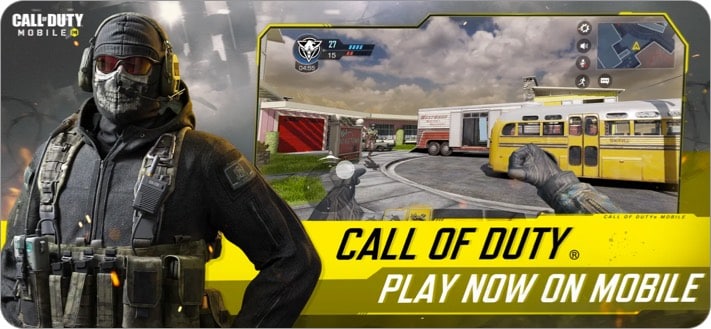 Proved to be one of the biggest competitors of PUBG mobile, Call of Duty: Mobile is one of the recently launched FPS games for iOS. The game offers a very intuitive battle royale mode with many in-game customizations to try out, such as riding tanks and helicopters to engage in a ferocious battle.
As a franchise that turned into a mobile game, you might have lower expectations for the game to retain all its original gameplay features. However, it does not disappoint! COD:M is a small free-to-play package with big surprises.
It has been smartly and carefully optimized to work for all kinds of devices while offering smoother graphics with rich details at the same time. The game also offers various 5v5 Multiplayer modes, and new modes are updated weekly.
Simply reading this might make you think it's easy to play, but trust me, rising to the highest rank in the ranked multiplayer mode as well as ranked battle royale isn't that easy! All in all, this is the best PUBG alternative for iPhone players.
Fun fact: The game was downloaded upwards of 100K times within the first week of its release.
Pros
Variety of different multiplayer modes
Battle Royale featuring 100-player
Excellent optimization for both high-end and low-end devices
Cons
The CODM community is relatively smaller than PUBG
Price: Free (In-app purchases start at $0.99)
Size: 3.9GB
3. Garena Free Fire: Rampage – Nice gameplay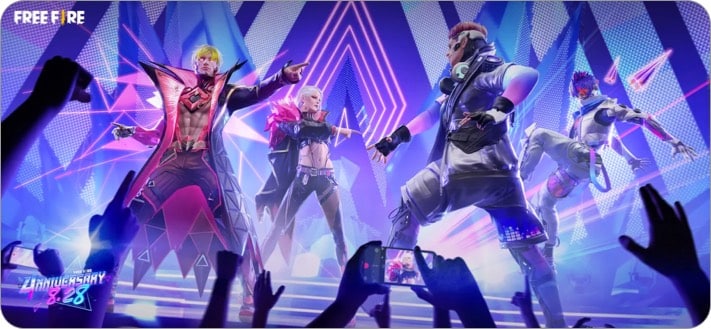 Garena Free Fire is one of the highly praised and popular battle royale games. With cut-throat survival competition and tons of customization for each weapon and soldier, the game pits you in a 10-minute battle royale against 49 other players.
There are multiple game modes like solo, duo, and team, along with a fast-paced 4v4 game mode. WIth the 4th anniversary addition, the game brings you plenty of new content. This includes a brand new Lone Wolf mode, AC80 weapon, Clash Royale new season, and a lot more.
The gameplay is comparatively easier than PUBG. The in-game voice chat option lets you talk among your squad and plan out a game strategy to win the battle. Beware, as there are many champions out there waiting to smear out each other.
Pros
In-game voice chat
Supports up to 50 players
Gameplay is outstanding
Smooth controls
Cons
Some in-app purchases are too expensive
Lagging issues
Price: Free (In-app purchases $0.99)
Size: 1.9GB
4. Knives Out – Less popular game like PUBG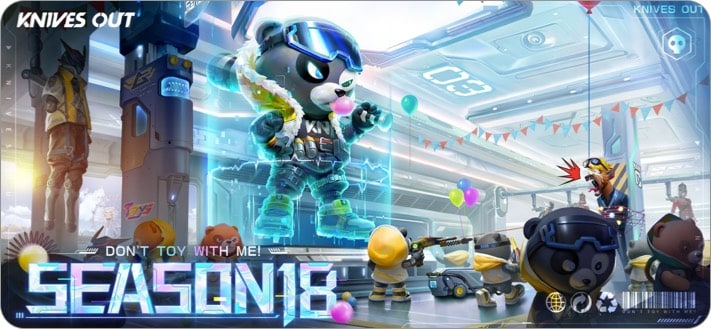 NetEase, a Chinese technology company, released three PUBG alternatives, of which Knives Out is the last in the series. This has been the most successful of all three and primarily because it's like an enhanced PUBG.
The game offers more beautiful maps, locations, and a chance of forming your rules. That's right!
Even with all that, the only way to win is to enter the battlefield with 99 other players and survive till the end. The game offers an enormous combat zone lashed with various difficulties. Also, with voice chats, you can easily stay in sync with your friends.
Although the game currently has Asian servers, there's very little latency while playing from other regions. Moreover, according to a report from Sensor Tower, Knives Out generated exceeded Fornite and PUBG Mobile in revenue on Android and iOS.
This game is definitely underrated and is worth a try!
Pros
100-player battle royale
In-game voice chats
Nicely optimized for low-end devices
Cons
Minor glitches throughout the gameplay
Price: Free (In-app purchases start at $0.99)
Size: 3.1GB
So, these are some top games like PUBG for iPhone and iPad. I hope you found your favorite from the list. What other games have you found as a great alternative to PUBG? Share your answer in the comments below.
Read more:
I'm a die-hard Apple Fanboy who's keen and enthusiastic to learn and explore new things in the world of technology. Besides that, I'm currently an engineering student in the field of Electronics and telecommunications, thus love playing with electronic hardware. When not exploring the world of technology, I love learning about the universe/cosmos, time travel, different paradoxes, and so on.