What you need to know about Sandmarc Leather Collection:
Sandmarc Leather Collection is a lineup of cases/bands for iPhone, AirPods, Apple Watch, AirTag, and MacBook made of full-grain leather.
These products are sleek, minimal, and elegant.
Use code IGEEKSBLOG for a 10% discount.
"The Leather Collection by Sandmarc" is a lineup of protective covers for Apple devices. Leather products usually demand a premium over their synthetic counterparts, and it is justified as leather not only feels premium but also always gets better with time. I have my hands on an iPhone 13 Pro Max leather case, 14″ MacBook sleeve, Apple Watch band, AirPods Pro Case, and the AirTag keychain.
These cases and covers are made of full-grain leather, a higher quality leather than genuine leather. Shocking, right? Here's my review of the aforementioned device cases and a little more detail on full-grain vs. genuine leather.
Full-grain leather vs. genuine leather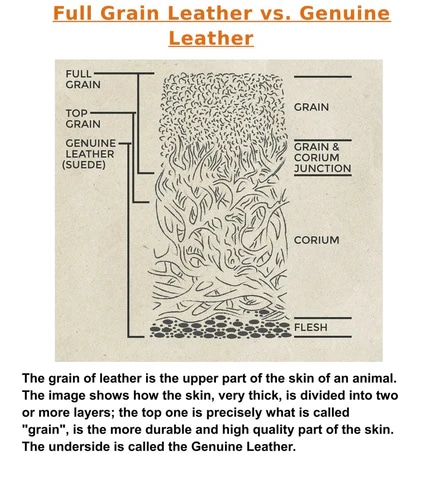 When discussing products, the word "Genuine" is always associated with original goods and of the best quality. In this specific case, those of us not well versed with leather might have a perception that genuine leather is the best quality of leather. In fact, it is the lowest quality of leather.
While Genuine leather is certainly better than fake leather, it is not the best quality of leather you can buy. Further, full-grain leather is not only the best quality but also the most natural leather. The evidence of full-grain leather being natural is that it develops a patina, a protective layer, which is a characteristic of the natural hide.
The products from "The Leather Collection by Sandmarc" are made of full-grain leather, so they will develop a patina and age like wine, which always gets better with time. Having used these products for a while, here's my review on what I think about these products and if they are worth your time and money.
1. Pro leather case: iPhone 13 Pro Max
Cases that can protect your iPhone without compromising its design are rare to come by. The Pro Leather Case by Sandmarc protects your iPhone while adding a touch of personality to it. Let's dive in and find out if it is worth your money.
Design and build
The Sandmarc Pro Leather Case has full-grain leather on the back, sides, and inner sides, barring the button area, which has a mindful microfiber cutout that ensures the leather does not scratch the buttons. It has microfiber padding on the inner side, housing the MagSafe magnets.
The case is neither too thin nor too thick. While it adds decent heft to the device, it also helps absorb more shock if you drop the device. But this leads to a wide gap between the cutout and the Ring/Silent switch. As I have small hands, the switch is easily reachable for me, but reaching the switch was inconvenient for some of my colleagues.
However, the lightning port and speaker grille cutouts are perfect. You also get a pair of punch hole cutouts to attach a lanyard to your iPhone. The buttons on the case provide ample tactile feedback and are accented to compliment the color of the case.
Protection
The case has raised edges on the front, which help protect the screen from scratches when placed face down on rough surfaces and provide a certain degree of drop protection. However, the protrusion is subtle, so I don't have high hopes regarding drop protection.
The case also features a camera lens guard. It is made out of aluminum and has a similar finishing. The guard also doubles as a dual-lens mount and is compatible with SANDMARC lenses and filters but leads to wobbling when kept flat on a table.
iGeekometer
Design
Build
Protection
Value for money
The camera guard is the only polarizing factor, and if it looks good to you, the Pro Leather Case is value for money. At $49.99, the Pro Leather Case by Sandmarc is $10 cheaper than Apple's Leather case and has a better overall built quality. And it also has a magnetic ring in place to facilitate MagSafe charging.
Pros
Made out of the best quality leather
Raised edges for screen protection
MagSafe compatible
Multifunction camera guard
Cons
Wobbly back
Deep Ring/Silent switch
Price: $49.99
2. MacBook sleeve
If you appreciate the creases and patina that full-grain leather products acquire over time, the Sandmarc MacBook sleeve is worth your time. It is designed for on-the-go commuters allowing easy access to your MacBook. But is it worth the asking price? Let's find out.
Build and design
A laptop sleeve is meant to help protect your device from accumulating dust, accidental spills, or minor drops, so don't expect a sleeve to protect your MacBook like a case. With that said, this leather MacBook sleeve by Sandmarc strikes a balance between design and utility.
It is designed from full-grain leather, developing creases and patina as the leather ages. Having used a couple of leather products, I can attest that patina adds more character to a product, and I can't wait to see how the look of this sleeve changes over time.
Besides, the leather MacBook sleeve is two sheets of full-grain leather stitched together. The stitching is minimal and does not blend in, adding a distinctive finishing touch to the sides of the sleeve, also for branding SANDMARC.
Utility
In terms of utility, the sleeve can house the 14″ MacBook Pro, 13″ MacBook Air, or 13″ MacBook Pro comfortably while providing it all-around protection from minor drops or spills. The inner padding has a microfiber finish, so you need not worry about the sleeve scratching your MacBook. Moreover, you can also charge your MacBook without taking it out of the sleeve.
iGeekometer
Design
Build
Protection
Value for money
The Leather MacBook Sleeve is available for $129.99, and while it might seem expensive, we can't disregard that it is made out of the best leather quality. While a few cheaper alternatives are built from full-grain leather, the market for such products seems niche.
Niche markets usually mean less production, resulting in higher costs. The sleeve is a great addition if you intend to get a few more products from the Sandmarc Leather Collection or if you love leather products in general.
Pros
Made out of the best quality leather (Full-grain)
Detailed yet subtle stitching
Microfiber padding on the inner side to avoid scratching
Price: $129.99
3. Apple Watch band
Adding a leather band to your Apple Watch will enhance its premium look and feel. And when the leather band is made of full-grain leather and has a stainless-steel buckle, you're in for a treat.
Build and design
The Leather edition Apple Watch band is a product of minimalism. These products serve the purpose they are created for without adding much bulk aesthetically. The general idea of minimalistic products is to be simple yet elegant.
Also, unlike other products which look old with time, the full-grain leather of this band enhances its look with time. I appreciate Sandmarc for using the same leather throughout the watch.
Further, the buckle, buckle tongue, and band connector are all made of stainless steel and black in color. Again, the color scheme matches that of the bands, and the brown shade I have goes well with Apple Watch cases in the gray to a black color palette.
Below the buckle are two loops, one fixed and one adjustable. On the other band, 7 adjustment holes are neatly punched in.
Initial impressions of my colleagues
Since I do not use the Apple Watch regularly, I thought it would be best to ask a few people who use the Apple watch regularly what they think about the band. Doing so also helped me gain varied perspectives. Also, take into account that these are just initial impressions.
Suraj, the Digital Marketing Head at iGeeks Media, uses the Pride Edition Nike Sport Loop and says, "While the product feels premium, it feels to be on the heavier side."
Dhvanesh, the CEO of iGeeks Media, who uses the Alto Leather Band, says, "It is lightweight, has perfect finishing, and fits quite well, too. In addition to this, the band is also versatile and will suit most outfits."
Ridham, the Cinematographer at iGeeks Media, uses the Sport loop and says, "I'll give it a 9/10 for looks and a 5/10 for comfort."
iGeekometer
Design
Build
Comfort
Value for money
At a price tag of $59.99, this band gets most things right. It's versatile and fits a wide range of attire. It is comfortable for some, not for others; it is subjective. But at its price, it is a great addition to your collection of Apple Watch bands.
Pros
Made out of the best quality leather (Full-grain)
Sleek and Elegant
Versatile in terms of suiting outfits
Cons
It might not be comfortable for all
Price: $59.99
4. Leather edition – AirPods Pro case
While your AirPods Pro battery will degrade over time, I can assure you this AirPods Pro leather case will look better with time. And this case is among the few cases promulgating how protection and style can go hand-in-hand.
Build and design
As I said, this AirPods Pro case by Sandmarc advocates how protection and style can go hand-in-hand. And while we're talking about hands, the case also comes with a wrist strap in a similar shade (in my case, it's brown) to the full-grain leather on the outside of the case, which will age gracefully with time.
I have to give credit where it's due, especially when Sandmarc has paid so much attention to detail that the hooks that connect the AirPods Pro case to the wrist strap have a dark gray finish. This subtle touch ensures that the hooks blend in and match the case's aesthetic.
The inner padding has a microfiber finish on the upper side of both parts of the case and also retains the plastic case on the lower, helping the case stay in place. The leather case does not obstruct the normal opening and closing mechanism of the AirPods case, and the case's cutout does not feel rough at all.
While the charging port cutout is not precise geometrically, the edges are smooth, and there's enough space to attach the lighting cable. There's also a small hole for the battery indicator LED. All of this without losing on wireless charging is commendable.
iGeekometer
Design
Build
Protection
Value for money
With all that said, at a price tag of $39.99, this AirPods Pro leather case is worth the money if you want to personalize your AirPods without adding bulk to the device.
While the protection from accidental drops won't be substantial, it is not what the product is for. If you want to avoid scratches and aging of your AirPods case while adding elegance to your AirPods, you can't go wrong with this case.
Pros
Made out of the best quality leather (Full-grain)
Precise cutouts
Included wrist strap
Sleek
Price: $39.99
5. AirTag key chain
AirTag protects your devices, keys, etc., by helping you locate whatever you've attached to AirTag. And so, protecting your AirTags is equally necessary. And while we're on the topic of protecting AirTags, why not do it with style with this leather edition AirTag key chain.
Build and design
Like all products from Sandmarc's Leather Collection, this Leather Edition AirTag key chain is also made out of full-grain leather inside out. By now, you're well aware of the benefits of full-grain leather, and you can expect the same patina and creases eventually, enhancing the key chain's look over time.
You can insert the AirTag by unfastening the snap fastener. The snap fastener has a dark gray finish. The hook is also in the same shade; trust me; these subtle additions make a world of difference. The lock and pop mechanism of the snap fastener is so satisfying that you need to use one to know how it feels.
In terms of protection, the Leather Edition AirTag key chain houses the whole AirTag without exposing any portion, unlike Apple's offering. So, the AirTag won't be visible but will always be protected. Moreover, I assure you it will look amazing when kept with a bunch of keys.
iGeekometer
Design
Build
Protection
Value for money
There's not much one can complain about the Sandmarc Keychain as it ticks most boxes. Also, it's cheaper than what Apple offers. And it also offers comparatively more protection. One AirTag costs $29.99, and the Leather Edition – AirTag Key Chain also costs $29.99. Sounds like a good deal to me.
Pros
Made out of the best quality the leather (Full-grain)
Offers all-round protection
Elegant design
Premium finishing
Price: $29.99
Are products from the Leather Collection worth your time and money?
The short answer is yes. And I say this after spending a good amount of time with the products mentioned above. I think this is a collection of sleek, minimal yet elegant products. It'll look even better if you get more than just one product and match all the cases for your Apple devices. And I'll say it again, full-grain leather feels better than other genuine leather products I've had my hands on.
Also, those familiar with leather products will surely agree that the aging process of full-grain leather enhances the look and feel of the products. Most products in the lineup are a total bang for the buck. The only product I felt slightly overpriced was the MacBook Sleeve, as it's two sheets of leather stitched together. But then again, it's TWO SHEETS OF LEATHER.
Tip: If you've got your eyes on any of the products above, now is the right time to pick up a couple of these at a discounted price by using our promo code "IGEEKSBLOG" for a 10% discount.
Read more:
Readers like you help support iGeeksBlog. When you make a purchase using links on our site, we may earn an affiliate commission. Read more.
Consumer Technology and Motorcycles are the two things that excite Darryl the most. Why? Because Tech helps better people's lives, and solving people's problems related to tech is something he enjoys. And what about bikes, you ask? Well, drop a gear and disappear.