There's something timeless about leather cases, even more so when they boast expert craftsmanship like Mujjo's iPhone 13 series cases. They're minimalist yet luxurious, premium quality yet value for money. How do I know? Well, from firsthand experience.
I had the chance to try Mujjo's cases on my iPhone 13, and I'm going to share a detailed review with you that covers everything you need to know. How good is the leather? Do these cases actually protect your phone, or are they merely a style statement? Let's unpack all the details below!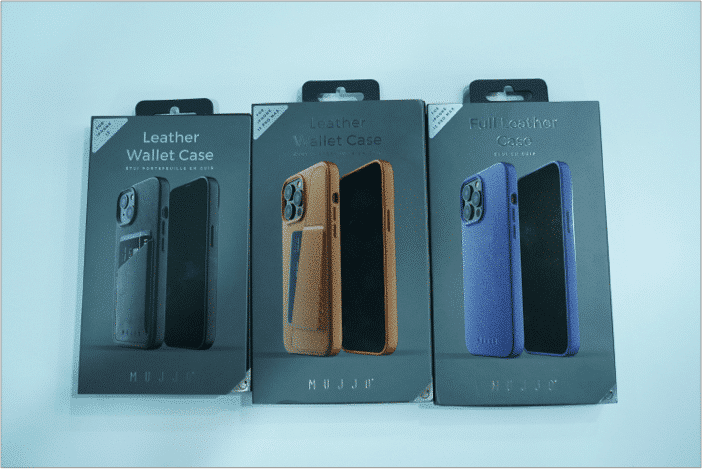 Design, look, and feel
Mujjo's cases come in two varieties: the Full Leather case and the Full Leather wallet case. The only difference is that the wallet case has a handy card slot at the back. Both styles are available for all four iPhone 13 models in tan, black, and blue colors.
We, at iGeeksBlog, have long been fans of Mujjo cases but are still always wowed when we get new ones. Right from the outset, everything about this product oozes premium quality and style. The packaging itself is a joy to behold, with an elegant magnetic flap box that snugly holds the case within.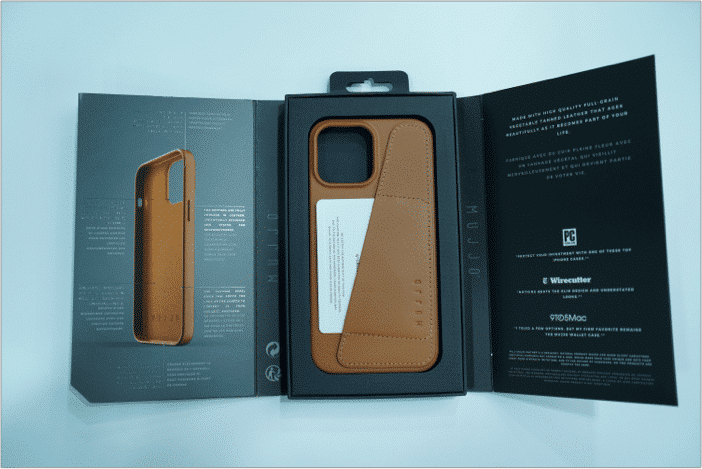 As for the cases, they are crafted from the highest quality full-grain vegetable-tanned leather that feels super soft and smooth. It's a delight to hold this case, and it has just the right grip that won't get slippery or wear out.
The cardholder slot on the wallet case is edged with high-quality stitching with not a single fray or rough spot. It's designed to hold up to 3 cards and is sure to stand the test of time.
Of course, the overall leather will crease with use and gain a unique patina, but I think this adds to the elegance of the case rather than deter from it.
Protection
Look and feel aside, of course, the primary function of a case is to protect your case. I'm happy to report that Mujjo's cases perform adequately on this front as well. The leather cases are sturdy and built to handle minor drops.
Of course, it won't give you the superior drop-protection of a bumper or rugged case, but it's sufficient for the average user who prefers a minimalist and classy case.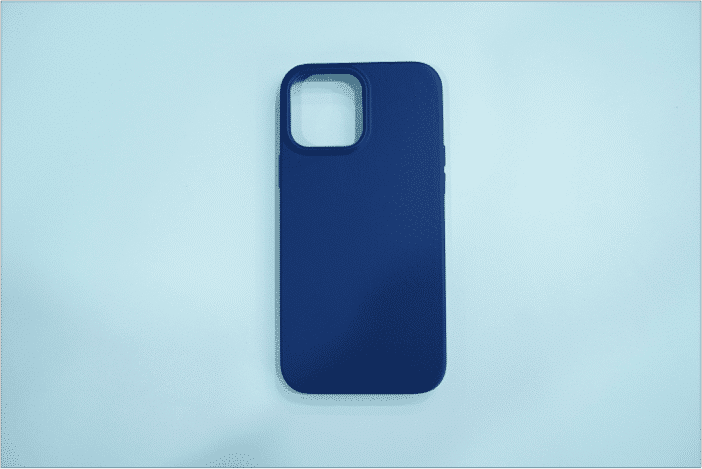 The edges around the screen remain slightly raised, and there's ample protection around the camera bump to prevent scratches.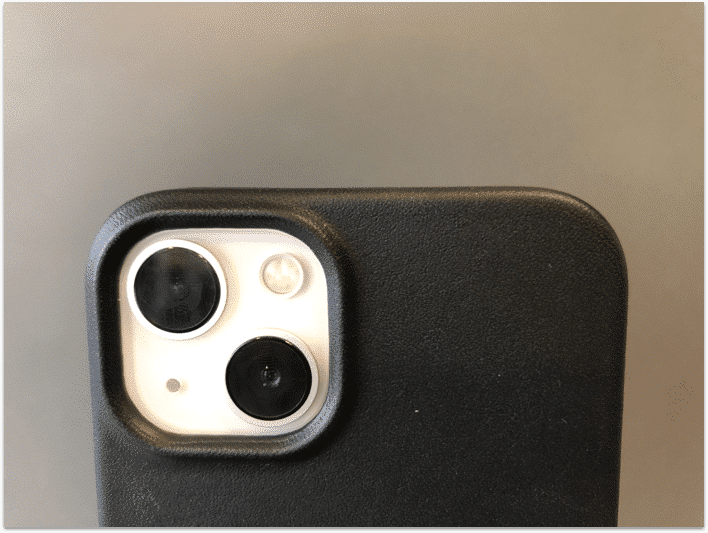 Moreover, the inside of the case is lined with a plush, soft microfiber lining with a distinct satiny feel. This will prevent the slightest scratches to your device and provide a layer of cushioning during minor falls.
User-friendliness
Using iPhone 13 was a breeze with the Mujjo case. It fits snugly and looks classy. The buttons are fully covered in leather and are pretty responsive. However, you will have to push slightly harder due to the thickness of the leather. At the bottom, the charging port and speaker remain unobstructed.
It's pretty lightweight and doesn't make the phone heavier. As for the card slot, it's a bit tight, and I could fit two cards in it. It's not particularly easy to insert and remove cards, but this ensures that your cards will not accidentally slip out.
Moreover, Mujjo claims that its cases are fully compatible with wireless charging. However, when I tried charging the iPhone 13 Pro Max wrapped in its full leather case with MagSafe, the hold was pretty loose and it charged pretty slow (at 5W, and not 15W).
Moreover, the wallet case is a bit too thick for MagSafe charging but works fine with wireless charging.
Overall, the Mujjo leather cases provide excellent everyday protection while looking elegant and letting you use all the functions of your iPhone without obstruction.
Verdict: Mujjo+iPhone = Made for each other!
iGeekoMeter
Protection
Design
User-friendliness
Value for money
Mujjo's cases are beautiful and designed precisely for the iPhone 13 series. They offer an ideal blend of luxury and utility, making them worth their price. Moreover, they come with a 30-day return policy and 2-year warranty, so you can rest assured about the quality.
Pros
Made of premium genuine leather
Lightweight yet protective
Compatible with Qi and MagSafe charging
Super soft and smooth

Good grip

Raised edges for screen and camera protection
Stylish
Cons
Not compatible with MagSafe accessories like wallets

Not compatible with MagSafe charging
Price: $44.90 for the full leather case | $54.90 for the leather wallet case
Read more:
Readers like you help support iGeeksBlog. When you make a purchase using links on our site, we may earn an affiliate commission. Read Disclaimer.