Things to know before registering as an organ donor on iPhone:
The feature is currently only available in the US.
You can register as an organ donor using the Health app on your iPhone.
Apple has partnered with Donate Life Virginia for this program.
Even if you unregister from the program, you won't be removed from other organ donation programs registered elsewhere.
Organ donation is considered a noble cause. Not only will a person get a new life, but you will forever be remembered for your kindness. Apple has partnered with Donate Life America to let you be the light in someone's life by bringing national organ donor registration to iPhone. Read along to know how you can be part of this initiative.
How to sign up as an organ donor in Health app on iPhone
Open the Health app on your iPhone.
Tap your profile picture or the initials at the top right.
Select Organ Donation.
Tap Sign Up with Donate Life.
Fill up your details and tap Continue.


Confirm by tapping Complete Registration with Donate Life.
You see a successful registration screen. Tap Done to complete.
How to edit or unregister as an organ donor in Health app on iPhone
There are chances that you might have second thoughts about organ donation or might have realized you have added the wrong information. In either case, here's what you need to do:
Open the Health app.
Expand your profile and tap Organ Donation.
Tap Edit.
Now you can do the following:

Edit the information and tap Edit Donation Preferences.
Tap Remove Me to exit the program. If you choose this, follow along:



Tap Remove Me to confirm.
A confirmation screen will appear. Tap Done to exit.


Note: Remember that the Health app will only remove you from the organ donation program registered through the app.
Why is organ donation important?
More than 120,000 Americans are waiting for a lifesaving transplant, and more people are added to the list every 10 minutes. The numbers on this infographic should suffice for the importance of organ donation.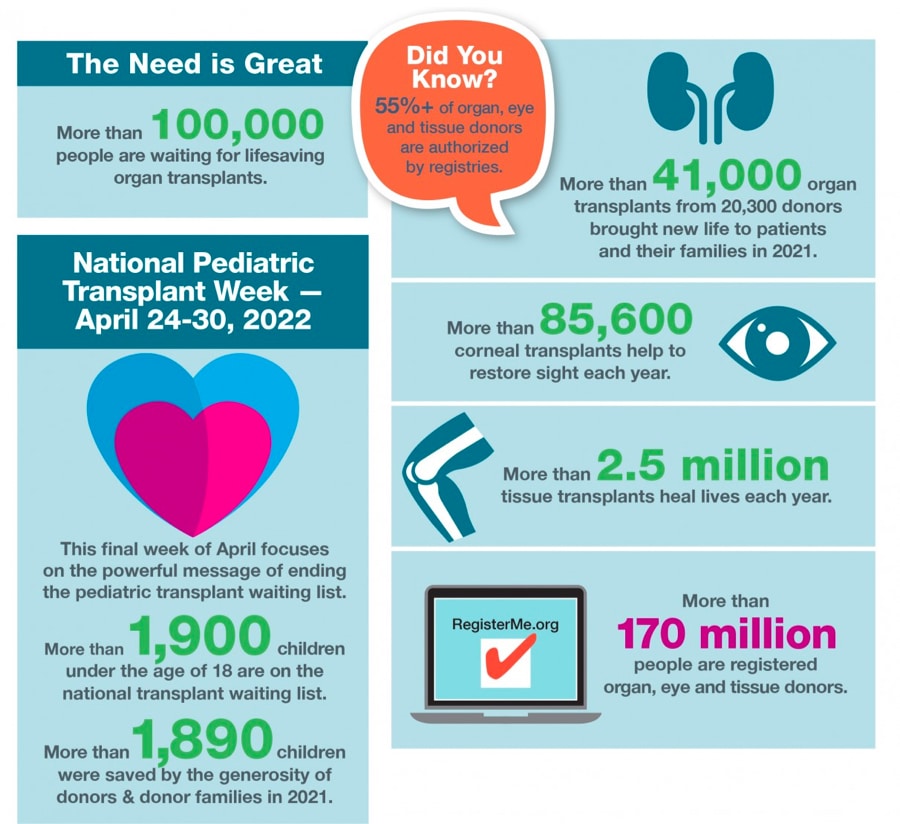 That's it!
Organ donation is a great cause, and being a part of it is a personal choice. But with this guide, I hope that I helped you make a decision and the steps were useful. If you still have any doubts, let me know in the comments.
Read more:
Readers like you help support iGeeksBlog. When you make a purchase using links on our site, we may earn an affiliate commission. Read more.
Anoop loves to find solutions for all your doubts on Tech. When he's not on his quest, you can find him on Twitter talking about what's in his mind.