Perfect team management and smooth multitasking are almost like superpowers. And a great project management app for iOS, like ZenKit Projects, can help you achieve that. However, the kryptonite here is whether it suits your business and management needs or not?
And since every business has different requirements, I can't answer this question. But I can help you find the answer with an in-depth review. So, let's get on without further ado.
What is ZenKit Projects?
I have already given a spoiler in the introduction, plus the name also says it all. ZenKit Projects is a project management solution built to help teams organize, collaborate, and manage their workflow.
And since it is available on the web, iOS, Android, macOS (Intel and Apple Silicon), Windows, and Linux, all team members can access the platform across devices. And that's just the start of the feature list offered by ZenKit Projects; we'll go through them section by section.
How does ZenKit Projects help in planning and managing projects on iPhone?
When it comes to project management apps, I firmly believe in the statement to each their own. Simply put, everyone has different preferences, needs, and ease of use. For instance, some like checklists and some kanbans, some prefer in-depth reports, while others like a simple overview.
Accordingly, ZenKit Projects incorporates several features to appease, help, and assist a broader audience.
Views
Whether your methodology is agile, hyper-agile, communication-driven, cross-method, or Kanban, ZenKit Projects offer full support. Furthermore, you don't have to be stuck at one.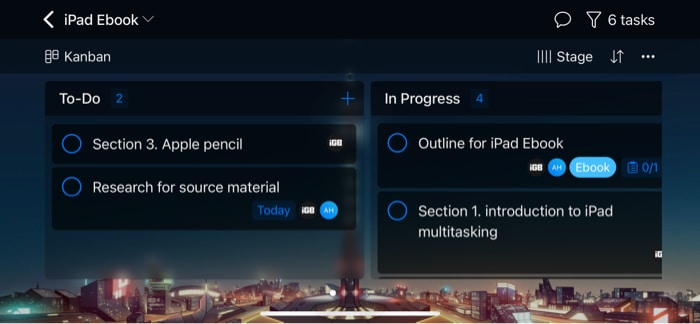 Depending upon the project and current requirement, you can easily switch between various views like Kanban, Gantt, waterfall, checklists, mindmaps, tables, and calendars. And no matter which view you select, you can drag and drop tasks between sections or rearrange them.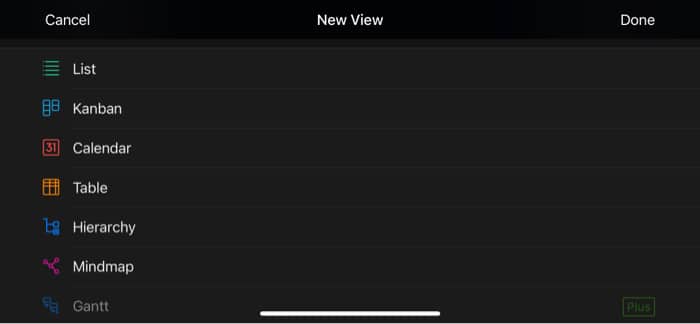 The platform also incorporates global views, i.e., view, schedule, and track tasks over a global calendar to enable seamless resource planning and time management.
Teamwork and collaboration
ZenKit Projects boasts almost all team management tools that you'll need. Starting from inviting colleagues, co-workers, or freelancers onboard to tracking an individual's tasks and progress.
Resource planning – Get an overview of an employee's schedule and progress before assigning new tasks.
Create workflow – Invite collaborators, establish dependencies, add milestones, lag, and lead times for smoother task management between teams.
Activity tracking – Catch up on a project's or collaborator's progress in real-time, who completed what, and what needs your urgent attention.
Keeping in the loop – While there is no chatbox on the platform (unless you use Zenchat), you can easily communicate via comments and mentions.
Email tasks – Create and assign tasks directly from your inbox by mailing the tasks to ZenKit.
Priority matrix – When you have tons of tasks, you can club multiple Kanban boards and add labels to decide which frog you should eat first. (For those who didn't get the ref, read/listen Eat that frog!)
Know the team – Forget bio, you can create fun, content-rich wiki's for your employees, so everyone knows everyone.
Smart organizational tools
Like I said earlier, handling a team and multiple tasks simultaneously is no less than a superpower. And alongside some smart street skills, you also need tools. And ZenKit Projects offers a fair few.
Checklists/To-do List – Create a personal or project-wise checklist or to-do lists to ensure all is on track.
Multi-level subtasks – Create tasks under tasks under tasks, as much as you like, so that even the smallest detail is not missed from the parent task.
Tags and labels – Categorize the tasks according to priority, progress, in-house or outsourcing, and more.
Bulk actions – Do things faster! Add, remove, or replace any data field within multiple tasks.
Recurring items – Have tasks that repeat daily, weekly, monthly, or more; why create or assign them repeatedly? Just set them once and repeat them as you like.
Formulas and more – Why go to a calculator or spreadsheet for some odd jobs, ZenKit incorporates formulas, aggregations, and more that help you connect, combine, and analyze data.
2FA – All users can add an extra layer of protection by adding two-factor authentication.
Some more stand-out features
Advanced Reports – Recognize risks, mitigate challenges, and recognize opportunities with smart and interactive reports created with over 720 pointers.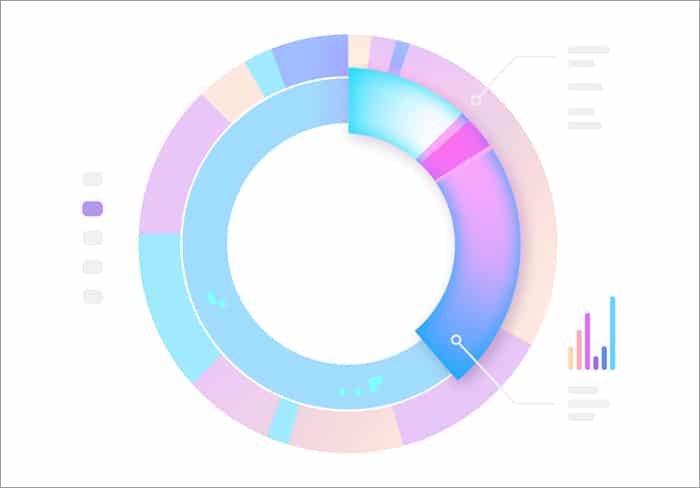 Global search – Search across the ZenKit Projects and apply advanced filters to find exactly what you need as quickly as possible.
Work offline – Don't let the connection fluctuation stop you. Take your files offline; notably, the feature also works in the web version.
Rich text editing – Create HTML, markdown, or basic text editing to beautify your projects and stand out.
Shortcuts – Quicken the menial tasks by employing simple keyboard shortcuts.
Custom backgrounds – Add your photo, companies logo, or a suitable inspirational background; the platform welcomes whatever works best for you.
Third-party integrations – ZenKit integrates with over 1000 apps from Slack, Zapier, GitHub, Google Calendar, and more.
Will ZenKit Projects bring the zen you need?
iGeekometer
User interface
Features
Team Management
Value for money
ZenKit Projects is a feature-packed project management solution. The UI is not too complex, and there is an app/web version available for almost all types of devices.
However, there will be a slight learning curve, especially for advanced users. And though there are a few YouTube videos to guide you, I think a few more might be needed for new (non-techy) users.
The only problem is storage space, even in the paid plans (6GB per user). Otherwise, everything is smooth sailing and quite helpful. But as I said, it will depend on your business and personal preferences, so do try ZenKit Projects once.
Pros
Smooth and customizable interface
Multiple viewing options to suit all needs
Packed with smart and useful tools
Wide third-party integration
The freemium version is quite good
Cons
Limited storage space, even for paid plans
Should offer more tutorials
Price:
Free (Up to 3 members, 1 GB storage)
Plus – $9/month/user (Up to 50 members, 6 GB storage)
Business – $25/month/user (Up to 300 members, 50 GB storage)
Readers like you help support iGeeksBlog. When you make a purchase using links on our site, we may earn an affiliate commission. Read more.
A self-professed Geek who loves to explore all things Apple. I thoroughly enjoy discovering new hacks, troubleshooting issues, and finding and reviewing the best products and apps currently available. My expertise also includes curating opinionated and honest editorials. If not this, you might find me surfing the web or listening to audiobooks.