The iPhone camera has come a long way since it was first launched. Today it offers features and quality in the vicinity of DSLR. The problem is complicated photo editing tools. Not many have the time and patience to master advanced photo editing software. This is where Photo AI comes into the picture.
PhotoAI is an artificial intelligence-powered photo enhancer. The app promises to help you handle low-resolution photos' photo noise and restore old images. Today, I will put PhotoAI auto enhancer through its paces. Let us see if it lives up to its name.
Is PhotoAI for everyone?
I am a person who loathes Instagram filters. I feel the filters take away the originality of the images. The AI Photo Enhancer began as a skeptic choice. In due course of time, I realized how the app is helpful in the day-to-day scenario. With the app, you can remove noise, upscale pictures, create an HDR, and much more.
How to use PhotoAI?
Using AI Photo Enhancer is simple. You simply have to download the app from the App Store and upload your picture. Now, wait until the app processes your picture.
PhotoAI user interface is intuitive. Each feature is displayed in the form of a thumbnail. Furthermore, the app processes images in the background and saves the result in history.
However, you can choose between an ad-supported version or subscribe to the Pro. Please note that some features are limited to the Pro version.
Why I loved PhotoAI: Its best features
PhotoAI offers a slew of features. The best part is that all the features are automated. You no longer have to fiddle with complicated photo editing software and waste your time. Let us dive deeper and check out every feature PhotoAI has to offer.
1. AI Photo enlarger
Remember how one would go to the photo studio to get photos enlarged? Well, the digital equivalent of that is AI enlarger. The feature converts low definition photos to high definition ones. The enlarged image retained the quality of the original ones. PhotoAI did a decent job.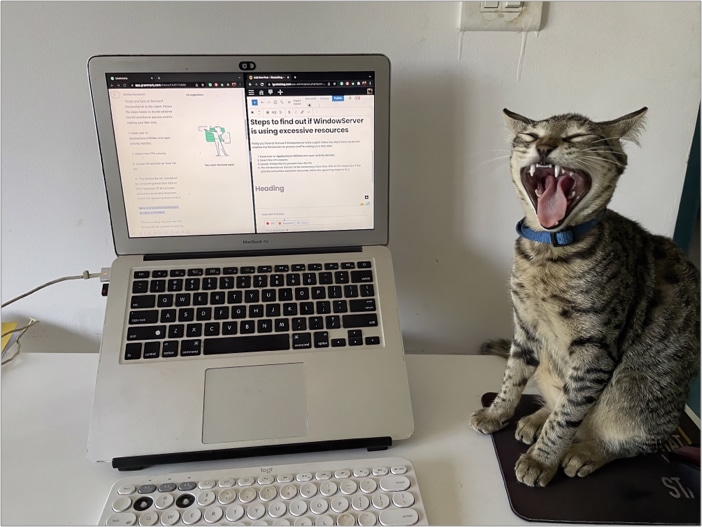 You can use enlarged images for printing, presentation, or viewing on larger devices.
2. Face retouch – instant virtual makeover
PhotoAI employs an algorithm to detect faces. The Face Retouch uses advanced techniques to enhance skin eyes and remove wrinkles. It is also capable of reducing noise. PhotoAI claims that the algorithm is trained to apply makeup online.
The resulting image is free of noise blur and is also marginally sharper. However, I feel beauty mode on smartphones does a better job.
3. Cartoonizer – Create funky avatars
Want to turn your picture into a funky cartoon avatar? PhotoAI lets you do it with Cartoonizer. Cartoonize yourself with a number of effects and filters. Now is the time to turn your selfies into cartoons and impress your friends.
4. Photo colorizer – Add color old memories
Have an old family photo in black&white. You no longer have to use Photoshop to colorize the image. The feature uses artificial intelligence and adds colors to your photo. Interestingly, the colors are exposed to the right amount and not oversaturated. Unlike in other apps, I didn't notice color bleed, especially around the edges.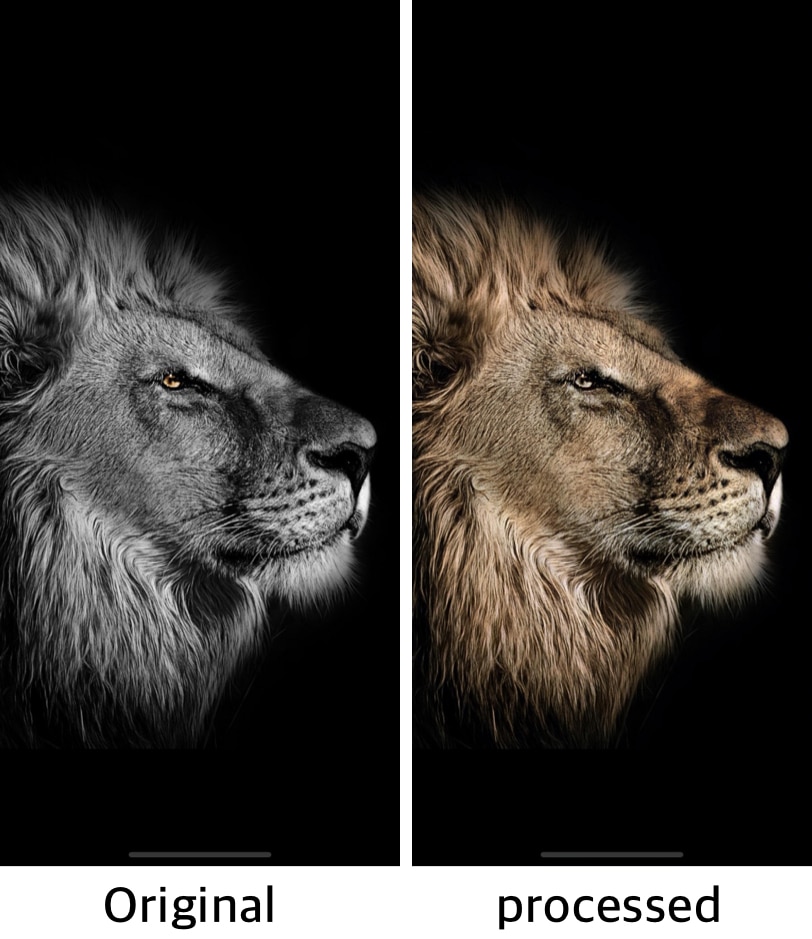 5. Photo sharpener – Bid farewell to blurry photos
Motion blur is very common, and often it results in blurry images. Other reasons include improper focusing and dirty lenses. Worry not; the photo sharpener tool can unblur your photo with a single click. Next time you find yourself with a blurry photo, you know what to do!
6. HDR creator- Beutify landscapes with a single tap
HDR (High Dynamic Range) photos are highly detailed and capture a wide dynamic range. It simultaneously captures both highlights and shadows. PhotoAI uses AI prowess to create an HDR image. I was impressed with the extensive range of contrast. Expectedly the result is not as accurate as those from advanced editing tools.
7. AI background eraser – Focus on you
Want to get rid of that pesky signboard in the background? Well, the eraser tool does that pretty well. Upload an image and select the object in the background. The Eraser feature will automatically detect edges and remove the background. Now that the picture is fixed, you can go ahead and share your photo on Instagram!
8. Sketch maker – An artistic touch
Sketches are often magical and have a great charm to them. It is not easy to catch hold of a painter who would sketch while you lay still for hours in today's world. Photo AI Sketch Maker is the next best alternative. The resulting image looks natural. I couldn't help but notice the illusion of depth in the image.
What's PhotoAI missing?
PhotoAI scores brownie points when it comes to features. From Face Retouch to Sketch Maker, it has it all. On the downside, PhotoAI lacks advanced features like Instant RAW. My biggest complaint so far is the inconsistency in speed. PhotoAI takes forever to process photos, and this is mighty frustrating. Processing largely depends on server speeds.
Is PhotoAI worth your time?: Our verdict
iGeekometer
User interface
Features
Speed
Value for money
Accuracy
I suggest you give it a spin. Features like Colorizer and Photo Enlarger are very effective. PhotoAI is a capable tool for general users and not aimed towards professionals. The biggest advantage of such apps is that you don't have to invest in complex photo editing software.
Prepare a checklist of expectations and see how well the app delivers. Share your experience with Photo AI in the comments below.
Pros
Easy to use one-touch operation
Features like Colorization, HDR, and Face Retouch
Photo Enlarger
Cons
Slow image processing
High price
Price:
Free
1-month subscription: $4.99
1-year subscription: $24.99
Readers like you help support iGeeksBlog. When you make a purchase using links on our site, we may earn an affiliate commission. Read more.
Mahit is an engineer by Education with a corporate stint to his name. He ditched the corporate boardroom wars in favor of the technology battleground. For the better part of a decade, he has worked for popular publishing outlets, including Dennis Publishing, BGR India, AppStorm, MakeUseOf, and iPhonehacks.