Are you looking for a secure cloud storage application to backup your personal files and photos? Want lifetime access for slashed prices? Well, pCloud, an app we've previously reviewed on iGeeksBlog, is running a must-see Black Friday deal.
Let's take a look at what the plans have to offer and where you can take advantage of this seasonal sale.
pCloud overview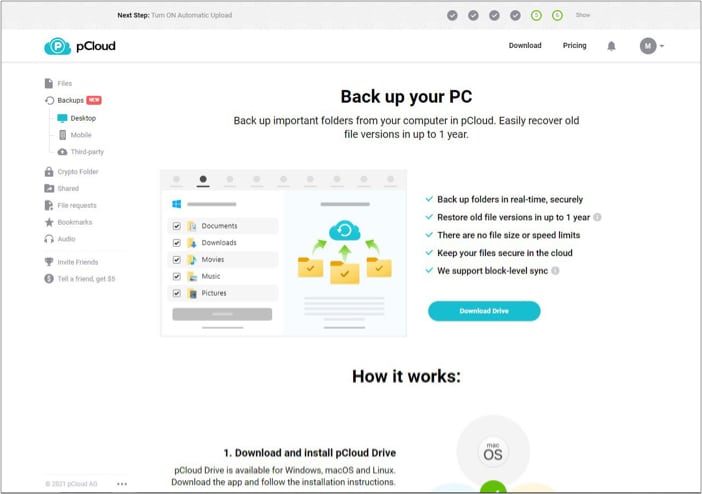 pCloud's Black Friday deal comes in two sizes: 500GB and 2TB. Sure, that's a lot of storage, but is your data really safe? Are there options for sharing and branding links and files? And what if I have data from another cloud service like Dropbox or Google Drive, can I transfer them easily?
Here's a closer look.
What does pCloud have to offer?
pCloud is a cloud storage system designed for secure data management and easy file sharing. I'll give you the gist here, but if you'd like to know more details, check out our in-depth pCloud review.
From my findings, pCloud seems to double down on two aspects of cloud storage: protection and ease of usability. pCloud uses TLS/SSL encryption to safeguard your files from prying eyes, and there's integrated support to share files across devices of all shapes and sizes. If you want to brand files with a title image, headline, and description before sharing, pCloud has you covered there, too.
Have some files spilling over your Google Drive storage limit and ready to make a change? pCloud supports backups from a host of other apps such as Dropbox, Facebook, OneDrive, Google Drive, and Google Photos.
What Black Friday plans are pCloud offering?
Black Friday at pCloud means two plans: 500GB and 2TB. Both plans offer the same features (like security, easy sharing, link branding, etc.) and only differ in storage capacity.
So, should you stick to 500GB of storage, or opt for 2TB? That depends on how you want to use your cloud space. Do you only backup personal photos, videos, files, etc? You're probably better off saving some scratch and sticking with the 500GB plan.
If you're planning to clear your computer's HDDs and SSDs to keep everything you can on pCloud, you may need more in the range of 2TB of storage.
Either way, pay once and enjoy lifetime access! All you have to do is follow the link to pCloud's Black Friday promo page, click GET PREMIUM, login to your account (or create a new one), enter your payment info, and click PAY NOW. Payment is secure and SSL encrypted.
That's all there is to it! Welcome to a lifetime of peace of mind and secure data.
pCloud Black Friday Deal: Protect your data and your wallet
Make sure to head over to pCloud's Black Friday deals page and pick the best plan for your needs! 
Pricing:
500GB Plan: One-time payment of $175
2TB Plan: One-time payment of $350
We think you'd like: