Hey, iGB readers, we've got some extra special news for you! We wanted to show you how much we appreciate all the support you've shown us over the years. So, we've teamed up with Velvet Caviar to run our giveaway that every Apple user is going to love!
We're super excited to share that you can win the latest Apple Watch Series 7 (cellular) and other goodies! This giveaway runs from October 19, 2021, to October 29, 2021, and winners will be announced on October 30, 2021. Keep reading below for all the details.
What is Velvet Caviar?
Velvet Caviar makes trendy and quirky accessories that can elevate the look of your Apple products. They offer stylish protective cases for your iPhone, AirPods, and MacBook, along with a range of other accessories like Apple Watch bands, screen protectors, stickers, keychains, etc.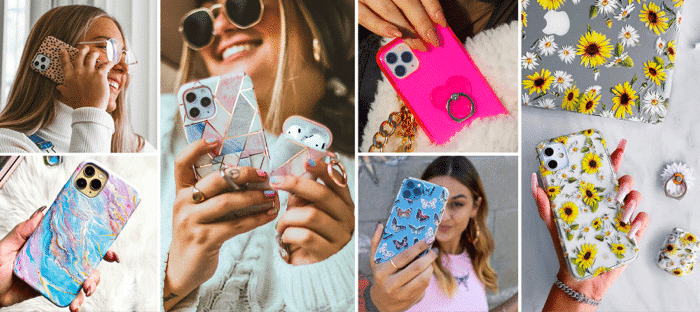 The products are designed in New York and shipped free across the USA. What makes them stand apart is the unique look that you won't find elsewhere. Their products have a distinctly feminine appeal, with bright colors and cute aesthetic patterns that make a bold style statement.
Let's have a look at the Velvet Caviar goodies you stand to win in our international giveaway.
Velvet Caviar Apple Watch bands
The first prize winner in our giveaway will get the latest Apple Watch Series 7 (cellular model) and five Velvet Caviar watch bands to style it up!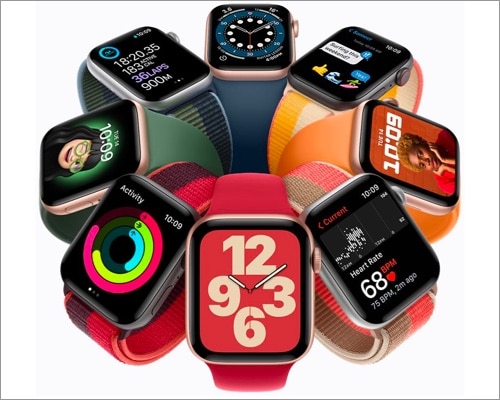 These bands are made from cruelty-free vegan leather featuring a soft interior lining for all-day comfort. Moreover, they've got a matte finish that's scratch-resistant and durable for everyday use.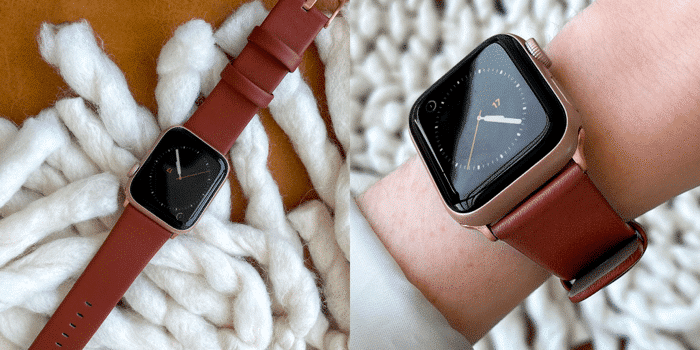 Sizing is fully adjustable with various notches securely locked in with the premium rose gold plated zinc hardware. It's super easy to attach and remove from your watch without additional tools.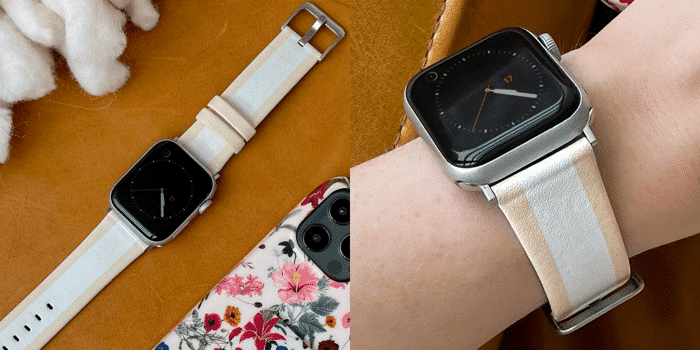 The best part is that the bands are available in both solid colors and prints. The lucky winner will be able to choose which five they'd like to receive.
Velvet Caviar iPhone 13 cases
The second prize in our international giveaway is for all the lucky iPhone 13 series owners out there. You'll be able to choose five Velvet Caviar cases for the iPhone 13, 13 mini, 13 Pro, or 13 Pro Max.
If you've ever felt that protective phone cases tend to have simplistic and boring designs, think again. Velvet Caviar offers fun patterned cases that are still high on protective features. The iPhone cases are made from FirmFlex, a hybrid TPU & PC material that combines hard plastic and soft silicone.
Each case has a 2-3mm raised front lip for screen protection and fully covered bumpers with shock-absorbing technology. Moreover, the cases include a velvet interior to cushion your device and avoid scratches. Most of the cases are compatible with MagSafe and wireless charging for convenience.
As for the print, there are over 150+ iPhone cases available in trendy styles like camo, marble, clear, wallet, glitter, and many more. The pattern is laser printed for intricate detail, and the colors do not fade over time. The cases also come with a 1-year warranty, so you can get a free replacement if something goes wrong within a year.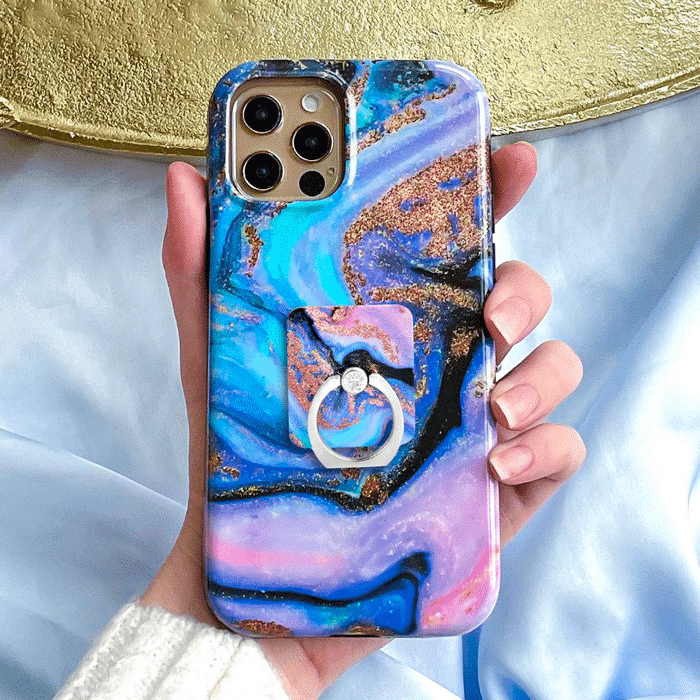 Velvet Caviar AirPods Cases
Finally, the third lucky winner of the giveaway will get five cases for their AirPods or AirPods Pro. We think there are few things cuter than an AirPods case, and Velvet Caviar takes things to the next level with their adorable styles.
These one-of-a-kind designs are both trendy and protective. Each AirPods case consists of two pieces crafted from durable materials that do not fade, scratch, or crack with use. They're compatible with wireless charging and come with a handy metal carabiner which you can clip to your keys, bag, or pants for easier access and less risk of misplacing.
Moreover, you can match your AirPods case to your phone case to create a cohesive aesthetic that's sure to make you stand out.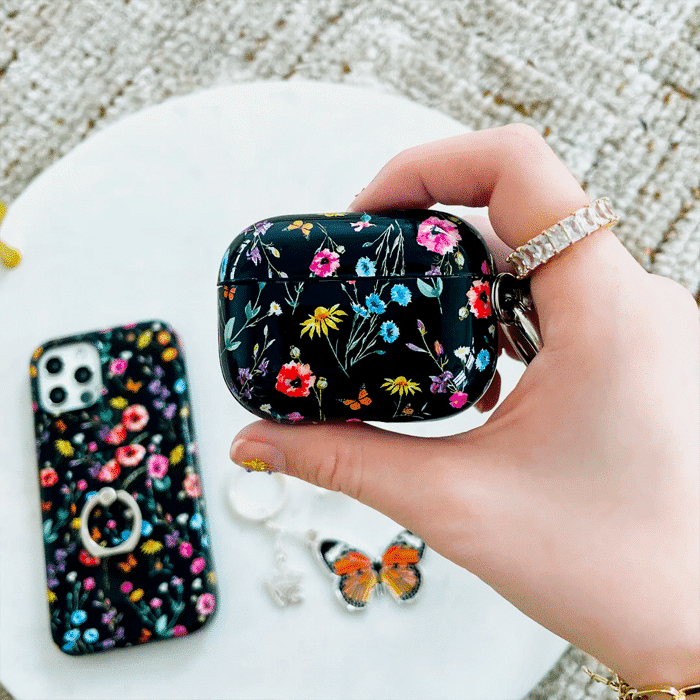 How to enter iGeeksBlog + Velver Caviar giveaway?
The grand prize includes an Apple Watch Series 7 (cellular) and five Velvet Caviar bands of the winner's choice. This is collectively worth $600.
The second winner will receive five Velvet Caviar iPhone 13 series cases worth $150, and the third winner will get five Velvet Caviar AirPods/AirPods Pro cases worth $120.
Winners can choose the case designs they want to receive.
Are you excited yet? Here's what you need to do to stand a chance to win:
Apple Watch 7 Giveaway
Once you've followed ALL these four steps, fill the form below so that we know your details and can verify your participation. Once done, sit back and wait for the results to be announced on October 30, 2021. We will get in touch with the winners to coordinate.
The giveaway is open WORLDWIDE, so you can take part regardless of where you are. Good luck to you. May the Giveaway Gods be with you!
Readers like you help support iGeeksBlog. When you make a purchase using links on our site, we may earn an affiliate commission. Read Disclaimer.