iCloud is Apple's innovative cloud storage service which lets you backup your iPhone or iPad automatically. When you turn on iCloud auto Backup, your iPhone is backed up every day by itself. Just in case, you are not too fond of manual backup, the iCloud automatic backup will keep the data of your device not only secured but also updated with the utmost ease.
Many iPhone and iPad owners have reported that iCloud auto backup is not working on their devices. They have tried their best but haven't been able to fix this issue. Have you also experienced this issue on your iPhone and looking for solutions to resolve it? If yes, here is how you can solve it easily.
Make Sure You Have Covered All the Basics
To backup your device to iCloud automatically, you must require a proper Wi-Fi connection. You can Reset Network Settings to fix the Wi-Fi issue. Go to → General → Scroll down and tap on Reset → Reset Network Settings → Confirm in the popup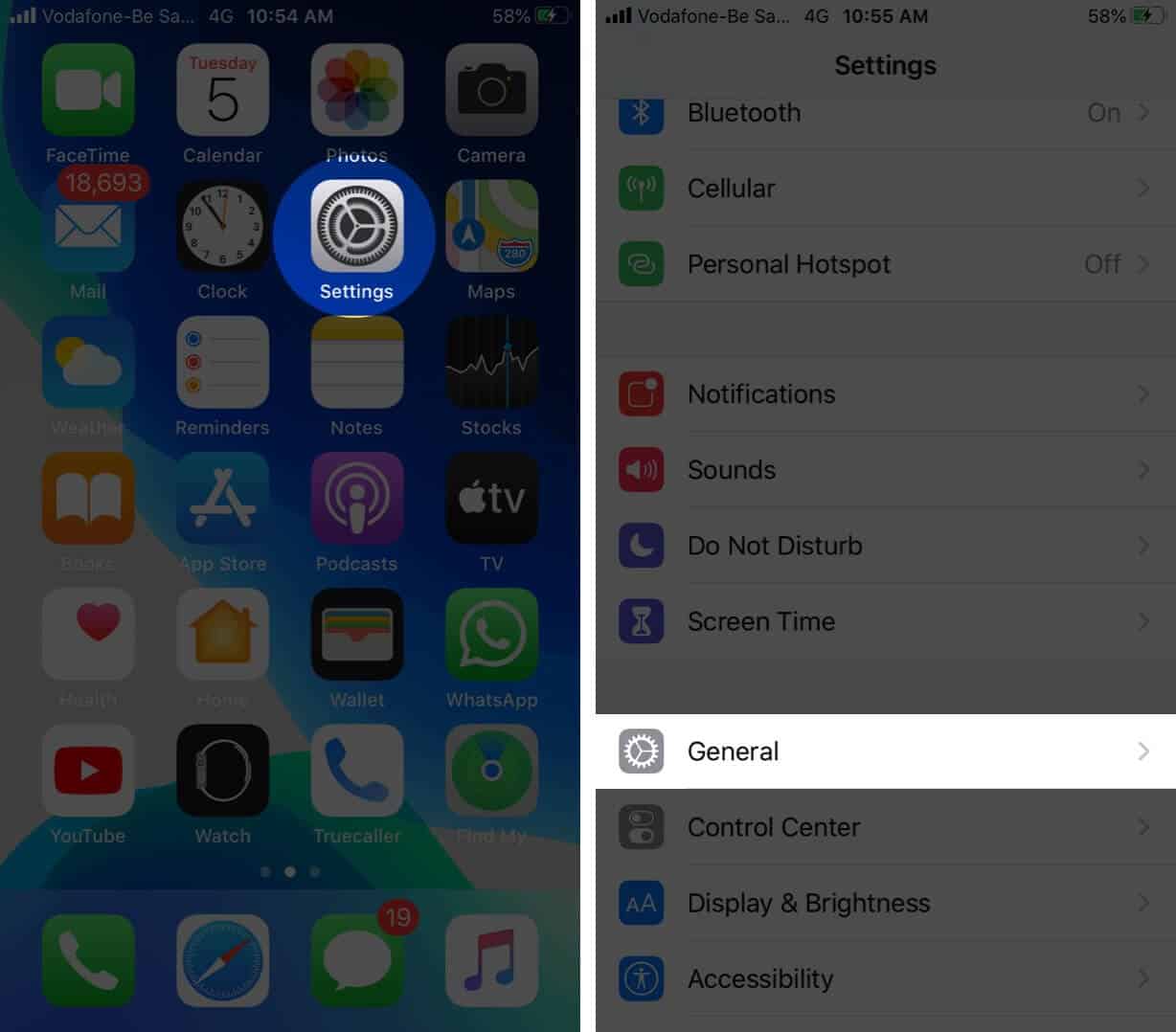 Your device must have to be connected with a power source for smooth backup. At the same time, you also need to keep the screen of your iPhone locked
Apple allows only 5GB of free storage in iCloud. You would get a message "Not Enough Storage" while backing up your device if iCloud doesn't have enough storage
In case you don't have enough space in iCloud, you should either purchase more cloud storage or make only a small backup by excluding unnecessary apps
Solution #1
At times some bugs can be instantly fixed with some smart tricks. And this issue might not be an exception. Sign out of your iCloud account and then sign in. It may fix the auto-backup issue straight away.
Solution #2
Delete Old Backups from iCloud
Old backups stored in iCloud might be the main culprit why your iPhone is not backing up automatically. Deleting the old iCloud backups will not only free up plenty of space on your iCloud but also help your device in having a trouble-free backup. Hence, it's always recommended to remove the old iCloud backups.
Step #1. Launch the Settings app on your iPhone → Scroll down and tap on iCloud.
Step #2. Tap on Storage → Tap on Manage storage.
Step #3. Tap on This iPhone under Backups → Tap on Delete Backup.
Step #5. You would be asked, "Do you want to turn off backup and delete all backup data for this iPhone from iCloud?" Tap on Turn Off & Delete from the bottom to confirm.
Solution #3
Disable Some Apps from Automatic Backup
Even if you have enough storage in the iCloud, at times, the huge size of backup becomes a roadblock and doesn't let the backup process complete smoothly. Therefore, it's better to disable some apps from automatic back. Of course, you can backup those apps manually later but as of now let's go ahead with the small backup to keep things simple.
Step #1. Launch Settings → Scroll down and tap on iCloud.
Step #2. Tap on Storage.
Step #3. Now tap on Manage Storage.
Under the section of DOCUMENTS & DATA, you can see a list of apps with how much space they occupy on your iCloud.
Step #4. Now go back to iCloud and tap on iCloud Drive; You can turn off less important apps like WhatsApp from iCloud Drive to save some space on iCloud.
Also perform the similar action on Photos app on iCloud.
Step #5. Tap on Photos app.
Step #6. Toggle OFF the three options viz. iCloud Photo Library, My Photo Stream, and iCloud Photo Sharing.
Please note that turning off iCloud Photo Sharing option will delete all shared photos from your iPhone.
iCloud should start backing up your iPhone automatically now.